All it takes is one trip to Bloomington to keep coming back.
Located an hour south of Indianapolis, Bloomington is the largest town in Monroe County, offering an eclectic assortment of attractions, special events, dining establishments, stores, outdoor activities, accommodations, and more for both visitors and locals to enjoy.
Often referred to as a place where you can experience the best of both worlds, B-Town boasts a vibrant downtown scene that feels akin to a big city, as well as a breathtaking variety of natural wonders in our many, many acres of rolling hills. We're also home to Indiana University, the largest college in the state, which brings intellectuals of all ages and global backgrounds to our community, creating an energetic and diverse culture in our Midwestern town. 
A hub for Hoosier Hospitality, Bloomington leaves visitors feeling eager to return before they've even left town. Regardless of who you are — a retiree, family, college student, couple, or anyone in between — Bloomington offers a dynamic experience and unforgettable memories for every type of visitor. Start planning your adventure today — we can't wait to share our home with you.
 
Neighboring Towns in Monroe County
Bloomington is surrounded by communities that have been offering rich experiences for over 200 years — some similar to those in B-Town, and others unique to their own town. 
Ellettsville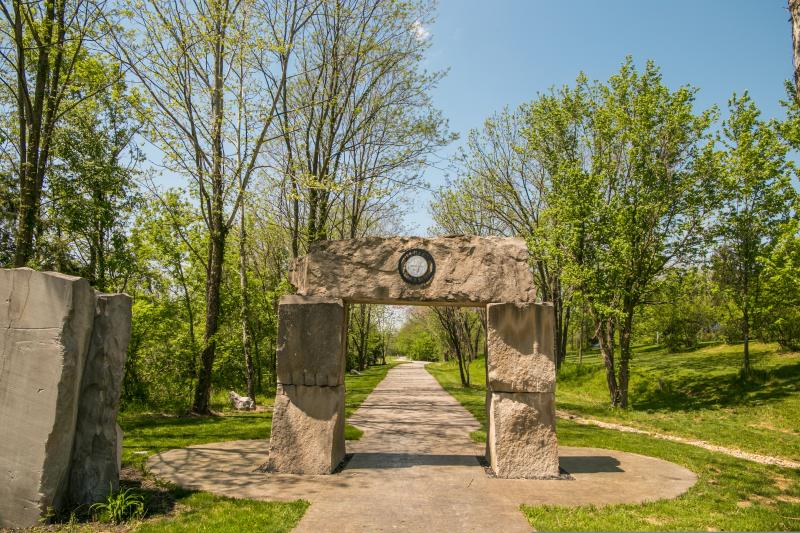 Located just seven miles west of Bloomington, Ellettsville is known for its hometown atmosphere and being the central hub of the local limestone industry. There you'll find family-style restaurants and great antique shopping, as well as annual special events including the Indiana Limestone Symposium in June, the Monroe County Fall Festival in September, and the Hilly Hundred Bicycle Tour in October.
 
Harrodsburg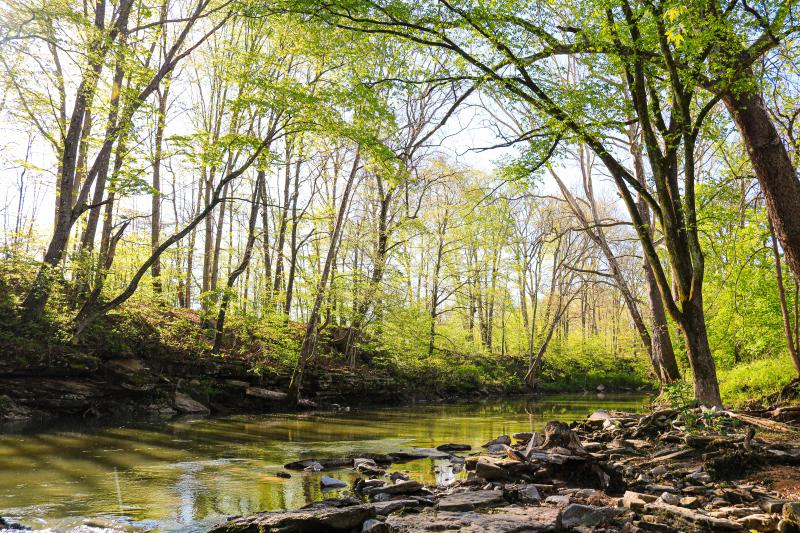 Just 12 miles south of Bloomington near Monroe Lake is the town of Harrodsburg. First established in 1837, this small town is host to the Heritage Days Festival during the third weekend of May each year. Outdoor experiences are abundant in and near Harrodsburg — explore Cedar Bluff Nature Preserve, the Monroe Lake Spillway, or Salt Creek State Recreation Area during your visit.
 
Smithville

Photo Courtesy of Smithville Classic Car Show
Also located in the southern part of the county, seven miles from Bloomington, is the town of Smithville. Like Harrodsburg, this town is close to Monroe Lake — on your way to Fairfax State Recreation Area, be sure to stop by the Smithville Saturday Farmers' Market for fresh produce and locally-made goods. If you're visiting on Labor Day, don't miss the Smithville in the Park Labor Day Car Show  here you can admire antique automobiles and retro hot rods.
 
Stinesville
Incorporated in 1855, this quaint small town is located 11 miles northwest of Bloomington near Ellettsville. It was once at the center of the thriving Indiana limestone industry, evidence of which can still be seen as you drive along the winding country roads through town. Visit during late September to experience the annual Stone Quarry Festival, or explore the nearby Beanblossom Bottoms Nature Preserve and Muscatatuck National Wildlife Refuge any time of year.
 
Discover other experiences in and near Monroe County here.