Monday, February 27, 2023
Bloomington's Best Places to Watch IU Games
Categories: Indiana University, Wine & Culinary
Experiencing an Indiana University sporting event in-person is one of the most exciting things to do while visiting Bloomington; the passion exuded from the players, coaches, and fans is goosebump-inducing. But tickets can be hard to come by, and when the team is playing on the road, the next best thing is to watch the action as it unfolds at one of these fan-favorite B-Town watering holes with a few dozen other IU sports enthusiasts — Hoosier Nation isn't just in the arena!
 
BuffaLouie's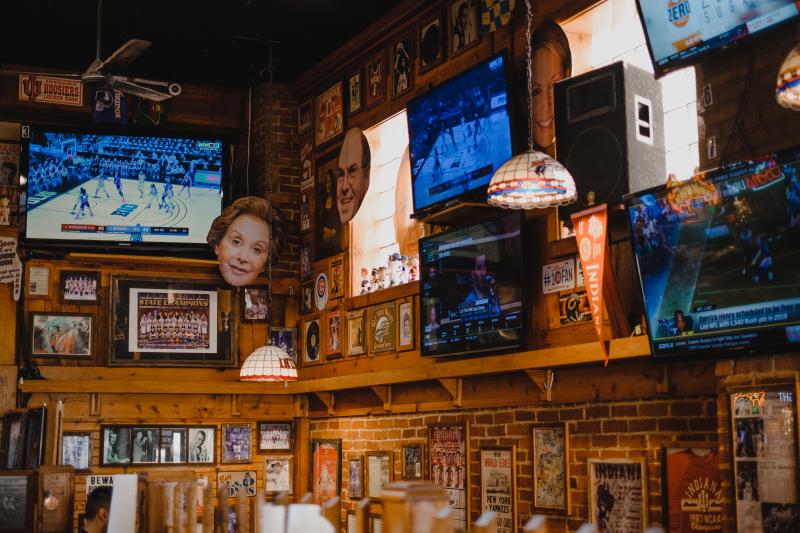 Nothing goes better with sports than wings, and BuffaLouie's has the best in town. The restaurant also has televisions mounted every few feet along its walls broadcasting the latest sporting events, and an enormous amount of sports memorabilia hanging from floor to ceiling. BuffaLouie's is also one of the few family-friendly places on this list, so even the little Hoosiers can get in on the action. 
 
Crazy Horse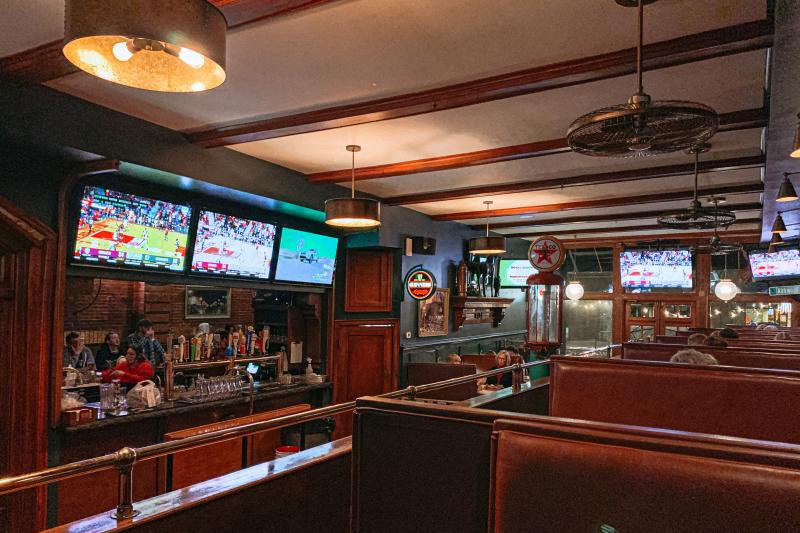 Pub fare, daily drink specials, over 100 beers, comfortable seating to lounge in while you cheer on the Hoosiers, and TVs galore — Crazy Horse has it all. The tavern is a favorite among locals & IU alumni, and kids are welcome, making it a top choice for Hoosier fanatic families.
 
Kilroy's on Kirkwood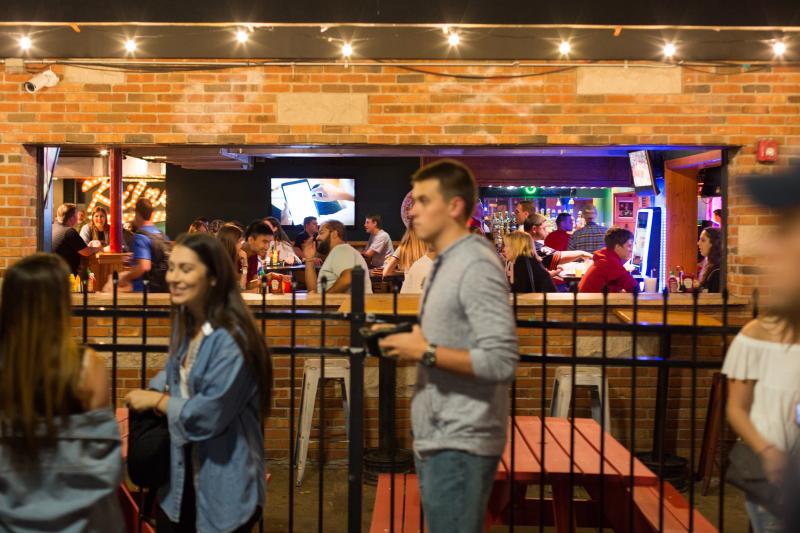 Kilroy's is a famed favorite location for students, but don't let that deter you from watching a game at this iconic bar. With so many spirited fans in one place, the excitement becomes infectious and the comradery creates an atmosphere that's almost like being at a game in-person. Plus, you can't go wrong with an order of KOK's Famous Breadsticks while watching players dribble, bat, or pass.
 
Nick's English Hut
Nick's English Hut is a Hoosier tradition in and of itself, but on game nights, it's a holy place. The Hoosier Room, located upstairs, has tons of seating and even more televisions, so grab a Nick's Submarine and a bucket of Biz fries, and start cheering. Have kids with you? Snag a seat in the restaurant's lower level for family-friendly viewing.
Switchyard Brewing Company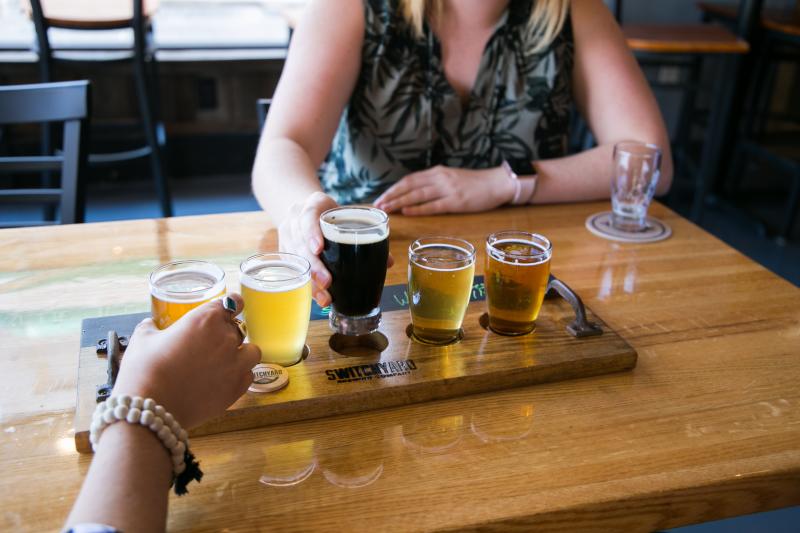 Switchyard Brewing Company is the perfect Bloomington location to watch IU games. Their taproom is decked out in IU decorations and they play every IU men and women's basketball game. In addition to the games, they host an IU/NCAA themed trivia night on Wednesday's at 8:00 PM. 
 
The Tap
The Tap may not have the long-standing history of Nick's, but it's put itself on the map as a local favorite among the 21+ crowd. It's spacious, serves only craft brews (like a million of them — over 400, to be more precise), and has plenty of TVs airing a variety of sporting events — some are even mounted in the restrooms. We take committed sports fans to the next level in B-Town, clearly. 

The Upstairs Pub
The Upstairs Pub is the perfect destination for those wanting an elevated experience while tuning in to a game, pun intended to the fullest — it's a second-story bar, for those unfamiliar with The Upstairs. Play a game of pool or darts while you watch, grab a table on the patio and keep an eye on the game from a distance, or kick back and relax at the bar made from the old Assembly Hall court while you give the event your full attention.
 
Yogi's Bar & Grill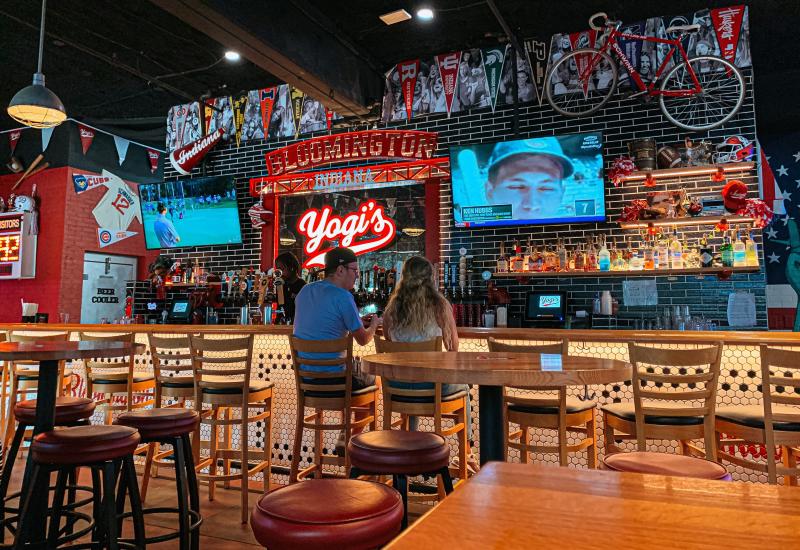 Yogi's has been a Hoosier mainstay for decades, and their new location remains a favorite on game days. Decked out in a cool assortment of sporting fanfare with TVs mounted at every vantage point, also serving a full bar and menu of delightfully greasy food perfect for any game day, catching a sporting event at Yogi's is always a great experience.