Women-Owned Businesses in Bloomington
Categories: General
Happy International Women's Day! Here's to all the women that inspire, create, and lead fearlessly. To celebrate and honor those #GirlBosses, support their businesses. Check out our list of just some of the female-owned cafes, restaurants, and shops in Bloomington. 
Bloomington Bagel Company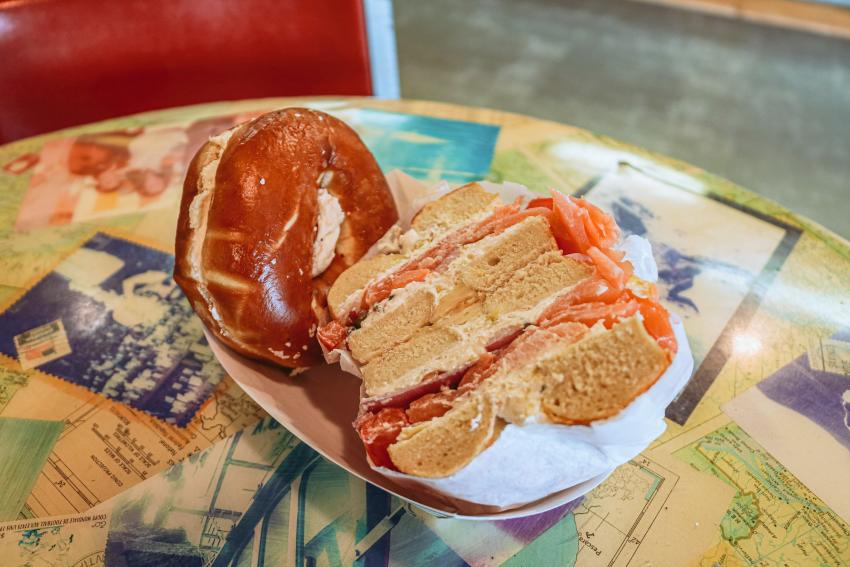 Bloomington Bagel Company, known for their delicious and filling bagel sandwiches, is a staple for Indiana University students. With locations on Dunn Street, Morton Street, and College Mall Road, their bagel sandwiches are accessible for everyone. 
Cup & Kettle Tea Co.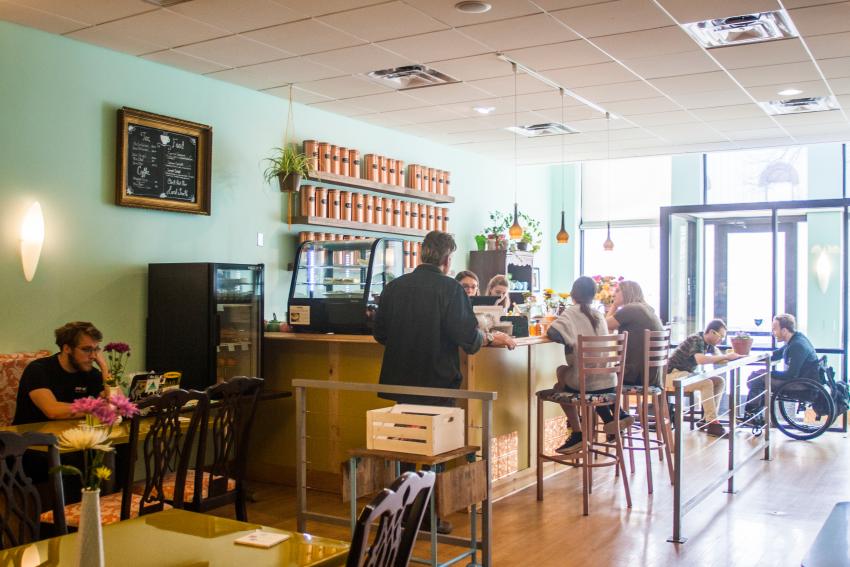 Originally an Etsy shop, Cup & Kettle has grown not only in size but also as a Bloomington favorite. This super cute tea shop, with over 50 organic teas, is the perfect place to read a book, get work done, or meet up with friends. 
 
Ellie Mae's Boutique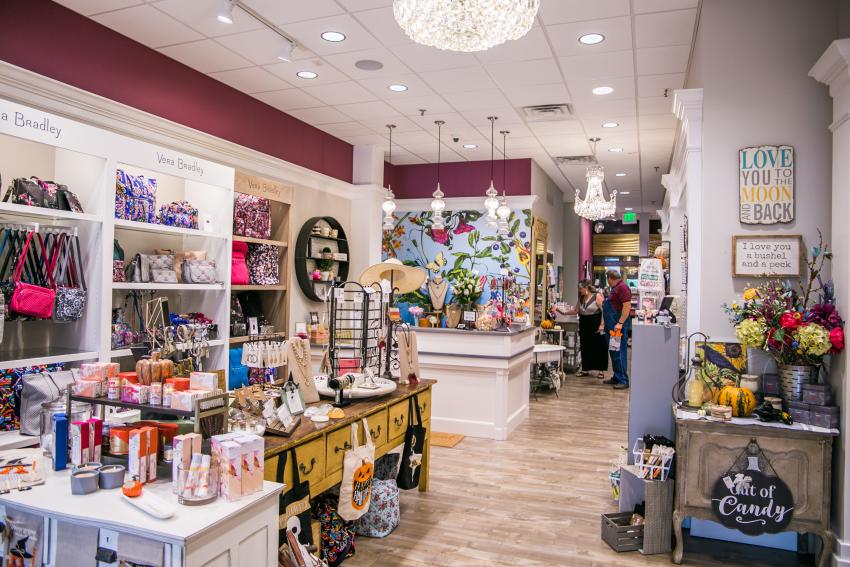 Indulge in affordable luxury at Ellie Mae's. They have everything from jewelry and handbags to home decor and kitchenware. 
 
Gather :Handmade Shoppe & Co.: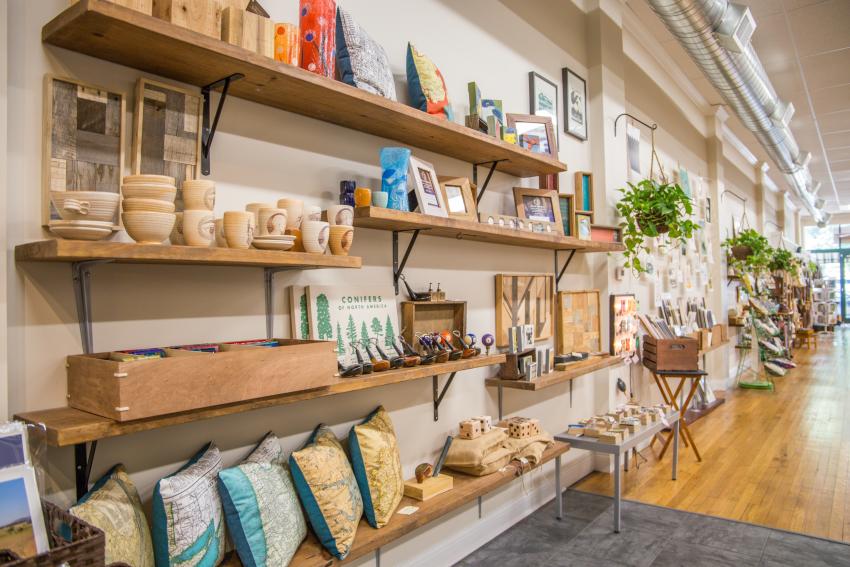 Gather, located on the Square, is in the heart of it all. This female-owned business is special because it represents regional artists with a modern twist. 
 
The Inkwell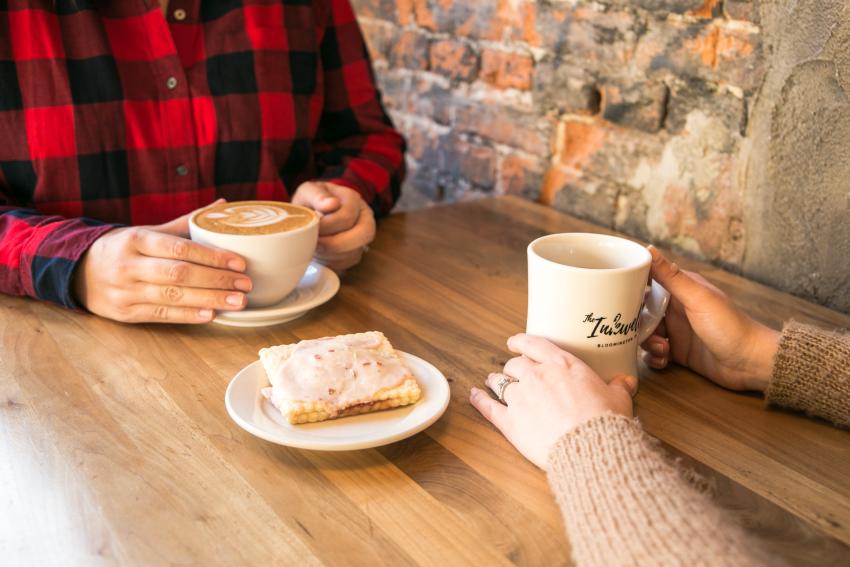 With scratch-made baked goods, delicious breakfast and lunch, and perfectly-made coffee and tea, how could you not love The Inkwell? 
 
Lola & Company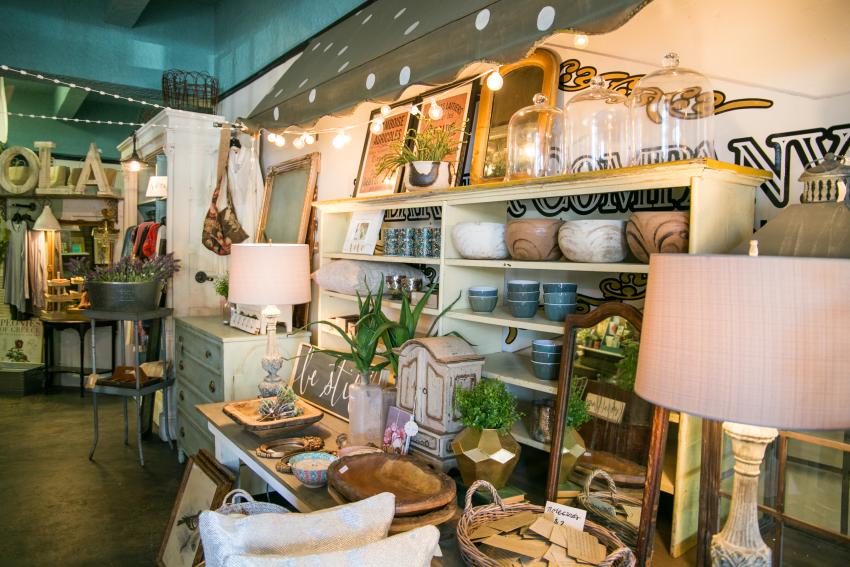 Looking for home decor? Your first stop should be Lola & Company. They have tons of vintage and new furnishings that include the best smelling candles and super cute throw pillows. 
 
Mirth Market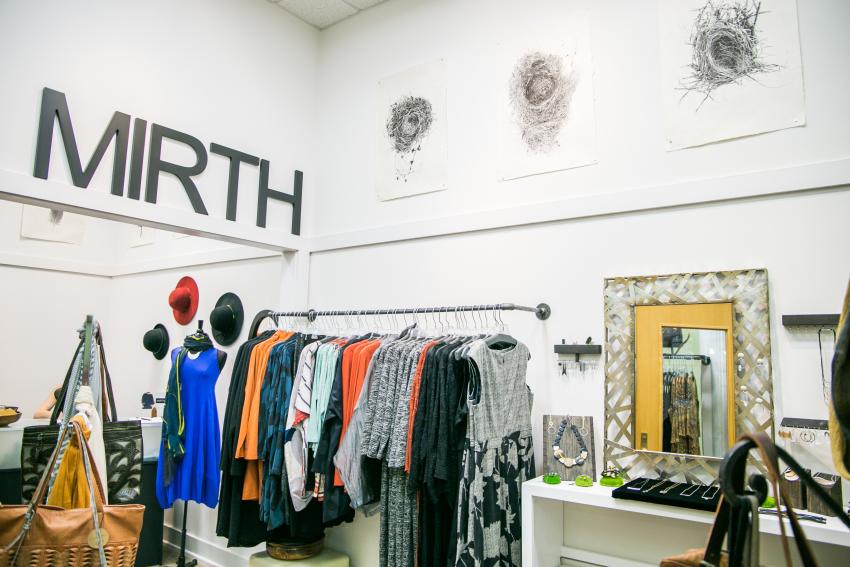 Mirth Market is an edgy woman-owned store perfect when looking for unique apparel and accessories. It's guaranteed that you won't see anyone else wearing these pieces. 
 
Needmore Coffee Roasters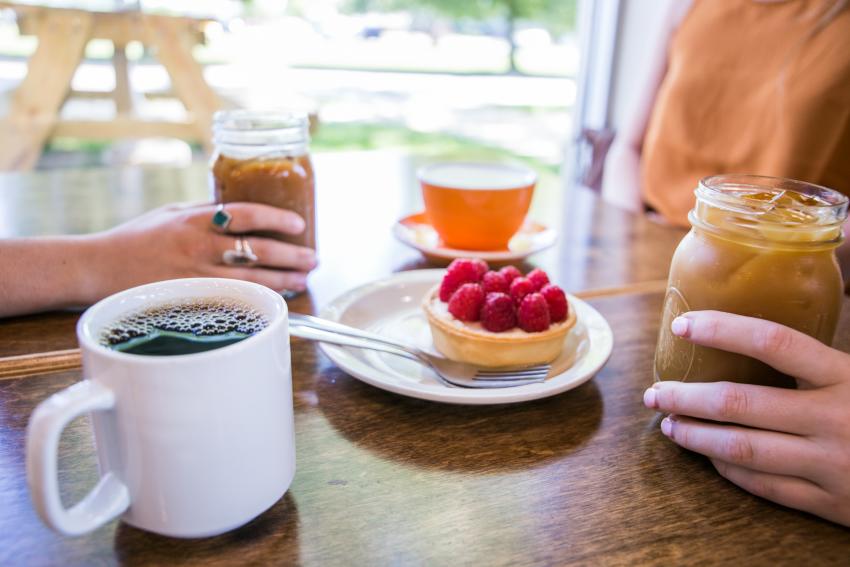 Needmore's main priority is being environmentally and ethically sound. This coffee shop is dedicated to organic and fair trade coffee. So head to this inviting spot and enjoy a cup o' joe out of their fun, bright orange mugs (perfect for the 'Gram).

 
Rainbow Bakery
Rainbow Bakery has been named as one of the best places for artisanal donuts. The bright 70's-inspired bakery is all-vegan. On top of donuts, Rainbow makes cupcakes, cookies, and breakfast sandwiches. 
 
Two Sticks Bakery
Two Sticks Bakery goes above and beyond. You can check their Instagram Story every morning to see what they're whippin' up. On any given day, they will have chocolate chunk cookies, slab pies, brownies, and more. You'll want to get there early before it runs out because when it's gone, they're done for the day.