Tuesday, February 7, 2023
Romantic Date Ideas in Bloomington
Categories: General
Bloomington offers visitors a wide array of things to do, and romantic date ideas are aplenty in our quaint town. If you're looking for ideas on how to woo your significant other, check out this list of charming adventures — if you're trying to plan an entire romantic trip rather than just a date, check out our Over-Night Couples Getaway blog.
Watch the Sun Rise from the Hickory Ridge Fire Tower
What's more romantic than watching the sun rise over the rolling hills of the Hoosier National Forest from 110 feet in the air? Set an alarm to rise early (we promise it will be worth it), grab a cup of coffee from one of Bloomington's best java joints, and drive out to the Hickory Ridge Fire Tower. Climb all 133 steps to get to the top of the tower, then reap the reward of rising before dawn and ascending those stairs by admiring the breathtaking beauty of one of Bloomington's best sunrise views. Snap a pic for the 'Gram so you can remember the moment forever — and add a 10/10 photo to your feed.
 
Enjoy a Wine Tasting at a Local Vineyard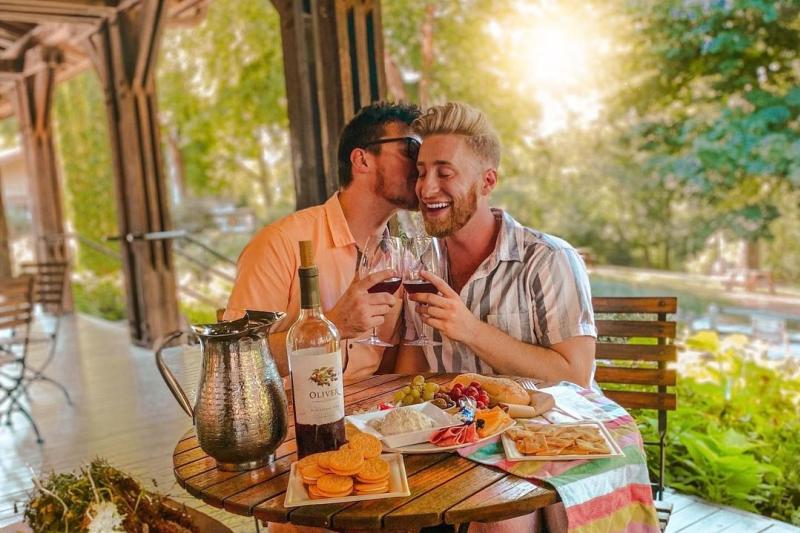 Photo by @jasesjourney on Instagram
Two of Bloomington's most romantic destinations are Butler Winery and Oliver Winery. Both boast whimsical grounds with stunning landscaping and the feeling of being tucked away from the hustle & bustle of life's busyness — and then, of course, there's their delectable selection of wines. Take a break from reality for a few hours by enjoying a wine flight on either location's patio, soaking in the peaceful atmosphere, surrounding beauty, and relaxed conversation with your other as you sip some of Indiana's best wine.
 
Go on a Hot Air Balloon Ride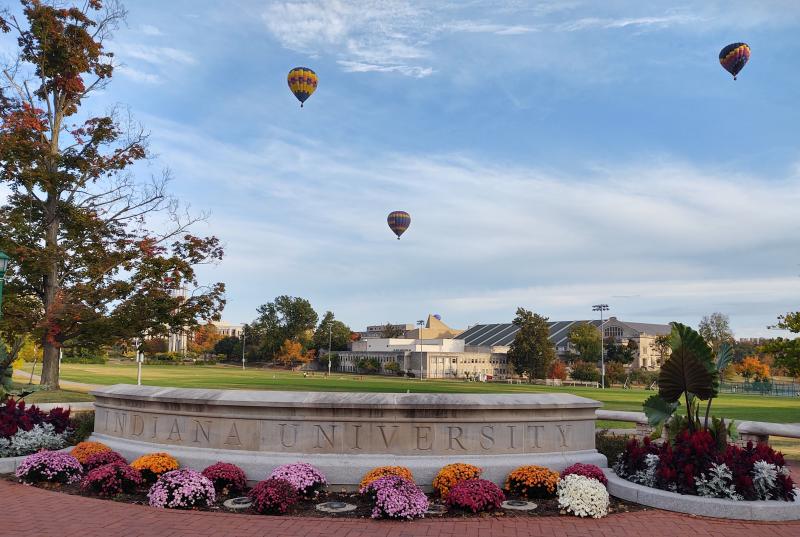 Photo by Scott Fudge
If you're looking to charm your partner with an experience neither of you will ever forget, consider booking a hot air balloon ride in Bloomington. Private flights are available through TJV Balloons, during both morning and evening, with about an hour of flight time. The direction of the flight depends entirely on the wind, but you could float over Indiana University, Griffy Lake, the Hoosier National Forest, Monroe Lake, or several other incredible Bloomington attractions. The view from the sky in open air will be unlike any you've ever experienced — we've got butterflies just thinking about it.
 
Have a Cozy Picnic in Dunn Meadow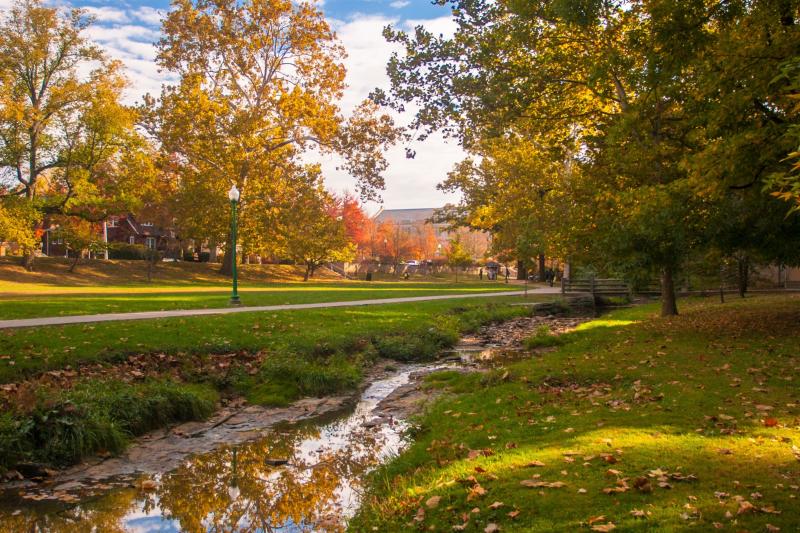 Dunn Meadow is a gorgeous expanse of land situated in front of the Indiana Memorial Union on the Indiana University campus. The charming Campus River flows through the meadow, which is also surrounded by towering trees and historic buildings. It's one of Bloomington's best places to have a romantic picnic, especially during fall. Curate your own picnic basket with local food Bloomington's restaurants — a charcuterie board from Feast Market & Cellar, a bottle of wine from Oliver Winery, sub sandwiches from Dagwood's Deli, dessert pastries from Two Sticks Bakery — and don't forget to bring a blanket or two!
 
Split a Sundae at BLU Boy Chocolate Cafe & Cakery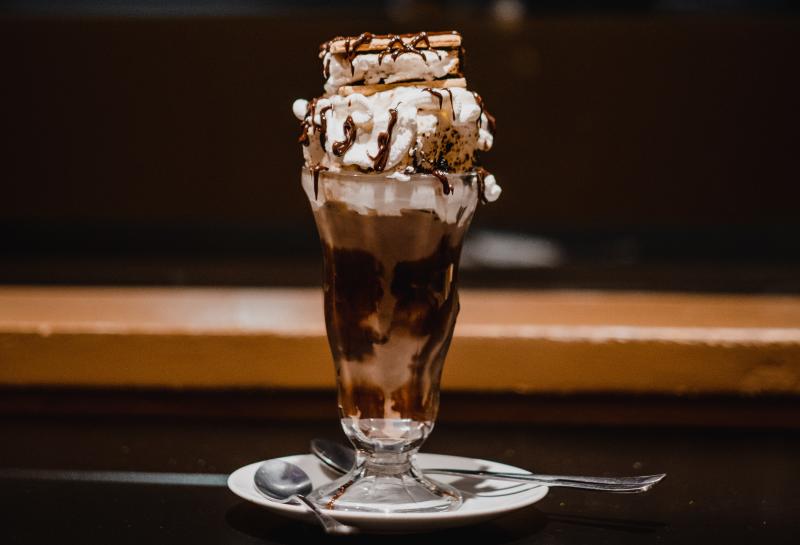 Tucked between the Buskirk-Chumley Theater and FARMbloomington is BLU Boy Chocolate Cafe & Cakery, one of Bloomington's gourmet chocolatiers. In addition to offering from-scratch chocolates, the dessert shop also serves giant picturesque sundaes that are just as delicious as they look. Go for a nighttime stroll around The Square and Kirkwood Avenue, then stop in BLU Boy to share a sundae crafted with house-made ice cream. It may not be a plate of spaghetti, but this date idea certainly feels reminiscent of Lady and the Tramp — who doesn't love a classic Disney romance (loosely) come to life?
 
See a Movie at the Starlite Drive-In Theater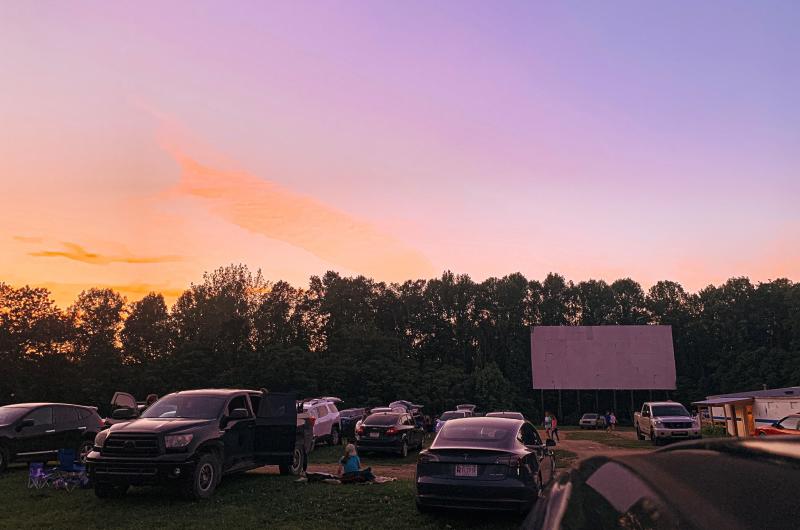 There's just something about the magic of a drive-in movie that's inherently romantic. Load up on your favorite movie snacks and drinks, pack several blankets and pillows for maximum coziness, throw in a pair of fuzzy socks for good measure, then head to the Starlite Drive-In for your film screening. See a single feature on a weekday or enjoy a double feature on the weekend. The theater frequently screens both new flicks and beloved classics — check their website for the most up-to-date listings.
 
Listen to an Acoustic Set at Switchyard Brewing Co.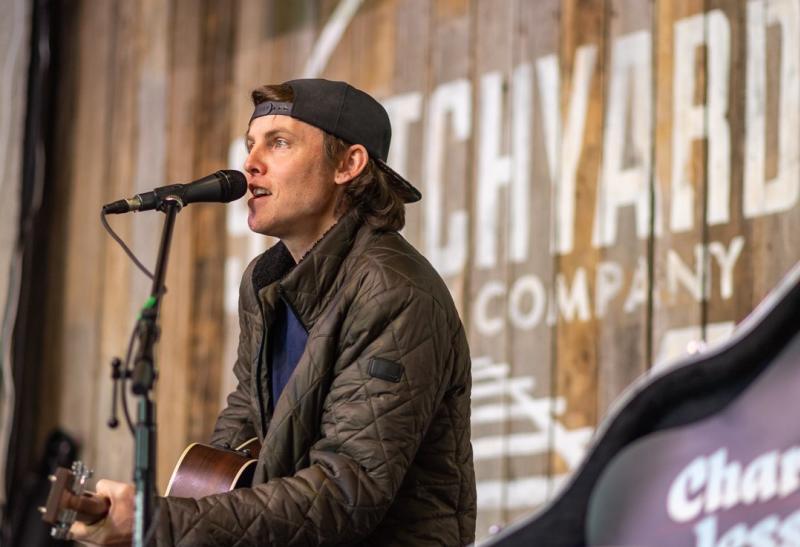 Photo by Switchyard Brewing Co.
Nearly every Sunday, Switchyard Brewing Co. hosts a local music artist to play acoustic tunes during their Over Easy Sunday set. From 4:00-7:00 pm, you can enjoy soft acoustic jams, the ambiance of live music, and locally-brewed beers with your partner. Order a few pints to sip on, or request a flight so you can sample a variety of their brews and determine which are your favorites. If you're craving a bite to eat during your visit, order one of their delicious house-made pizzas, salads, and/or smoked wings to share. It's the perfect laid-back Sunday evening date in B-Town.
 
Savor a Candlelit Dinner at a Romantic Restaurant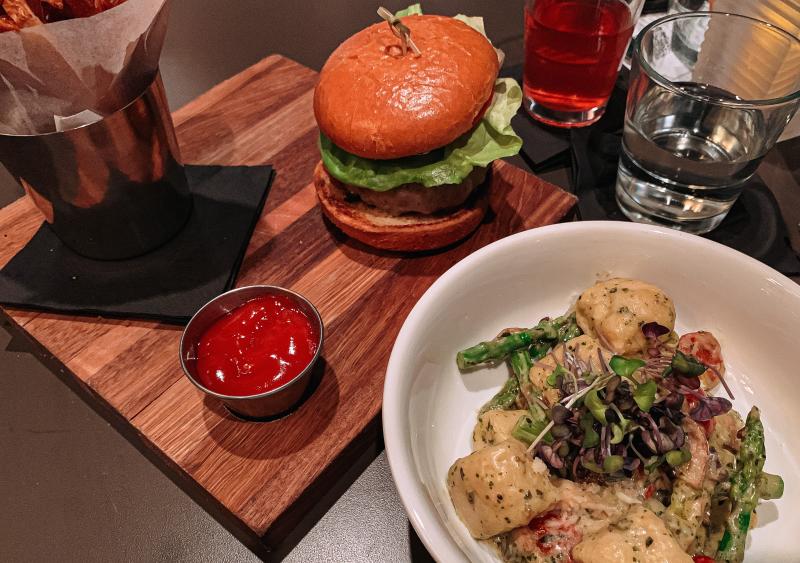 While this isn't revolutionary as far as date ideas go, you can't go wrong with a classic candlelit dinner. Bloomington offers several restaurants that have a particularly romantic atmosphere — think soft music, cozy seating, and warm, dim lighting. Pair that with incredible menus featuring some of the best food in town and you've got an excellent date night planned for you and your partner. Wondering which of Bloomington's restaurants are considered most romantic? Check out this blog.
 
Gaze at the Stars from Fairfax Beach
If either of you have an affinity for astrology and the moon, or if you're simply looking for a peaceful experience, take a few blankets and pillows to Monroe Lake's Fairfax Beach to gaze at the stars from the lake's shore. With the lights from the Fourwinds Lakeside Inn & Marina being the only lights in the vicinity, the stars above the lake are especially clear, offering a spectacular view of the nighttime sky. If you have a portable telescope, bring it along to see what you can glimpse through the lens. Pack a picnic basket of snacks and drinks to complete the experience. 
Looking for more adventures for couples in Bloomington? Check out these blogs: