5 Romantic Getaways
Categories: General
With Winter in full force, take a few days to get away with your honey. Whether you're looking for peace and quiet deep in the forest or a quaint bed and breakfast in the heart of downtown Bloomington, we have a few ideas for your next romantic getaway.
Note: Due to COVID-19, check each location's availability and safety protocols. 
Peace & Quiet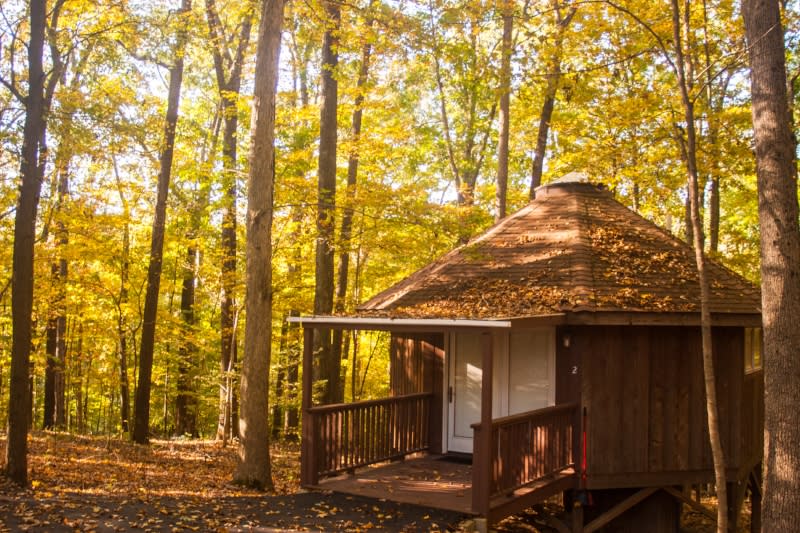 With names like Snuggled Inn and Tranquility Log Cabin, these cabins and cottages are perfect hideouts to enjoy with your Valentine. If you love the great outdoors, make sure you check out our hiking and biking trails too.
Grandpa's, Angler's, and Pappy's Log Cabins are perfect for couples. 
Fourwinds Lakeside Inn - Book a lakeside room for the best views of Monroe Lake and the Hoosier National Forest. 
Red Rabbit Inn - These quirky cabins are well situated between bustling Bloomington and the great outdoors. 
Tibetan Mongolian Cultural Center Yurts - Make sure to explore the grounds of the cultural center and try a guided meditation.
Back to Nature Cabins - With unobstructed views of Yellowood Forest, these cabins are ideal for the outdoorsy couple.
Snuggle by a Fire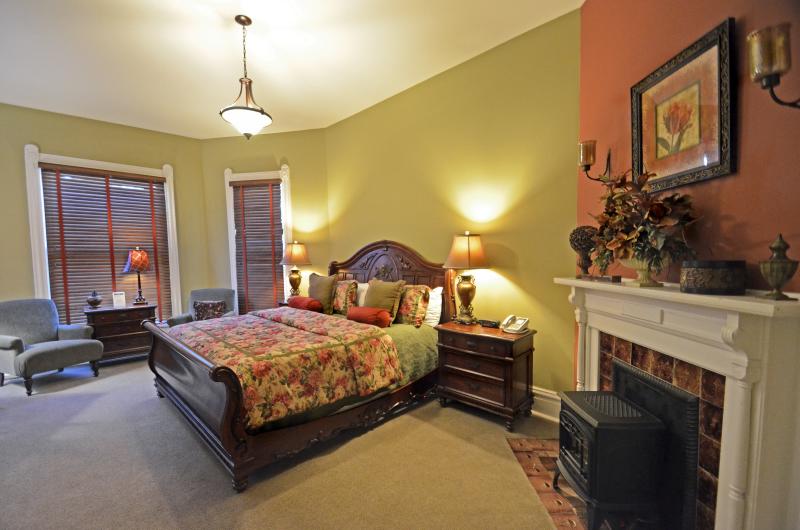 Pop some bubbly and enjoy some QT in front of the fire. Old school romance is reignited at these inns and suites that feature an in-room fireplace. Bonus points if you bring chocolate covered strawberries.
Century Suites
Homewood Suites
Grant Street Inn
Take a Dip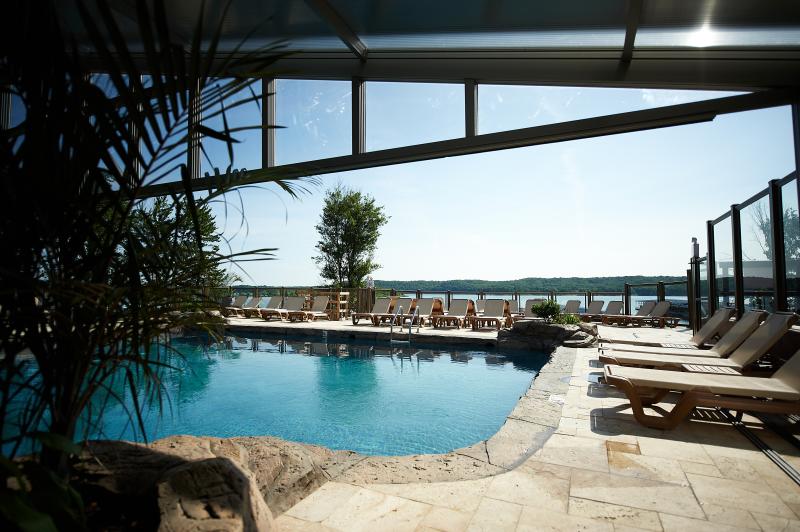 Summer might be months away but there are plenty of places to soak and swim, even if it's snowing outside. Pack your favorite swimsuit and enjoy these hotels with indoor pools and/or hot tubs. 
Hyatt Place
SpringHill Suites
Hilton Garden Inn
Courtyard by Marriott
Holiday Inn Express
Fairfield Inn
Homewood Suites
Candlewood Suites
Fourwinds Lakeside Inn
 
Puppy Love

Does it break your heart to leave your pup at home when you travel? Us too. Avoid heartbreak and stay at one of these pet-friendly hotels. 
Candlewood Suites
Century Suites
Comfort Inn
Fairfield Inn
Graduate Bloomington
Hampton Inn
Holiday Inn
Hyatt Place
Towneplace Suites
RELATED CONTENT: DOG-FRIENDLY BLOOMINGTON
Stay Inn Bed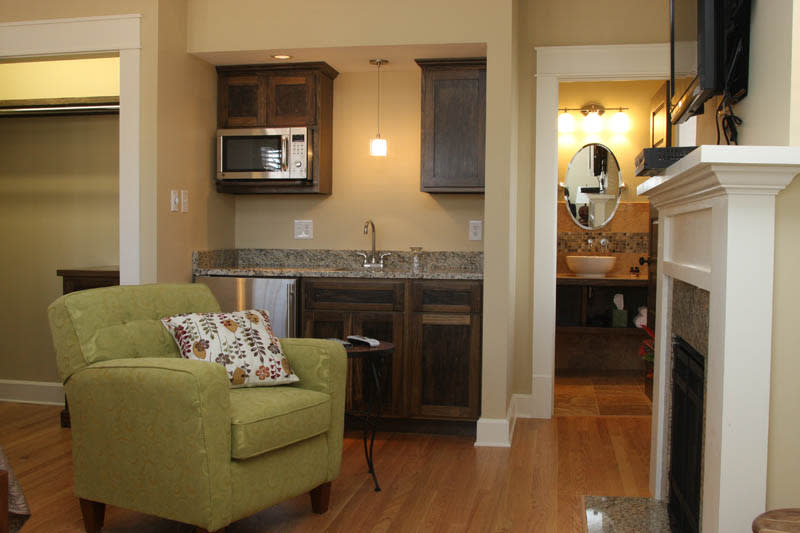 With properties in the country and in the heart of downtown Bloomington, there's nothing more romantic than staying at one of these inns or bed & breakfasts.
Wampler House
Grant Street Inn
Showers Inn
Persimmon Inn
Fairview Bed and Breakfast