Bloomington's Best Ice Cream
Categories: Family Fun, Wine & Culinary, General
Nothing says "summer" quite like ice cream. A few scoops of the cold, silky treat is the perfect respite from the sweltering heat of a B-Town summer, and Bloomington has no shortage of ice creameries — and hidden ice cream gems — to satisfy your cravings and cool you down. Whether you like it in a cone, blended with candy mix-ins, or dairy-free, Bloomington's best ice cream joints have just what you need.
 
Brilliant Coffee Company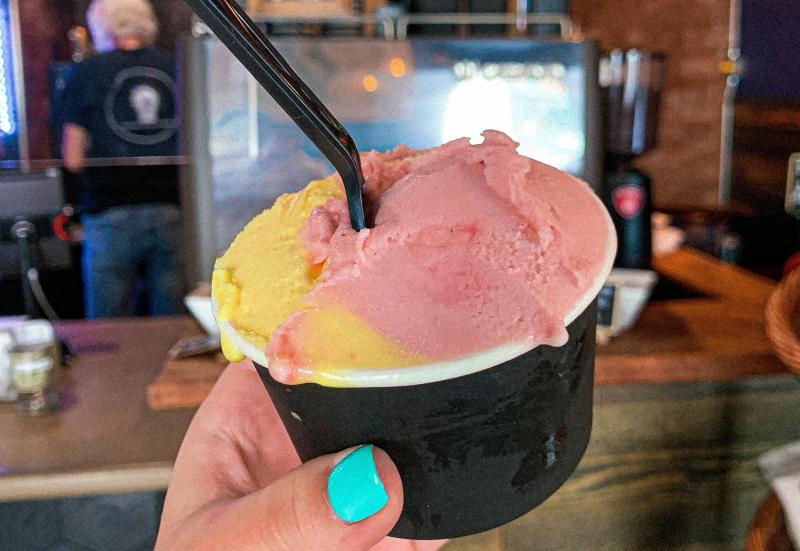 While Brilliant Coffee Company is named for the coffee side of their business, they also serve velvety Italian-style gelato and sorbetto. Gelato flavors include pistachio, raspberry cheesecake, coconut, gianduia, whiskey crema, French vanilla, coffee, tiramisu, chocolate, salted caramel, and sesame. Sorbetto flavors are dairy-free and include lilikoi, raspberry, blueberry, mango, strawberry, honey lemon ginger, and pineapple. All flavors are regular menu offerings, but the selection rotates, so certain flavors may be unavailable depending on the current cooler selection. Purchase a pint to take home so you simply have to walk to your freezer to enjoy a scoop next time you crave one!
 
Blu Boy Chocolate Cafe & Cakery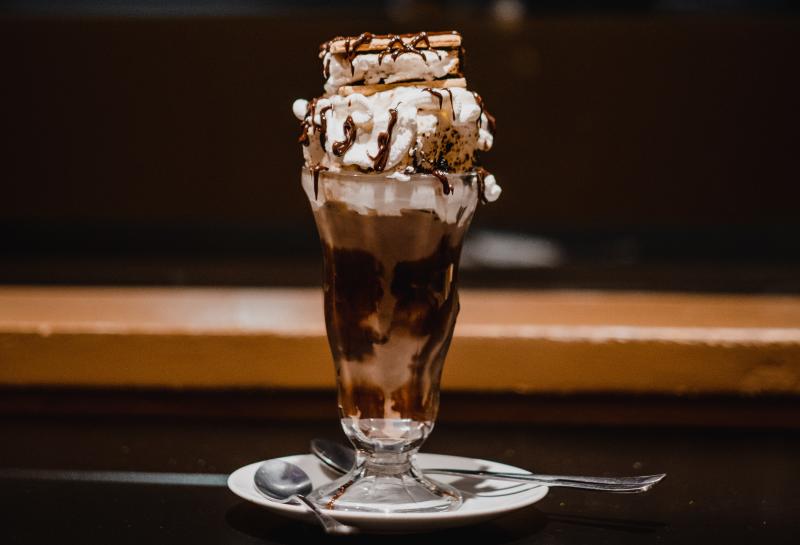 Blu Boy Chocolate Cafe & Cakery is known for their handcrafted chocolates, but they also offer really delicious house-made ice cream. They have a permanent menu of signature flavors (vanilla, honey, chocolate, and mudslide), as well as rotating seasonal selections. They also sell certain flavors by the pint and quart so you can enjoy delicious, old-fashion ice cream at home.
 
Bub's Burgers & Ice Cream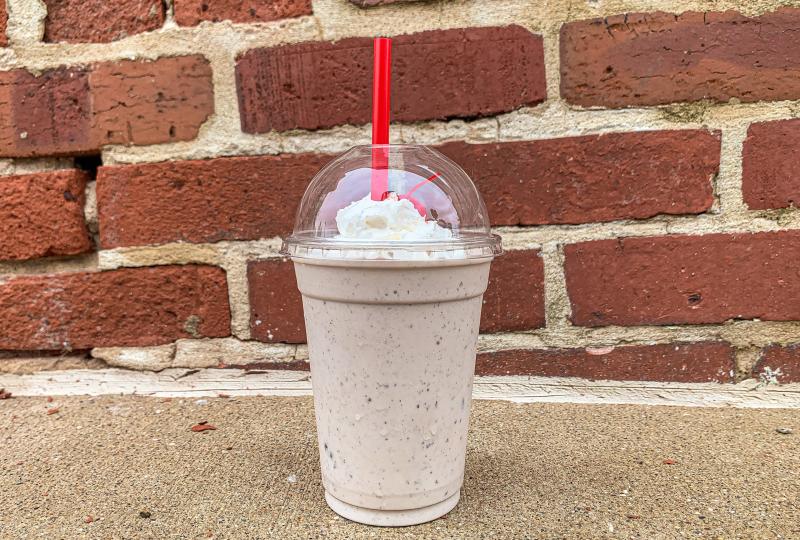 Bub's Burgers & Ice Cream is home to some of the best burgers in town, but they also offer a mean hand-dipped milkshake. Flavors include classic selections like vanilla, cookies & cream, and strawberry, as well as unique selections like peanut butter moose tracks, crunchy caramel pretzel, and blueberry waffle cone. If you stop in for a burger, be sure to save room for a milkshake — but don't be afraid to pop in and order a shake from their counter if you're just craving a sweet treat!
 
The Chocolate Moose
The Chocolate Moose is Bloomington's longest-standing ice cream joint. Serving scoops to the community since 1933, The Moose offers just about any variety of ice cream you could want. Soft serve, homemade ice cream, Dole whip, shakes, floats, sundaes, banana splits, and Blizzes (like a Dairy Queen Blizzard) can be customized to your liking with various ice cream flavors, toppings, and mix-ins. The beloved ice cream shop also offers vegan selections so our plant-based friends can savor a cold scoop as well.
 
Dairy Queen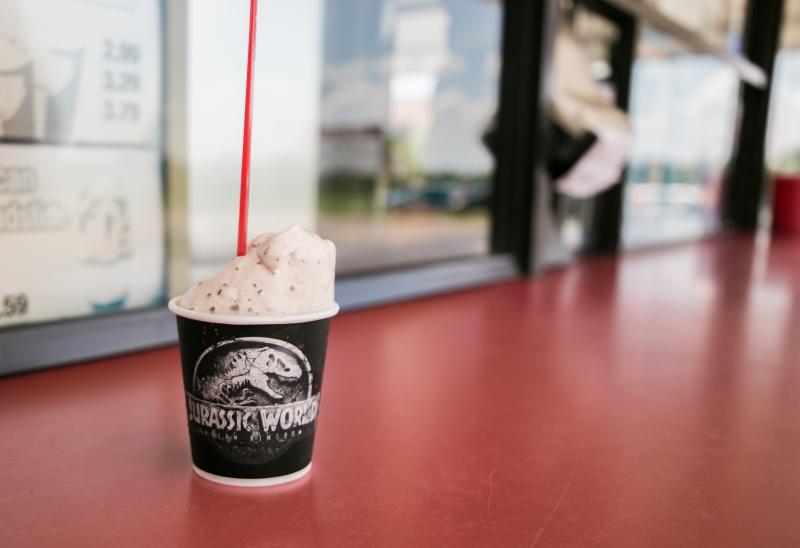 Dairy Queen may be a national chain, but here in Bloomington, it's locally owned and operated. From the classic Dilly Bars to their signature DQ Blizzards, Dairy Queen is unbeatable when you're craving an old-school ice cream treat. To really embrace the nostalgia of '50s-style dining in Bloomington, head to Hinkle's Hamburgers for an old-fashioned cheeseburger, then drive over to Dairy Queen for a sweet treat of your choosing.
 
Hartzell's Ice Cream
Hartzell's is another local favorite for handmade ice cream. The shop prides itself on its handcrafted, small-batch, inventive ice cream flavors, locally sourcing ingredients whenever possible. Like The Chocolate Moose, Hartzell's offers just about every variety of the cold treat: homemade ice cream, soft serve, frozen yogurt, Carbolite (lactose- & fat-free ice cream), specialty sundaes, Spinners (again, like a Dairy Queen Blizzard), and parfaits, all customizable through the flavor, mix-in, and topping selections.
Their signature homemade ice cream flavors are usually quite out-of-the-box, featuring flavors like Chocolate Sweet Italian Basil and Kaju Draksh — an Indian-style cashew raisin ice cream. Don't let that spook you though; they also offer classics like mint chocolate chip, cookie dough, and French vanilla.
 
Jiffy Treet
Jiffy Treet offers two locations in Monroe County, one in Bloomington and one in Ellettsville. They, too, offer a long list of ice cream options on their menu: soft serve, homemade ice cream, shakes, floats, sundaes, nonfat & sugar-free selections, and their version of a DQ Blizzard: a Cyclone. Jiffy Treet offers the biggest selection of flavors of any Bloomington ice creamery — varieties include Oreo, banana pudding, black raspberry truffle, praline pecan, cappuccino, and much more. Like Hartzell's and The Chocolate Moose, you can add different mix-ins and toppings to your scoops of choice.
 
Osteria Rago
Osteria Rago is definitely a hidden gem in terms of both its location and the fact that they serve incredible gelato. The Italian restaurant is located in an alley between 6th Street and Kirkwood Avenue, but stopping in for a few scoops of gelato (or an entire meal) is worth the off-the-beaten-path adventure to the restaurant. Their gelato flavors are always rotating, so you never know what you're going to get, but the flavors also never disappoint. 
 
The Trojan Horse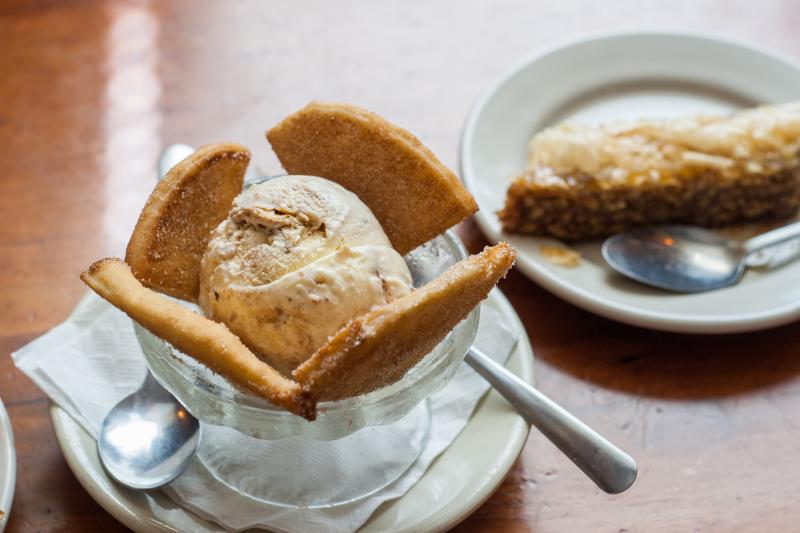 The Trojan Horse is yet another hidden gem when it comes to ice cream. The Mediterranean restaurant makes their own baklava ice cream by folding their house-made baklava into vanilla ice cream. It's a must-try for those who love the Greek pastry!
 

Looking for more of Bloomington's best food? Check out these blogs: