Wednesday, January 22, 2020
Valentine's Day in Bloomington
Categories: Shopping, Wine & Culinary, Events, General
There's enough love to go around for everyone in February. To help with your Valentine's Day plans we've rounded up all things love for you: events, restaurant specials, and more. Celebrate with your sweetie, friends, or just have a #treatyoself day. 
 
Where to Eat
Butler Winery
Butler Winery & Vineyards is offering a Chocolate Lovers Weekend for Valentine's Day for two weekends at the vineyard and their tasting room! February 8-9 and February 15-16, Butler will be offering a chocolate and wine pairing! No tickets are necessary.
C3
C3 will be offering a special four-course prix fixe dinner on Valentine's Day for $70 per person. Talk about a romantic way to spend the holiday! Reservations are available on OpenTable.
Crazy Horse
Crazy Horse has a deal so good, they are offering on Valentine's Day and the day after. The local restaurant is offering a sharable appetizer, two entrees, and a sharable dessert for $50 per couple. Reservations are requested, but not required. 
Da Vinci Pizza & Pasta
Da Vinci is offering a three-course meal for the holiday. For $50, enjoy two salads, an appetizer, and two entrees (pasta or wood-fired pizza). Reservations required before February 10, 2020. 
Dat's Cajun Creole Cafe
Spend the holiday with a loved one at Dat's! For a savings of $8, enjoy two entrees, two salads, and two desserts all for $26. 
Feast Market and Cellar
Celebrate Valentine's Day with Feast Market and Cellar. For the holiday, Feast is hosting a four-course dinner for $65 per person. Seating times are 5:00 pm, 6:45 pm, and 8:30 pm. For inquiries and reservations, text Jennifer at 812-322-6665 or email feastjennifer@gmail.com. There will also be a Valentine's Day brunch on February 15, 2020, from 9:00 am - 4:00 pm. 
Irish Lion
Irish Lion is serving up a select menu for Valentine's Day and the day after from 4 pm - 10 pm. The dinner is $60 per person plus tax and gratuity. They will also have Valentine's Day-themed cocktails, desserts, and wine and champagne specials. Reservations recommended, call 812-336-9076. 
La Vie en Rose Cafe
La Vie en Rose Cafe will be selling and taking orders for heart-shaped macarons (vanilla and strawberry-flavored). Single macarons are $2.95, duo boxes $5.50, and assortment boxes of 5 are $14. 
Le Petit Café
Le Petit is offering two entrees, dessert for two, and a bottle of wine for $100 per couple. The entrees are steak, chicken, or fish with vegetarian options available. To make reservations, call Marina at (812) 334-9747.
Mother Bear's Pizza
Only offered on Valentine's Day, Mother Bear's is offering a heart-shaped pizza. The Valentine's Day-themed 'za starts at $14 for delivery, carry-out, and inside dining. 
Osteria Rago
The local Italian restaurant will be running their Valentine's Day deal from Wednesday (February 12) through Saturday (February 15)! Osteria Rago is offering a specialty "Heartbreaker" pizza for $15.99 and a specialty pasta dish for $20.99. 
Papa John's
Spend the night in with a Papa John's pizza! They will be offering their fan-favorite thin-crust, heart-shaped pizza (available February 10 - February 16, 2020). Use promo code "BEMINE" for a one-topping thin-crust heart-shaped pizza and double chocolate chip brownie for $16. Use code "VALENTINE" for just the heart-shaped pizza.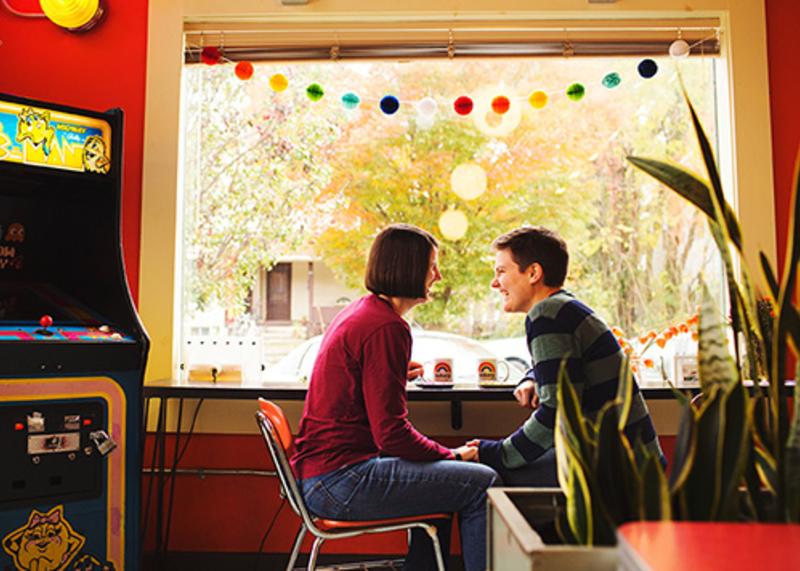 Rainbow Bakery
The local bakery is whipping up something special for the day of love. Rainbow Bakery is offering Valentine's cupcake 4-pack featuring chocolate deluxe, raspberry rose, coconut lemon, and Black Forest cupcakes. New this year, they are also offering a 6" gluten and dairy-free cheesecake available in two flavors: lemon raspberry and chocolate dream. The preorder for these treats closes on February 5. Through Valentine's Day, they will also be selling cookies, cupcakes, and more in-store. Click here to order. 
The Standard Grain Restaurant
Have a date night at the new restaurant, Standard Grain! Their Valentine's Sweetheart Dinner is $120 per couple. This deal includes your choice of appetizer, entree, and Strawberry Lemon Chiffon Port Anglaise. Yum! A full bar and wine are also available. To RSVP, contact Standard Grain on Facebook or text 540-855-4092. Only 80 seats will be offered. 
Truffles Restaurant 56 Degrees Bar
Truffles is offering a prix fixe menu for Valentine's Day. The menu has American and Italian classics such as chicken tenderloins and vegetarian gnocchi. The meal also includes one of their delectable desserts and a cocktail. The dinner is $75 per person. Reservations are available on OpenTable or you can call 812-330-1111.
Two Sticks Bakery
Two Sticks has special mini pies and Valentine's dessert boxes. Their list of sweets also includes mini cakes and dessert boxes, Valentine's Day-themed sugar cookies and brownies, and strawberry cheesecake. 
Wagon Wheel
Wagon Wheel is offering a sweet deal for Valentine's Day and February 15! Their menu has everything from shrimp cocktail to filet mignon. You can't forget dessert -- Wagon Wheel is offering an assorted chocolate box that includes chocolate-covered strawberries! Reservations recommended, but not required. 

What to Do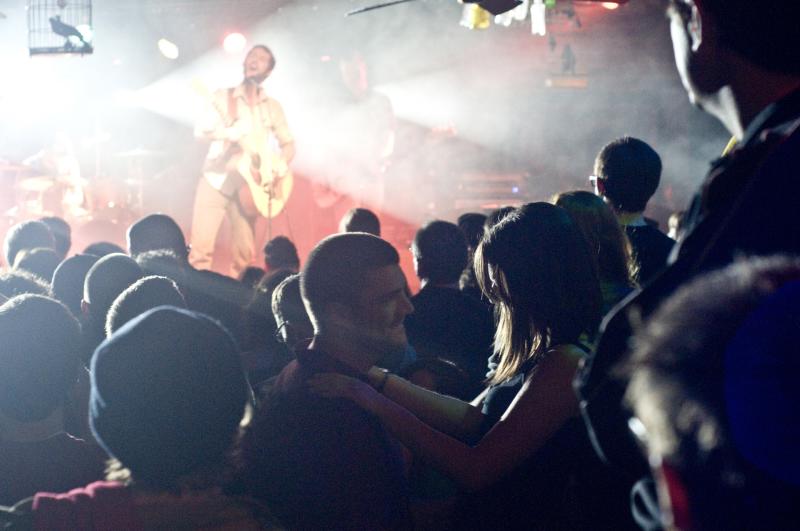 Blockhouse Bar
Blockhouse Bar is hosting "Wrapped in Love Concert: Opal Fly and Kapow!" This event is not only fun for all, but it also benefits the Middle Way House. Tickets are $5 at the door and merch will be for sale.
The Bluebird
Dance and sing with loved ones all weekend long when the Fat Pockets come to The Bluebird for Valentine's Day! 
Bluetip Billiards
You and your loved one love a good game of billiards? Head to Bluetip Billiards for Valentine's Day! They are offering multiple packages that include entry to their billiards tournament, pizza, a drink, and more. Signups start at 5:30 pm, tournament starts at 6:30 pm. 
Buskirk-Chumley Theater Presents Casablanca on Valentine's Day
The Buskirk-Chumley Theater is pleased to screen Casablanca on Valentine's Day at 7:30 pm. All tickets are $8.00 and can be purchased at BCTBoxOffice.org, 812-323-3020, or at the BCT Box Office and Downtown Visitors Center at 114 E. Kirkwood Ave.
The Comedy Attic
Spend Valentine's Weekend with Emo Philips! Described by Jay Leno as "the best joke writer in America," by British comedian Gary Delaney as the best joke writer in the world, and by "Weird Al" Yankovic as one of the funniest people on the planet, Emo Philips has performed over 6000 times throughout the English-speaking world, including a multi-week run at the Playhouse Theater in London's West End. Emo has been in multiple cable specials and during Valentine's Day Weekend, will be performing at The Comedy Attic.
Oliver Winery
Oliver Winery has you covered for Galentine's Day and Valentine's Day. On February 13, the winery is offering a seated, guided wine flight of six wines with sweet pairings. This is a ticketed event (tickets are sold in pairs). 
Switchyard Brewing Company
Switchyard is co-hosing Spark Connection for Galentine's Day! On February 13, spend the day with your gal pals over a pink beer (Switchyard's Hibiscus Rose Saison). There will also be "Speed Date Yourself" with self-care experts! This is a ticketed event. 
WonderLab
WonderLab is having an adults-only event for Valentine's Day weekend. On February 15 from 6:00 pm - 9:00 pm, head down to the museum for WonderLab After Dark: Chocolate. This 21+ event is part of LifeDesigns Week of Chocolate. There will be a wine and chocolate pairing, chocolate science, chocolate art, chocolate tasting, and so much more! Local food, drinks, and, of course, chocolate will be available as well.