Spring in Bloomington, Indiana
Bloomington is an expansive town with its fair share of hidden gems and well-known stars. This is the local's guide to Bloomington for the quintessential spring experience in three days.

Explore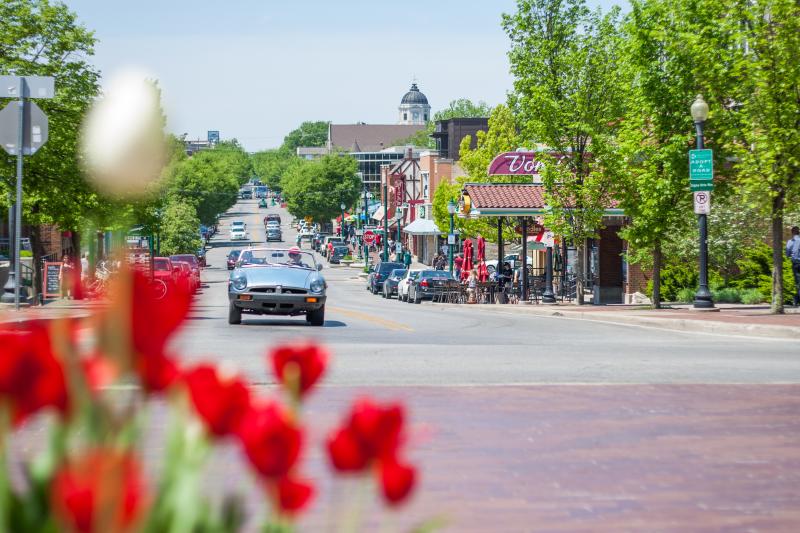 Arts, nature, and Midwest charm come together to provide days of adventure in Bloomington.
One of the best ways to observe the sights of spring is through Bloomington's urban trail system. Start at any of Bloomington's trails, whether that's the B-Line, Clear Creek Trail, or Rail Trail. Biking or walking these trails will take you from edge to edge of Bloomington and allow you to see everything the town has to offer.
For a slightly speedier option, grab a Lime or Bird electric scooter and zip around to your heart's content, taking in the spring sunshine and the beauty of Bloomington's historic streets and blooming trees.
Bloomington also has some incredible art to fill a day or night with, especially when rainy spring days keep you inside. With a variety of shows, from nationally recognized bands at The Bluebird to award-winning productions from Cardinal Stage Company, there's a perfect experience for every taste.
For a fun and free taste of the arts, make sure to stop by the Eskenazi Museum of Art located on the Indiana University Bloomington campus. The art in the museum ranges from ancient Roman pottery to modernist sculpture exhibits, and there are even interactive events, like art therapy sessions at the museum on Thursdays.
 
Eat and Drink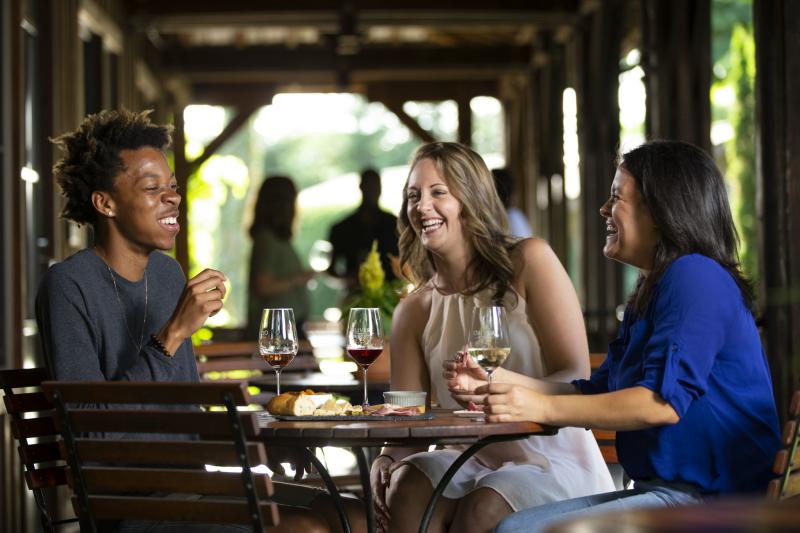 As the weather starts to warm up, Bloomington's cuisine begins to shine. Check out some of our favorite patio restaurants to enjoy the sights and sounds of spring while enjoying some amazing local food. Choices encompass everything from Irish comfort food to one of the most diverse ethnic food scenes in the United States, so there's no wrong choice.
While you're here, make sure to eat at some of Bloomington's amazing breakfast restaurants. Grab a quick breakfast from Village Deli, famous for their gravy-smothered home fries and gigantic pancakes, and take a walking tour through Indiana University's iconic old crescent.
Picnicking is the perfect way to enjoy a spring day, and there's no better place to do it than at Oliver Winery. Pack a picnic or have a pro assemble one for you at Oliver, home of Bloomington's best-selling wines, or enjoy one of their several guided tastings, pick up a bottle of wine to share, and take in the sights of Oliver's expansive winery grounds with your favorite people to appreciate the greenery.
 
Stay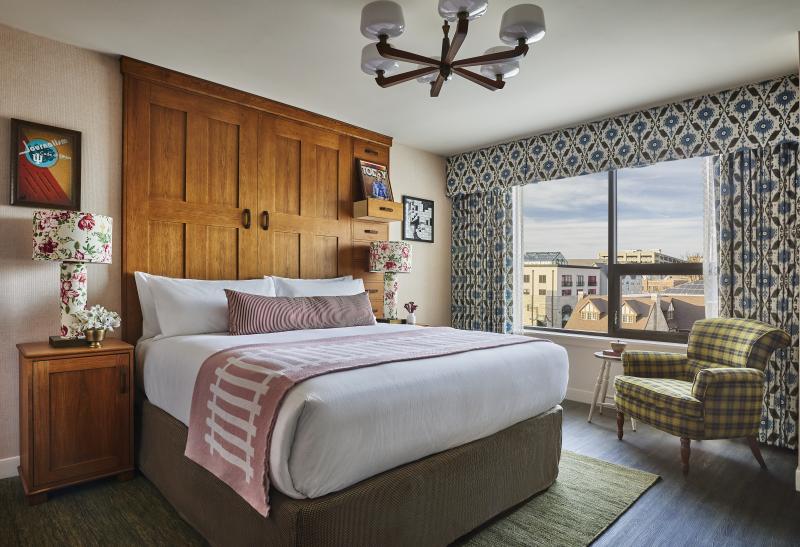 Would you rather stay minutes away from downtown, or in a cabin out by the woods? Spring is the perfect time to mosey through town from a square-side stay or enjoy the patio at a woodsy getaway, and Bloomington has plenty of options to choose from.
If you're looking to explore downtown by foot, check out Graduate Bloomington. Right on Kirkwood, you're only minutes away from a plethora of great coffee shops, a variety of local stores, and some of Bloomington's favorite restaurants.
Bloomington has plenty of great bed and breakfasts, too. Grant Street Inn has some spectacular Hoosier charm and is located close enough to the square and IU's campus to make walking around town a breeze.
For a resort experience outside of town, check out Monroe Lake's vista from Scenic View Lodge. Located right next to miles of trails within the Hoosier National Forest, the view of the lake from the lodge is an incredible vantage point to watch breathtaking sunrises and sunsets. Bonus: Scenic View Restaurant is right next to where you're staying!
Some of the balmy spring days bring nights perfect for spending time in the forest. Minutes away from Bloomington, you'll find the beautiful Hoosier National Forest, with campgrounds for mountain bikers, hikers, and horseback riders. If you'd rather not sleep on the ground, check out a campground with RV hookups and cabins, instead!
Check out our list of Bloomington's hotels, bed and breakfasts, cabins, and more here for additional ways to stay close to your favorite part of Bloomington.
No matter how you choose to spend three days in Bloomington, spring will truly show you why our beautiful city was dubbed "haven of blooms" by our early settlers, and give you so many reasons to come back and enjoy our town through the seasons.