Spring in Bloomington, Indiana
Named for being a haven of blooms, there's no better place to be during spring than Bloomington. From the much-anticipated Little 500 and festival-like farmers' markets to dining on the patio downtown and the beloved cream & crimson tulips lining campus, a refreshing three-day getaway to B-Town awaits.

Soak up the sunshine and fresh air.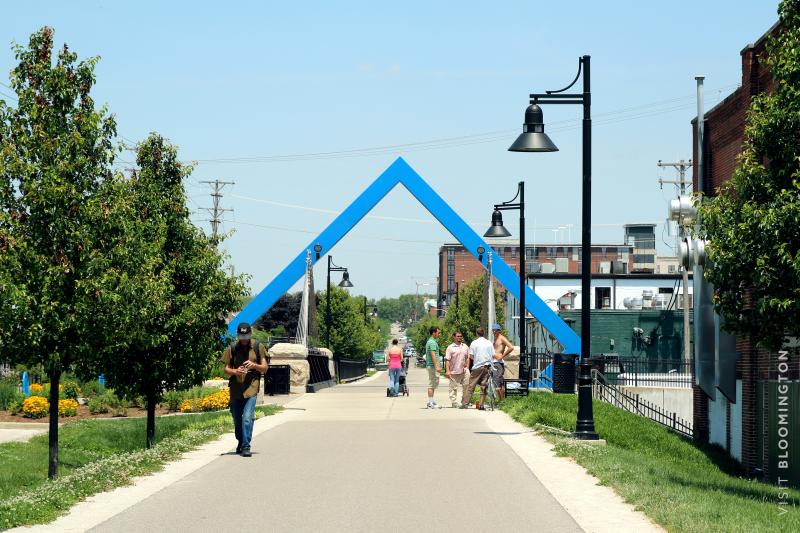 The best part about spring is getting back outside, and Bloomington offers a wide range of ways to do so. Bike through downtown on the B-Line Trail, stopping along the way for a game of pickleball at Switchyard Park and an iced coffee at Hopscotch Coffee. Cozy up at a popular hammock spot, or have a picturesque picnic at one of these locations. If you have kiddos, head to Lower Cascades Park for an afternoon of adventure on their playground and along their one-mile trail, which leads to a waterfall.
If you want to get further off the beaten path, lace up your hiking boots check out the area's most unique trails. Don't forget that Bloomington is one of the best places to forage for morel mushrooms — we hear Morgan-Monroe State Forest is a hunting hotspot, but it's all very hush-hush. Bird watching is also in full swing during spring, and there's no better way to go birding in B-Town than booking a nature tour with IndiGo Birding.
It's also not too early to get out on the water. Rent a kayak or canoe at Monroe Lake and gaze at the blooming trees as you float along. If getting in the water doesn't appeal to you, enjoy it from a dock while you meditate or practice yoga instead. For an extra-special treat and moment of solitude, reserve a scenic hot air balloon ride over the rolling hills of Monroe County. Even better, enter a for a chance to win one — visit our contest page in late March for all the details.

Everything tastes better outside.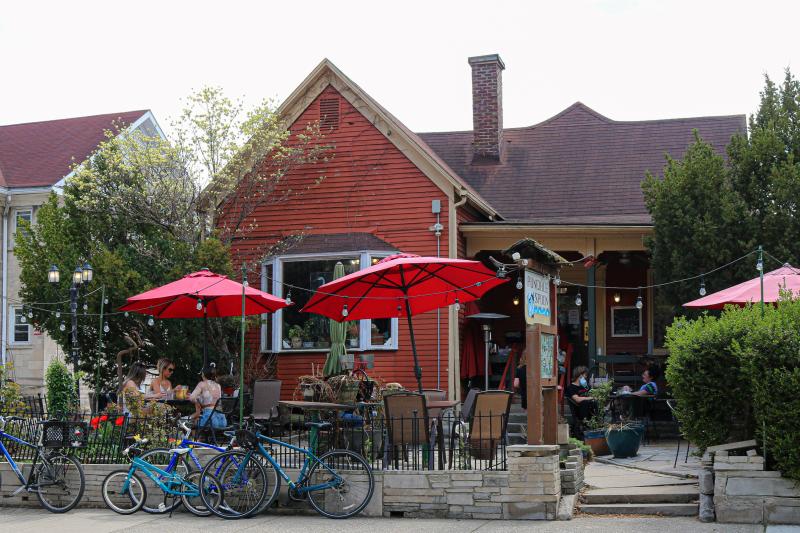 With igloos, heated patios, and sunny parklet seating, there are several options for outdoor dining that take the chill off the lingering crispness of early spring. Kirkwood Avenue will once again be closed to vehicular traffic beginning in late March, so you can take a leisurely stroll down the promenade and grab a bite with ease in extended patio areas. Several restaurants on and near The Square will also offer parklet seating again, in addition to over 100 eateries that house permanent patios on their properties.
As the weather warms up, cravings for lighter fare flare. Bloomington offers an assortment of eateries that air on the more nutritious side of the health-spectrum without compromising bold and delicious flavors. Head to Sunny Poke & Tea for customizable poke bowls, Soul Juice for fresh avocado toast & smoothie bowls, or Feta Kitchen + Cafe for build-your-own Mediterranean bowls. Find the full round-up of healthy eateries here, and check out this list of juiceries & teahouses if you're feeling thirsty.
 
Experience unforgettable events.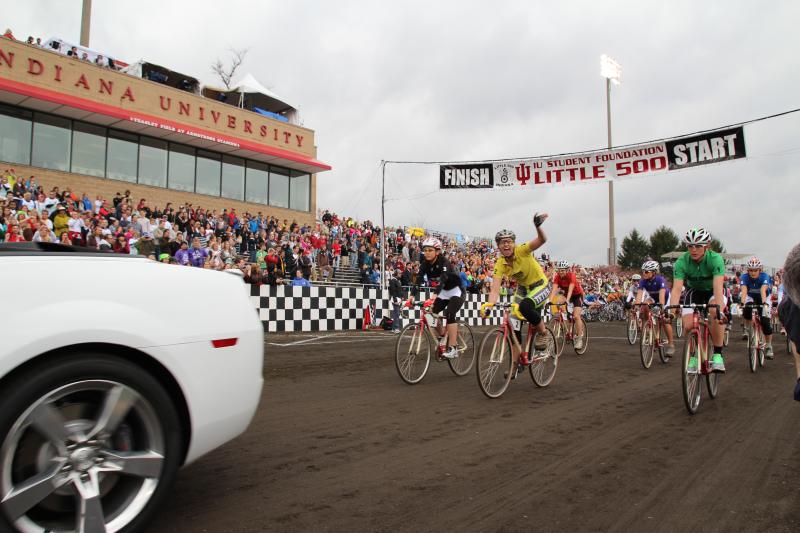 We'd be remiss to share all of the great things about spring in Bloomington without mentioning "The World's Greatest College Weekend." The Little 500 is an iconic Indiana University tradition that's inspired an Academy Award-winning film and brought the likes of President Barack Obama, Tour de France participant, Lance Armstrong, and former Bachelor & IU alum, Ben Higgens, to B-Town. Originally modeled after the Indianapolis 500, the Little 500 is the largest collegiate bike race in the country, offering not only the weekend's men's & women's races, but also an annual concert, several giveaways, and other auxiliary events the entire week leading up to the main event. Cheering on the riders as they compete in teams of four is truly a bucket list experience.
The Little 500 isn't the only event that happens during spring in Bloomington! With weekly stand-up comedy shows, live music at multiple downtown venues on any given day of the week, world-class performances at the IU Auditorium & Musical Arts Center, at least one IU Softball and/or Baseball game each week, and much more, there's always something to do in B-Town during your visit.

Don't let rain ruin the day.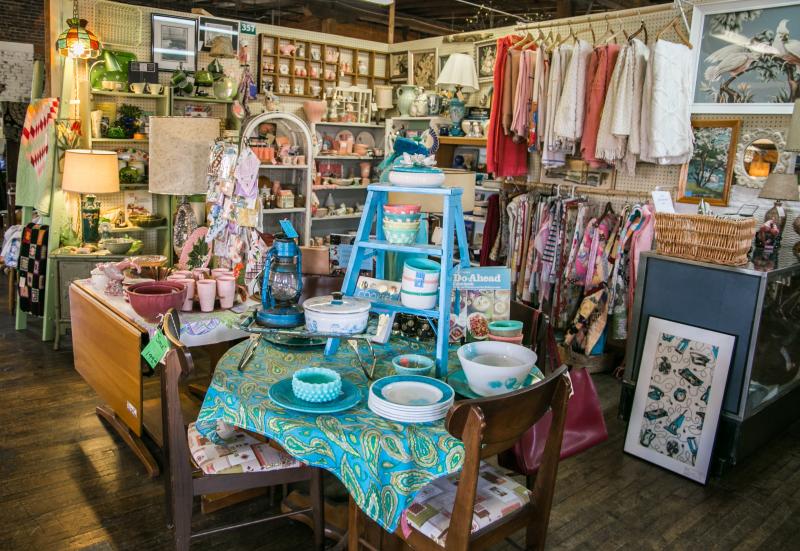 Rain is an inevitable part of spring, so there is a chance that it could happen during your visit — that doesn't mean your trip is ruined, though. Bloomington offers a great variety of indoor attractions for kids when the weather isn't ideal for outdoor adventure, which you can peruse here. A few favorites include WonderLab Museum, Urban Air Adventure Park, and The Pottery House Studio, each offering fun experiences for guests of all ages.
For those traveling without kids, a vintage shopping excursion at the three-story Bloomington Antique Mall and two-story Westbury Antique Market is a fantastic rainy day activity. You'll find thousands of one-of-a-kind items, unusual collectibles, and unique gifts at both local-favorite antique stores. Shop to your heart's content, then head to the Eskenazi Museum of Art at Indiana University to see Renaissance masterpieces, famed contemporary works (including one by Claude Monet and another by Pablo Picasso), ancient artifacts from centuries ago, and much more for free.

Relax and recharge your way.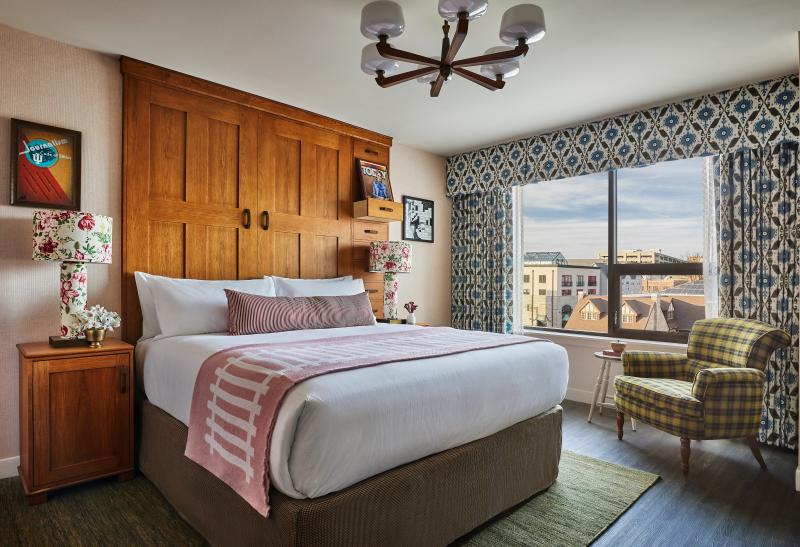 Relaxation takes on a new level at one of Bloomington's top-rated vacation rentals. Enjoy a quiet property to yourself in a B-Town neighborhood or among the blooming nature near the shores of Monroe Lake, or stay in the heart of downtown at a luxury suite or penthouse.
If a traditional hotel stay is more your speed, Bloomington has plenty of options to offer. There are several hotels that put you at the center of downtown's hustle & bustle and are close to campus as well. For quick access to any destination in town, book a room at a hotel along I-69 — browse our hotel listings to find the perfect fit for your trip activities and group needs.
LOOKING FOR MORE BLOOMINGTON TRIP IDEAS & INSPIRATION THIS SPRING? CHECK OUT THESE BLOGS: