Spring in Bloomington, Indiana
Bloomington is an expansive town with its fair share of hidden gems and well-known stars. This is the local's guide to Bloomington for the quintessential spring experience in three days.

Take a deep breath.
Breathe in slowly and let the fresh air fill your lungs.
Hold in this life-sustaining force as long as you can.
Then let it out slowly and completely.
Now that you're in the right state of mind, allow yourself the time and space to plan a spring break getaway that will bring you a sense of focus and rejuvenation. Consider this your official invitation to press pause on e-learning, leave your home office, and enjoy being out in the open in Bloomington. From outdoor dining to balloon rides and over 200 miles of hiking and biking trails, you can find your own way to spread out and welcome the season of new beginnings.
Without our loyal Hoosier basketball and Little 500 fans or the bustle of corporate travel, we've got plenty of room to welcome you. Which is also why we need you here more than ever. Keep the spirit of togetherness alive, as you find your own adventure and safely explore our wide-open spaces. Come discover why Bloomington is one of the best family destinations for spring break in the Midwest.

You deserve a change of scenery.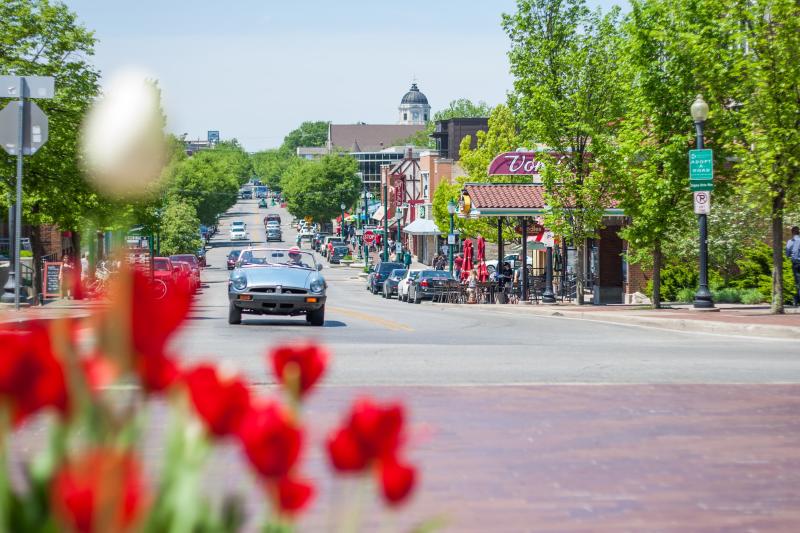 Start your spring getaway with a stroll through IU's beautiful campus. A stop at the Sample Gates is a must to view the legendary tulips in full bloom. If you need to dodge the April showers, head inside the Eskenazi Museum of Art. The I.M. Pei-designed building boasts pieces from ancient Roman pottery to modernist sculpture exhibits, and features a new pedestrian bridge, café, and gift shop.
Unwind with a low-key dinner and drinks on the dog-friendly Upland Brewing Co. patio. Then rest your head at the fan-favorite Graduate Hotel, or check out Bloomington's growing list of unique Airbnb's. Sleep in and grab brunch at The Runcible Spoon before heading out on the B-Line Trail, or fully submerse yourself in the outdoors at Griffy Lake Nature Preserve.

Brunch tastes better outside.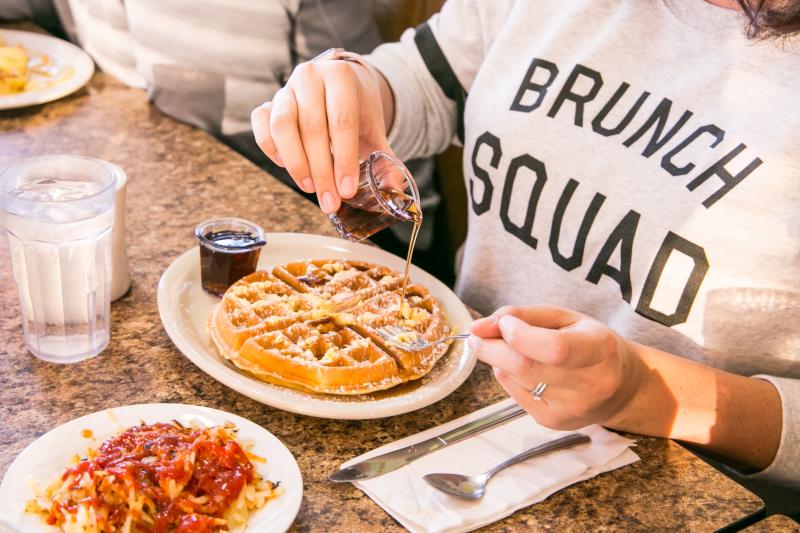 With igloos, heated patios, and new air purification systems, your favorite local spots are ready to serve you safely and take the chill off the lingering crispness of early spring. Outdoor dining on Kirkwood Avenue resumes this March. The street will once again be closed off to traffic so you can take a leisurely stroll and grab a bite with ease.

Out in the open.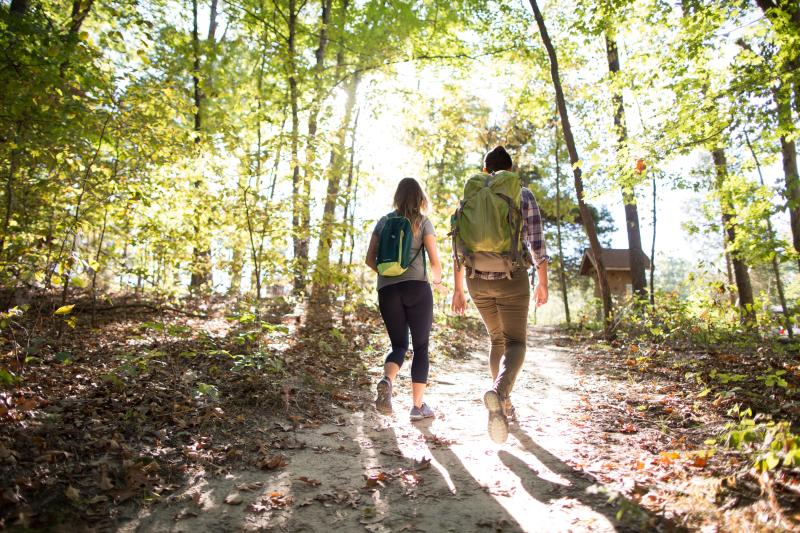 It's not too early to get out on the water. Grab a boat at one of our beautiful lakes and gaze at the blooming trees. If you're not quite done chilling after the ride, enjoy your version of meditation on the dock (a cold drink, self-guided yoga, or both).
Bike around town on the B-Line Trail, then stop for pickleball at Switchyard Park, or cozy up at these popular hammock spots. If you want to get further off the beaten path, check out Bloomington's five most unique hikes. Bird watching is in full swing during spring, and for the best views, book a nature tour with IndiGo Birding.
For an extra-special treat and moment of solitude, reserve a scenic hot air balloon ride over the rolling hills of Monroe County. Even better, enter a for a chance to win one. Visit our contest page for all the details.

Don't let rain ruin the day.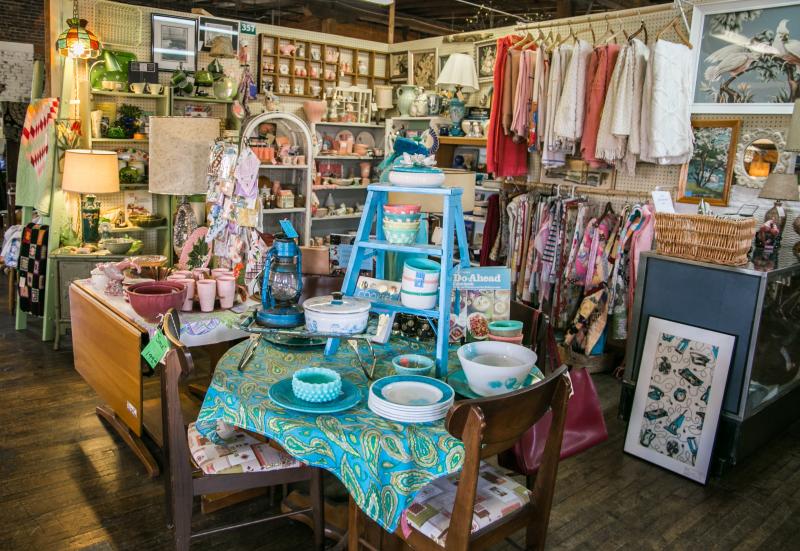 WonderLab Museum is offering Dubble Bubble days where you can book a private visit and explore with just your quarantine group. Jump into a new level of fun at Urban Air Adventure Park. With a ropes course, climbing wall, and warrior course, there's plenty of options to keep the whole family moving.
Brush up on local history with a visit to the Monroe County History Center. This dementia-friendly museum is also a genealogy library, with volunteers on-hand to help visitors research their own family background. Or stroll through the Bloomington Antique Mall where you'll find three stories of one-of-a-kind items, unusual collectibles, and unique gifts.

Relax, recharge, repeat.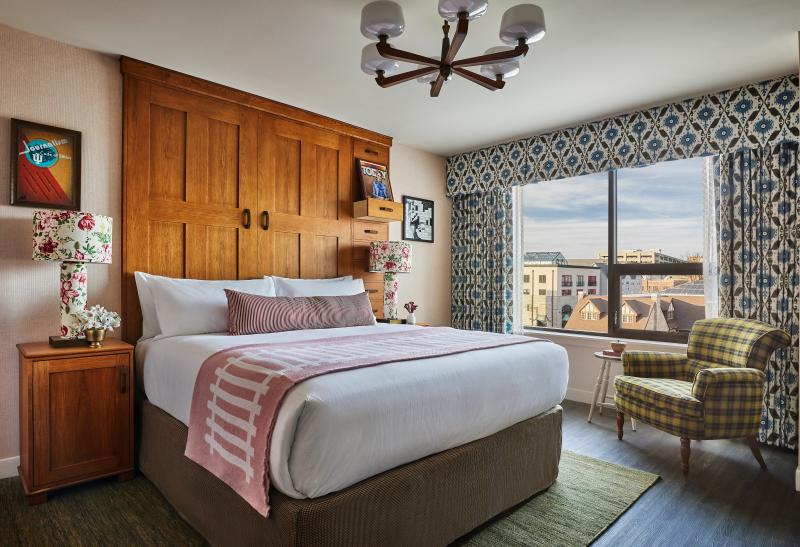 Let your spring road trip take you to one of Bloomington's top-rated Airbnb's. You won't have to venture out for thrills with an on-site escape room at this spacious and historic 6-bedroom home. Or go all out with this historic penthouse suite featuring a relaxing Zen Den, full chef-grade kitchen, and double king suites. If you're ready to get in touch with nature, snag a secluded cabin, or spread out at one of our many picturesque campgrounds.
Our lodging options offer unique experiences, from homey and family-friendly trips to intimate locations for romantic spring getaways. Check our hotels page frequently for the latest deals.

Retail therapy is not overrated.
Upgrade your work from home space with trendy finds at Lola + Company, and stock up on quality cooking gear at Goods for Cooks. Then swing by Oak., where you'll find a beautiful and extensive selection of indoor plants, succulents, and handmade pots to complete the look.
Stop at J.L. Waters and Co. for all your adventure needs. They've got a huge variety of outdoor gear with everything you need for fishing, backpacking, camping, kayaking, and more. If you're in the market for a new bike or just a quick tune-up, head to Bikesmiths or Bicycle Garage for superior quality and expert service.
The Bloomington Winter Farmers' Market runs through March, and the outdoor Community Farmers' Market opens in April. Get there early for the best selection of microgreens and fresh produce.

Go ahead, escape responsibly.
Take a bath in nature and immerse yourself in all Bloomington has to offer this spring. We invite you to enjoy all our safe, fun, and accessible attractions with your family, friends, or just your partner. When you're ready to get out of the house and clear your mind, we're here for you.
Love,




P.S.
There are plenty of local Bloomington restaurants, retail shops, and hotels ready to safely serve you. But be prepared to wear masks, call ahead, and be flexible as operating hours and capacity may change frequently.
All travelers should follow protective steps outlined by the CDC. Wear a face mask in public spaces and maintain a distance of at least six feet from others. Read Bloomington's promise to visitors and full COVID-19 response here.