Wednesday, April 19, 2023
5 Things to Do with Mom in Bloomington
Categories: Wine & Culinary
Mother's Day is just a few weeks away, but celebrating the incredible moms in our lives is something we can do any day! Whether you're tinkering with ideas for the holiday or you just want to treat your mom to something special, here are five things you can do with the mother figure in your life while you're in B-Town.
 
Spend an Afternoon at a Local Winery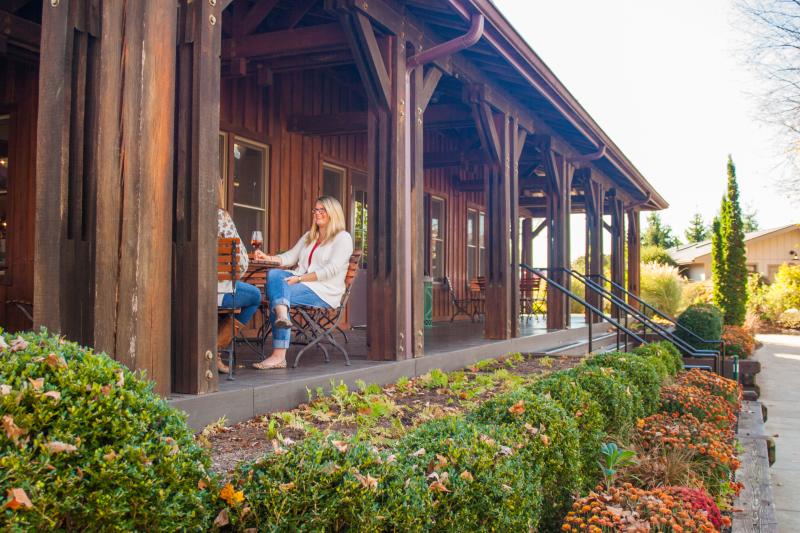 Bloomington is home to two wineries: Oliver Winery and Butler Winery. Oliver is one of the largest wineries in the United States, and it was ranked among Travel + Leisure's Top 25 Wineries to Visit in the Nation in 2017. They offer reserved wine flights, picnic experiences, facility tours, and special events, all of which are fantastic ways to spend some time with mom. Oliver's grounds are just as incredible as their wine selection — no matter the season, the landscaping is immaculate. The winery feels very much like a secret garden hidden away in the forest, making it the perfect place for mom to take a break from everyday life and unwind for a few hours.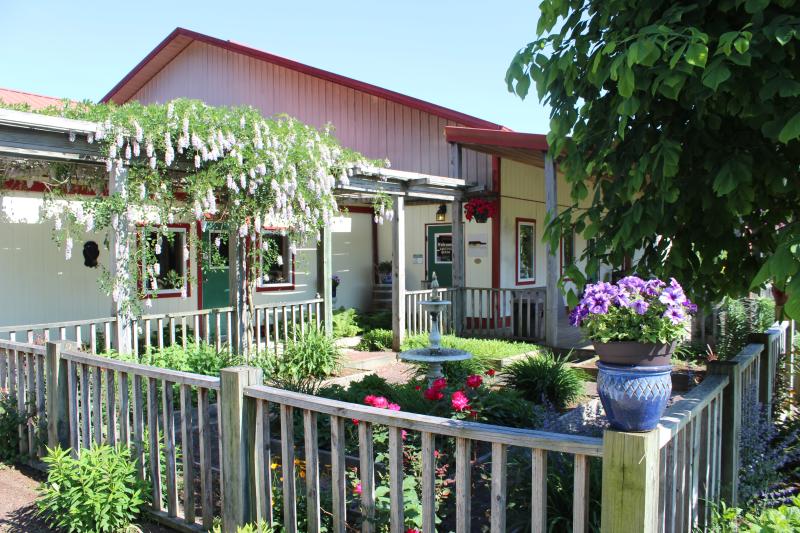 Butler is the fourth oldest winery in Indiana, with two locations in Bloomington. Their vineyard, located just 10 minutes north of downtown, offers wine flights both inside their facility and outdoors on the patio, which overlooks a serene landscape of growing grapes, surrounding forestry, and a picturesque pond. Their downtown tasting room offers wine tastings in their wine garden, a private oasis offering a reprieve from the hustle & bustle of downtown and life in general. If you're planning on spending some time downtown, we recommend Butler's tasting room. If you're looking for a bit more of a getaway, make the short trip to the vineyard.
 
Relax & Detoxify at the Salt Cave
For those who are new to salt caves, the experience is all about halotherapy, or salt therapy. Salt has anti-bacterial, anti-viral, anti-fungal, anti-microbial, and anti-inflammatory benefits. In a salt cave, a fine, dry salt aerosol is dispersed into the cave, which is constructed of pink Himalayan salt walls and beach-like salt pebble flooring. The aerosol is both inhaled & absorbed through the skin — the salt absorbs excess mucus, allergens, and foreign elements, clears blockages in the lungs, bronchi, and alveoli, kills microbes and the spreading of bacteria & viruses, and normalizes the pH of skin, thus inducing reparative and regenerative processes in the body's largest organ. Negative ions in the salt aerosol and the pink Himalayan salt walls & floor are believed to produce biochemical reactions that increase levels of serotonin, helping to alleviate depression, relieve stress, and boost daytime energy.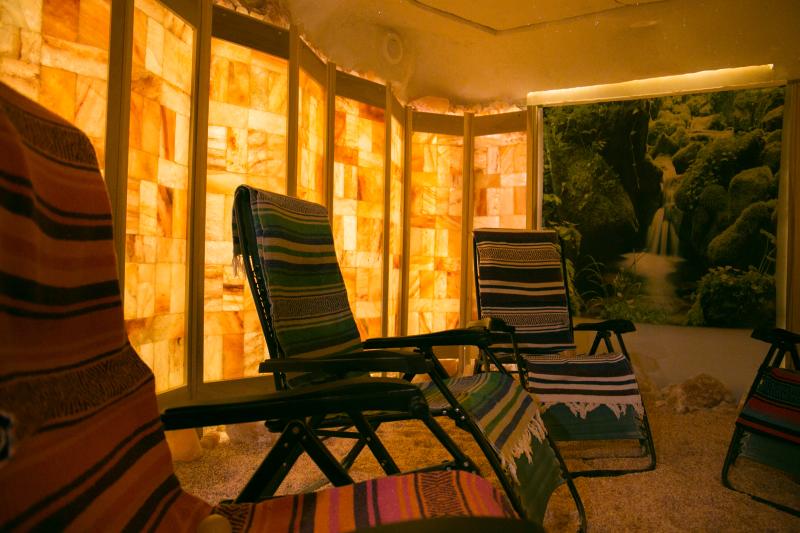 If mom is in need of major relaxation, body detoxification, and energy realignment, a session at the Bloomington Salt Cave would be a transformative treat for her. In addition to the above benefits, the salt cave experience has a meditative quality to it, allowing participants to sink to a deeper level of restorative relaxation that feels quite profound afterward. After laying back in their anti-gravity chairs for 45 minutes, mom will feel incredibly rejuvenated, and you'll have earned some major brownie points for introducing her to the practice!
If you are looking for more relaxing activities, check out our self-care blog.
 
Shop 'til You Drop at Bloomington's Vintage Stores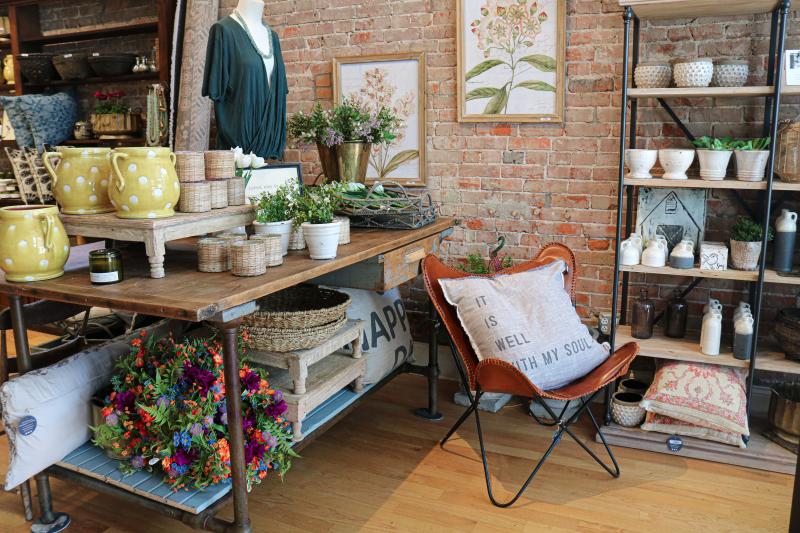 Is mom a shopping enthusiast? Spend an afternoon introducing her to Bloomington's best vintage shopping. With seven vintage stores in downtown alone spanning fashion, furnishings, home decor, and music, mom will be delighted by the hidden treasures she stumbles upon. Cherry Canary Vintage Clothing and Lola + Co. are your go-tos for apparel, accessories, and home accents. If mom is a music enthusiast, take her to Landlocked Music and TD's CDs & LPs. If she's in the market for a furniture refresh, head over to Jeff's Warehouse. For a little bit of everything and a true treasure hunt, the Bloomington Antique Mall's three stories of vintage goodness are an absolute must.
 
Get Active & Enjoy the Scenery of a Nature Hike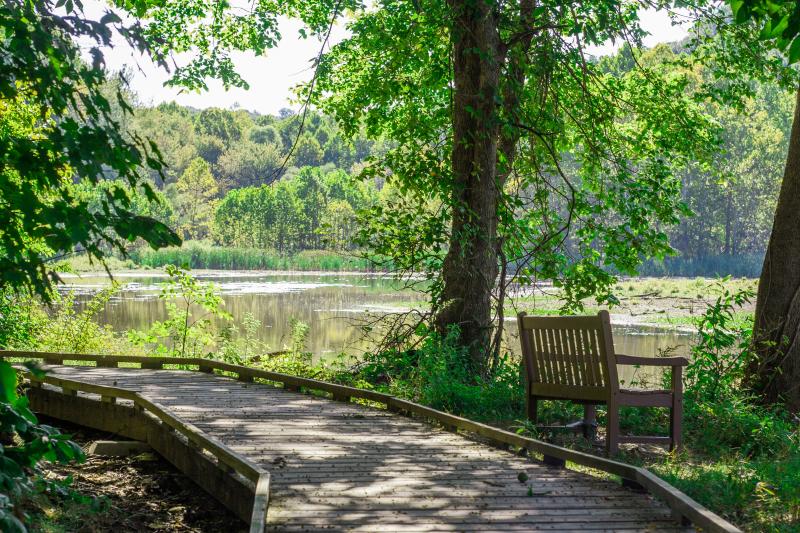 Bloomington is home to an abundance of small and large parks with many trails for hiking. If mom is a nature lover, spend the day exploring some of Southern Indiana's best trails. The Beanblossom Bottoms Nature Preserve boardwalk trail is perfect for bird-watching, frog-hunting, and wetland habitat observation. The Charles C. Deam Wilderness, located within the Hoosier National Forest, offers 37.3 miles of trails for hiking — we recommend stopping by the Hickory Ridge Fire Tower for a view of Bloomington's natural beauty like no other. For a selection of shorter hikes close to central B-Town, head to the Griffy Lake Nature Preserve. 
If you're looking for Bloomington's most unique hikes, you can find them here.
 
Admire Various Creations on an Art Gallery Crawl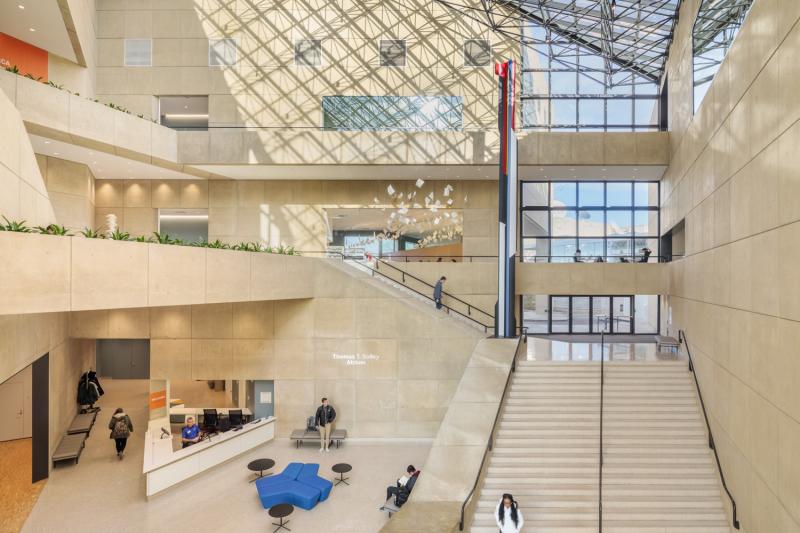 Bloomington boasts ten independent art galleries, three art galleries within local downtown businesses, and one art museum. If your mom is an art aficionado, accompanying her on an art gallery crawl would be a memorable experience for her. All but one of the galleries are scattered around downtown — on a nice day, lace up your walking shoes and traverse the city sidewalks as you pop in & out of each gallery. Begin or end your tour by visiting the Eskenazi Museum of Art and the Grunwald Gallery of Art, both located on Indiana University's campus.
Looking for more to do with mom this spring? Check out these trip ideas: