Wednesday, April 12, 2023
A SELF-CARE RETREAT IN BLOOMINGTON
In Bloomington, there's no shortage of calming and beautiful spaces to help you unplug and rejuvenate your mind and body. Whether you're into yoga, salt caves, meditation, or an essential oils workshop, we have it all to help you take care of yourself.
Halotherapy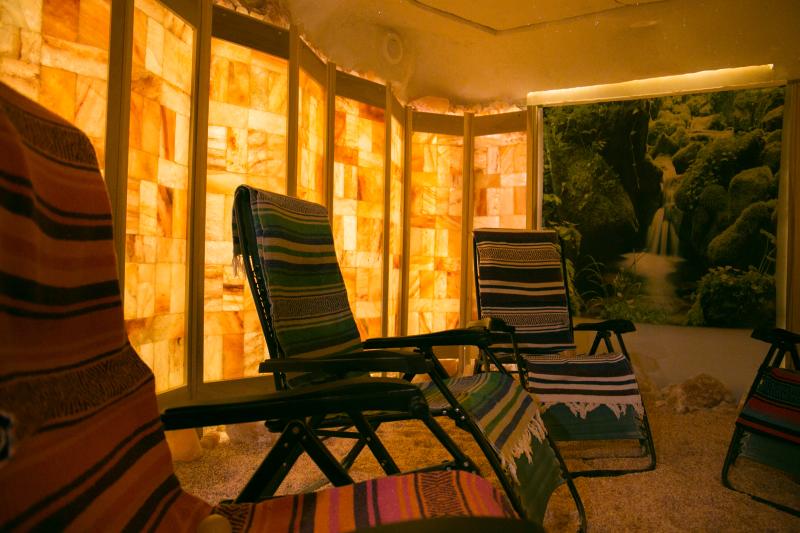 Visit the only salt air micro-climate in Bloomington, Indiana. The Bloomington Salt Cave says halotherapy expands the airways for increased oxygen flow and capacity to enhance athletic and musical performance and endurance. 45-minute sessions are available and limited to 6 participants. The cave is equipped with comfortable lounge chairs and blankets.
Floating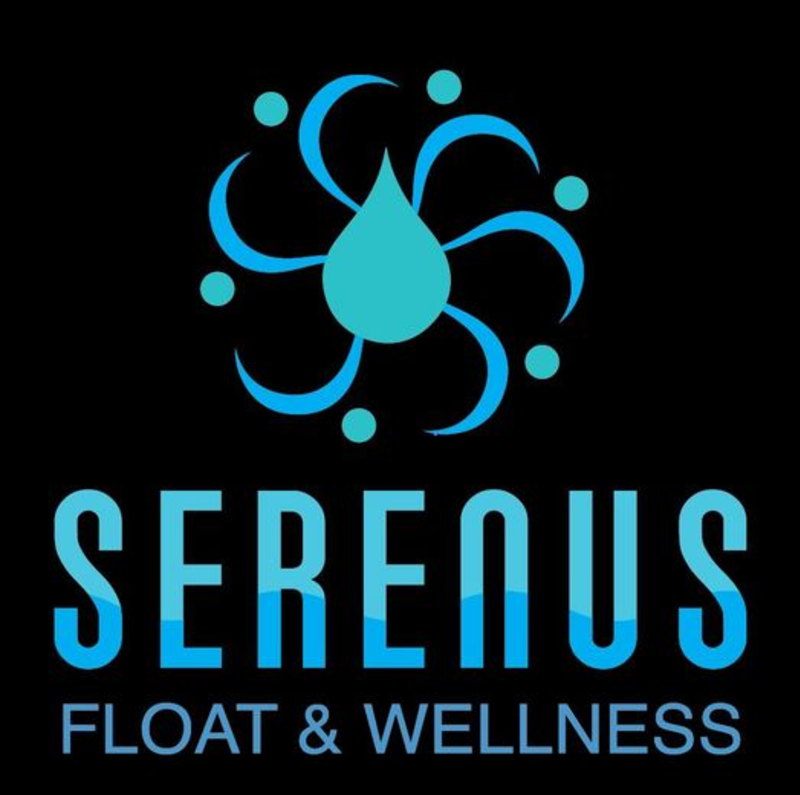 Have you ever wondered what it's like to be completely weightless? Floating can relieve stress and muscle tension and help you zen out in general. Serenus Float & Wellness tanks hold 160 gallons of water diluted with 800 lbs of Epsom salts, which provide absolute weightlessness. After your float, you can try out an infrared sauna too. Sweat out stress and toxins in a few minutes.
Explore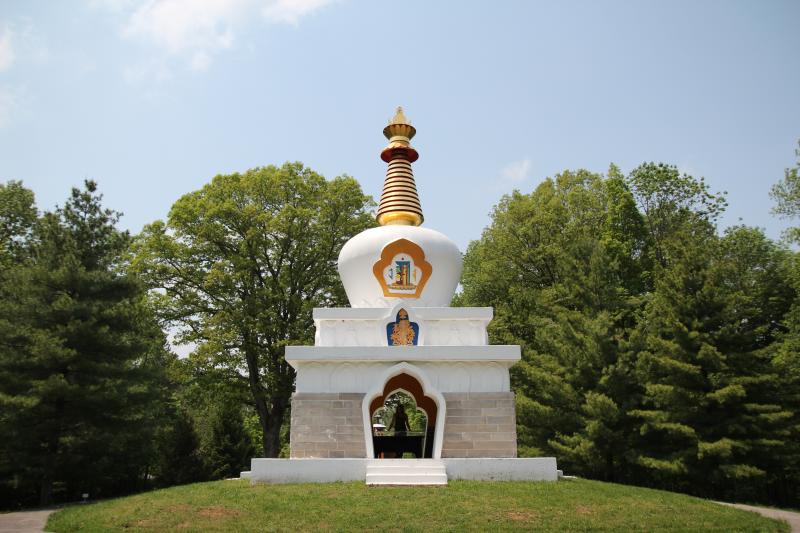 The Tibetan Mongolian Buddhist Cultural Center is a must-see no matter the reason for your visit. It is one of the most peaceful and beautiful spaces in town and one of the most unique in the United States. The cultural center has the only authentic Tibetan Chortens in the Western hemisphere along with intricate sand mandalas and butter sculptures. It is a beautiful place to experience peace and quiet without traveling far. For a more immersive experience, check out their guided meditations. 
Herbs, Essential Oils, & Crystals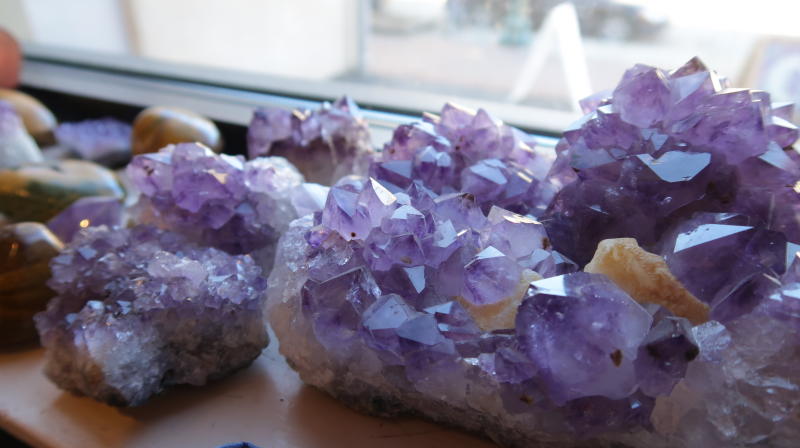 Indiana Herbal Center is your one-stop-shop for custom organic tinctures and tea blends. Set up an appointment with registered herbalist (AHG) Katherine to create your very own. She also hosts workshops throughout the year if you're interested in learning more about the benefits of herbs and how to create your own blends. Moon Stones is the place to find exotic rocks, crystals, and funky jewelry in Bloomington.
RELATED CONTENT: Girls Trip in Bloomington
Sustenance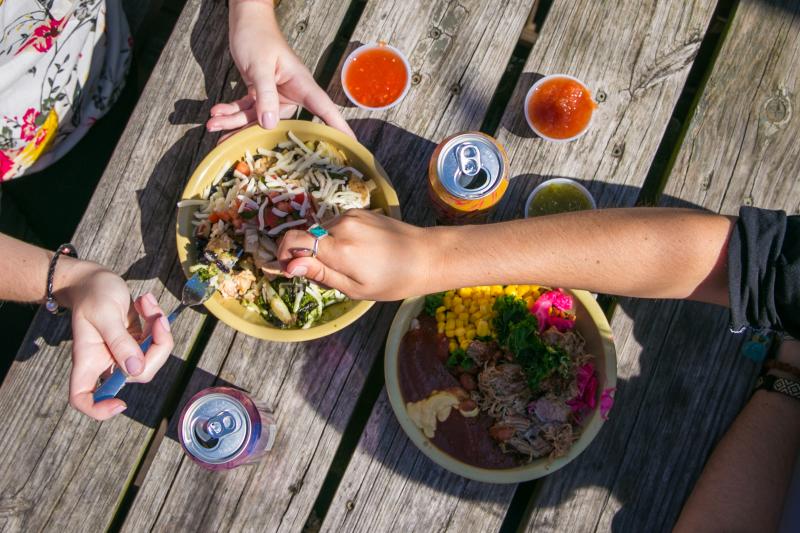 College towns are synonymous with greasy spoons and pizza joints, but Bloomington has some deliciously healthy vegetarian/vegan restaurants too. When you need to refuel, the options are endless. Stop by The Owlery for some of the best vegetarian and vegan comfort food in town, While Soma Coffeehouse & Juice Bar offers fresh smoothies and refreshing juices and inBloom Juicery is a great grab and go spot with delicious acai bowls and juice blends.
Nature Therapy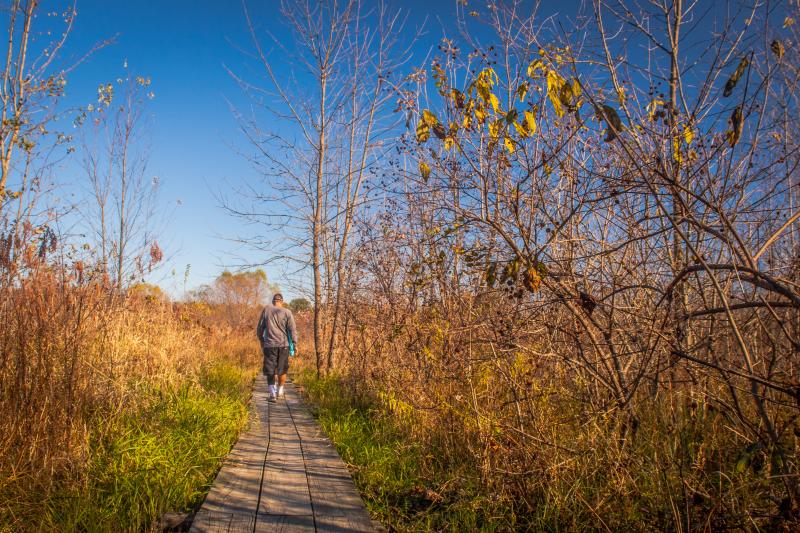 You don't have to go far in Bloomington to unplug and experience the great outdoors. From flat beginner trails to moderately hilly terrain, there are miles of trails to hike and explore. Take a drive to Beanblossom Bottoms Nature Preserve and experience a native wetland or stay close to town for a quick trail run through the Griffy Lake Nature Preserve. 
Yoga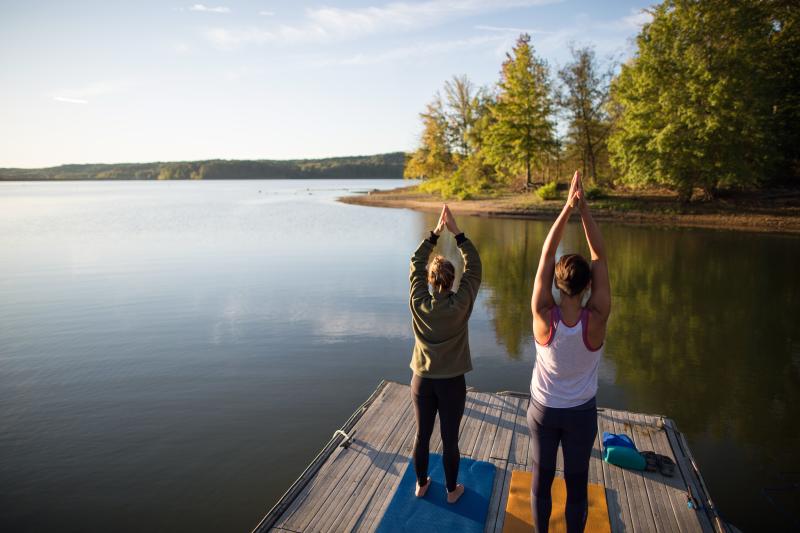 Maintaining your workout schedule is becoming more and more important to travelers. Or maybe you just like doing yoga to decompress from the day. All of the studios in Bloomington are different offerings, including hot yoga, yin yoga, barre, guided meditation, and even hip-hop yoga. Some also offer special workshops around town.