Where to Shop Dorm Decor in Bloomington
Categories: Indiana University, Shopping, The IU Student Perspective
One of the most exciting aspects of becoming a college student is decorating your dorm room. We have to admit: Target is a great one-stop-shop for most dorm decor and furnishing items, but why not really lean into the culture of Bloomington by decorating your new digs with items from local stores around town? Skip Bed, Bath & Beyond and opt for our favorite local stores below — you'll have so many unique pieces in your room, you'll become everyone's go-to for dorm decorating and design. 
 
Bloomington Antique Mall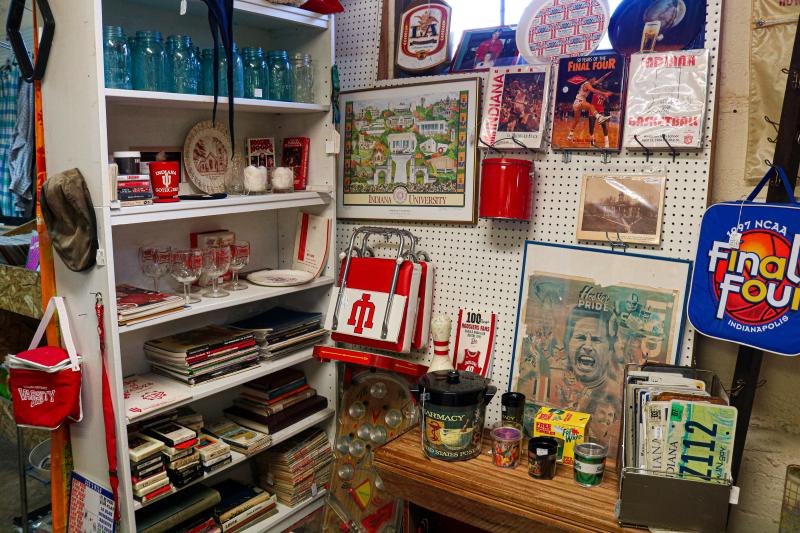 If you're a passionate vintage shopper at-heart, you'll fall in love with the Bloomington Antique Mall the moment you set foot inside the three-story building. They have pretty much everything you could ever think of — vintage signs, clothing, dishes, furniture, wall art, books, artificial plants, jewelry, and much more. Each of the three floors are jam-packed with items, and each display is very thoughtfully put together. Grab your parents or some friends and spend a few hours perusing the antique mall to see what kind of unique treasures you can find for your room.
 
Gather :handmade shoppe & co.:
Gather is a trendy handmade goods store on The Square, and they have a variety of eclectic, unique items to decorate your dorm with. Pick up an assortment of stickers to put on your mini-fridge or laptop, some plants to scatter around your room for good energy and a new hobby, a few decorative pillows to throw on your bed or in a chair, a bunch of locally-made wall art to hang, some pins to personalize your backpack, a few staple dishes for your small kitchen area, an LGBTQ+ Pride flag to show your support, and a few candles to keep your place smelling fresh.
 
Global Gifts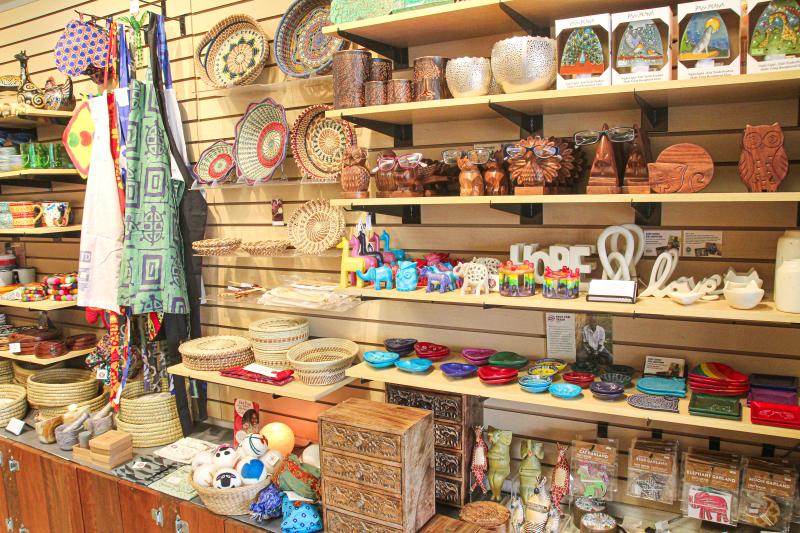 If you enjoy supporting fair trade businesses that in turn support disadvantaged artisans and farmers from around the world, head over to Global Gifts. The shop's mission is to create sustainable economic opportunities and safe & equitable working conditions for workers near and far. You'll find vases and figurines to accessorize your room with, coffee mugs to enjoy your K-Cup coffee in, throw blankets for your bed, baskets for storing hats & gloves, and more.
 
Goods for Cooks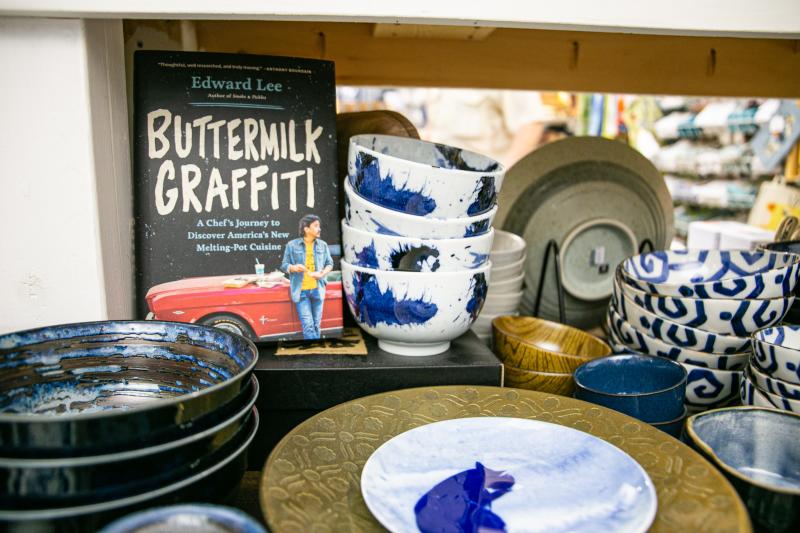 Looking for cute/cool dishes to stock in your kitchen-area? Goods for Cooks is a great place to find some. The local store has tons of different dishes, kitchen towels, cookbooks, and even a robust selection of gourmet food items. Grab a few of your favorite cups, bowls, plates, and towels, and expect your friends to ask where you found such unique kitchen accessories!
 
Habitat for Humanity ReStore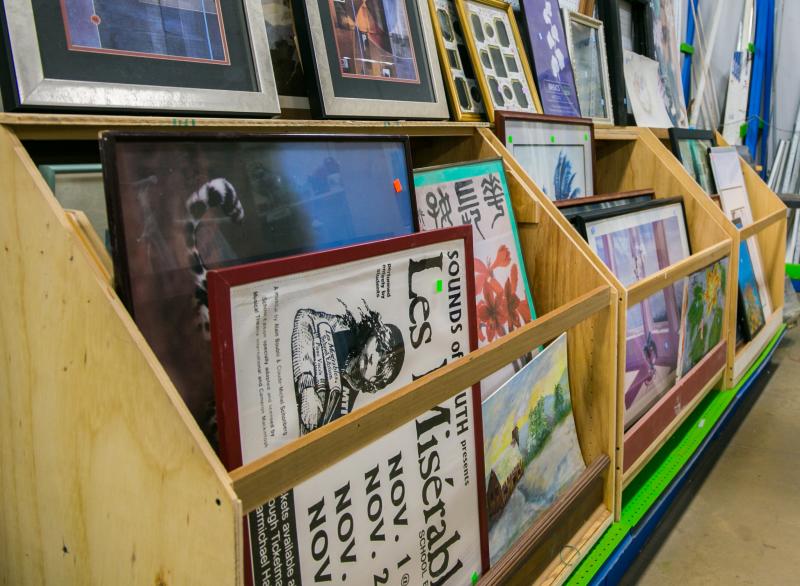 If you're on the hunt for a bargain mini-fridge and small furniture items for your dorm room, the Habitat for Humanity ReStore is the place to go. They sell gently-used furniture and appliances of all kinds at unbeatable prices, as well as odds and ends like wall art & lamps. In addition to finding incredible bargain items at the ReStore, you're also supporting the environment by preventing usable items from being put in landfills. The ReStore's inventory is constantly changing, so pop in frequently to see what treasures you're able to find.
 
The Indiana Shop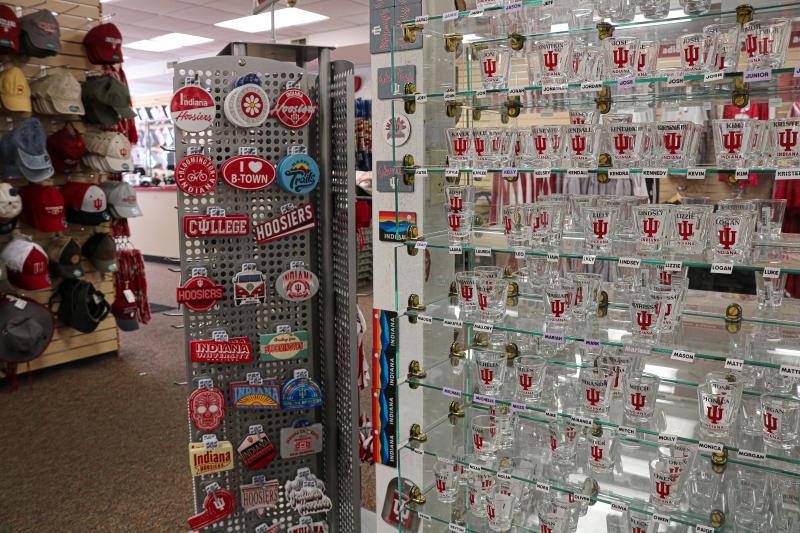 The Indiana Shop is a great place to find IU-themed items. They carry a large selection of kitchenware, flags & banners, magnets & stickers, picture frames, and wall art. The ever-popular Pubs of Bloomington and Pubs Too posters are available at the shop, as well as the NCAA Championships basketball banner — a few great Bloomington/IU items to hang in your dorm, and in your house or apartment as an upperclassmen, too!
 
Lola + Company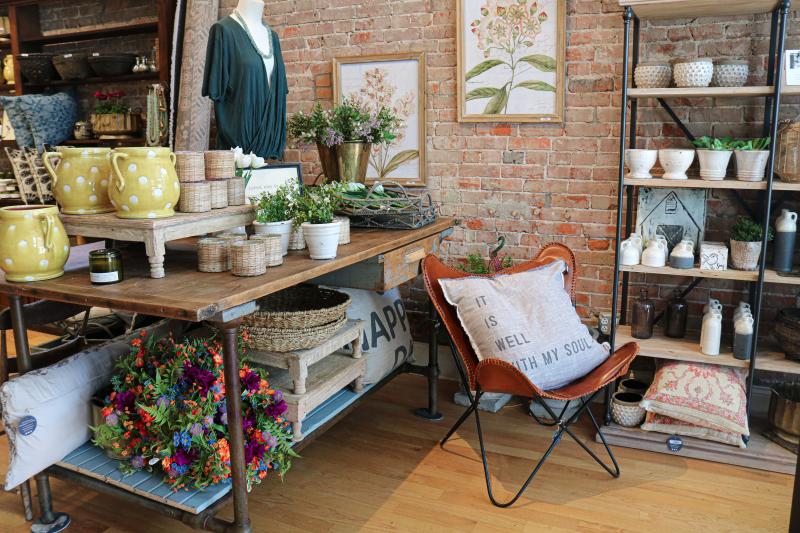 If you love a rustic, farmhouse-chic vibe, Lola + Co. is a must for you. The downtown store carries a beautiful assortment of home goods items — pick up a few throw pillows to scatter around your dorm, a cute lamp for your desk, some crocheted potholders for removing hot dishes from your microwave, a collection of framed plant prints for your walls, a few darling mugs to enjoy coffee or tea (or ramen, let's be honest) from, some throw blankets to drape across your bed and desk chair, a few candles for good smells & warm ambiance, and a variety of faux potted plants to simulate gorgeous live greenery in your room (a fantastic option for those lacking a green thumb!).
 
oak.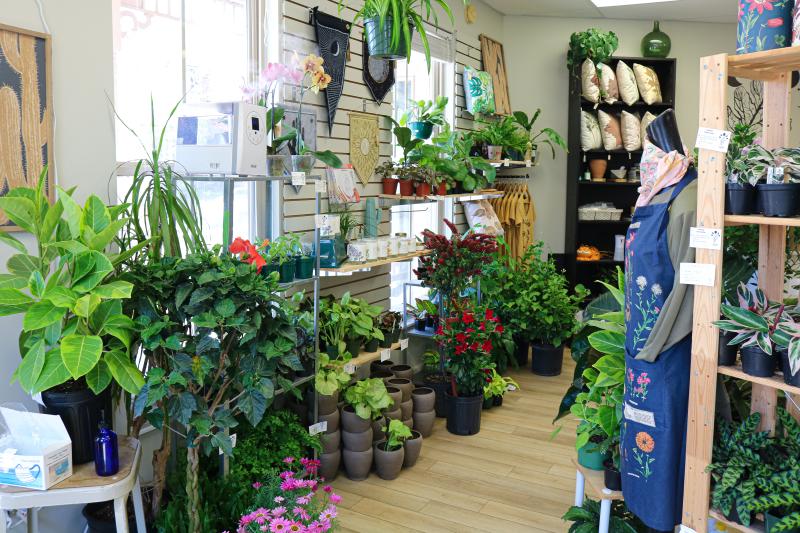 Calling all plant people: oak. is going to be your new favorite place. oak is now at their new location on 6th street and carries a huge variety of plants big and small, as well as pots, stickers, hanging planters, potting mix & seeds, throw pillows, wall art, and more. You can create your own personal greenhouse inside your dorm room with the cute, quirky, and cool selections at oak.
 
Urban Outfitters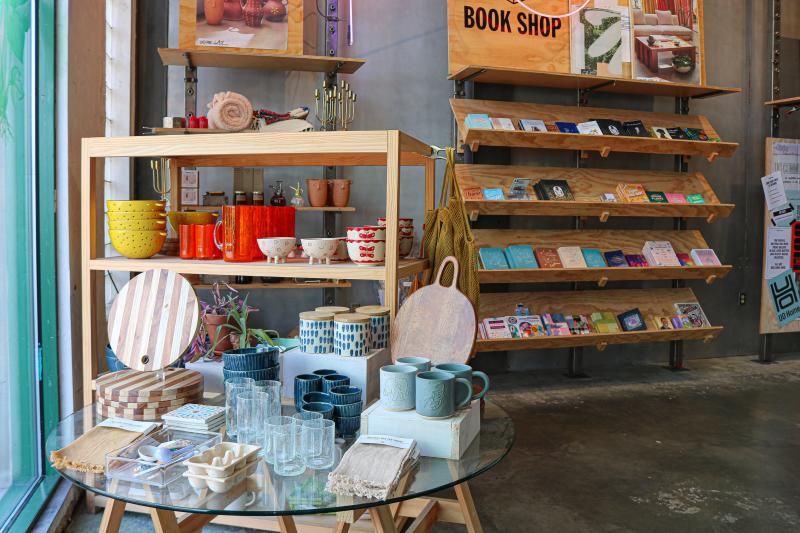 We're breaking our promise of local Bloomington stores a bit here, but there's an Urban Outfitters less than a block from Sample Gates on Kirkwood, and they have a great selection of trendy home items. Grab a set of sheets and a bedspread, a lamp for your nightstand, floor pillows to lounge on, a Hydro Flask to stay hydrated day & night, a laptop tray to comfortably work or watch Netflix while in bed, a set of decorative vines and string lights to hang from your walls & ceiling, and an assortment of vases, figurines, planters, and prints to further customize your space.


Looking for more on new student life in B-Town? Check out the following: