Bloomington's Best Bakeries
Categories: Wine & Culinary
When it comes to freshly baked sweets & savory treats, Bloomington's bakeries deliver at another level. From vegan donuts to completely customizable cookies, every sweets shop in town offers their own spin on baked goods. Forget a bar crawl — use this round-up to do a bakery crawl instead!
 
Baked! of Bloomington
Baked! is a late-night favorite in B-Town. Born out of the need to satiate sweets cravings at any hour of the day (or night), Baked! offers customizable cookies delivered right to your door. Choose your dough, mix-ins, and after-bakes for the ultimate cookie creation. 
 
Blu Boy Chocolate Cafe & Cakery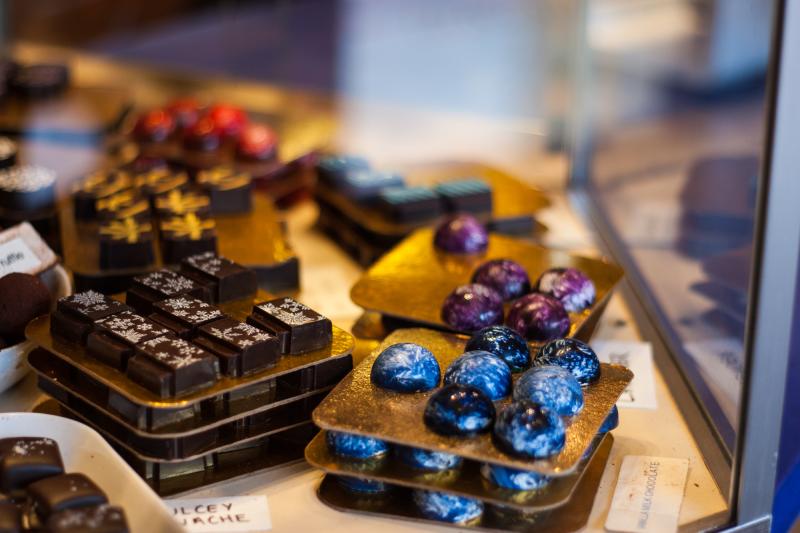 Blu Boy Chocolate Cafe & Cakery is Bloomington's resident hand-crafted chocolatier. While they specialize in a variety of truffles and hand-painted chocolates, they also offer cakes, brownies, cookies, French macarons, pie, and more.
 
Cresent Donut
Cresent Donut is a beloved Bloomington institution. Founded in 1961, the shop offers a variety of classic & gourmet donuts for the community to enjoy as early as 6:00 am on any day of the week.
 
Crumble Coffee & Bakery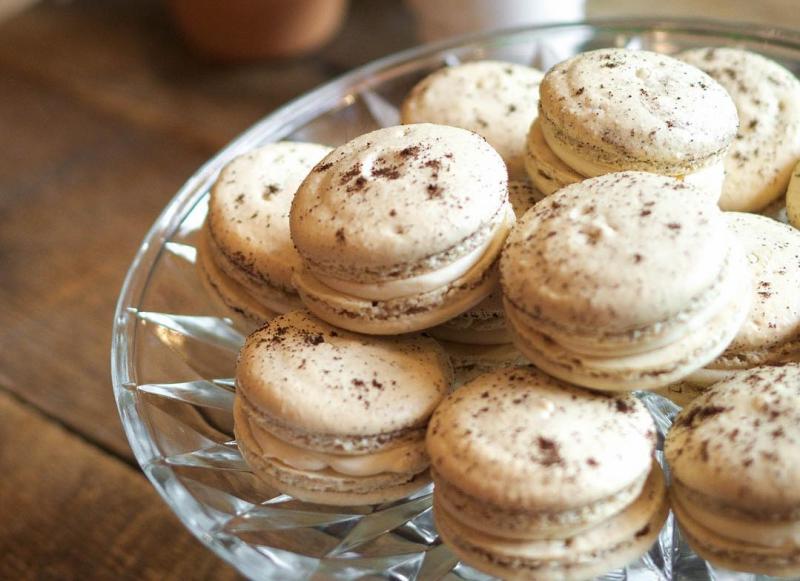 Photo by Crumble Coffee & Bakery
Crumble Coffee & Bakery offers a large menu of pastries & baked goods at their two Bloomington locations. While they offer the usual traditional treats, we recommend you stop in for a signature Crumble Bar (a fruit-infused cookie bar) or a Savory Galette (a French pastry with a savory filling).
 
Crumbl Cookies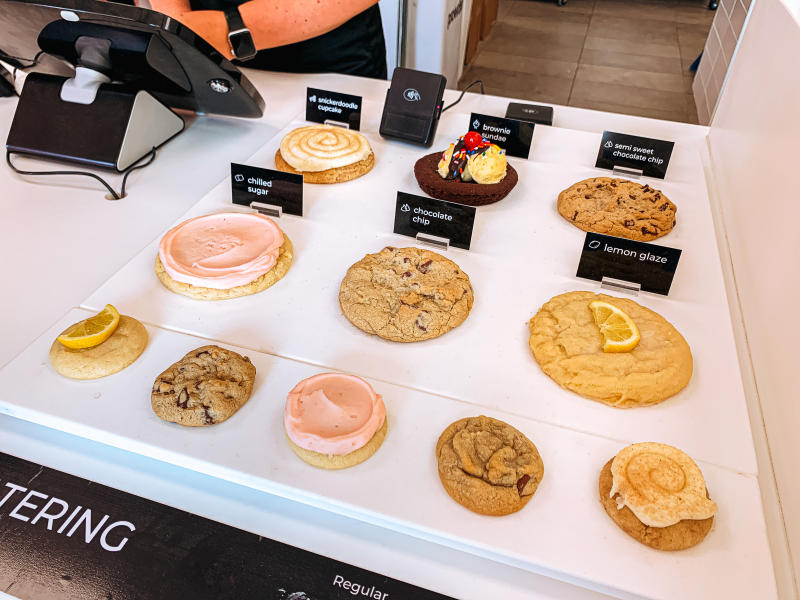 Crumbl Cookies may be a national chain, but their cookies are well-worth the hype. Striving to bring the world's best cookie to confection lovers, Crumbl offers a rotating weekly menu of incredible cookies inspired by popular flavors, foods, and desserts of all kinds. Their open-concept kitchen is a treat as well — watch the bakery's team scratch-make all varieties of the dessert as you wait for your order to be hand-iced and packaged.
 
Feast Market & Cellar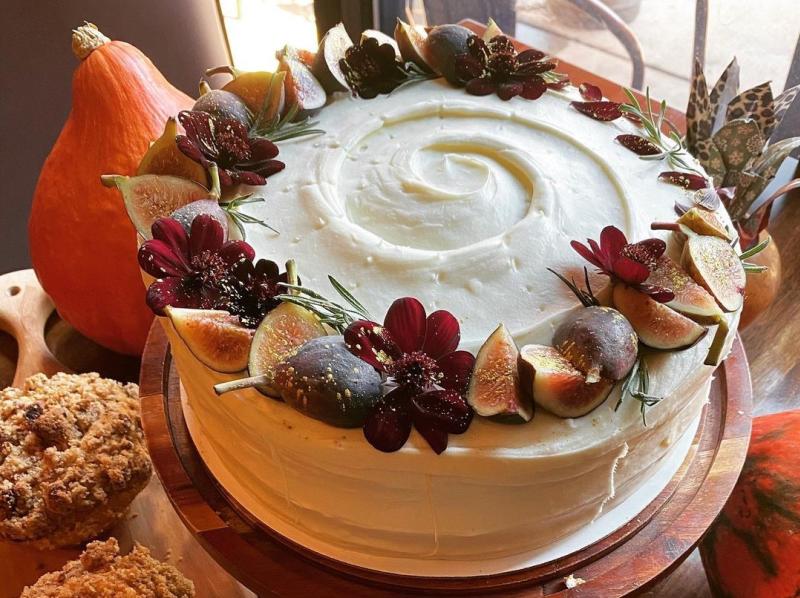 Photo by Feast Market & Cellar
Feast Market & Cellar offers a variety of stunningly whimsical craft desserts. Selections include muffins, cupcakes, tarts, mini-cheesecakes, cookies, macarons, pies, cakes, and dessert trays. While all of their offerings are both beautiful & delicious, their cakes are where they really shine. The style in which they're decorated is a true treat for the eye — they're so beautiful, you almost don't want to cut into them! 
 
The Owlery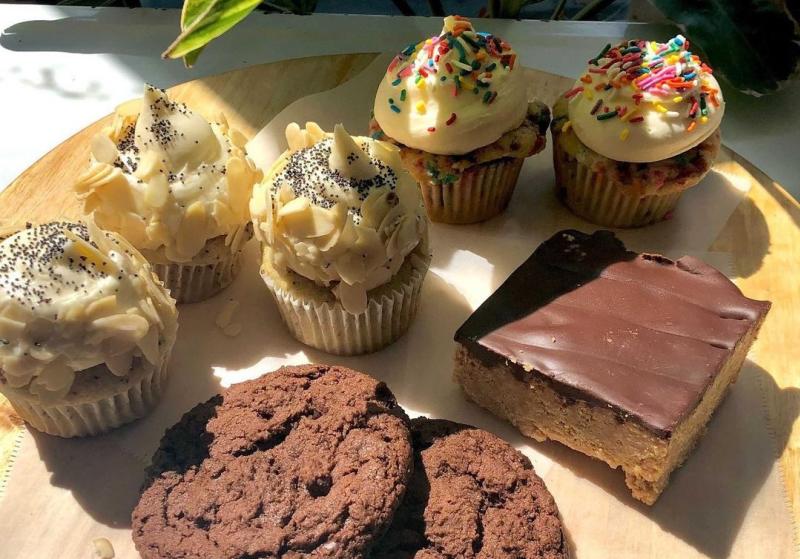 The Owlery is a local-favorite for plant-based comfort food. Their entire baked goods selection is vegan-friendly, and it includes a rotating variety of cookies, cupcakes, pies, muffins, and scones. All of their desserts are so Instagrammable, you won't be able to resist capturing a shot for your feed before you dig in.
 
Rainbow Bakery
Rainbow Bakery is another vegan bakery here in B-Town — they were Bloomington's very first vegan bakery, as a matter of fact. Known for their vibrant atmosphere and incredible baked goods, Rainbow offers it all: donuts, cupcakes, muffins, cookies, brownies, granola, breakfast sandwiches, hand pies, and scones. You want it, you got it.
 
Square Donuts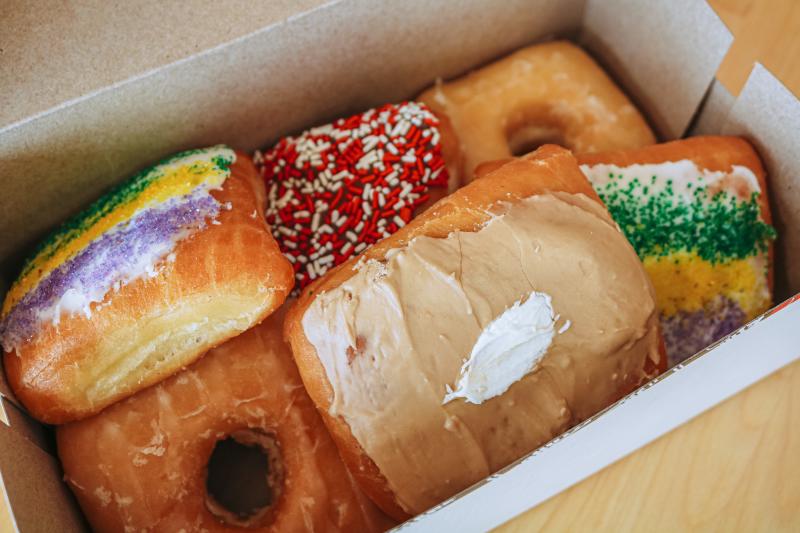 Square Donuts is another beloved donut shop with three locations across town. Operating for over 40 years, Square Donuts is known for — you guessed it — their square-shaped donuts. They offer a variety of fresh, fluffy donuts, baking by the motto "Never Cut Corners!"
Sugar and Spice

Photo provided by the Indiana Memorial Union
Sugar and Spice - located inside of the Indiana Memorial Union on campus - makes cookies, pastries, and other sweets daily on site. Not only do they have treats, but they also have hot and cold coffee available. Stop by Sugar and Spice to grab a sweet and see the beautiful Indiana Memorial Union.
Two Sticks Bakery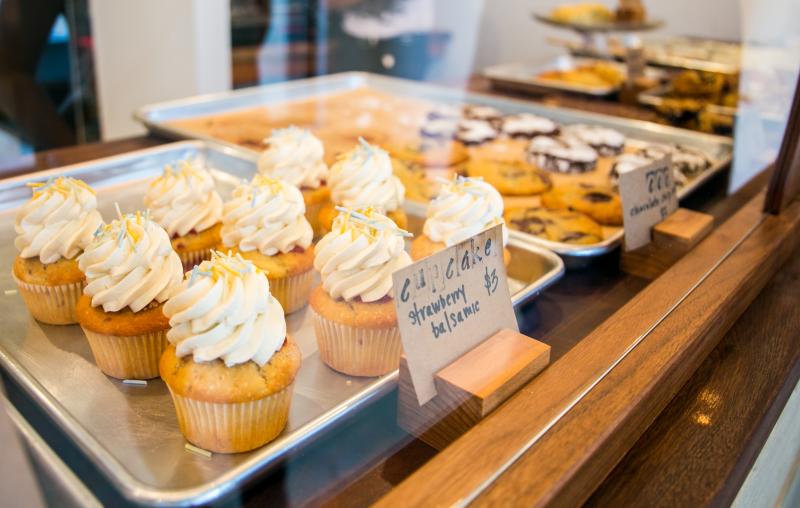 Two Sticks Bakery is a woman-owned, from-scratch bakery that bakes their goods fresh each day. They offer three categories of baked goods: morning pastries (turnovers, danishes, cinnamon rolls), savory pastries (hand pies, focaccia, scones), and sweet treats (cookies, bars, cakes). Two Sticks is known for selling out very quickly, so arrive early for the best selection!
 

Looking for more of Bloomington's best food? Check out these blogs: