Bloomington's Best Healthy Eateries
Categories: Wine & Culinary
Living a healthy lifestyle and traveling aren't always the easiest to do simultaneously, but Bloomington visitors will be happy to know there are several local eateries that serve nutritious and delicious food. Next time you're in town, try a few — or all, if you're up to the challenge — of these health-focused eateries.
 
Bedrak Cafe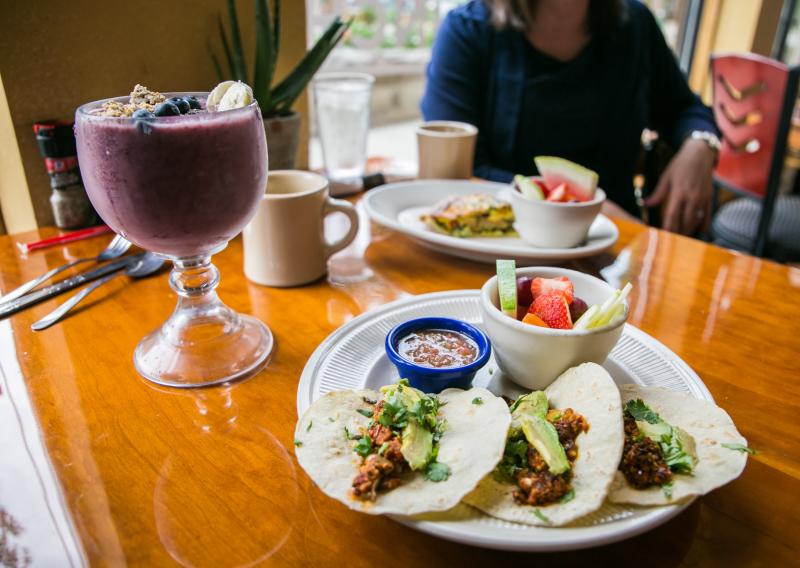 Bedrak Cafe is a brunchette and juicery with a focus on preparing fresh dishes made with local ingredients. Their modern American plates are made from scratch using original recipes, a variety of which are vegetarian, vegan, and/or gluten-free. Bedrak also prides themselves on being an allergy-friendly establishment — if you have any food allergies or sensitivities, their chefs are more than happy to customize any dish for you. Items on the menu include Avocado Toast, Breakfast Tacos, Salmon & Broccoli Omelet, Grilled Shrimp & Walnut Salad, Green Super Smoothie Bowl, and much more.
 
Feta Kitchen + Cafe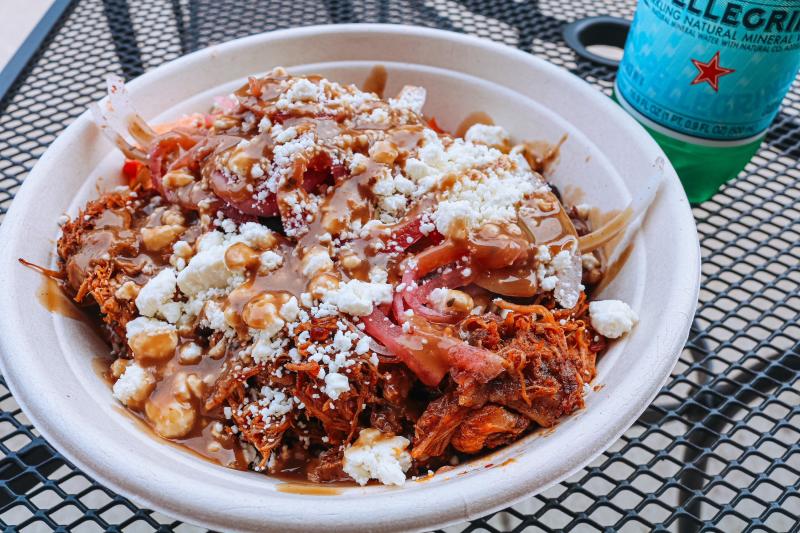 Feta serves fresh Mediterranean bowls and flatbreads, as well as wholefoods breakfast items including smoothies, Greek yogurt bowls, and Paleo bars. Similar to Chipotle, they follow a build-your-meal concept, allowing patrons to choose their base, proteins, dips & spreads, toppings, and dressings. Like Bedrak, Feta is an allergy-friendly establishment with vegan- and gluten-free offerings — and they're peanut-free. All of their dressings, sauces, dips, and marinades are made in-house, and the eatery uses locally-harvested produce and all-natural meats in everything they prepare. 
 
Hive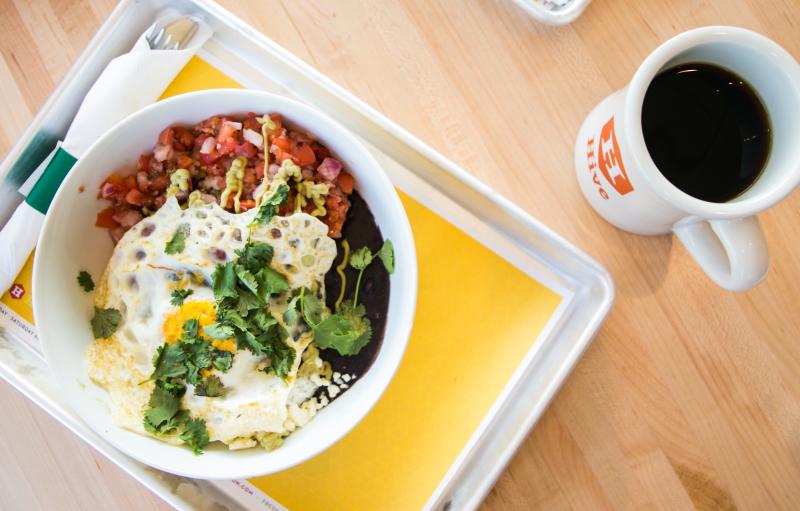 Hive is a local-favorite for lunch, dinner, and weekend brunch due to their unique menu of fresh food, served in a fast-casual environment. While they do offer some not-as-health-conscious meals, a great deal of their menu does focus on healthful offerings. All ingredients are sustainably-sourced, locally whenever possible, and many dishes can be made vegetarian, vegan, and/or gluten-free upon request. Menu offerings include a Cuban Breakfast Bowl, Egg-n-Muffin Sandwich, Avocado Toast, Black Bean Soup, Vegetarian Reuben Sandwich, and more.
 
inBloom Juicery
inBloom Juicery is a superfood smoothie bowl and pressed juice joint that strives to provide the tastiest, healthiest menu possible at an affordable price. Founded by an IU alumnus, inBloom serves five varieties of smoothie bowls and nearly 15 fresh-pressed juices. The PB Acai Smoothie Bowl is a fan-favorite, although every bowl is delicious and equally stunning for an Instagram photo. The three categories of juices — greens, citrus & fruits, and roots — aim to provide an abundance of nutrients within all areas of the diet without compromising flavor. All offerings at inBloom are vegan-friendly and gluten-free.
 
The Inkwell Bakery & Cafe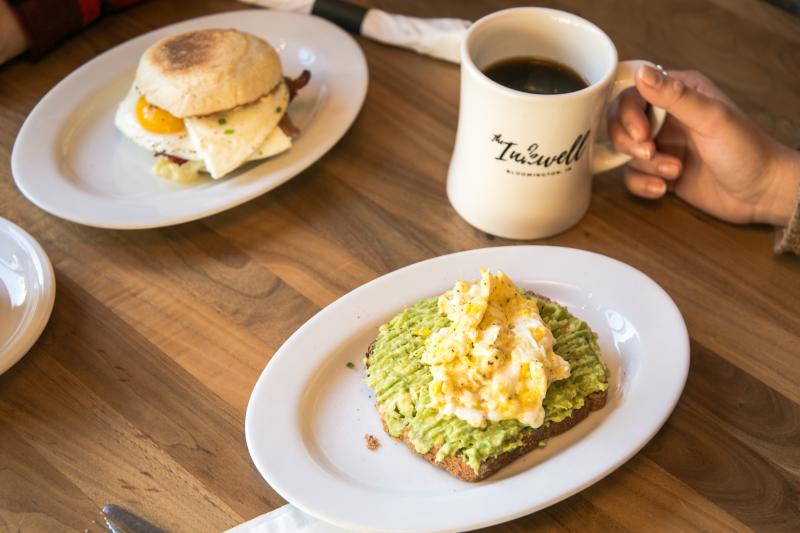 The Inkwell is known for their healthful wholefoods dishes, scratch-made baked goods, delicious coffee, and cozy ambiance. They serve a variety of breakfast and lunch options, some of which are vegetarian- and vegan-friendly. Breakfast items include a Broken Yolk Sandwich, Loaded Avocado Toast, and Granola Parfait, and lunch items include a Turkey Club Sandwich, Veggie Sandwich, and Greek Salad.
 
NOURISH Bar
NOURISH Bar is a wholefoods restaurant that serves meals made with sustainably-sourced, organic ingredients, aiming to provide its patrons with an experience that leaves them feeling nourished. Their menu features a selection of vegan plates, and most that do not come vegan-friendly can be customized to be so. Some selections are also gluten- and nut-free. Offerings include Lobster Spring Rolls, Miso Ramen, Tofu Steamed Buns, Ahi Poke, Grains & Butternut Salad, Chicken Skewers, and much more.
 
Rush Bowls
Rush Bowls is another smoothie bowl shop, but their menu is quite different from inBloom's. Offering both traditional smoothies and smoothie bowls, the menu is divided into the following three categories: destination, endurance, and wellness. Destination bowls & smoothies are created with flavor combinations that will transport you to another place. Endurance bowls & smoothies are meant to give you a boost of energy — many of them include protein, which makes for a great pre- or post-workout meal. Lastly, wellness smoothies & bowls aim to be nutrient-dense. All menu items are made with wholefoods ingredients, are vegan-friendly, and can be customized to be gluten-free.
 
Soul Juice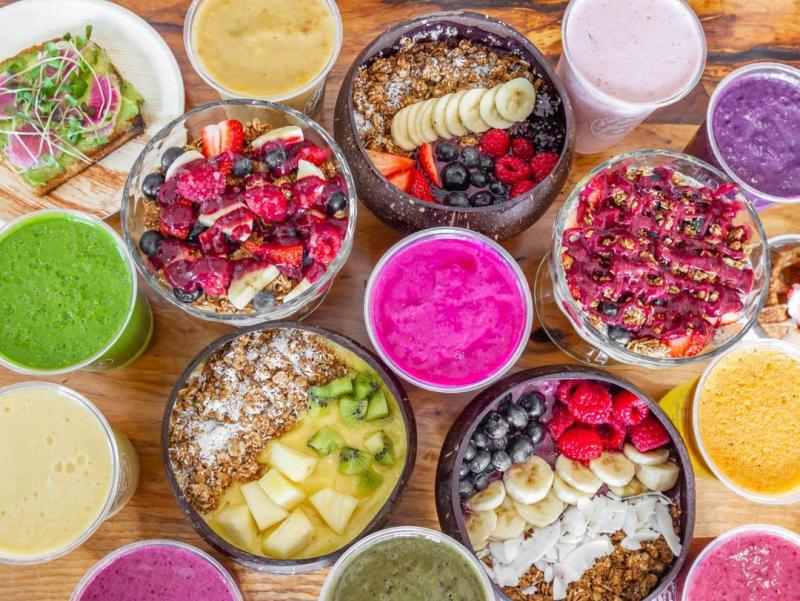 Photo by Soul Juice
Soul Juice, B-Town's third smoothie & juice shop, strives to bring the fresh taste and healthy, gentle way of living in the Caribbean to our Midwestern town. Everything is made with organic ingredients and is vegan-friendly — much of the menu is also gluten-free, and many items can be customized to be nut-free as well. Unlike inBloom and Rush, Soul Juice also serves a variety of other health-centric plates including vegan waffles, chia pudding, kamut cereal, gourmet toasts, and coconut yogurt parfaits. Menu items include a Triple Berry Acai Smoothie Bowl, Island Vibe Chia Pudding, So Berry Good Parfait, Watermelon Radish Avocado Toast, Blueberry Waffles, Peanut Butter Cup Smoothie, and much, much more.
 
Sunny Poke Tea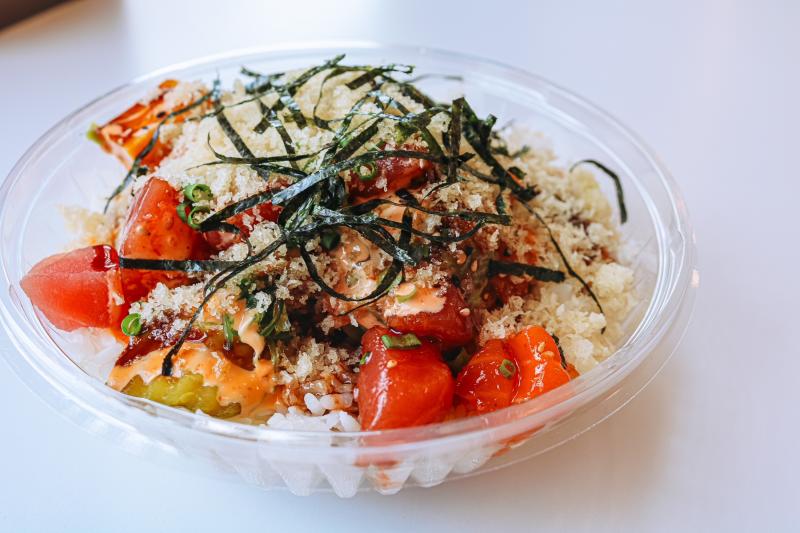 Sunny Poke Tea is Bloomington's only dedicated poke shop, specializing in fresh, nutritious poke bowls. Like Feta Kitchen + Cafe, they follow a build-your-meal model, allowing patrons to choose their base, protein, mix-ins, sauces, and toppings. Bowls can be made vegan-friendly, gluten-free, and nut-free. There are many combinations possible depending on your preference, but a sample bowl could include brown rice, poke tuna, cucumber, seaweed salad, masago, spicy mayo, scallions, and sesame seeds.
 
The Owlery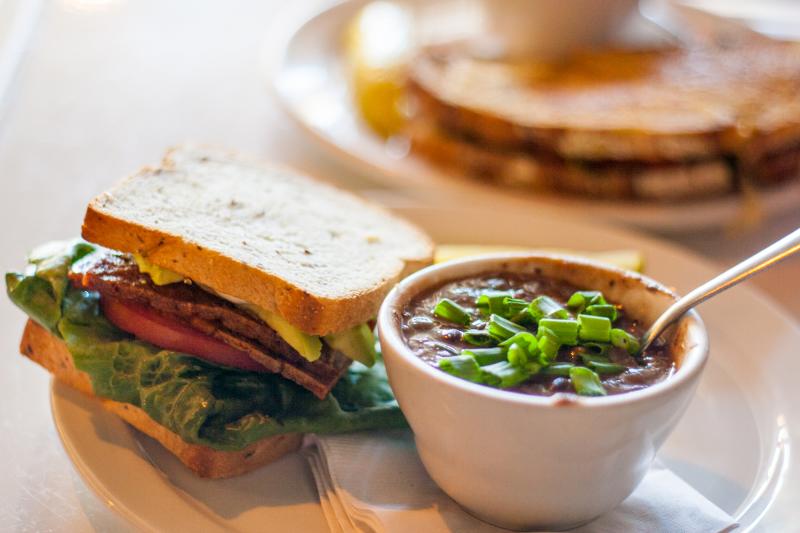 The Owlery is B-Town's sole all-vegetarian restaurant, serving a variety of comfort food plates for lunch, dinner, and Sunday brunch. While they focus on being vegetarian-friendly, much of their menu is also vegan-friendly, including all of their bakery items, and some of their menu is gluten-free. Selections include Poutine, Jerk Tofu Tacos, Peanut Tempeh Wrap, Pierogies, Sesame Miso Bowl, Vegan Benedict, and much more.

Looking for more of Bloomington's best food? Check out these blogs: