Family-Friendly Restaurants in Bloomington
Categories: Family Fun, Wine & Culinary
Eating out with little ones can be stressful, especially on vacation when you want to try a local restaurant but don't know if it's kid-friendly.  You go into a place because they have mac-n-cheese on the menu, only to discover it's made with goat cheese and roasted peppers.  That sounds tasty to adults but horrifying to most children.  Or maybe you think the cute little café would be a quick and easy place to grab lunch, but once inside you realize that it's a hipster hangout filled with patrons who frown upon loud and rambunctious kiddos.  Oops!  Don't fear: there are plenty of great local eateries in Bloomington that will happily accommodate kids' picky appetites and less-than-perfect table manners.  Here are a few options:
.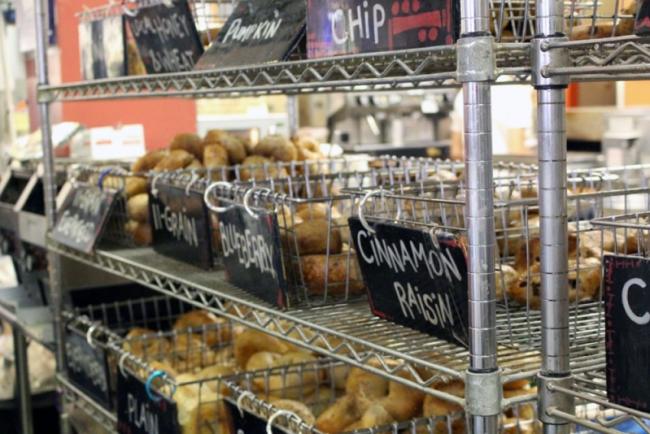 Bloomington Bagel Company
Obviously they have delicious bagels, which are great for breakfast, but they also have a variety of sandwiches, salads and side items so it's a great place for lunch too.  It's quick and tasty, and you can go as plain as your picky eater wants (plain bagel with a plain schmear, thank you).  End the meal with a big cookie and everybody's happy.
Bub's Burgers and Ice Cream
Bub's is home to "the big ugly", a one-pound burger challenge that is definitely for grown-ups (though some kids have completed it, amazingly enough).  But it's also very kid-friendly with options like mini burgers, corn dogs, grilled cheese and even PB & J sandwiches.  They also feature an ice cream parlor, and each kid gets a goodie bag with some pre-meal snacks and card games for the table.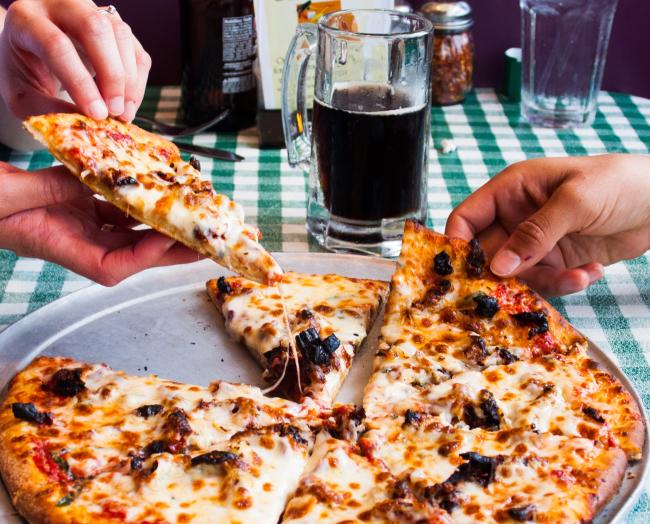 Bucceto's Smiling Teeth
This is a college town, so of course, there are great pizza joints aplenty.  Bucceto's offers up some quality pie, with a variety of traditional and gourmet options.  They also have plenty of pasta options and a kid's menu with very reasonable prices.  Both restaurants are light, open and cheery, perfect for little ones to enjoy.
My Thai Cafe
Most kids probably aren't too interested in trying Thai food, but this is Bloomington: there are too many great international restaurants to not list at least one for kids!  So yeah, you can do the simple thing and get plain rice and maybe a chicken satay, but it's worth a shot to expose the kiddos to some new flavors like Pad Thai (it's just noodles after all).  You can adjust the level of spiciness, but it might be best to stick to one or two, as anything above that can be screaming hot.
Social Cantina
No matter your age, chips and salsa always sound like a good idea. This is just one reason that makes Social Cantina the perfect spot for the entire family. Of course, they have tacos, tortas and cantina bowls for the adults, but their new kid's menu is designed for kiddos. For just $5, Social Cantina's kid's menu features classics such as cheese enchiladas and tacos and even a tasty taco salad.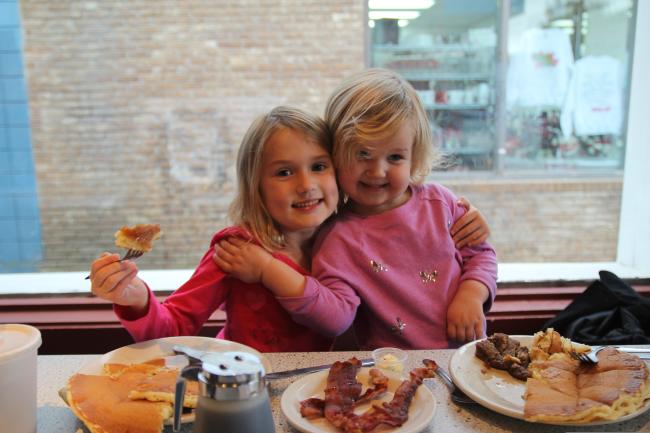 This is one of Bloomington's hottest breakfast spots, and for good reason.  The food is yummy, the service is quick (their mantra is "eat and get out") and the atmosphere is light and fun.  Plus they serve breakfast all day, including pancakes as big as your head.  So it's the perfect place for kids.