Wednesday, September 5, 2018
Free Events at Lotus World Music Arts Festival 2018
Categories: Live Music, Festivals
Guest Post: By Sara Sheikh
For 25 years, the Lotus World Music & Arts Festival has delivered sights and sounds from around the globe to the heart of Bloomington. To celebrate the 25th annual Lotus World Music & Arts Festival, Lotus will feature the festival's largest lineup to date as 30 international artists take the stage at 14 downtown venues from September 27-30.
In addition to ticketed events like the Lotus Kick-Off Concert (9/27), Friday & Saturday Evening Showcases (9/28-29), and the Sunday World Spirit Concert (9/30), Lotus will host an array of special activities and spectacles that are free and open to the public:
 
September 28 & 29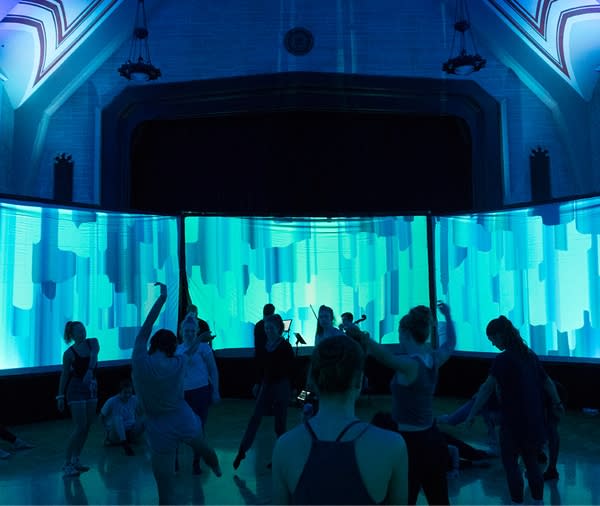 Big Tent Multimedia Experience
September 28 & 29 |  6:00 p.m. - 12:00 a.m. | 4th & Washington Streets
This collaboration with students and faculty from IU Bloomington and IUPUI is a large-scale 360° projection installation that leverages immersive technology to create a venue for people to interact and share a transformative multimedia experience with video and sound, experimental film/cinema, game design, real-time video capture, and archival celebrations of the 25-year Lotus journey. 
 
Courthouse Projection Mapping
September 28 & 29 | Twilight - 12:00 a.m.  | Monroe County Courthouse
Look up when the sun goes down to see the Monroe County Courthouse dome alive with playful imagery and mind-bending architectural movement.
 
Festival Arts Village
September 28 & 29 | 6:00-10:00 p.m. | 6th & Washington Streets
The whole family will enjoy interactive fun with visual arts, demos, make-n-take ganzas (Brazilian rattles), public performances, and more.
September 29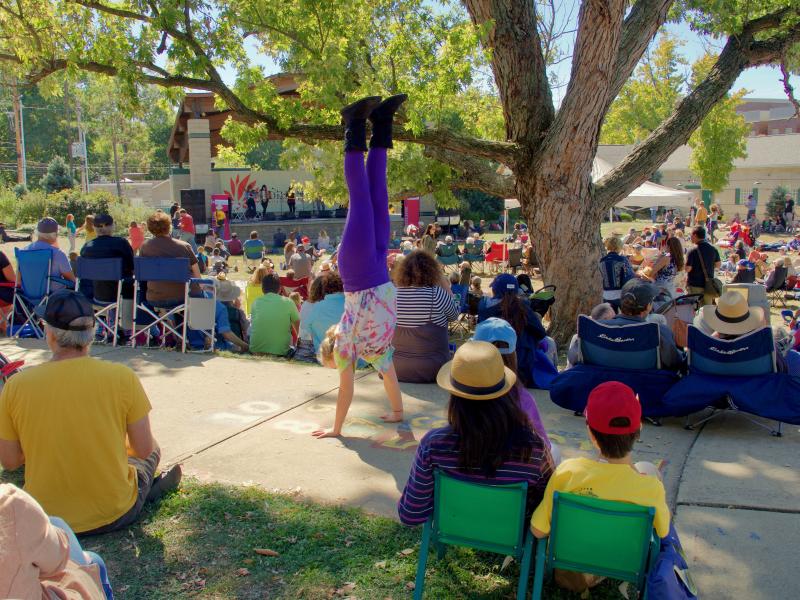 Photo credit: Daniel Axler
Lotus in the Park
September 29 | Noon - 5:00 p.m. | Waldron, Hill & Buskirk Park (3rd St. Park)
Bring a blanket or chair to enjoy outdoor performances and demonstrations or participate in hands-on arts and crafts. Suitable for all ages.
Drumline
September 29 | 10:15 - 10:45 p.m. | Kirkwood Ave, outside of the Buskirk-Chumley Theater
Led by drumline director Ben Handel, the IU drumline bridges Indiana University Marching Hundred Drumlinebeats from gown to town!
Rio Mira Community Celebration
September 29 | 11 a.m. - 12:30 p.m. |  St. Paul's Catholic Center 
A bilingual Latin American community and heritage celebration featuring the unforgettable liquid sound of the marimbas and lilting call-and-response vocals of Ecuadorian/Colombian artist Rio Mira.  A meet-and-greet with the artist will follow the performance, and food trucks will also be onsite.

Photo credit: Daniel Axler
Festival Parade
September 29 | 8:30 - 9:00 | Meet at 4th & Washington  
Wave a flag, shake a tail feather and follow the big-brass sounds of Lemon Bucket Orkestra by joining in the festival's first-ever procession down Walnut Street
The Art Behind the Music: Up Close With Lotus Stage Backdrops Exhibit
September 7 - September 29 | Ivy Tech John Waldron Arts Center
Explore the community collaborations and creative inspirations behind the world of Lotus stage backdrops.
September 29 & 30
Yoga at Lotus
September 29 & 30 | Times and Locations varies. See website.
Saturday & Sunday, September 29 & 30 / Location and times vary Students of all levels are welcome to join and are encouraged to work at their own pace. Multiple teachers will be on hand to demonstrate. Voluntary donations welcome.
Visit lotusfest.org for additional info, tickets, and more!