Summer Fun with Kids in Bloomington
Categories: Family Fun
Bloomington may be a college town, but we're also a family town. With lakes, trails, playgrounds, and museums made for kids, we've got everything you need to have a fun day in town.
Rainy summer day? Don't worry, we've got you covered with ways to spend a day indoors with kids.
Play Around Lower Cascades Park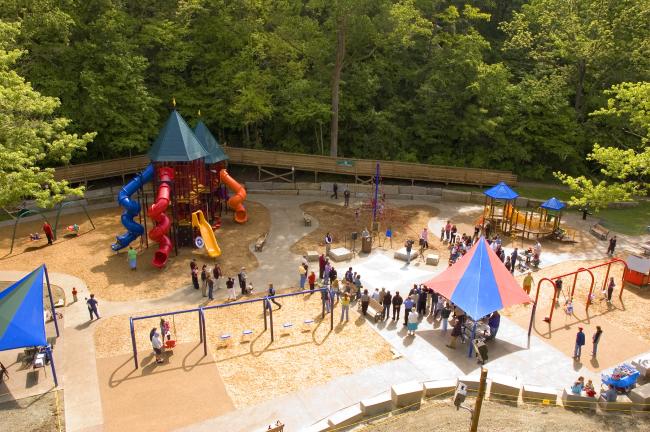 As the temperatures warm up, playground time comes into season! Lower Cascades Park has a variety of swings, monkey bars, and things to climb on to keep your kids busy for hours. There's even a trail that leads back to a waterfall to play in if romping around in the sun gets a bit too warm!
Boat on Monroe Lake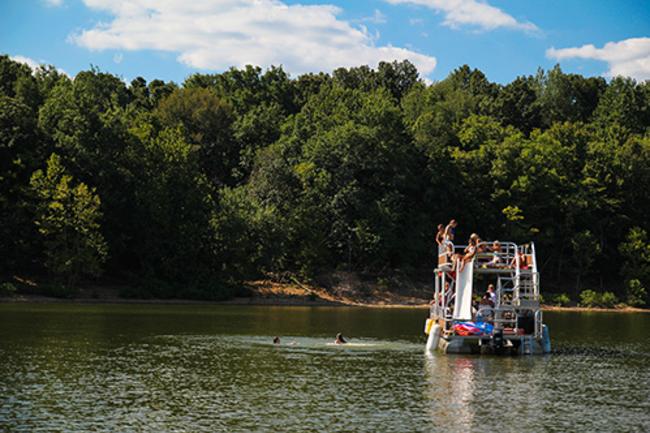 Midwestern weather can be unpredictable, but there's one thing Hoosiers know: summer afternoons are always hot. Get an early start and boat around Monroe Lake for a few hours before you take refuge in the tree-lined trails and hike around before you head to the Windjammer Grill for lunch, and build some sandcastles on Fairfax Beach afterward.
Hike and Paddle at Griffy Lake

Griffy Lake has canoeing, kayaking, paddle boarding, hiking, and more! The Griffy Lake Boathouse is your one-stop shop for affordable gear like canoes, kayaks, paddleboards, and rowboats. Griffy is perfect for beginning paddlers due to their no motorized boat policy. If your family has furry friends, this is also a great place to take them (on-leash, of course) and explore the gentle hills and river-filled landscape around the lake.
Walk or Bike the B-Line Trail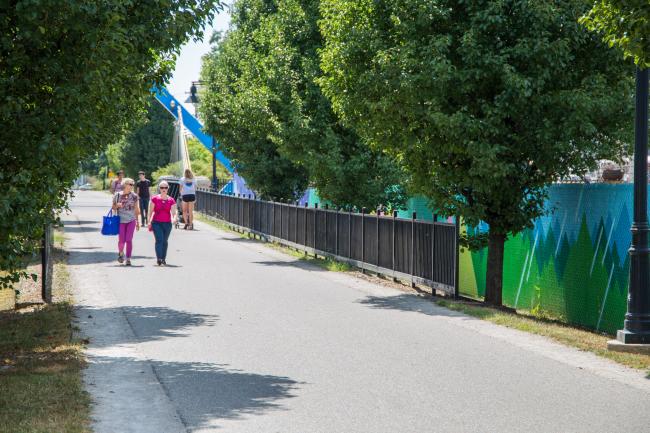 If you're looking to take a relaxing walk or bike ride across Bloomington down a trail full of amazing murals and fun restaurants, the B-Line is the perfect way to do it. Spending some time traveling the three-mile-long trail will get you to places like WonderLab Museum for some fun with science or Hopscotch Coffee for a refreshing lavender lemonade!
Try Farm-Fresh Food at the Farmers' Market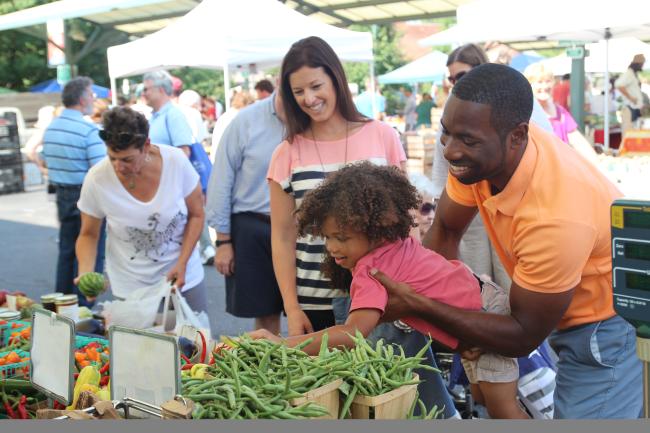 A walk around the region's largest farmers' market will fill your senses with delightful smells of food tents, produce of every color, and music from around the world. With everything from tamales to tomatoes to tulips by the bouquet, there's something captivating to see, eat, and dance to everywhere you turn.
Play on a Playground and Splash Around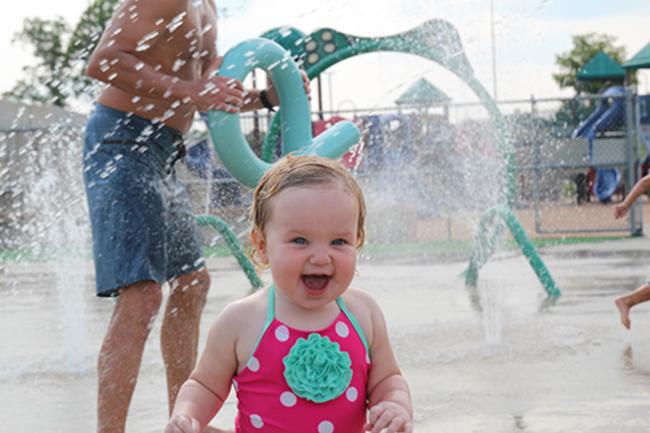 When those Southern Indiana summers get a bit too hot, head over to Bryan Park for some fun in the pool! With water slides and a splash pad area, this pool has something for kids of all ages.
If you've got younger kiddos who want more splash pad and less pool, check out the Karst Farm splash pad.
When the mid-day heat is over, change into some play clothes and walk the trails around the park to go to one of the many playground areas at Bryan Park or Karst Farm Park, complete with picnic tables for when it's snack time.
Catch a Drive-In Movie
Bloomington is home to a beautiful, decades-old treasure: the Starlite Drive-In. Spending a night close to each other in the car as you munch on popcorn and enjoy the cool summer air is an experience your kids will be sure to remember for years. Make sure to check their Facebook page to see what movies are coming to their larger-than-life screen this summer.