Thursday, February 3, 2022
Vegan, Vegetarian & Gluten-Free Restaurants in Bloomington
Categories: Wine & Culinary
Eating out with dietary restrictions and food allergies can be difficult, but in Bloomington, it doesn't have to be. To help you in your search for places to eat while you're visiting town, we've rounded up every eatery with a solid variety of vegan, vegetarian, and/or gluten-free dishes that go beyond salads, because not everyone with food allergies and restrictions wants to eat a salad every time they go out to eat.
While there are additional restaurants that are not featured in this list that do offer a plate or two that checks the vegan, vegetarian, and/or gluten-free box, our round-up solely includes eateries that offer at least five entrees that are vegan, vegetarian, and/or gluten-free, excluding soups, salads, and appetizers.
 
Exclusively Vegan and/or Vegetarian
The Owlery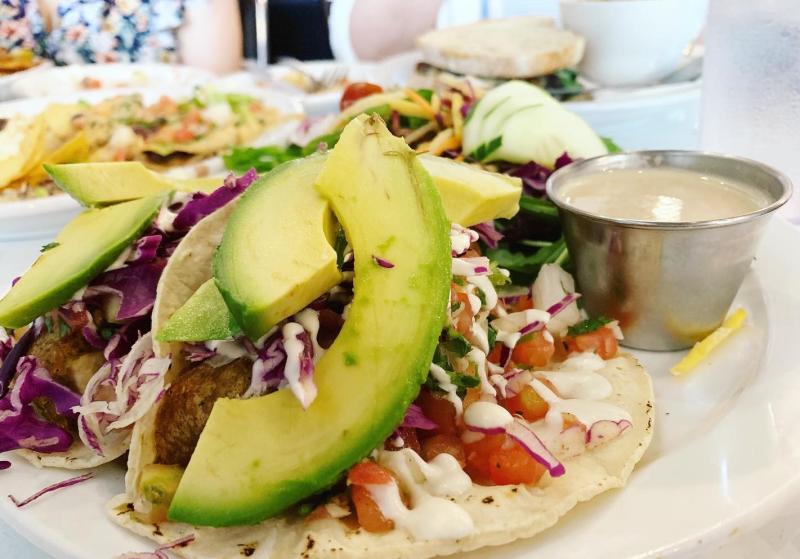 Photo by @yourfriendlyvegan on Instagram
The Owlery is Bloomington's only all-vegetarian restaurant and one-of-two vegan bakeries, specializing in cafe-style comfort food for lunch, dinner, and Sunday brunch. Although the restaurant's menu is vegetarian-friendly, every dish can be modified to be vegan-friendly as well. While they do also offer a gluten-sensitive menu, they cannot guarantee plates to be gluten-free due to only having one shared fryer and no dedicated gluten-free workstation.
 
Rainbow Bakery
Rainbow Bakery was Bloomington's first 100% vegan bakery, and to this day remains the other of the two exclusively-vegan bakeries in town. Everything on their menu is dairy-free, and they also offer many items that are soy-free, nut-free, and/or gluten-free (with the disclaimer that although they do have a gluten-free workstation with its own tools, they can't guarantee there's no allergen cross-contamination since everything they offer is prepared in their small-scale kitchen). You can view their full list of soy-free, nut-free, and gluten-free items, as well as the specific ingredients in each baked good, here.
 
Offers Vegan, Vegetarian, and/or Gluten-Free Dishes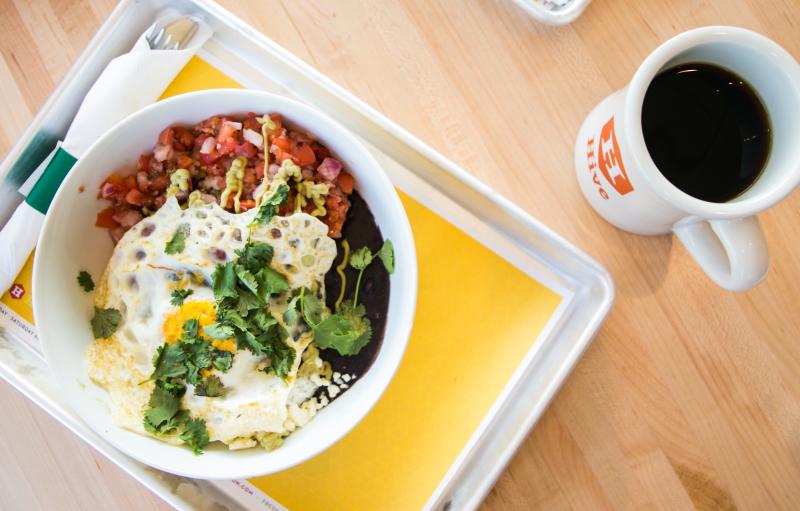 Each of the following restaurants offer at least five entrees that are vegan, vegetarian, and/or gluten-free — not including soups, salads, or appetizers. To quickly and easily distinguish each restaurant's offerings, make note of the following key:
American Cuisine
Asian Cuisine
Bakeries & Cafes
Irish Cuisine
Latin American & Mexican Cuisine
Mediterranean & Middle Eastern Cuisine
Pizza & Pasta

Looking for other health-conscious restaurants in B-Town? Check out these blogs: