Where to Hear Live Music in Bloomington
Categories: Live Music
Bloomington is home to a thriving arts culture, and music is no small part of that. You can find music almost any night of the week at the rowdy Bluebird or catch a musical at the IU Auditorium, but if you're looking for dinner, drinks, and live tunes from local and national artists, these are the spots you'll want to visit.
Upland Brewing Company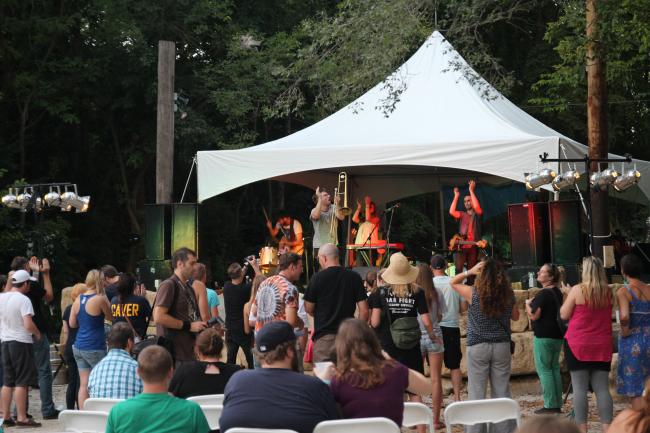 Musical guests are more of a rarity here, but when Upland has someone playing, you won't want to miss it. Past acts included the likes of Father John Misty in an intimate acoustic setting and live DJs to celebrate Vinyl Day. Their seasonal menu and beers, alongside year-round favorites, make this a great place to stay awhile, even after the music stops.
 
Oliver Winery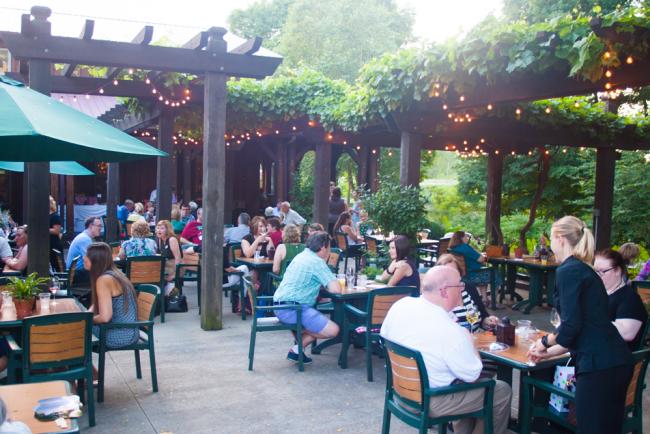 If you want live music and award-winning wine on the porch, head over to Oliver Winery for some charcuterie and a sampling of everything from jazz ensembles to bluegrass bands. Live Music Saturdays during the summer is a perfect way to spend the day under the blossoms around the patio, enjoy some Soft Red, and let your worries drift away with the music.
 
Scenic View
From 6 to 9 every night they're open, Scenic View has music to delight your ears while you dine! Stop in to listen to some local tunes on the patio as you watch the sun go down over Monroe Lake and eat some delicious, home-cooked food. If you can't get enough of the View, stay a night at their Lodge and enjoy the Bloomington beauty a little longer!
 
The Tap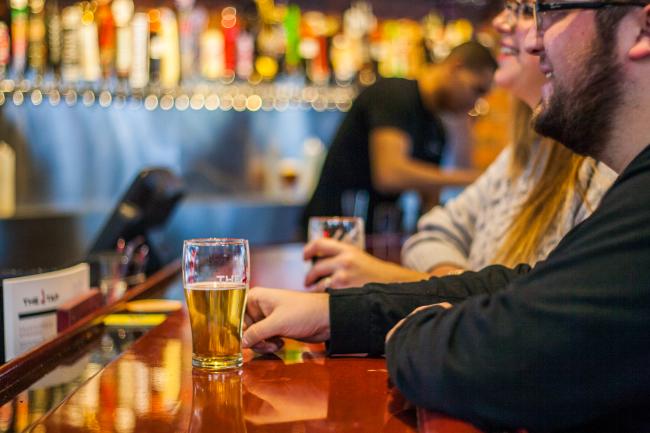 What could be better than getting a bucket of The Tap's famed fries, this season's newest beer, and seeing local music with a group of friends? Very little is the answer. The Tap hosts a variety of local talent on weekends throughout the year so you can enjoy a beer and a show. Make sure to check their event calendar to see who's playing this weekend.
 
Bear's Place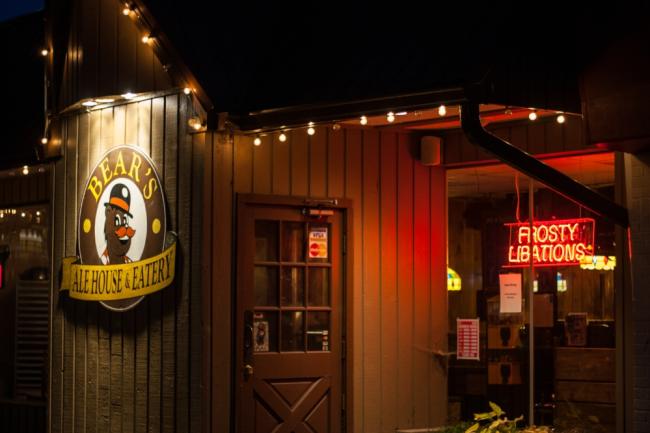 Although they may be better known for their iconic drink, the Hairy Bear, Bear's Place has an amazing lineup of jazz musicians that you can catch every Thursday alongside some of their scratch-made bar grub. They pride themselves on their assortment of local and national players, so go grab a pint, try a burger, and settle in for some amazing music.
 
Runcible Spoon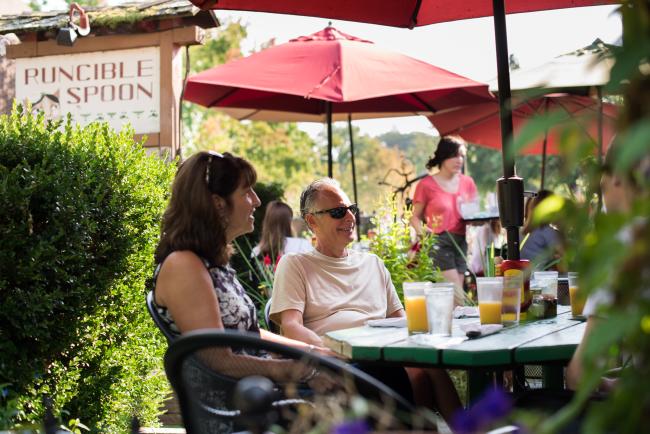 If you're interested in international tunes, the Runcible Spoon has you covered. Their Tuesday jams are full of Celtic music and traditional Irish stew to keep your stomach and ears happy all night long. On Fridays, you can listen to bagpipes and if you're lucky, you might be able to catch some local dance academies performing Irish step dance with the musicians!
 
Trailhead Pizzeria
After a day at the lake, there's nothing quite like kicking back to listen to some live jams with a slice of Trailhead's pizza in your hand. Get a break from the summer sun and enjoy some hometown favorites and lesser known bands bringing you music to do your happy dance to while you fill up on cheesy, saucy deliciousness. Wednesday nights are Blues Jam Nights in open-mic style, so head over to Trailhead if you want to hear some new gems in the local blues scene.
 
Serendipity Martini Bar
Serendipity hosts free, 18 and up ritmos dance nights every Thursday, so go on down and get into the groove! They also host musical guests ranging from Afro-Latin groups at their dance parties to electronic music and trap artists. Motown Mondays all summer long put some rhythm into your summer nights.  If you're looking to listen to some local legends, make sure to check their Facebook for when the Quarryland Men's Chorus stops at the bar for a night of singing, hors-d'oeuvres, and specialty cocktails.
 
Orbit Room
The Orbit Room is Bloomington's latest underground music stop. The intimate space is small enough that you'll never find a bad spot to see (and hear!) the unique acts this space hosts. With genres like "Southern Indiana Tuff Tonk" and "Boogie Woogie Piano," there's a show for everyone. Their country-wide span of beers and ever-changing menu give you something new to taste every time you drop in, and the pinball machines give you something fun to do while you wait for the music to start.
 
The Bishop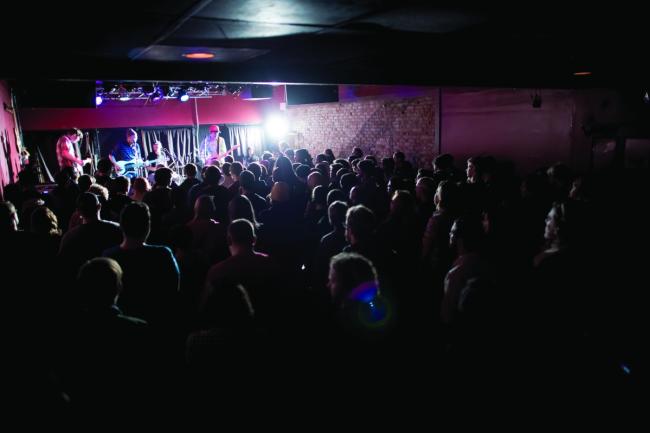 The Bishop has more niche music acts than your dad has dusty records on his shelf. With touring artists and local favorites almost every week of the month, you have a chance to find your new favorite musician if you drop into one of Bloomington's favorite music bars. A variety of 18 and over shows are an added bonus.
 
The Bluebird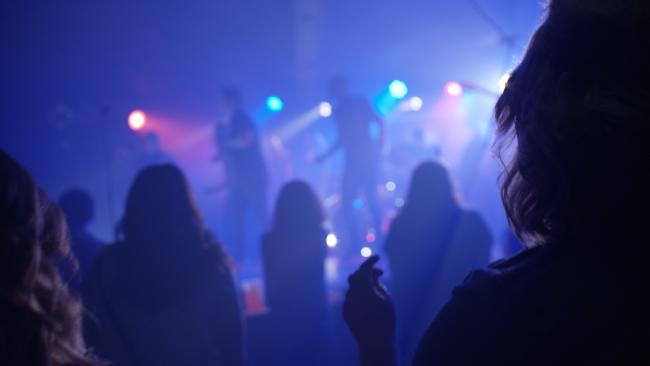 Any night of the week you're looking for music, The Bluebird is the place to be. With karaoke Mondays, regional acts like Rod Tuffcurls and the Benchpress, and national sweethearts like Dr. Dog and Colter Wall, the 'Bird puts on such a diverse variety of shows that you'll never be bored. The small space is a great way to feel closer to your favorite artists or make you feel like a sold-out arena star on karaoke night.
Blockhouse Bar
Head down the alley and beneath The Back Door and you'll enter a world of musical wonder at Blockhouse Bar. Tuesday open mic and Honky Tonk nights, Wednesday jazz, and a thoughtfully curated array of shows are perfect reasons to spend a night underground at this intimate, minimalist space. Grab a beer and let the music take you away.