Things to Do at Lake Lemon
Categories: Outdoors
Lake Lemon is Monroe County's second-biggest lake, offering 1,650 surface acres for water activity, as well as other outdoor amenities for visitors to enjoy. While Monroe Lake is the biggest lake in the area, Lake Lemon offers nearly every feature Monroe Lake offers with the added bonus of less traffic in and around the water.
 
Boating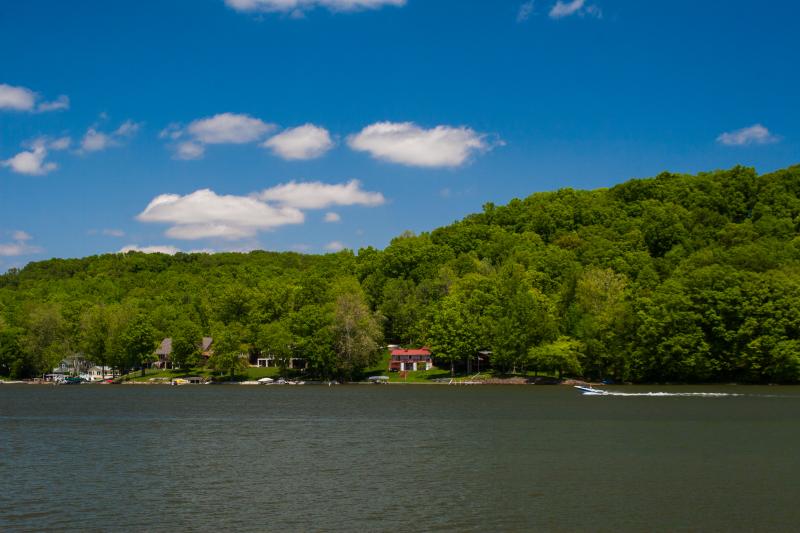 Bring your watercraft to Lake Lemon for a day of tubing, floating, water-skiing, fishing, paddling, and more. The lower level of boat traffic on Lake Lemon makes it the ideal Monroe County destination for recreational and leisure boating activities — both motorized and non-motorized watercrafts are welcome, click here for boating permits.
 
Beaching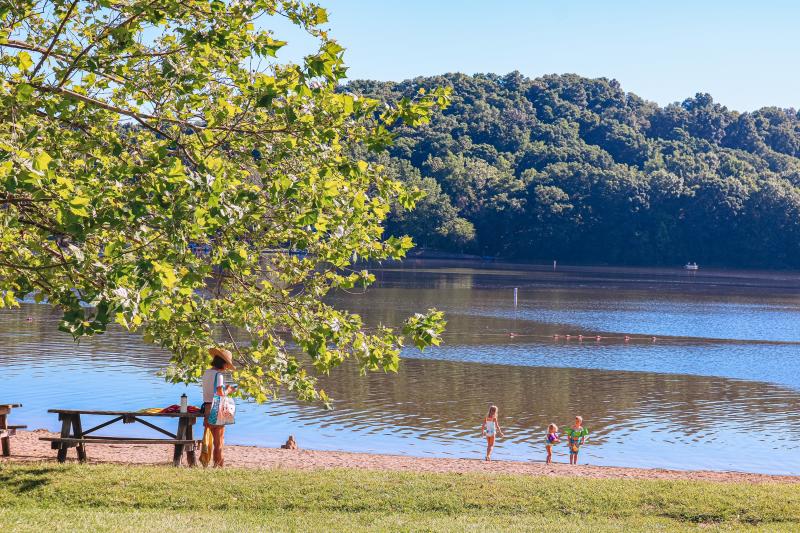 Lake Lemon offers a public beach at its Riddle Point Park where visitors can swim, sunbathe, build sandcastles, enjoy a picnic, and more. The area behind the beach is a large, open, grassy expanse of land that's perfect for passing a football, frisbee, or volleyball, playing tag, or setting up a game of cornhole. The park even features a playground, which is great for families with small children.
 
Fishing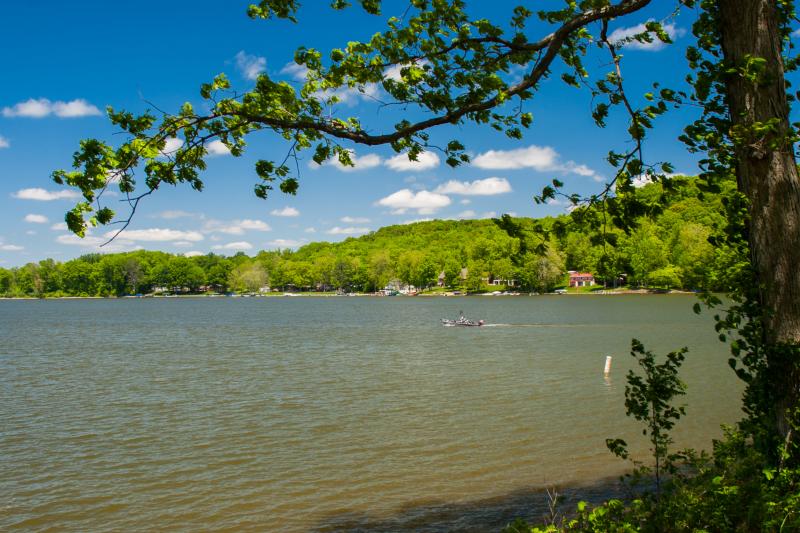 Lake Lemon is one of Indiana's most popular & productive fishing lakes, featuring nearly 25 miles of shoreline and an average depth of 10 feet. Anglers can expect to find largemouth & yellow bass, channel & flathead catfish, bluegill, and crappie. Cast your line from any area of the abundant shoreline, or launch your boat at Riddle Point Park.
 
Hiking
Visitors can enjoy three hiking trails at Lake Lemon:
The Tulip Trace Nature Trail, located on the southwest side of the lake near the beach, is a 0.5-mile looped trail that leads to a scenic overlook.
The Bob Klawitter Lake Lemon Woods, located on the north side of the lake, also features a 0.5-mile trail on a wooded hillside — the steep nature of the preserve distinguishes this hike as one of moderate difficulty.
Hikers can enjoy a viewing platform at the tip of the peninsula, lotus blossoms blooming during summer and fall, and many species of birds roaming the area, which is fantastic for avid birders.
 
Dining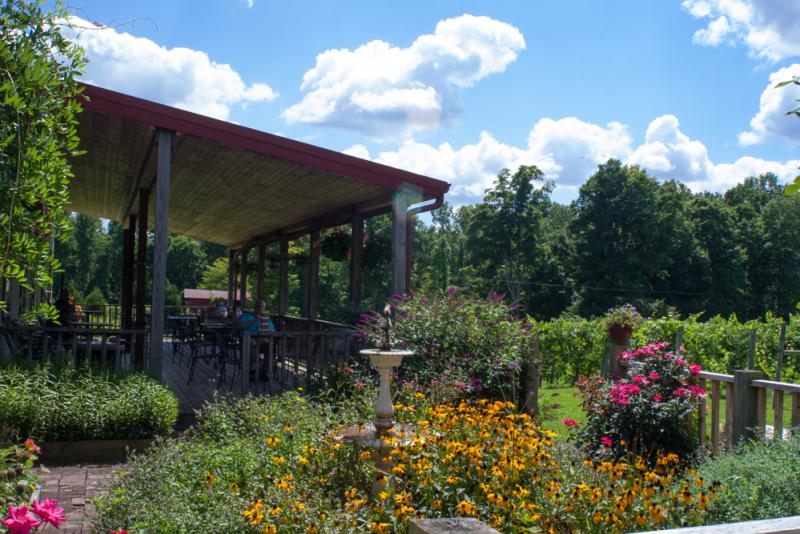 There are two unique dining experiences near Lake Lemon: Butler Winery and  The Porthole Inn.
Butler Winery's vineyard, located just five minutes from Riddle Point Park, offers wine flights and tastings both inside their facility and outdoors on the patio, which overlooks a serene landscape of growing grapes, surrounding forestry, and a picturesque pond.
The Porthole Inn, located just five minutes in the opposite direction from Riddle Point Park, is known for their catfish dinner, but they also serve a variety of sandwiches, pizzas, and platter dinners.
 
Responsible Recreation & Land Stewardship
Home to a variety of wildlife, plant species, and fond memories for many Hoosiers, Lake Lemon is more than just another body of water. Land stewardship is key to keeping this beautiful lake accessible for all to enjoy. Please practice Leave No Trace principles and respect the land around you during your visit.

Looking for more information about Bloomington's lakes? Check out these blogs: