Bloomington's Best Pizza
Categories: Wine & Culinary
Whether you're on the quest for some Sicilian-inspired 'za or you want a late-night, cheese-covered fix, Bloomington has something for you. Here are some of the best places for sit down and delivery pizza here in town.
Mother Bears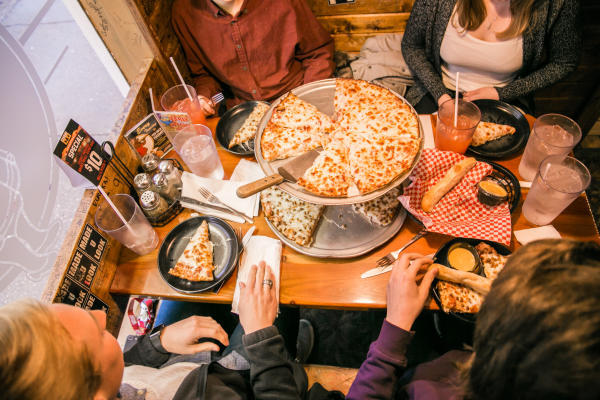 Mother Bear's is a Bloomington classic for a reason. Pizzas with cheese right up to the edge, served with generous helpings of toppings and a delicious house-made sauce have made this cozy sit-down stop the place to be when you're looking for something cheesy and delicious.
 
Bucceto's Pizza & Pasta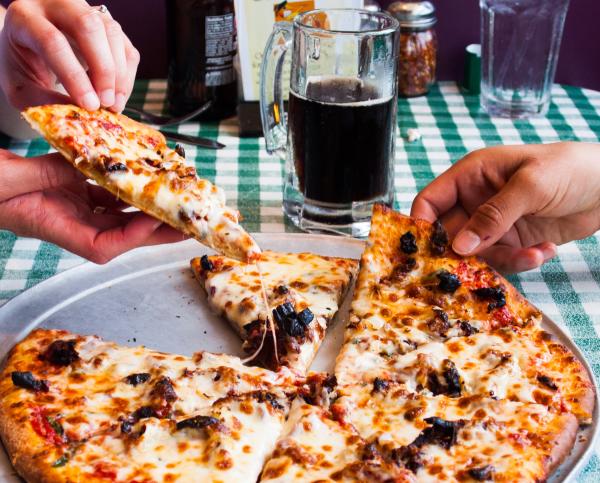 Bucceto's is consistently rated among the best in Bloomington for pizza, pasta, and more, all for good reason. They have pizzas for everyone from gluten-free friends to those in your party who don't eat meat, and you can opt-out of cheese for a vegan treat. Bucceto's is a great place to go with the whole family for a slice, too.
 
Lennie's
Lennie's is known for it's neighborhood charm, but it's upscale pizzas and local beer selection to match are just as noteworthy. They may source their ingredients from local farmers, but they have pizzas with inspirations far and wide, from the Californian (garnished with avocado) to the Sicilian (with fresh pesto). Make sure to try a pint of Bloomington Brewing Company beer when you stop by.
 
Aver's
Aver's is a long-time Bloomington favorite for unique pizzas and great specials, delivered to your door. Aver's is known for pizzas like their famous potato-topped cream and crimson, as well as their selection of toppings including hummus and lamb. If you're craving multiple types of pizza, try their pizza buffets to sample a little bit of everything.
 
Pizza X
Pizza X is a beloved Bloomington joint for a quick and delicious pizza. Popular with everyone from students to townies, Pizza X has been around since the 80s and serves up zany combinations on homemade crust and sauce, topped with locally sourced ingredients and to your door at an average delivery time of 23 minutes from order to the door!
Insider Tip: Pizza X cheesy bread and ranch is the combo that makes people wish there was a Pizza X in every town.
 
Cafe Pizzaria
Cafe Pizzaria is the original pizza stop in Bloomington and is still beloved by the locals for their thin-crust pies. The iconic Kirkwood stop has been a member of the Bloomington community for over 50 years and is beloved by the original Cafe diners as well as younger generations. Make sure to try a pie with their old-school crumbled sausage for a sampling of why this little pizzeria has been a part of Bloomington for so long.
 
Trailhead Pizzeria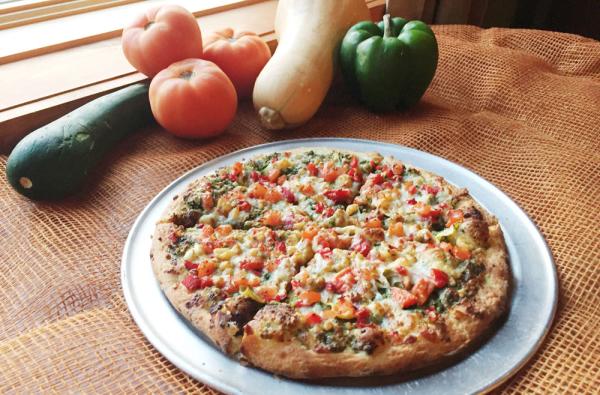 If you're craving pizza after a day in Bloomington's great outdoors near Monroe Lake, Trailhead Pizzeria is the place to head. Trailhead has a wide selection of specialty pizzas and appetizers, local beers, live music, and delivery to the campgrounds nearby.
 
Rockit's Famous Pizza
Pizza by the slice can be hard to come by, but not at Rockit's. Known for it's intimate-grunge setting and popular for late-night eats because of it's proximity to the local bars, Rockit's has hot, New York-style pizza ready and waiting at all hours of the night but opens at 5 PM if you're looking for a snack before catching a show at the Bluebird.