Bloomington's Most Unique Hiking Destinations
Categories: Outdoors, Family Fun
Secret waterfalls, sparkling geodes, lakeside views, rolling vistas, wildlife sightings — Bloomington's most unique hiking destinations offer it all and more. Discover what's in store at each destination, then grab your hiking boots and set-off on your trail of choice.
 
Amy Weingartner Branigin Peninsula Preserve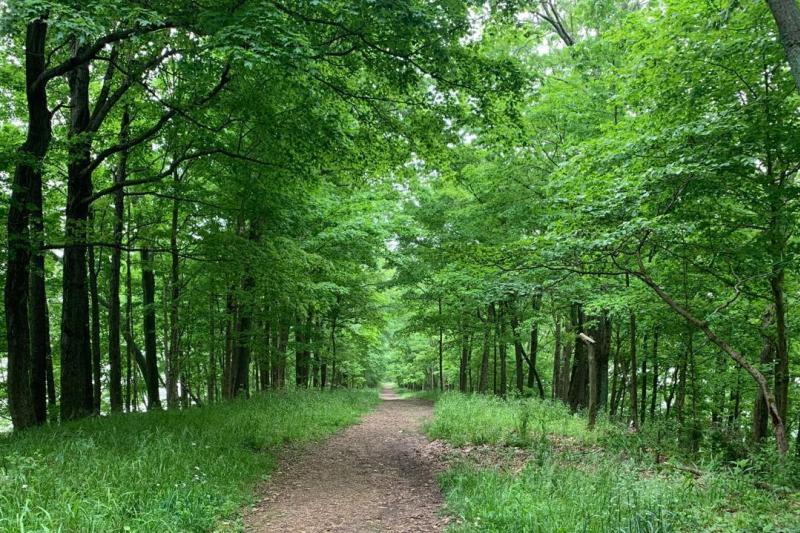 Photo by @jcareyhall on Instagram
The Amy Weingartner Branigin Peninsula Preserve is a mile-long strip of land that juts out into Monroe Lake. It's an extraordinarily popular trail in Bloomington due to its views of the lake on either side of the trail, as well as its thick forestry, rock formations, geode sightings, and small beach at the trail's end. The peninsula is also a great spot for birding, as it was designated an Important Bird Area by the National Audubon Society. The out-and-back trail is moderately rugged with some steep inclines, but is manageable for kids and dogs.
Do note the preserve is closed on weekends to put conservation first, as the trail experienced heavy use during the COVID-19 pandemic.
 
Beanblossom Bottoms Nature Preserve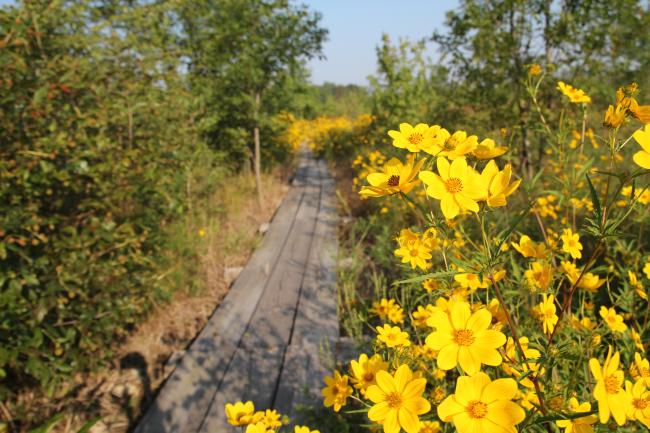 Designated an Indiana State Nature Preserve by the Indiana Department of Natural Resources and an Important Bird Area by the National Audobon Society, Beanblossom Bottoms Nature Preserve is a great place to do some bird watching, go frog hunting (with your eyes only), and explore the beautifully-preserved wetland. A 2.5-mile ADA-compliant boardwalk and multiple observation decks allow hikers to see views of the habitat that would otherwise be inaccessible — the observation decks in particular are fantastic for watching the preserve's wildlife inhabitants.
 
Cedar Bluffs Nature Preserve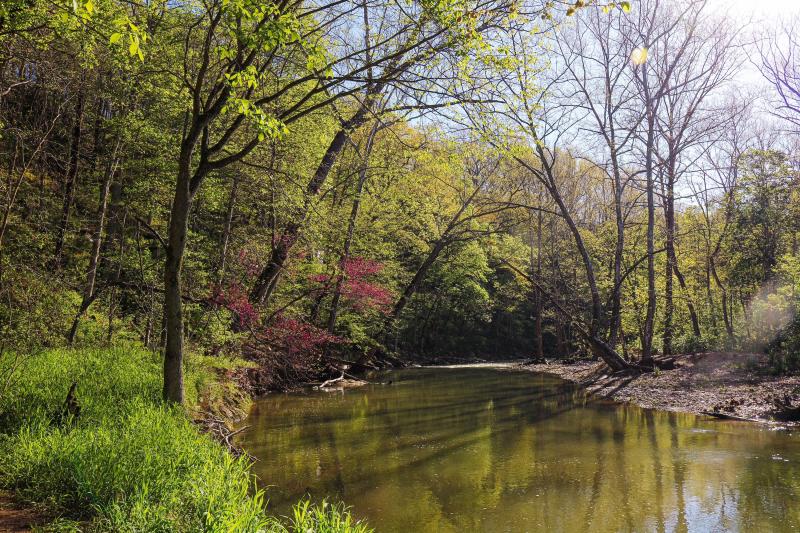 Cedar Bluffs Nature Preserve offers a unique perspective of nature in Monroe County — the 23-acre property features a 75-foot limestone bluff and gnarled red cedars clinging to cliffs, displaying nature's will to survive in a harsh environment. Hikers can expect to see an abundance of wildflowers, a limestone rock-walled valley, Clear Creek winding through the preserve, and other interesting rock formations. Portions of this hike are rocky, and trees are known to be down, so expect moderate difficulties and wear shoes with good traction.
 
Charles C. Deam Wilderness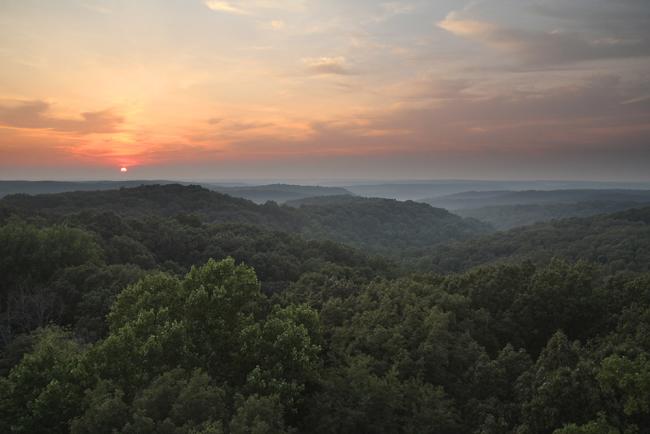 The Charles C. Deam Wilderness is a 13,000-acre section of the Hoosier National Forest, full of trails for hiking and horseback riding — 37.3 miles of trails, to be exact! The wilderness' eight different trails include the Sycamore Trail, Hays Trail, Grubb Ridge Loop, Cope Hollow Trail, Martin Hollow Trail, Axom Branch Trail, Terril Ridge Trail, and Peninsula Trail. Trail features include mature forestry, an abundance of wildflowers, the Hickory Ridge Fire Tower, creeks & ponds, ridges & ravines, wildlife, and views of Monroe Lake. Some hikes are easier than others, so do some research before choosing one to set off on.
 
Leonard Springs Nature Park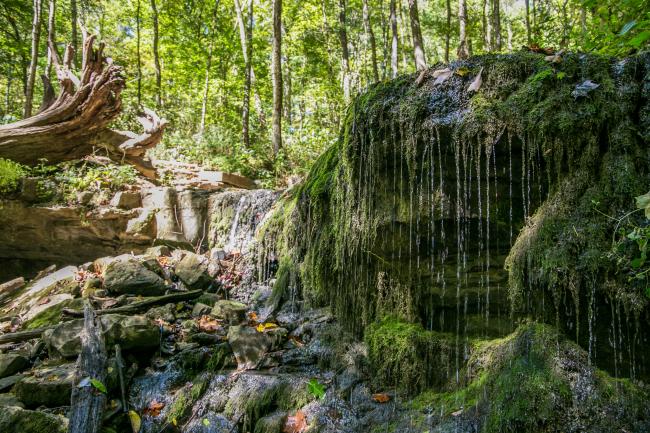 Beautifully rugged, Leonard Springs Nature Park was acquired by Bloomington in the early 1900s as a source of water for the area. When water started being sourced from other areas in town, the artificial lake on Leonard Springs' 95.5-acre property was drained — but there's still plenty to see at the preserve! The Leonard Springs Trail, a 1.1-mile trek, will take you past several springs, a wetland, two caves, and a variety of animal and plant life for observation. The trail also features a grated staircase, which has been known to give dogs trouble — important to note, if you're planning on bringing your furry friend along.
 
Lower Cascades Park


Photo by @scenicindiana on Instagram
Lower Cascades Park is one of Bloomington's oldest and largest parks. While the park features many amenities, a favorite is the Cascades Park Trail. It's an easy, heavily-trafficked, out-and-back route, just under one mile in length — 0.8 miles, to be exact. Hikers will come across a small waterfall on the trail, which is what makes it stand out from other trails in the area. The easily-navigable nature of the trail, in addition to the park's large playground, make this a great hike for families with young children.
 
Porter West Preserve

Porter West Preserve is a 188-acre nature preserve with a 2.6-mile moderate trail, open to the public for exploration. The preserve features a historic cemetery, four wildlife ponds, sandstone outcrops, several sinkholes, a spring, and an abundance of mature forestry. The diverse habitat is excellent for bird watching, and we recommend traversing the trail during the season of rebirth so you can admire the carpet of spring wildflowers that covers the forest floor during the first few months of the year. Like Beanblossom Bottoms, Porter West is also known for its singing spring-time toads.
 

Looking for more information on hiking in Bloomington? Check out the following: