Bloomington's Most Unique Hikes
Categories: Outdoors, Family Fun
Southern Indiana is full of hidden gems that create magic within our landscape. Whether you're looking to explore secret waterfalls or romp around a wetland preserve, Bloomington has hikes full of beautiful sights and memorable outdoor experiences in-store.
Amy Weingartner Branigin Peninsula
The Amy Weingartner Branigin Peninsula is a mile-long strip of land that juts out into Monroe Lake. It's an extraordinarily popular trail in Bloomington due to its beautifully unique views of the lake and its thick forestry. The peninsula is also a nature preserve, designated an "Important Bird Area" by the National Audubon Society. The trail is moderately rugged, but is manageable for kids and dogs. Its short distance makes it great for beginner hikers.
 
Beanblossom Bottoms Nature Preserve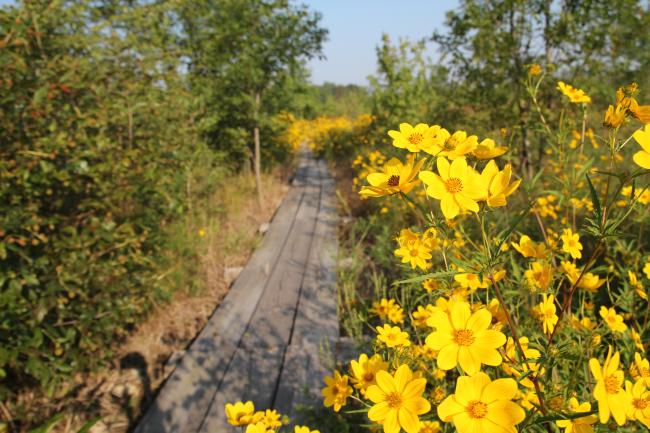 Designated an Indiana State Nature Preserve by the Indiana Department of Natural Resources and an Important Bird Area by the National Audobon Society, Beanblossom Bottoms is a great place to do some bird watching, go frog hunting (with your eyes only), and explore the beautifully preserved wetland. A 2.5-mile raised boardwalk and multiple observation decks allow hikers to get a unique view of the habitat and provide a way to admire the preserve's 20 endangered species from above.
 
Charles C. Deam Wilderness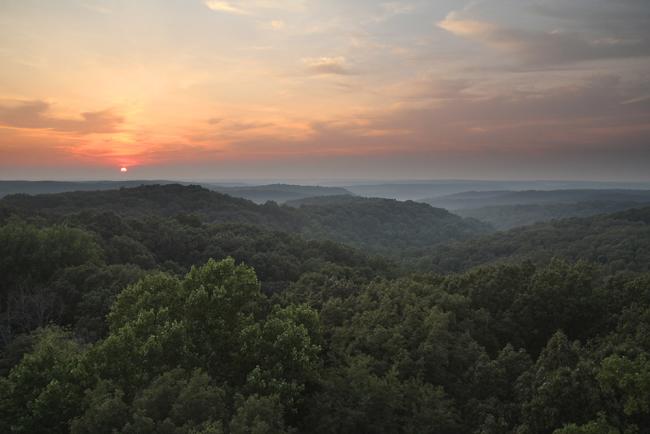 The Deam Wilderness is a beautiful section of the Hoosier National Forest, full of trails for hiking and horseback riding — 37.3 miles of trails, to be exact! Climb the Hickory Ridge Fire Tower before sunrise to watch the world light up from above the canopy — it'll be a moment you never forget.
 
Leonard Springs Nature Park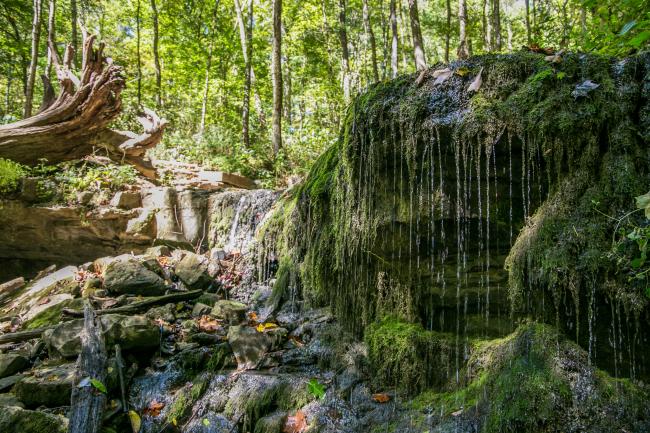 Beautifully rugged, Leonard Springs Nature Park was acquired by Bloomington in the early 1900s as a source of water for the area. When water started coming from other sources in town, the artificial lake on Leonard Springs' 95.5-acre property was drained — but there's still plenty to see in this area! Leonard Springs Trail, a rugged 1.1-mile trek, will take you past Leonard and Shirley Springs, a wetland, two caves, and a variety of animal and plant life for observation.
 
Lower Cascades Park


Cascades is Bloomington's largest park, so it only makes sense that it has some impressive natural features. Lower Cascades has a beautiful little waterfall that's fun to splash around in on a hot summer day and to marvel at when it freezes in the winter. Get your steps in by trekking the park's 2.7-mile paved trail, and check the Cascade's Park website for any upcoming naturalist-guided hikes.

Looking for more information on hiking in Bloomington? Check out the following: