Cheap Lunches in Bloomington
Categories: Wine & Culinary
Bloomington is foodie heaven. From "International Row" on the famous 4th Street to award-winning establishments like BuffaLouie's, there are a plethora of restaurants to choose from and there is something for every budget. We created this helpful guide to cheap lunches around town for anyone who doesn't feel like packing their lunch and looking for some new places to try. If we forgot one of your favorites, we'd love to hear from you in the comments! 
*For the purpose of this article we've defined cheap as $10.
International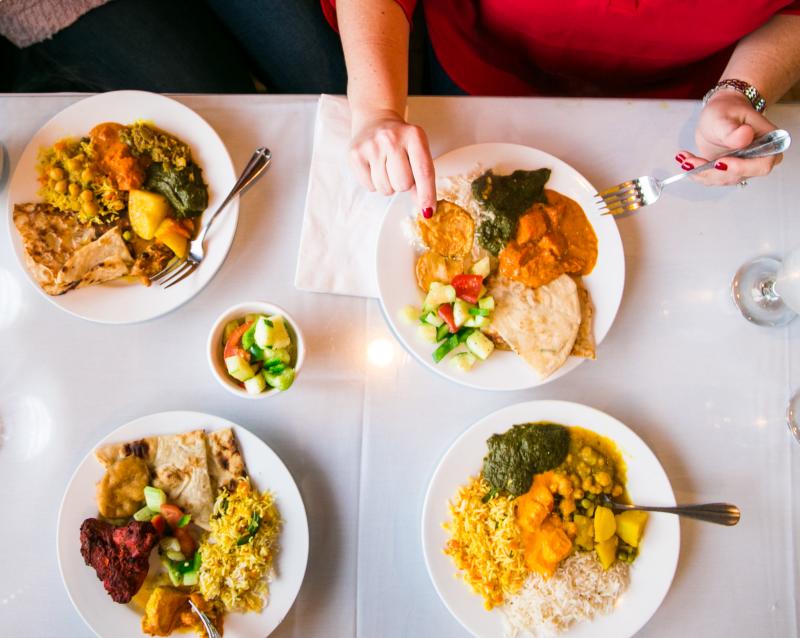 Anyetsang's Little Tibet Restaurant
The Dalai Lama's favorite serves authentic Tibetan, Thai, and Indian cuisine. Enjoy specialties of every cuisine or Tibetan desserts (or both). Little Tibet offers vegan, vegetarian, and gluten-free options. Lunch is served every day, except Tuesday when they're closed, for no more than $9. 
El Rey Azteca
This Mexican restaurant located on 3rd Street has a special menu for lunch all under $10. If their long lunch menu isn't enough, they also have an a la carte menu with items ranging from $3 - $5. 
My Thai
My Thai is a local favorite for international food. Their menu is packed with delicious Thai cuisine. Stop by to check out their lunch menu or lunch buffet. The specials are only $8.99 and the buffet is just $9.99. No need to fret if you missed lunch, their dinner menu is only about $2 - $5 more expensive. 
Restaurant Ami
Ami is a popular spot in town when it comes to sushi and other Japanese dishes. Check out Ami for lunch for their noodle entrees and maki rolls, all of which are under $10. 
Taste of India
Taste of India has a lunch buffet you do not want to pass up on. They got you butter chicken, your Tandoori chicken, your naan, and so much more. If your mouth isn't watering enough, they also have many classic Indiana dessert and vegetarian options. This all you can eat buffet is $9 if you pay cash and $10 with card. 
American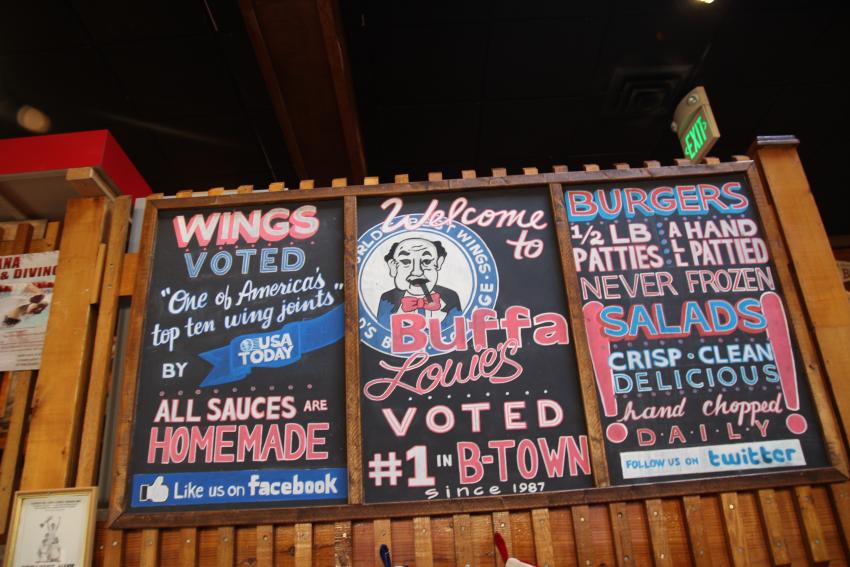 BuffaLouie's
Voted one of America's top ten wing joints by USA Today, BuffaLouie's should be on the top of your B-Town bucket list. The restaurant is filled with sports memorabilia, especially from IU. They specialize in chicken wings (offering over 20 different options for sauces and wings), but they also have great burgers, sandwiches, and subs. 
Darn Good Soup
There is no need to wait until it's cold to enjoy some darn good soup. Their lineup of soups totals to over 70, including vegetarian, vegan, and gluten-free options. Every day on their website, they update the list of soups for the day. Some classics that are always on the menu are chili, chicken tortilla soup, and lentil spinach. They also have you covered for dessert. After your warm meal, try some vanilla and chocolate ice cream from Chocolate Moose sold in Darn Good Soup offers to cool you down.
Hinkle's Hamburgers
Hinkle's one of those classic burger joints you see on TV. The family-owned restaurant has been a Bloomington trademark since the 1930s and their menu hasn't changed much since. They offer pressed hamburgers and cheeseburgers, chicken sandwiches, tenderloin sandwiches, and a number of sides. Nothing on the menu is more than $6, making it the perfect lunchtime stop. 
Kilroy's 
Although it is a student favorite on the weekends, Kilroys looks like any other casual dining restaurant during the day. For lunch, it is usually open and you can easily grab a table. If it's your first time, you have to try the famous cheesy breadsticks and Hoosier dip. Kilroy's also has delicious burgers, sandwiches, and quesadillas. 
Opie Taylor's Sports Grill
If you love the Hoosiers, you'll love Opie Taylor's. This burger joint is filled with tradition...and TVs. You can watch any sporting event while enjoying a sandwich here. The menu is IU and Midwest-themed, with items like the Cream and Crimson burger, the Tom Allen Experience, and the Cyndiana sandwich. 
Healthier Options

inBloom Juicery
Although InBloom is only open on the weekends, it's still a great option for a healthier meal. They have five different superfood bowls and a long list of juices (which are available every day of the week). Every bowl has something different, but for just $.50 more you can throw in tasty additions such as peanut butter, cocoa nibs, and coconut shavings. 
Laughing Planet Cafe
Everything at Laughing Planet is fresh from local farmers. They have soups, bowls, salads, quesadillas, and veggie burgers all of which is under $10. They also have plenty of gluten-free and vegetarian options. 
The Owlery
The Owlery specializes in vegan comfort food. You can enjoy salads, subs, tacos, and sandwiches all under $10. They can also make many of the items on their menu gluten-free as well.