Thursday, November 9, 2023
Bloomington's Best Indoor Attractions
Categories: Family Fun, General
Bloomington is home to a fantastic list of outdoor attractions, but when the weather just isn't cooperating for a day outside, there's plenty of indoor fun to be had around town. Whether you're looking to be entertained, learn something new, or do a hands-on activity with your crew, B-Town has many options for everyone.
 
Entertainment
The Bluebird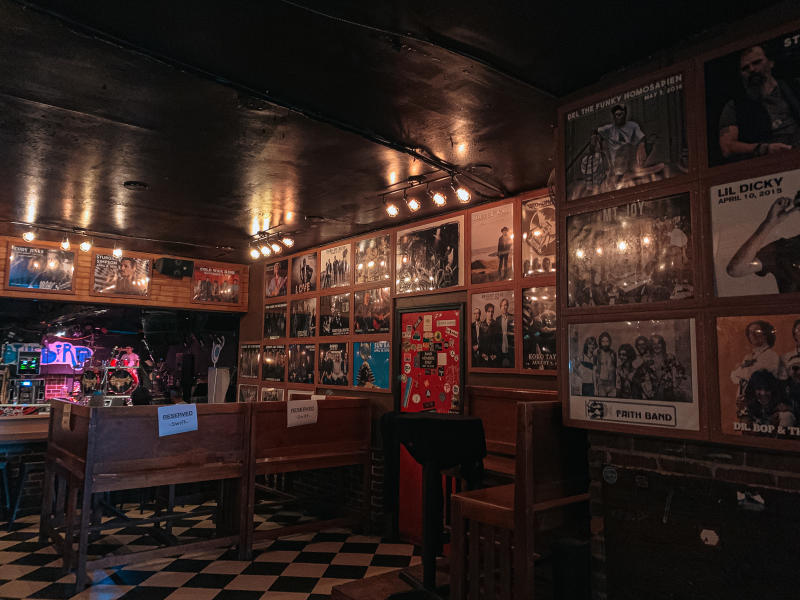 The Bluebird is Bloomington's premier music venue, booking iconic artists such as Jimmy Eat World and Blues Traveler, cover bands including Hairbangers Ball and Back to Mac, and local artists like Hank Ruff and Fat Pockets. Listening to a live show at The Bird is a great way to spend a night in B-Town — do note the venue is strictly 21+.
 
Buskirk-Chumley Theater
Originally built in 1922 as a silent-movie house, the Buskirk-Chumley Theater now serves as a venue for musical performances, local festivals, theater & dance productions, film screenings, stand-up comedy, and more. The stage hosts a variety of fun events each month — check out our events calendar to see what's going on this month and in the near future at the theater.
 
The Comedy Attic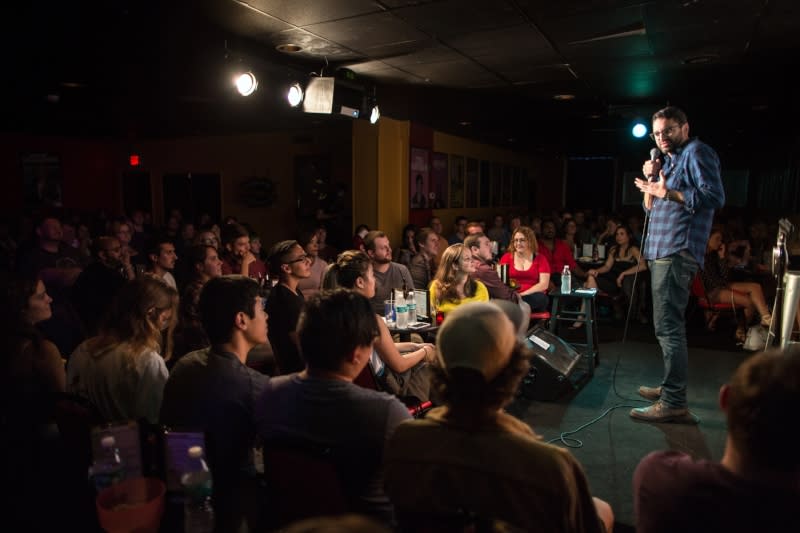 The Comedy Attic, Bloomington's first and only full-time comedy club, is one of the most respected comedy venues in the country — comedians who have performed at The Attic include Amy Schumer, John Mulaney, Melissa Villaseñor, and many more. While big-name performers come through town a few times each season, smaller-scale (yet still hilarious) comedians perform on a near-weekly basis at the attic venue, offering a knee-slapping night of fun in downtown Bloomington most weekends.
 
IU Auditorium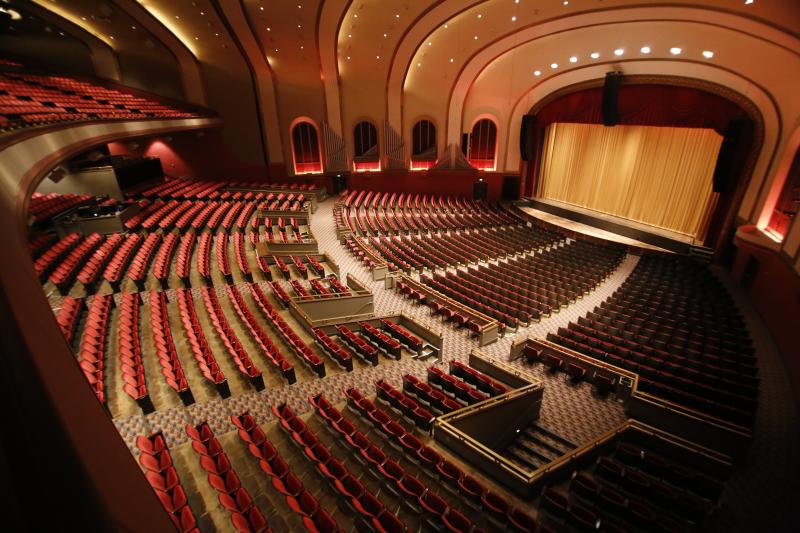 Have a big city experience in Bloomington — with its high ceilings, classic art, and all-around opulent space, the inside of the IU Auditorium feels more like Chicago than Bloomington.​ A frequent host to off-Broadway productions, concerts, comedians, and talks with notable celebrities & public figures, there's a fantastic event happening nearly every week at the university venue. 
 
Musical Arts Center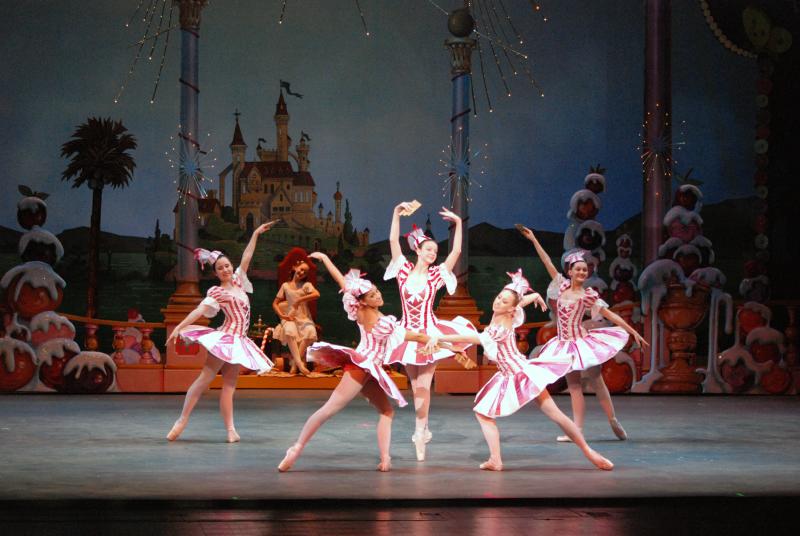 IU's Musical Arts Center (MAC) is one of the most state-of-the-art performance venues in the United States, featuring the second-largest stage area in the country — second only to New York City's Metropolitan Opera. The venue hosts a selection ballets, operas, and musical performances by IU's Jacobs School of Music each season. Time your visit during one of their world-class productions — we highly recommend the beloved winter performance of The Nutcracker.
 
Simon Skjodt Assembly Hall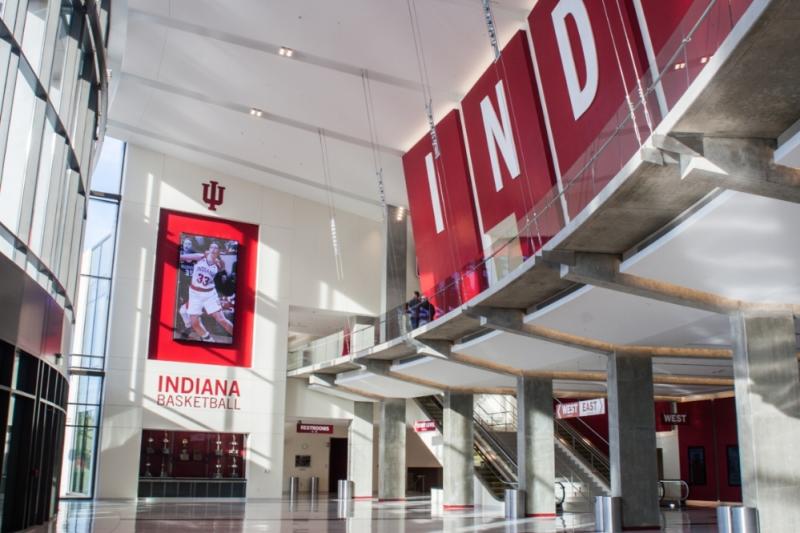 Considered one of college basketball's most iconic arenas, Simon Skjodt Assembly Hall is the site of Hoosier tradition, lore, victory, and comradery. It's a venue with rich basketball history — practically holy ground for college basketball enthusiasts. There's nothing quite like attending an IU Basketball game and singing "Sweet Caroline" with 17,000 people as the Big Red Pep Band jovially plays the tune from the stands — head to a game yourself to become a true Hoosier.
Education
Biology Greenhouse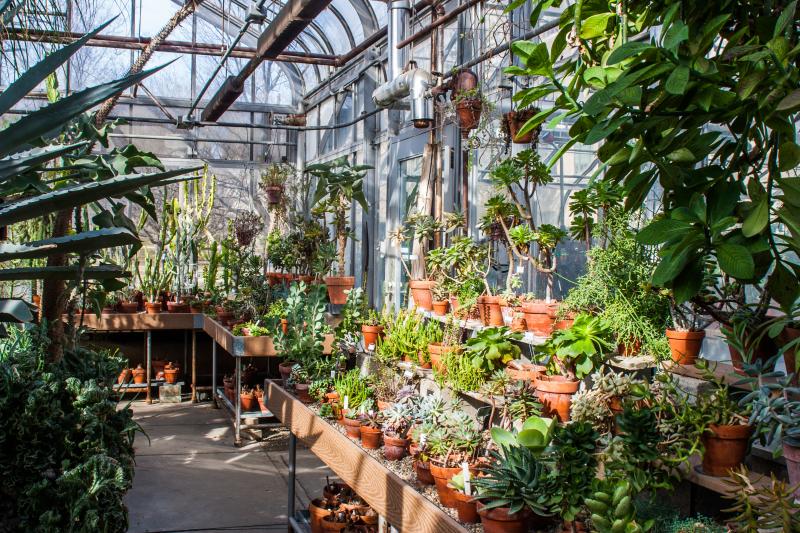 A bit of a hidden gem, the Biology Greenhouse is home to nearly 800 different species of rainforest, desert, and insectivorous plants from around the world — the eldest of which, the sago palm, is over 100 years old. Fans of Harry Potter will especially enjoy a visit to the Biology Greenhouse, as it has a magical similarity to Professor Sprout's Herbology classroom — minus the screeching mandrakes, fortunately.
 
Cook Hall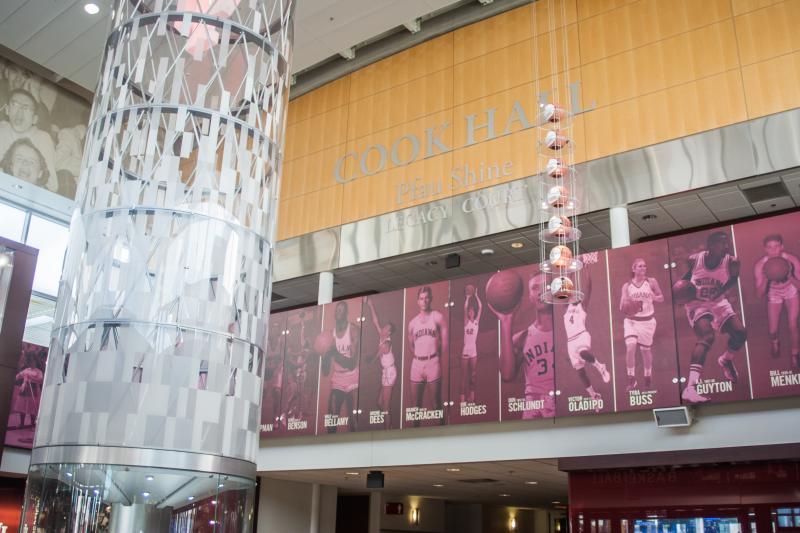 Cook Hall is a state-of-the-art facility that serves as the practice, training, and conditioning domain for the men's and women's basketball teams. Beyond its primary purpose, Cook Hall is also home to the Pfau Shine Legacy Court, which is an exhibit that chronicles the history of Indiana Basketball. The space features photographs, artifacts, trophies, and interactive touch-screen kiosks that celebrate IU's championship teams and basketball traditions, giving students, alumni, and visiting fans a unique opportunity to experience the university's celebrated basketball history.
 
Eskenazi Museum of Art at Indiana University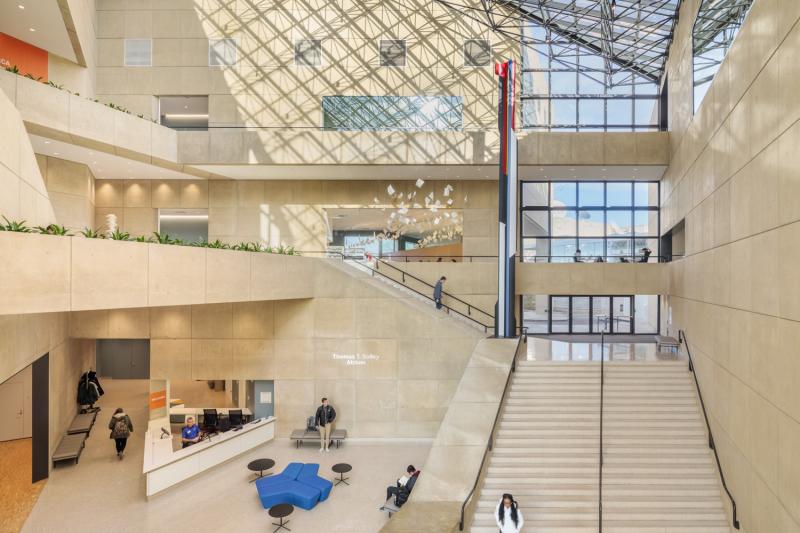 Photo by Eskenazi Museum of Art
The Eskenazi Museum of Art at Indiana University is a work of art itself — designed by I.M. Pei, the architect behind the Louvre Pyramid and the Rock & Roll Hall of Fame, the museum has no 90-degree angles except where structurally-necessary. Throughout seven galleries, there are over 45,000 objects available for observation, including works from Pablo Picasso, Jackson Pollock, and Claude Monet, as well as ancient artifacts, Renaissance masterpieces, and much more — all available to the public at no admission cost, making it a top destination during your chilly visit in B-Town. 
 
Lilly Library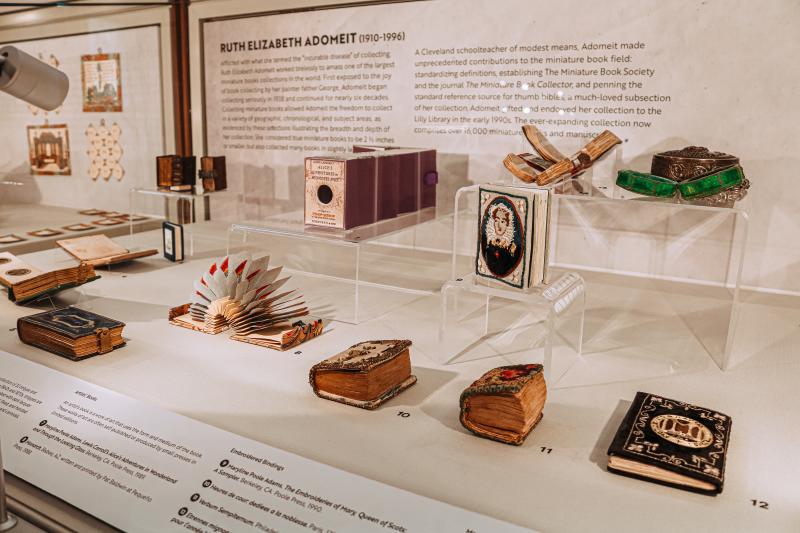 The Lilly Library is an internationally-revered collection of millions of cultural & literary artifacts that document some of humanity's highest achievements, available for observation & admiration to all in Bloomington, incredibly, at no cost. The museum boasts over 460,000 books, 8.5 million manuscripts, 120,000 items of sheet music, and thousands of other items including the First Folio of Shakespeare's works, over 30,000 comics donated by Batman producer, Michael Uslan, and much, much more, making for one of the most interesting indoor activities in the area.
 
Monroe County History Center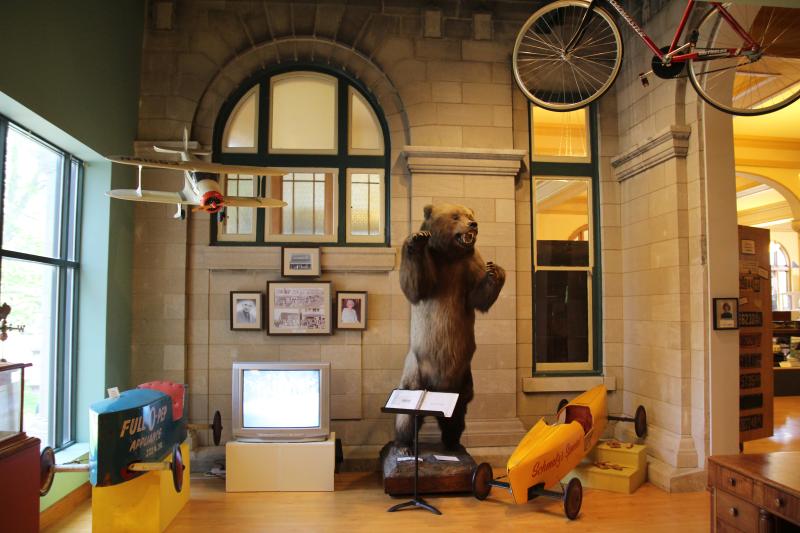 The Monroe County History Center strives to collect, interpret, and present the genealogy, history, and artifacts of Monroe County in order to best depict the heritage & culture of the community. Here, you can learn about the history of Bloomington's limestone industry, Monroe County transportation, iconic local sports & athletes, and more. The History Center also features rotating exhibits throughout the year, so there's something new and interesting to see each time you visit! 
 
WonderLab Museum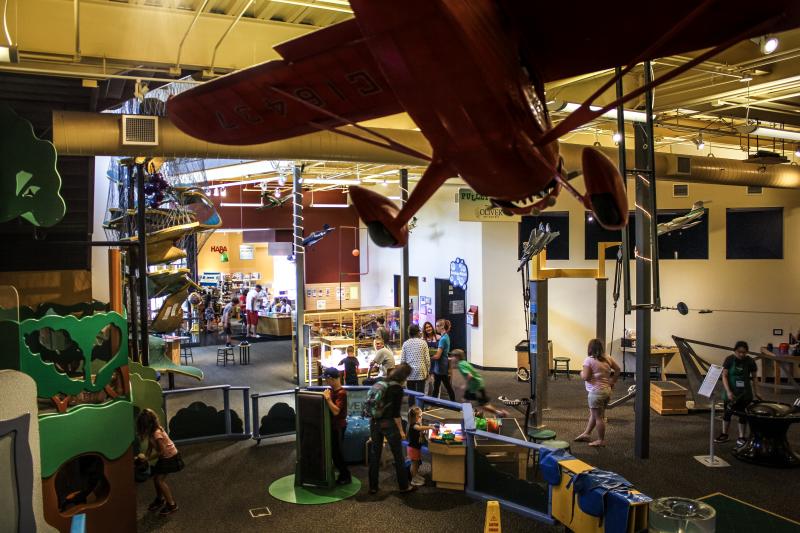 WonderLab Museum is an award-winning children's museum that strives to cultivate excitement and curiosity for science through interactive exhibits & programs. There's much to be explored at WonderLab, including the Fitzgerald Hall of Natural Science, which showcases live insects, amphibians, and reptiles in their natural habitats, the Bubble Flow exhibits for exploring "soapy science," and much more. It's one of the top attractions for families in Bloomington, and one of the few children's museums in Southern Indiana.
Activity
Board & Brush Creative Studio

Photo by Board & Brush Creative Studio
Embrace your creative side while you're in B-Town — sign up for a DIY workshop and create a personalized wood project (a sign, a flower box, a coat rack, etc.) during an instructor-led class at Board & Brush. All materials are included in the cost of the workshop, and you have the option to choose your own paint & wood stain colors. Spend an evening creating a gift for a loved one or a custom art piece for your own abode — it'll be something you'll always remember your trip to Bloomington by.
 
Classic Lanes Bowling Center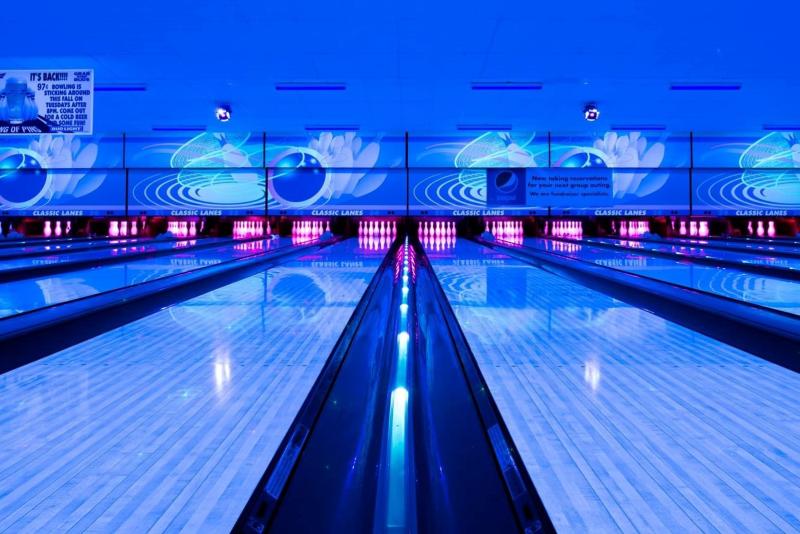 Photo by Classic Lanes Bowling Center
Classic Lanes offers 32 bowling lanes, as well as billiards, arcade games, concessions, and a full bar — which makes it a great indoor attraction for just about anyone! Play one game of bowling, or spend an entire day knocking down pins, shooting pool, playing arcade games, and snacking on concession food.
 
Get Out Bloomington Escape Rooms
Gather a few friends or the family and head downtown for an hour-long challenge at Get Out Bloomington! Choose from two adventures — The Stolen Artifact or The Omega Code — and work together to find clues, solve puzzles, and escape the room in 60 minutes. If your crew loves games, this escape room experience is a must for you.
 
Frank Southern Ice Arena
From October through March, you can rent a pair of ice skates and glide across the rink at the Frank Southern Ice Arena — a quintessential indoor winter activity. Warm-up with a hot coffee or cup of cocoa at the nearby Soma Coffee House & Juice Bar after you hang up your skates!
 
Hoosier Heights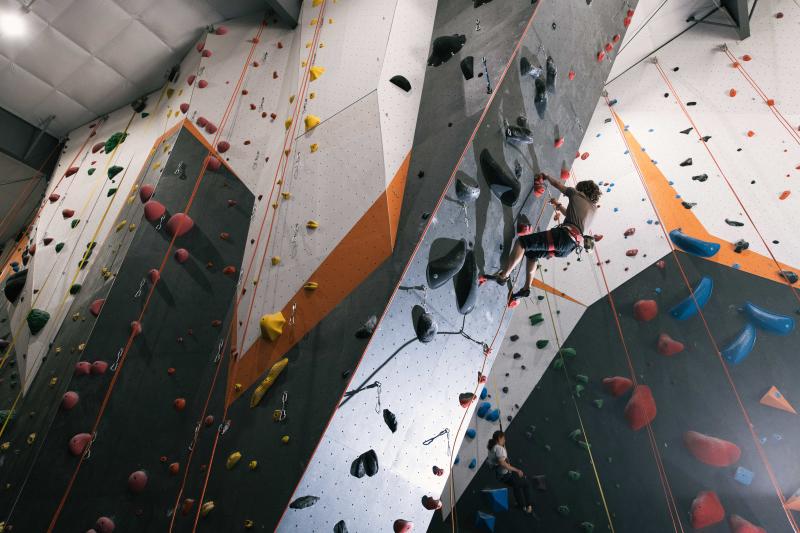 Challenge yourself to try a new activity at Hoosier Heights — the indoor rock climbing facility offers various experiences for all skill levels. Visitors will enjoy free climbing and clinics for new climbers, depending on the previously established skill level or lack thereof. For active couples, families, and groups of friends, this could be a fun experience that gets you hooked enough to find a climbing facility near you — or one that keeps you coming back to B-Town for more!
 
The Pottery House Studio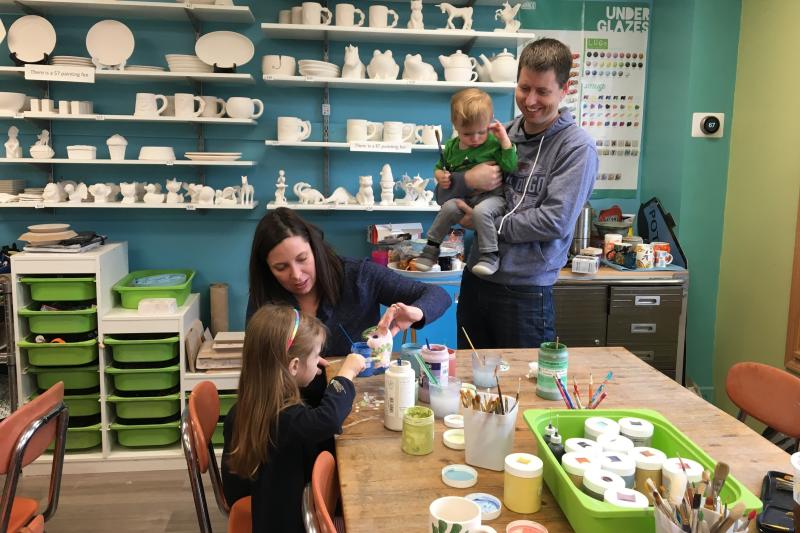 Photo by The Pottery House Studio
Artsy people will love a visit to The Pottery House Studio. A similar experience to that at Board & Brush, visitors choose from a large assortment of clay pottery items (cups, figurines, vases, piggy banks, etc.), select glazes, then get to painting! Create your own custom kitchenware, a statement decor piece, or a memento of this season of your life — something that's particularly special for kids and families to look back on years later.
 
Urban Air Adventure Park
Looking to burn some energy? Spend a few hours jumping around at Urban Air Adventure Park! The indoor trampoline park features tons of trampolines, a Ninja Warrior course & Wipeout course, climbing walls, a slam dunk zone, and more. Head across the parking lot to El Ranchero for a delicious Mexican meal. 
LOOKING FOR MORE THINGS TO DO IN BLOOMINGTON? CHECK OUT THESE BLOGS: