Friday, December 20, 2019
Indoor Activities to Experience this Winter
Categories: Family Fun, General
Less-than-ideal winter weather shouldn't keep you from enjoying all Bloomington has to offer! Check out these great ways to make the most of your winter days in Monroe County.
Museums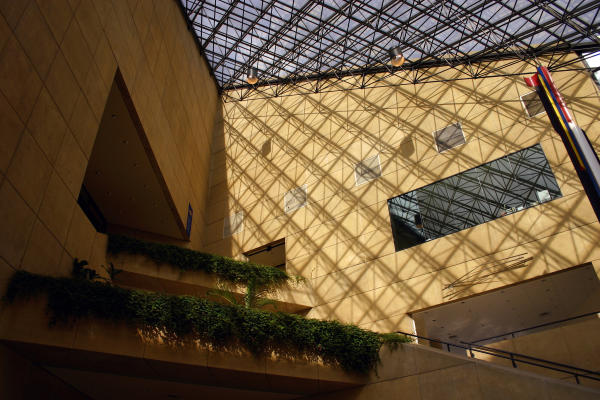 Bloomington has no shortage of interesting museums to visit, no matter your interests.
If you're an art fanatic, stop by the Eskenazi Museum of Art, located on Indiana University's campus. The recently renovated museum features exhibits from all around the world, and from ancient times to post-modern works.
Located just a short walk away is another great art museum, the Grunwald Gallery of Art. Contemporary art collections from artists all over the country as well as Indiana University art students bring an evergreen rotation of exhibits to admire, all for free.
If history is more your style, there are multiple stops in Bloomington to suit your taste. The Mathers Museum of World Cultures is decked out with exhibits from around the world, giving you a chance to get up close and personal with artifacts that give you a glimpse into global ideas from a hometown museum.
Curious about Bloomington's history? Multiple museums, from Indiana University's Wylie House to the Hinkle-Garten Farmstead Museum, give you ways to travel through Bloomington's history throughout the years.
For even more museums to spend some time this winter, check out our museum page on the Visit Bloomington website.
 
Theatre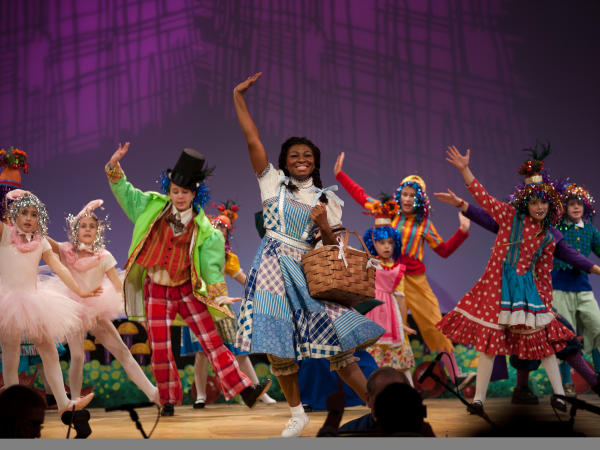 Live performing arts of all types are all around town and waiting for you to join the audience.
At the Bloomington Playwrights Project, new plays premiere from big names and local stars alike, giving you a new taste of art in the heart of downtown Bloomington.
The Cardinal Stage Company brings classics and contemporary theatrical pieces to life. Musicals, modern choices, and children-specific performances are held throughout the season for the whole family to enjoy.
The IU Auditorium is well-known in the community for continually bringing top performers to Bloomington, from world-renowned orchestras to Broadway musicals. Each season brings an entirely new lineup of performances, so make sure to check with the box office to see what's happening.
Bloomington is home to some world-class comedy as well. The Comedy Attic is where Hoosiers have come for years to enjoy drinks with friends and leave with sides sore from laughing. Check out a weekend performance from a touring comedian, or come Wednesday to see some of the area's stand-up artists.
 
Shopping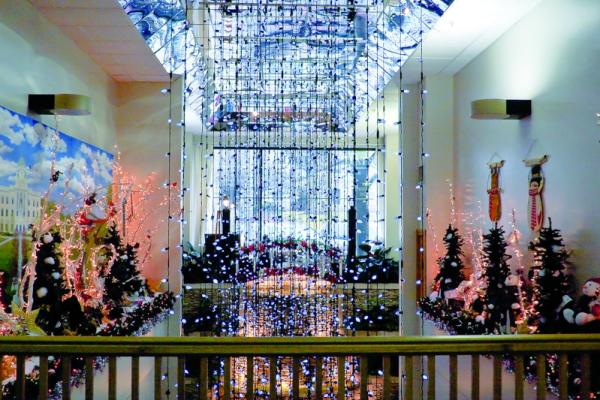 If you'd rather spend the wintery months getting some retail therapy, Bloomington has solutions for you.
Head to the College Mall for a host of popular national stores all under one roof, so you can do all your shopping without stepping into the cold. The mall even has a food pavilion to sate any hunger during an all-day shopping session.
Another great choice for shopping is the Fountain Square Mall, located right downtown. This shopping center has everything from game stores to boutique clothing stores and even escape rooms, making it a one-stop-shop for anything you need for friends and family, no matter their interests.
 
Stay Active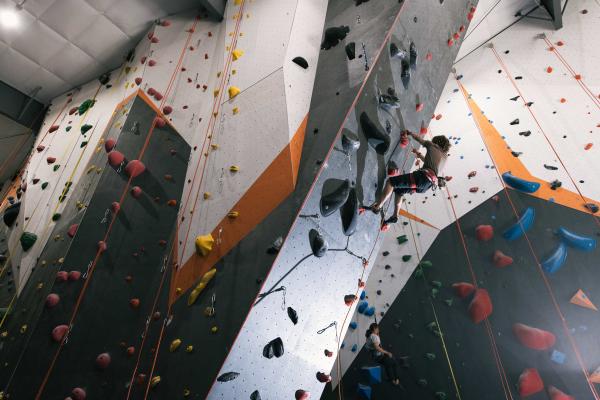 The weather outside might not lend itself to physical activity, but that doesn't mean you can't keep moving in your spare time
Take the whole family for a day at LaserLite. Everyone will love chasing each other through the blacklight maze and improving their laser accuracy throughout your time together. During breaks between rounds, make sure to hit the arcade to play some old favorites and new challenges.
Gravity got you down? Spend a day at UrbanAir Adventure Park. Fun for kids of all ages and adults too, UrbanAir has a variety of trampolines, obstacle courses, and games to keep you occupied all day, rain or shine.
Hoosier Heights offers Climbing 101 classes for beginning climbers and has a variety of rope and boulder problems to keep seasoned climbers occupied during the winter months. Climbing gear is available for rent at the gear shop and monthly memberships are an option to keep you moving throughout the colder times of the year.
Bring a retro feel to your winter recreation and go roller skating at Western Skateland. Bloomington's only roller rink features an arcade, skate rentals, and plenty of skating clinics. Check out their Facebook page for information on special offerings, like live music dates and specialty skating clinics!
Ice skating is a classic winter activity, so it only makes sense to take a trip down to the Frank Southern Ice Arena. Rent your skates rink-side and enjoy a day on the ice, or stop by to catch a local hockey game.
 
Cool Places to Check Out!