Tuesday, September 5, 2023
Fall Fun with Kids in Bloomington
Categories: General, Family Fun
There's nothing like fall in Bloomington, especially for families. With fun seasonal festivals and events, cozy adventures, and an abundance of leaves to be stomped through, there's plenty to do with kids in B-Town. Whether you're here for a day, a weekend, or a week, there's much fall fun to be had among the red and orange rolling hills.
 
Experience Fall Classics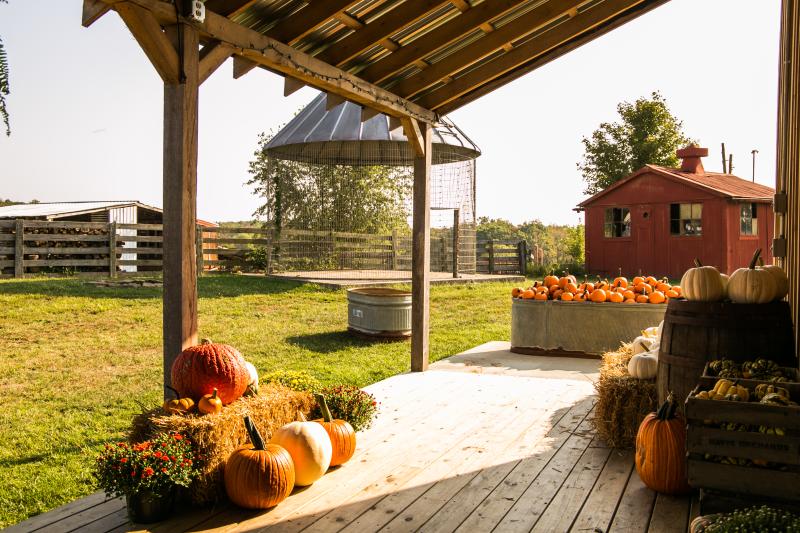 Pick a Pumpkin
Take a short drive west of Bloomington for a quintessential visit to Fowler Pumpkin Patch during your fall adventure. Perfect for families, this harvest season attraction features a corn maze, u-pick pumpkin patch, petting zoo, hayrides, and more. It's a fun place for kids to romp around and for you to capture memorable family photos.
 
Enjoy a Picnic
Bloomington offers several great picnic locations, but two of the best during fall are Dunn Meadow at Indiana University and Oliver Winery. If you're an IU alum spending the day on campus with your kids, Dunn Meadow is the perfect place to pitch a blanket and picnic spread during the lunch hour. If you want to enjoy a seasonally-flavored adult beverage while treating the kids to a cozy picnic, there's no better place to do so than Oliver Winery.
Please note: Outside food and beverages are not permitted at Oliver, but they do offer picnic packages that include an assortment of gourmet meats, cheeses, dried fruits, and accompaniments.
Attend Seasonal Events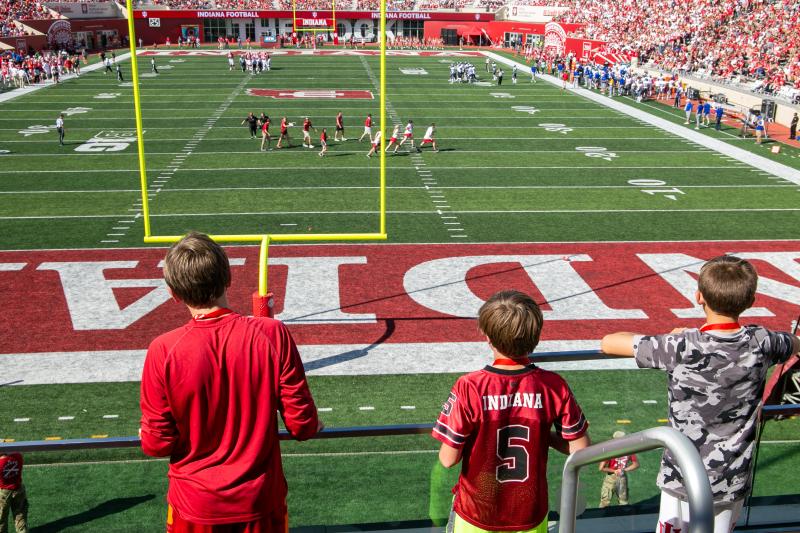 See Balloons Soar
Each year in September, the whole family can enjoy hot air balloon launches, helicopter rides, pyrotechnic skydivers, fireworks, food & commercial vendors, and other entertainment at the Kiwanis Indiana Balloon Festival! The special event only happens once a year during fall — it's a whimsical sight you don't want to miss out on.
 
Experience a Glass Pumpkin Patch
Enjoy a unique pumpkin patch experience at Bloomington's Great Glass Pumpkin Patch — have the kids pick out their own  blown-glass pumpkin from a patch of over 500 glass pumpkins this October. Make it a tradition by returning to B-Town every year to pick another pumpkin to add to the kids' collection!
 
Cheer on the Hoosiers
Few things feel more autumnal than college football, and Bloomington is one of the best places to experience it. Surprise the kids with some new Hoosier gear and tickets to an IU Football game this fall — take them to BuffaLouie's, Nick's English Hut, or Yogi's before or after the game for the full game-day experience.
Hike Through the Fall Foliage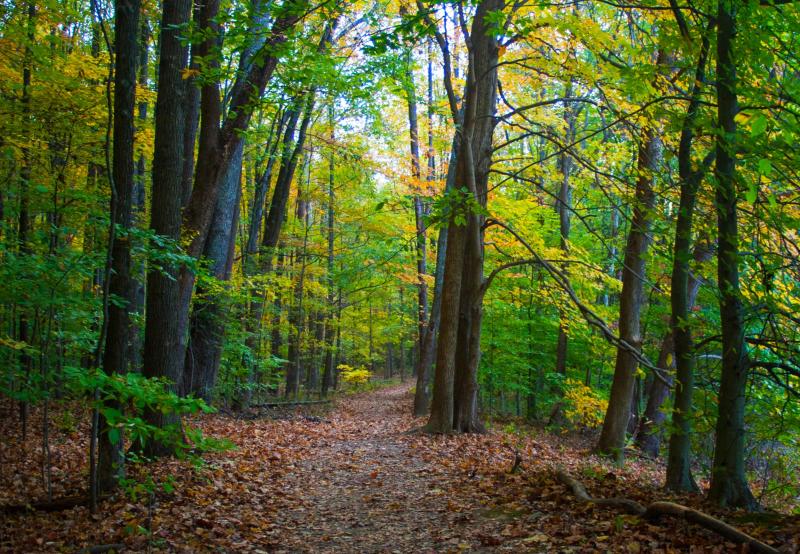 A Short Trek Close to Campus
Griffy Lake is a secluded, peaceful lake nestled in a nature preserve just five minutes from the Indiana University campus. It offers eight hiking trails of varying distances, from 0.2 miles to 1.7 miles, giving visitors of all ages a chance to crunch through the fallen leaves and admire the fall-toned foliage around the lake.
 
A Leisurely Stroll through Downtown
Get active and have an outdoor adventure with the kids by strolling the B-Line Trail. The 3.1-mile paved path weaves by several family-friendly attractions, including the WonderLab Museum and Switchyard Park. You could spend the day walking to the park, playing at the state-of-the-art playground, picnicking for lunch, then biking to WonderLab to explore the museum and WonderGarden in the afternoon. Talk about a fun-filled fall family day!
 
A Hike through the Charles C. Deam Wilderness
Kids who are a bit older or experienced hikers will love trekking the Peninsula Trail within the Charles C. Deam Wilderness. The 2.6-mile trail ends on the shore of Monroe Lake, offering an incredible view of the water surrounded by lush fall foliage — not to mention the surrounding fall forestry along the way. If your family includes a few furry friends, feel free to bring them along on a leash.
EXPERIENCE MORE FALL RECREATION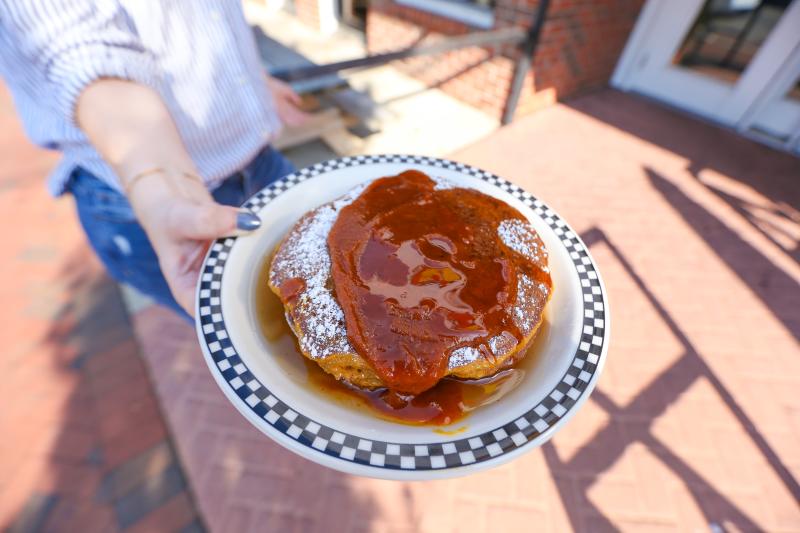 Get Spooky at the Rose Hill Cemetery
Do your kids love being spooked during the fall season? Take them to Rose Hill Cemetery for a self-guided walking tour. The final resting place of many prominent Bloomington citizens, including Hoagy Carmichael and Dr. Alfred Kinsey, Rose Hill Cemetery offers visitors a chilling fall experience just minutes from the heart of downtown. Go during a misty morning or at dusk for the ultimate spooky experience.
 
Catch a Movie at Starlite Drive-In
Originally opened in 1955, Starlite Drive-In is Bloomington's only drive-in movie theater. Every year during fall, they screen seasonal family favorites including Hocus Pocus, The Scooby Doo Movie, and more. Catching a movie at the drive-in is a great fall activity for anyone, but it's especially magical for families with young kids. Pack extra blankets, fuzzy socks, and your favorite snacks for maximum coziness!
 
Go on a Fall Flavors Tour
There's no shortage of delicious fall flavors in Bloomington. If your kids are little foodies in the making, treat them to a B-Town fall flavors tour. Enjoy Pumpkin Pancakes from The Village Deli for breakfast, Campfire Hot Chocolate from Crumble Coffee & Bakery for a post-breakfast beverage, Michael's Chili from Uptown Cafe for lunch, Caramel Apple Pie ice cream from Hartzell's for an afternoon snack, and Shepherd's Pie from The Irish Lion for dinner.
LOOKING FOR MORE FAMILY-FRIENDLY ACTIVITIES IN BLOOMINGTON? CHECK OUT THESE BLOGS: