Tuesday, September 24, 2019
Fall Fun with Kids
Categories: General, Family Fun
Cool weather doesn't mean that there's a shortage of fun things to do with your kids in Bloomington! As the days get crisper and the leaves start changing color, follow this blog to find ways to keep the entertainment going all season long!
Go on a Hike
Bloomington has so many gorgeous natural spaces to explore that only get prettier as the leaves start to change! Here are a few of our favorite places to see the colors.
Hoosier National Forest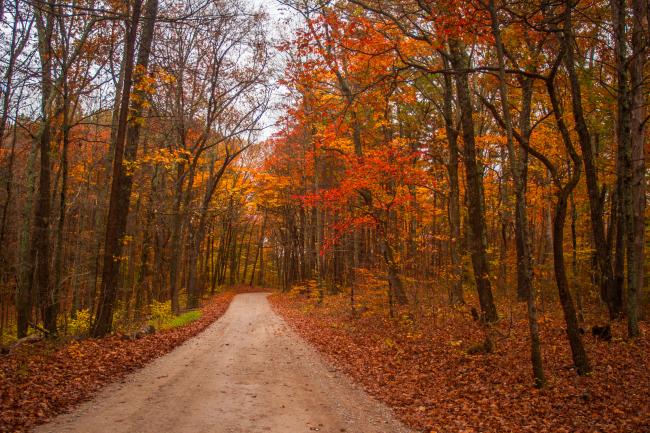 The Hoosier National Forest has miles of trails to have a fun day hike, or set up camp for a night around the campfire making s'mores with the family. Climb up the Hickory Ridge Fire Tower before sunrise to watch the world around you burst into a colorful fall landscape as the sun makes its way across the sky.
Monroe Lake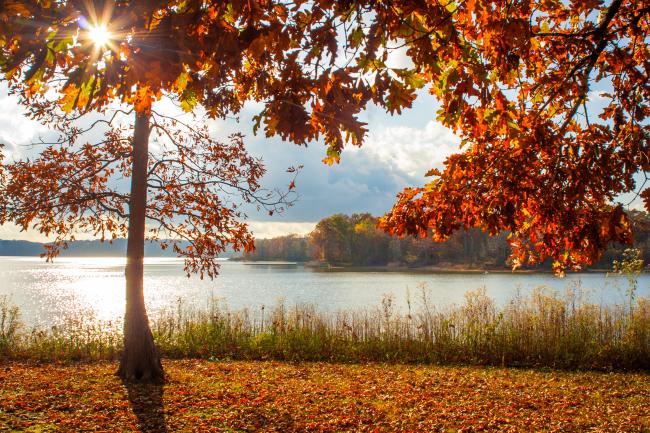 The lake isn't only for summer! Monroe Lake is a great place to take in the sights and sounds of autumn, from the gentle lapping of the lake to the birds flitting through a canopy of leaves in every color imaginable for a fall day. 
Beanblossom Bottoms Nature Preserve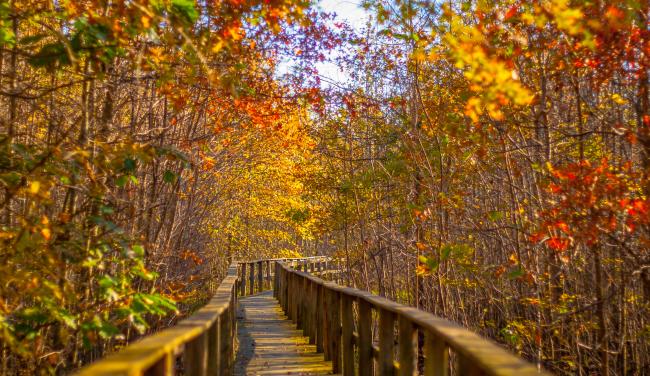 Beanblossom Bottoms features an easy, 2-mile hike on a raised boardwalk through beautiful fall foliage in an area known for its flourishing bird activity. This hike is perfect for families with animal-loving kiddos or those looking for a less-rugged hiking option!
RELATED: BLOOMINGTON'S MOST UNIQUE HIKES
 
Explore a Local Festival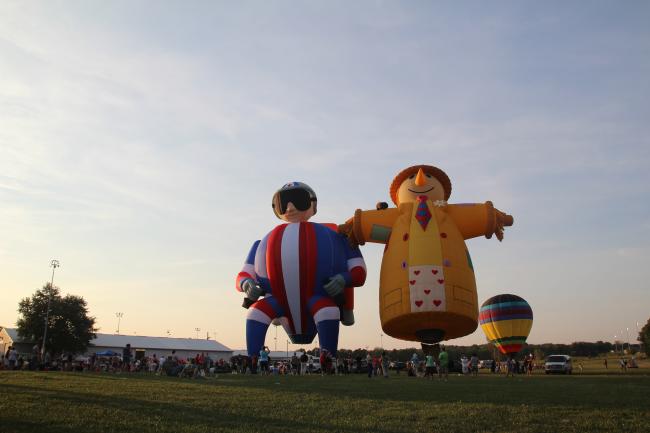 Monroe County has a wide variety of festivals to entertain your family for hours on end! From watching hot air balloons to listening to music from around the world, or even traipsing through a magnificent glass pumpkin patch, there's a festival for every kid of every interest! Check out our list of Bloomington's Best Fall Fests to see where you should head this autumn.
 
Have a Family-Friendly Halloween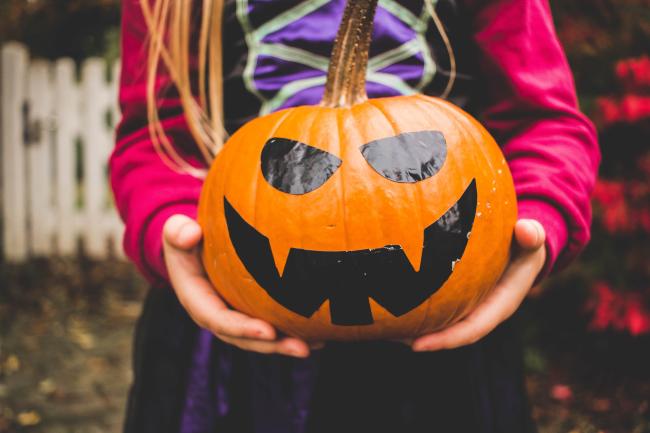 Bloomington has no shortage of family-friendly activities to make Halloween a hit for even the littlest kiddos! Check out our list of Halloween Happenings for everything from haunted houses to spooky movies in the park and a list of trick-or-treat activities!
 
Fun Indoors
If the temperature gets a little too chilly or the fall rain means you can't spend a day outside, check out one of these fun indoor alternatives for a day of entertainment.
See a Movie at the Buskirk-Chumley

Whether you're watching a spooky movie for Halloween or want to see something more current, the Buskirk-Chumley is the perfect place to stay out of the elements and still have some fun! Conveniently located on Kirkwood, this theater is within walking distance of downtown eateries for a family night out.
Learn Something at Wonderlab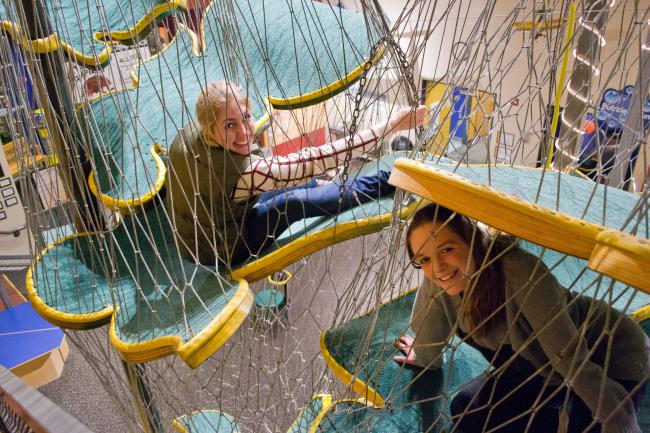 Kids of all ages will love everything Wonderlab has to offer. With exhibits ranging from everything about physical science to animal behavior and even a giant grapevine to climb around, Wonderlab is a great place to take curious minds, no matter how big or small.
Get Active at Urban Air Adventure Park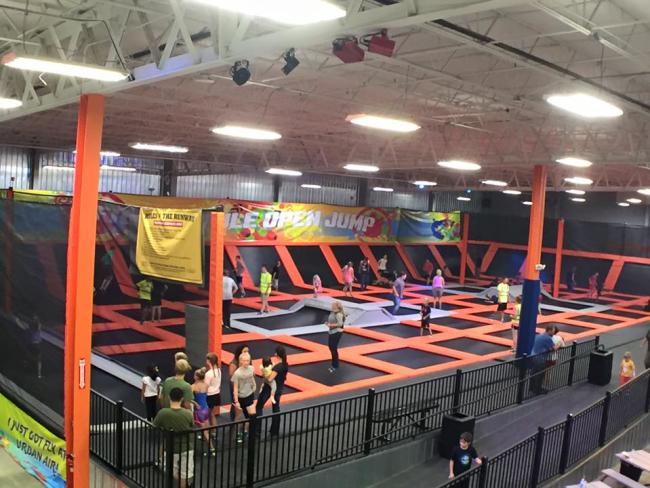 If the kids have the energy to get out, but they can't play outside, treat them to a day of excitement at Urban Air Adventure Park. Trampolines, obstacle courses, and special themed days give your kids tons of options for finding their new favorite way to play, no matter the weather outside.
Solve a Puzzle in an Escape Room
Escape rooms don't always have to be scary! Take the whole family down to the Code and Key Escape Room and try your hand at solving puzzles as secret agents or archaeologists on a special mission. Kids 10 and under play for free, so bring the whole family and get ready for some quality bonding time!
 
Fall Classics
Visit a Pumpkin Patch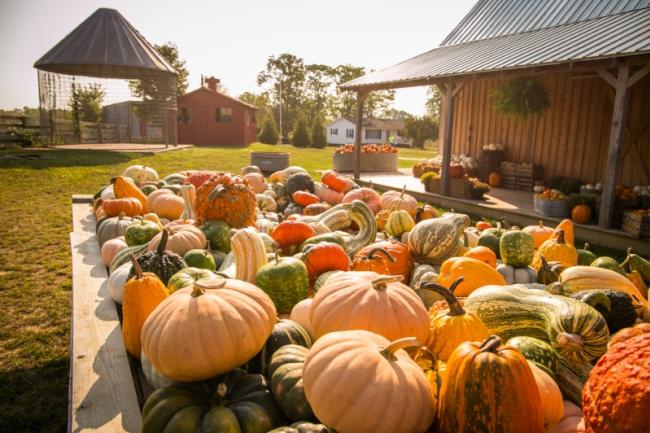 Nothing says "fall" like picking out a pumpkin to leave on your doorstep this season. Check out the Great Glass Pumpkin Patch for something that will last for years to come, or swing by Fowler Pumpkin Patch for one you can carve into. Make sure to visit the petting zoo and catch a hayride while you're there!
Sample Fresh Flavors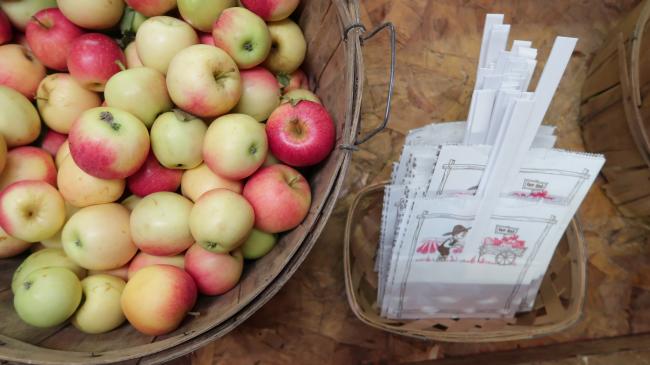 If you have a family full of cider-lovers, swing by Musgrave Orchard to grab some award-winning apple cider as well as pumpkins, persimmon pulp, and more, in a scenic orchard just outside of town.
Picking your own more your style? Head over to the Bloomington Community Orchard to try one of the many varieties growing here! The orchard is free to the public and maintained by volunteers, so check out how to get involved if your little ones fall in love with the beautiful trees.
RELATED: FALL FLAVORS IN BLOOMINGTON
Take Family Photos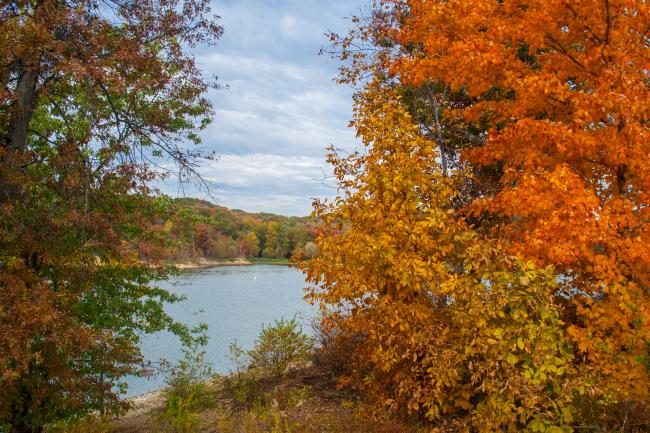 The Bloomington area has some stunning opportunities for fun family photos that don't have to be a hassle! Grab the camera and head out to one of our favorite fall foliage sites to snap some candids that you'll treasure forever.