Bloomington's Best Fall Festivals
Categories: Events, Festivals, General
As the leaves start changing throughout Southern Indiana, Bloomington comes alive with vibrant festivals to entertain spectators of all ages and interests! Everything from music to art to hot air balloons can be found in Monroe County, providing hours of fun to fuel your fall adventures. The events may look different this year, but that doesn't mean the celebration has to stop.
 
PRIDEFest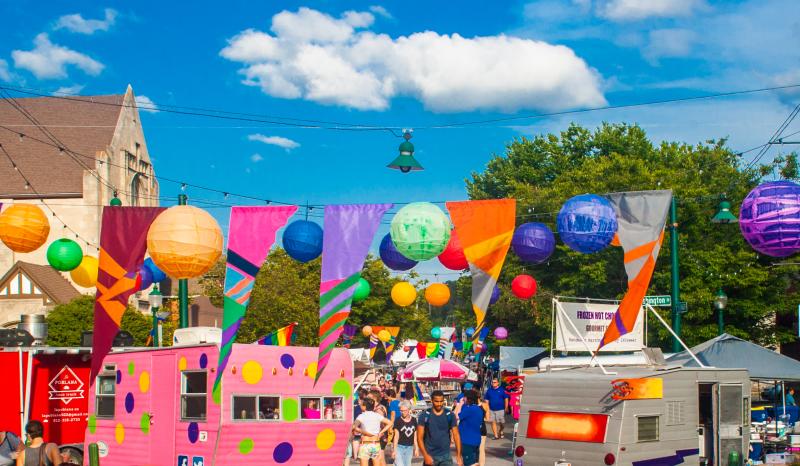 When: Thursday, August 27 - Saturday, August 29, 2020
Where: Virtual
Cost: Free
The best college town pride fest in the nation (Thrillist) is online this year. Pridefest 2020 will include a vendor expo, workshops with activists and experts, wellness activities, music performances, dance parties, and other live entertainment! There will be more events added to the calendar such as ticketed pop-ups, film screenings, and much more. To stay up to date, visit Bloomington PRIDE's website. 
 
Fourth Street Festival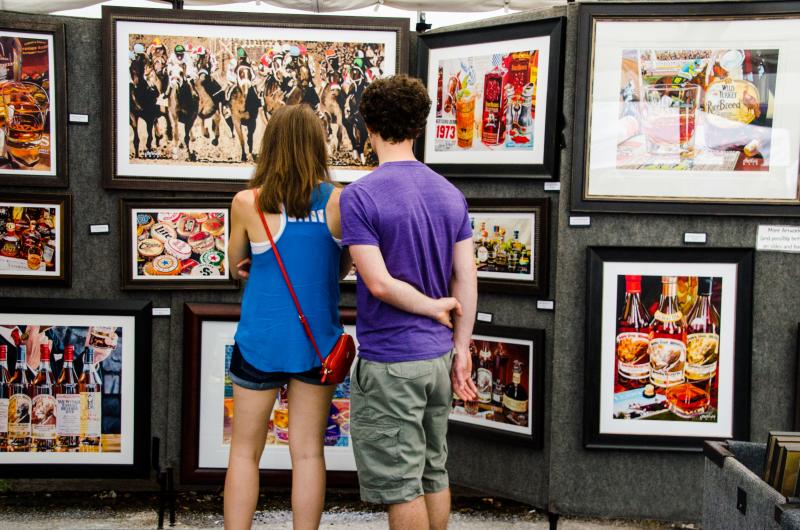 When: Saturday, September 5 - Thursday, December 31, 2020
Where: Virtual
Cost: Free
Over 80 professional 2D artists, fiber artists, glass artists, jewelers, potters, painters, photographers, sculptors and wood artists will be participating in this year's Virtual Fourth Street Festival of the Arts and Crafts opening Labor Day weekend and running through the end of the year. For more info visit 4thstreet.org. 
 
Kiwanis Indiana Balloon Festival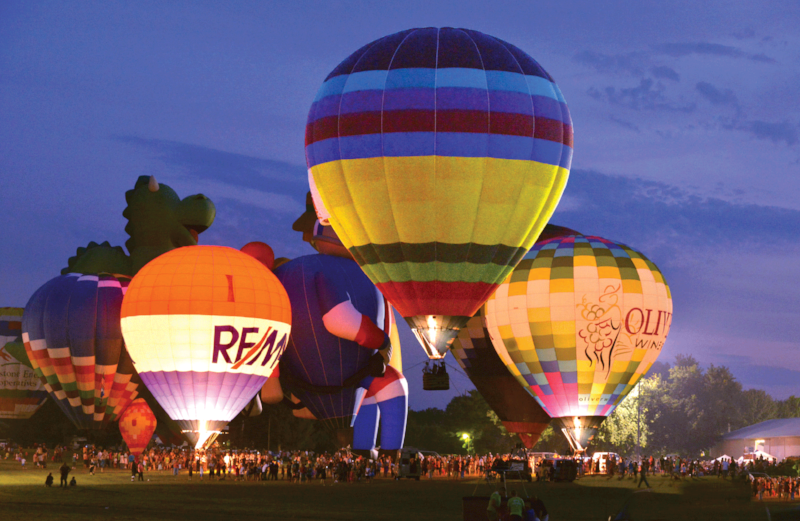 When: Saturday, September 12, 2020. Rain date: Sunday, September 13, 2020
Where: Monroe County Fairgrounds
Cost: Free
The magic of watching hot air balloons take off and soar over the rolling hills of Southern Indiana is a sure way to entertain anyone for a weekend. The Kiwanis Indiana Balloon Festival is a chance to watch balloons of all shapes and sizes float through the sky. This year, the balloon festival is a drive-by event. There is a balloon launch in the a.m. and a balloon glow in the evening. The annual festival will have vendors at the event where you can buy handmade miniature hot air balloon ornaments, inflatable toys, and merchandise. Virtual events include puppet shows, a 5k walk/run, "Kiwanis Idol," and so much more. Find more information here. 
 
Lotus World Music & Arts Festival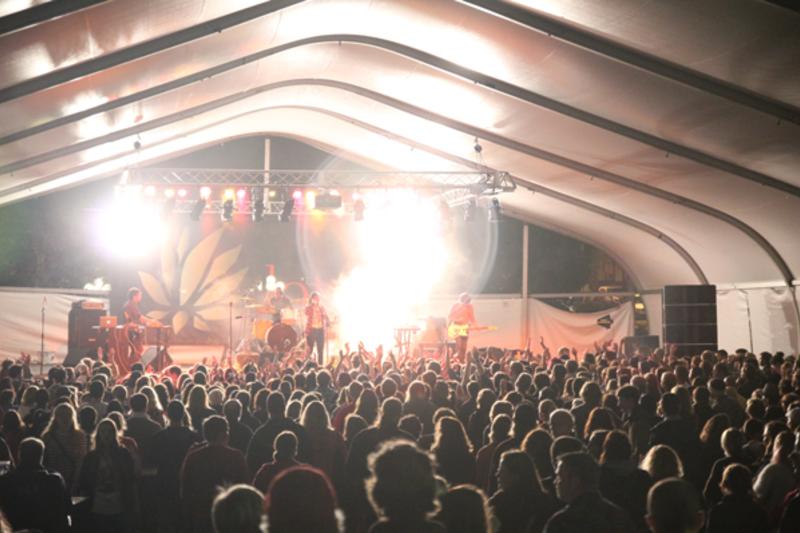 When: Thursday, September 24 - Saturday, September 27, 2020
Where: Virtual & Switchyard Park
Cost: Prices vary for single-night tickets
One of the oldest world arts festivals in the world and the only one of its kind in Indiana, the Lotus World Music & Arts Festival will give you a taste of arts near and far while never leaving Southern Indiana. While most of the events are virtual this year, some still require you to purchase tickets. There will be an in-person concert at Switchyard Park, though!  Also, in an effort to get everyone excited, Lotus is offering Lotus Festival Outreach Kits. For more information on this year's Lotus Festival and ways to support the arts, click here. 
 
Midway Music Festival + Summit
When: Monday, September 28 - Saturday, October 3, 2020
Where: Virtual
Cost: Advance All-Access Pass - $35, General All-Access Pass - $60, Advance VIP All-Access Pass - $45, General VIP All-Access Pass - $50, Show tickets range from $3-$5
The Midway Music Festival celebrates women and non-binary artists through music and the arts through education, empowerment, and entertainment. Started as an internship project, this year, the nonprofit music festival is a virtual experience that gives guests a taste of a festival with equality in mind. With local vendors and local artists, this festival is the perfect way to get a taste of some lesser-known musical gems around Monroe County and the midwest. Midway Music is also hosting a summit along with the music festival. Hear from a panel of women-identifying and non-binary people in the music industry! Visit their website for more information. 
 
Great Glass Pumpkin Patch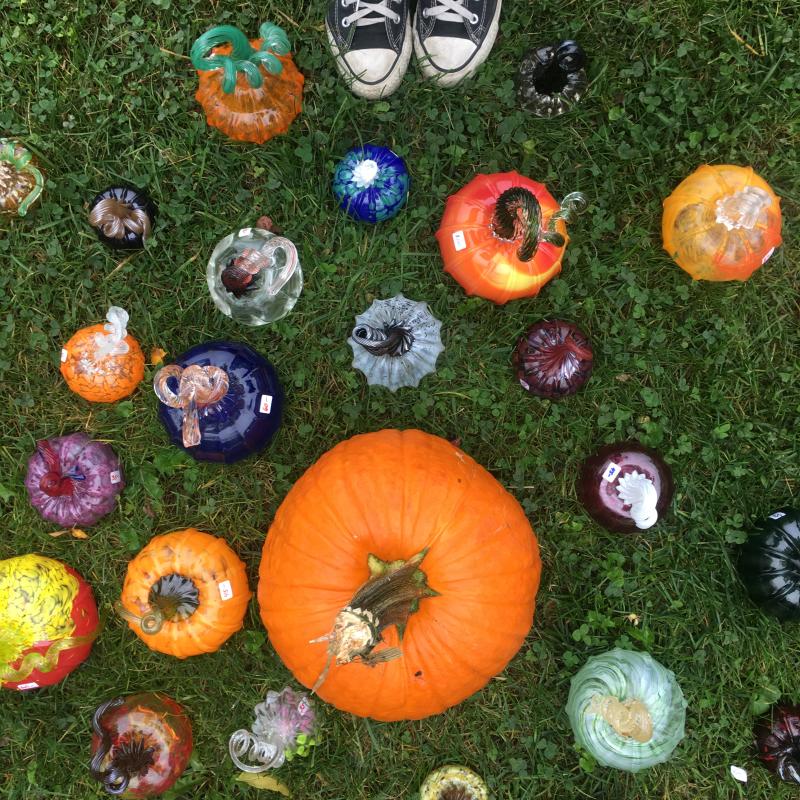 When: Saturday, October 10, 2020
Where: Monroe County Courthouse Lawn
Cost: Free
Located on the lawn of the historic Monroe County Courthouse, the Great Glass Pumpkin Patch is an exhibition of over 900 hand-blown pumpkins, available for purchase, or just for a good gander! After you pick your glass pumpkin in the morning, come back for an afternoon for a glass suncatcher workshop, face painting, and more! Click here for a full list of events.