Halloween Fun 2016
Categories: Family Fun
Whether you're the biggest horror film fan or afraid of the dark, there are so many ways to celebrate Halloween in Bloomington!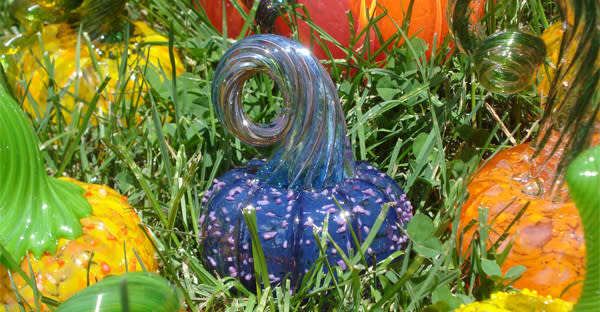 Halloween Events
Great Glass Pumpkin Patch - October 15 | Courthouse Lawn | 10am
Come pick out your very own handmade blown glass pumpkin at the 7th annual Great Glass Pumpkin Patch! We will have over 900 glass pumpkins for display and sale spread out on the Monroe County Courthouse lawn like a real pumpkin patch. All of the pumpkins are made by the members of the Bloomington Creative Glass Center. Rain or shine! Cash, check and credit card accepted.
Friday Night Halloween Fest - October 21 | Monroe County History Center | 6pm
Have a ghoulishly good time at the History Center's Fright Night Halloween Fest on Oct. 21st from 6-8pm. It will be spooktacular! This family friendly event will have games and activities, crafts, psychic readings, zombie hunting, creatures of the night, and costumed characters. Free admission.
Trick or Treat Trail - October 22 | RCA Park | 1-4pm
The paved trail through the woods come to life with your child's favorite movie, storybook, and fairy tale characters! Stop at stations to trick-or-treat and hear a story. Let your little ones get creative building with the Rigamajig, a giant wooden playset. We'll also have taste testing of hocus-pocus healthy snacks and active, jumping jack-o'-lantern fun!
Dennis James Hosts Halloween - October 28 | Fine Arts Plaza | 7:30pm
World-renowned cinema organist (and beloved IU alum) returns this Halloween to provide spooky live accompaniment to The Hunchback of Notre Dame.
Downtown Trick or Treat - October 28 | Downtown Bloomington | 5-8pm
Bring your families, bring your kiddos, bring your best costumes!! Parking is FREE in the 4th St Garage located between College & Walnut on 4th Street after 6pm. Let's celebrate Halloween in style, and by supporting local businesses and celebrating family!
City of Bloomington Trick-or-Treat hours for 2016 have been set for Monday, Oct. 31 from 5:30-8:30 p.m. In the case of inclement weather, updates on the status of Trick-or-Treat day and hours will be given through local media, the City's Web site and the City's social media.
Festival of Ghost Stories - October 28 | Bryan Park 7-8:30 
An ink-black night with leering jack-o'-lanterns and crisp cider set the stage for an evening of live storytelling beneath the stars. A Halloween-time tradition for more than 33 years, the Festival of Ghost Stories features haunting tales of ghosts and horror that will tingle the spine. Bring a lawn chair or blanket and dress warmly to avoid the chill as seasoned storytellers spin their tales in the dark.
Pumpkin Launch - October 29 | Monroe County Fairgrounds | 11am
Fall has arrived and pumpkins are flying in the skies over the Monroe County Fairgrounds! Launcher teams send pumpkins soaring through the air in competitions for both accuracy and distance, so get a team together to build and enter a pumpkin launching device.Not a builder? Not to worry! There is plenty to do and see at the Pumpkin Launch, including a children's area with a variety of activities, live music, food vendors, and the festive feel of fall. Read more.
The Rocky Horror Picture Show - October 29 | BCT | 8pm & 11:59pm
Cardinal Stage Company Presents: Spiced with sweet transvestites, mad scientists, and a big chunk of Meat Loaf, The Rocky Horror Picture Show is a cult phenomenon unlike any film or musical you've ever seen! The party begins with a "de-virginization ritual" a half hour before each screening (trust us – it doesn't hurt). This initiation ceremony is fun for newbies and veterans alike.
Hallowqueen Dance Party - October 28 & 29 | The Back Door | 10pm
Spooky Dance party all night long!
Halloween Family Fun Fest: MONSTERS! October 30 | 2-4pm | Mathers Museum of World Cultures
Celebrate the Halloween season by making monsters, playing monstrous games, and hearing special Halloween stories (at 3 p.m.). There will also be a special scavenger hunt through the MONSTERS! exhibition. The event will be free and open to the public.
Frankenstein: Octboer 30 | 3:00pm | IU Cinema 
NTL Encore Presentation. Directed by Academy-Award® winner Danny Boyle, this thrilling encore production features Benedict Cumberbatch and Jonny Lee Miller alternating roles as Victor Frankenstein and his creation. Frankenstein was a sell-out hit at the National Theatre in 2011, and the broadcast has since become an international sensation, experienced by over half a million people in cinemas around the world. Childlike in his innocence but grotesque in form, Frankenstein's bewildered Creature is cast out into a hostile universe by his horror-struck maker.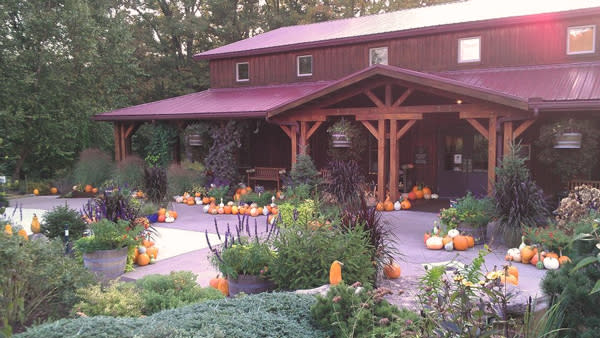 Pumpkin Patches & Haunted Houses
Fowler Pumpkin Patch - Fowler Pumpkin Patch, 4932 N Greene County Line Rd
Open Friday through Sunday
Musgrave Orchard & Cider Mill - 8820 North Old State Road 37, 812-339-5006
Open Wednesday through Sunday. Pick up your pumpkin, apples, Indiana's best apple cider and all the other trappings of fall.
Oliver Winery - 8024 Indiana Highway 37, 812-876-5800 
Several varieties of pumpkins and other gourds, locally grown at the Creekbend Vineyard, are available throughout October at the Oliver Winery tasting room.
Monsters, ghouls, creatures and other clowns are waiting in the shadows. Open Friday and Saturday through October.
Pumpkin and persimmon flavors are taking over and we are so happy! Check out our fall flavors round up here.