Tuesday, September 29, 2020
Halloween Happenings
Categories: Family Fun, Events, General
From pumpkin patches to trick or treating, have some fun this Halloween in Bloomington. This year may look a bit different, but don't let that stop you from enjoying these Spooktacular events!
Spooky Spectaculars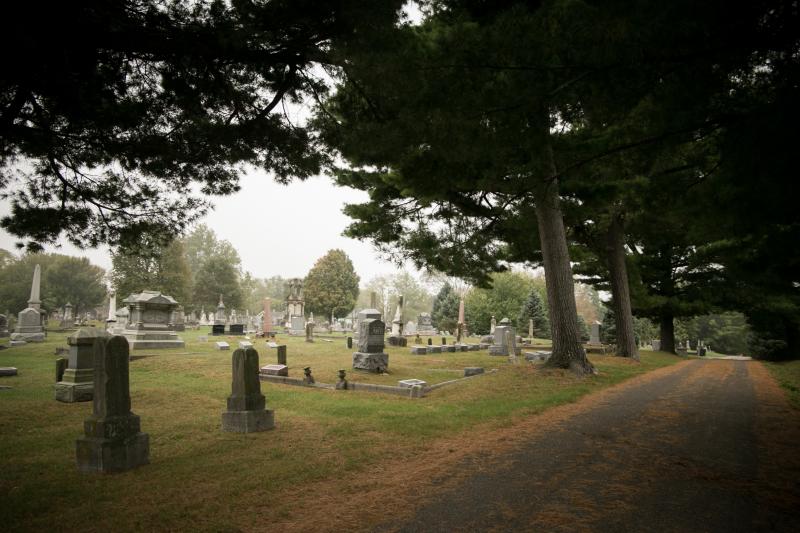 Barn of Terror Haunted House: Every Friday & Saturday, Halloween Night | Barn of Terror | 8:00 pm - 12:00 am, Halloween: 8:00 pm - 10:00 pm 
Tickets are sold at the door (cash only). General admission is $10, children 10 y/o and under are $5. The haunted house will also have free, kid-friendly trick or treating on Halloween from 7:00 pm - 7:45 pm. 
Forbidden Hollows Haunted Farm Corn Maze: Every Saturday in October Plus Halloween Night and the Friday and Saturday after Halloween
Dearly Departed Cemetery Tours: October 16 - October 17 | Rose Hill Cemetery | 7:00 pm (family-friendly tour), 8:30 pm (adults only tour)
What legends lie hidden in Rose Hill Cemetery? Explore the stories that have outlived the deceased at one of Bloomington's first city cemeteries. Register by October 7, tickets are $10 per person. 
Festival of Ghost Stories: October 30 | Bryan Park | 7:00 pm - 8:30 pm
A Halloween-time tradition, the Festival of Ghost Stories features haunting tales of ghosts and horror that will tingle the spine. Bring a lawn chair or blanket and dress warmly to avoid the chill as seasoned storytellers spin their tales in the dark. Best suited for adults, teens, and older school-age children; may not be appropriate for younger children. 
 
Other Haunted Happenings for all Ages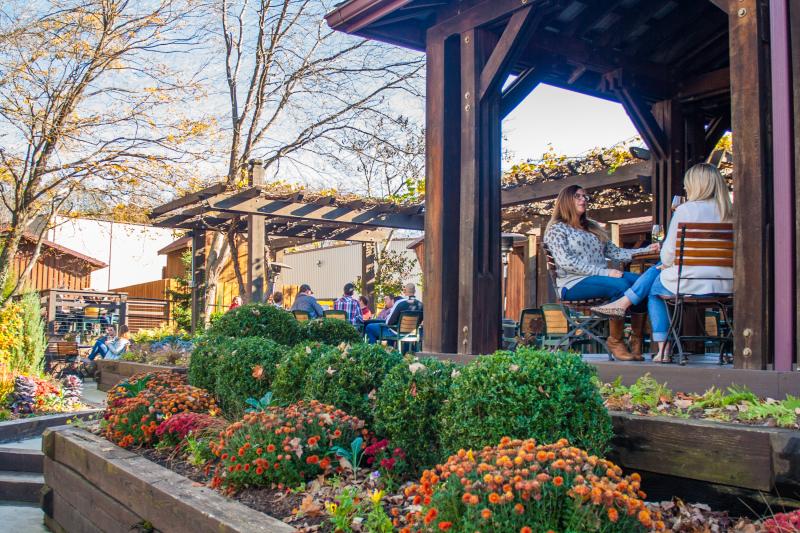 Fowler Pumpkin Patch: Opening Saturday, September 28, Tuesday - Sunday | Fowler Pumpkin Patch | Times Vary
You will find the pumpkin patch, hayrides, corn maze, and a petting zoo. Hayrides offered every hour on Saturdays and Sundays in October. Admission is free. 
Haunted Indiana University: October 12 - October 26 | Virtual via Zoom | Weekly on Monday from 6:30 pm - 8:00 pm
Indiana University's Bloomington campus has a history of unnatural activity. This course will look at the ghost stories and legends about IU. Discuss ghost stories and legends from a folklore studies perspective. Then take a look at what local ghost stories can tell us about our community and our history. Lastly, there will be a virtual ghost tour of IU's campus.
Wine and Halloween Candy Pairing: October 16 - October 31 | Oliver Winery | Reservation Required
Enjoy an afternoon pairing classic Halloween treats like Skittles and Butterfingers with Oliver wines.  
Cardinal Stage Presents: The Rocky Horror Picture Show at the Drive-In: October 22 | Starlite Drive-In Theater | 9:00 pm
Cardinal Stage's 15th annual screening of The Rocky Horror Picture Show is looking a bit different this year, but that doesn't mean we can't do the Time Warp Again! Head to Starlite Drive-In for an outdoor, drive-in screening of the cult-classic film. Tickets are $12 in advance and $15 at the door. The rain date is Thursday, October 29 at 9:00 pm. If the screening is rescheduled, your tickets will automatically be transferred to the Rain Date screening.
Ghostly Gathering: October 23 - 25 | Paynetown State Recreation Area | Times Vary
Enjoy a weekend of creepy, ghostly activities at this annual event. Friday, there will crafts and scary stories around the campfire. Saturday, expect more crafts, games, and challenges. 
Bloomington Pumpkin Launch: October 24 | Monroe County Fairgrounds | 11:00 am - 3:00 pm
Fall has arrived and pumpkins are flying through the skies over the Monroe County Fairgrounds! Launcher teams send pumpkins soaring through the air in competitions for accuracy and distance. Get a team together to build and enter a pumpkin launching device! Not a builder? Watch pumpkins fly through the air during the competitions, and see them splatter to the ground. There is plenty more to do and see at the Pumpkin Launch including live music by Will Holler. Gates open at 11:00 am. Launching begins at noon. Spectator admission is $10 per vehicle. The team registration deadline is October 16. 
Dennis James Hosts Halloween Virtually: October 27 | Virtual | 8:00 pm
The tradition continues! Dennis James Hosts Halloween is back as Dennis will perform his annual spooky spectacular live from the IU Auditorium. The event will available to watch live online and the performance will be available to view through November 3. 
Strangers on A Train: October 31 | Buskirk-Chumley Theater | 4:00 pm
Don't miss your chance to watch the classic spooky film at the Buskirk-Chumley Theater during the "Hitchcock on Halloween" series. Doors open at 3:30 pm for this socially distanced limited seating event. The film is 101 minutes and rated PG.
Haunted Trail at MCHA: October 31 | Monroe County Humane Association Animal Care Campus | 5:00 pm - 7:00 pm
MCHA is hosting a family-friendly, not-so-spooky Halloween Haunted Trail! There will be candy, costumes, a spookily-decorated walk through one of our trails on our Animal Care Campus. Masks will be required, and social distancing will be enforced. You are allowed, and encouraged, to bring your pets that have current rabies vaccine and are well behaved with others....in costume, of course! All proceeds will allow MCHA to continue to provide services, resources, and education to the Monroe County community.
Safe Trick or Treating: October 31 | Various Fire Departments across Monroe County | 6:00 pm - 8:00 pm
Local Fire Departments across the county would like the community to know that they can bring their children to their fire stations. Feel free to dress up in costume and visit any of the listed stations for some treats and a few tricks! Please keep in mind that candy amounts are limited per trick-or-treater and will be available while supplies last.
Psycho: October 31 | Buskirk Chumley Theater | 8:00 pm
Don't miss your chance to watch the classic horror film at the Buskirk-Chumley Theater during the "Hitchcock on Halloween" series. Doors open at 7:30 pm for this socially distanced limited seating event. The film is 109 minutes and is rated R.