Dinner and Drinks on the Patio
Categories: Wine & Culinary
School's out and the summer is heating up. We love all the seasons in Bloomington, but the summer is a favorite for long days at the lake and dinner and drinks on Bloomington's patios. These outdoor spaces stay full from the early spring to late fall. The food is just as tasty outside as in, and the people watching is certainly more exciting on a patio. We're sharing some of our favorite dishes and drinks for patio season, but we'd love to hear from you - what's your favorite patio dining spot? This list is by no means comprehensive; check out all of Bloomington's restaurants with outdoor dining here. 
Pides are the Turkish version of pizza topped with veggies, meat, or both. You can't go wrong with shish kebabs either and all entrees come with soup and their amazing bread. Their patio is lush and full of flowers, you'll swear your dining in a Mediterranean garden.
The Veggie & BBQ  Nachos are delish and perfect for a happy hour appetizer. Don't forget to order a beer! Big Woods Bloomington serves Quaff On and other craft brews. In addition to their outdoor seating on the deck they have a new beer garden with all sorts of patio games.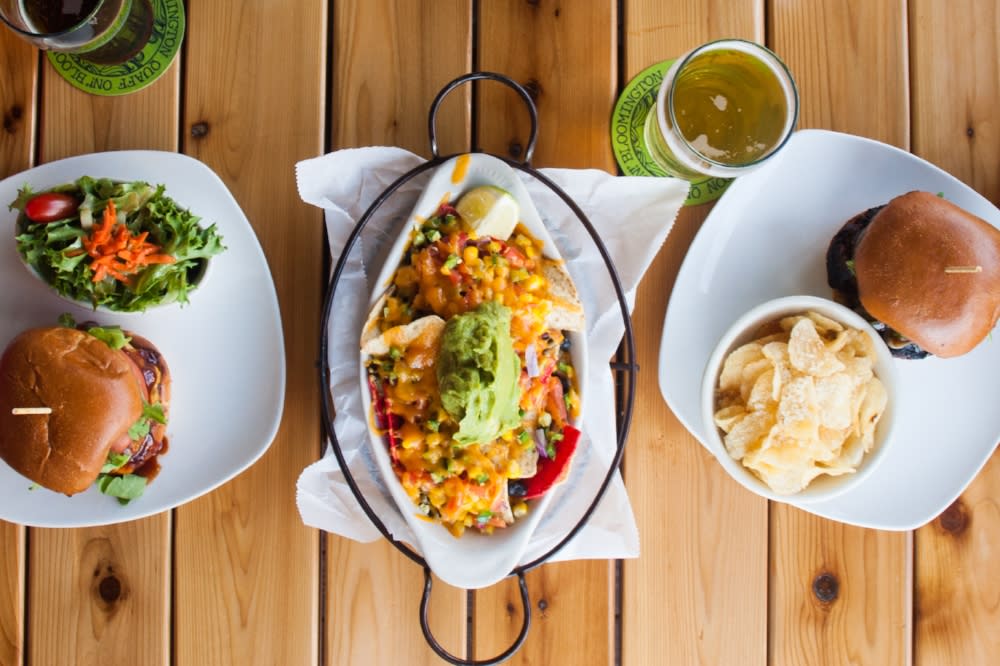 C3 has a large list of appetizers making it an awesome choice for groups or if you want to snack on a bunch of different dishes. They also have daily drink specials like $5 Moscow mules on Monday. 
Everything. Seriously, everything is good. Moscow mules and White Russians are regulars on the menu and always delicious. The Cardinal Spirits deck is a favorite for its location overlooking the B-Line. If you see friends riding home on their bikes just give them a shout to come join you or just kick back and enjoy the sunset. If you get hungry they offer a full dinner menu now with small plates, main dishes, and delectable desserts.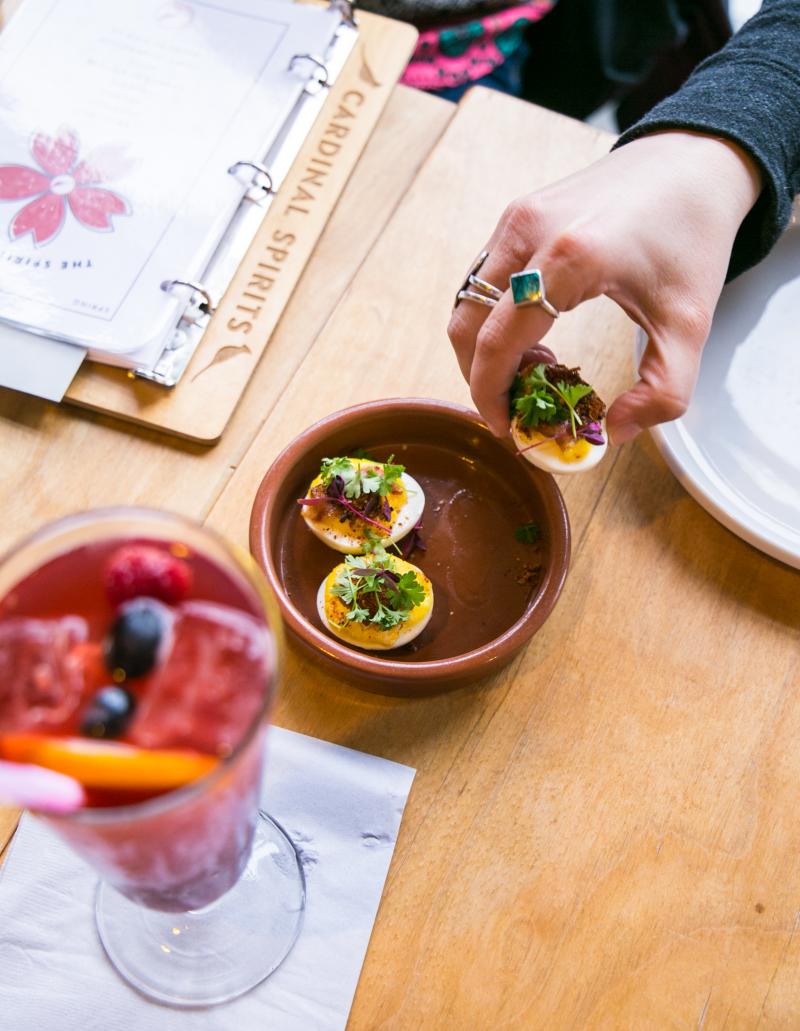 Their nachos are huge and tasty, and they usually have good drink specials during the week.
The Crazy Horse is a great casual spot downtown. A favorite and secret drink is the Caballo Loco. It's a tall fruity cocktail that will make you feel like you're at the beach. Though this favorite drink was taken off the menu a couple years ago, most of the bartenders will still make it.
Their menu changes all the time so it's hard to say what to order. Their dishes are always surprising flavor combinations and delicious! They do have tasty tamales every day with rotating flavors. Their wraparound patio with large umbrellas is a favorite throughout the Spring, Summer, and Fall.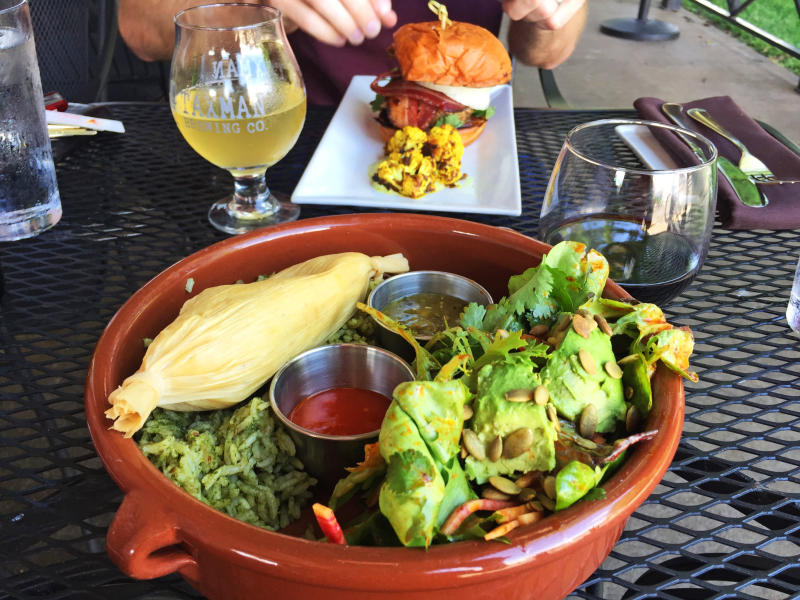 Poutine, fish tacos, or classic grilled cheese with avocado and a side of sweet potato fries. All vegetarian of course. Grab a seat on the picnic tables out front; you'll have a prime-time view of the Courthouse Square.
You can't go wrong here but during patio season, check out the nitro cold brew coffee. You can even add a scoop of ice cream if you really want to indulge.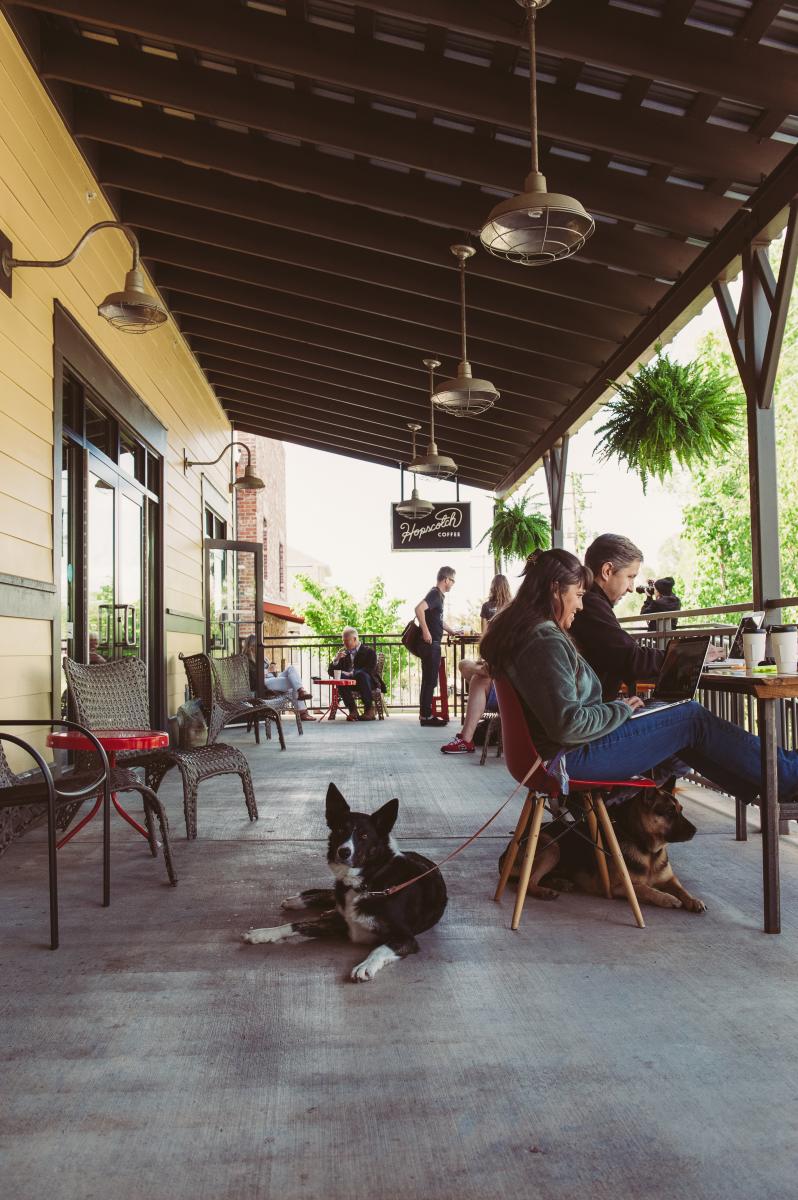 Blarney Puffballs all the way. The vegetable medley is the most underrated vegetarian dish in town. It's so flavorful and you get a huge portion. They have a nice draft list too including favorite imports like Guinness and Magner's Irish Cider.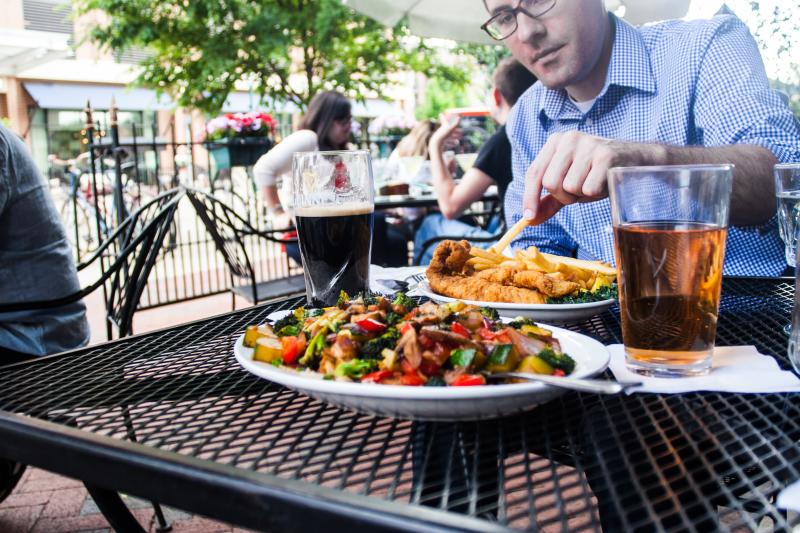 Taco Tuesday anyone?
The Spinach & Black Bean Burrito is a favorite around our office. You can't go wrong with a well-made classic.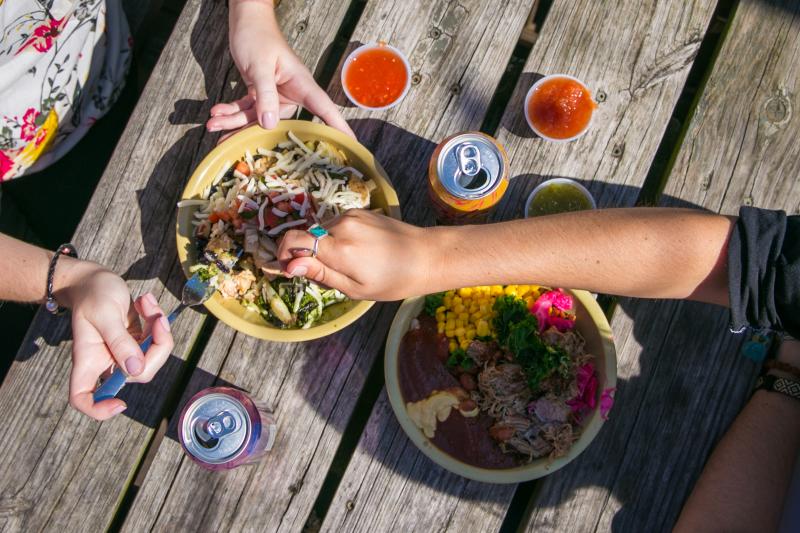 They have a brand new patio that is pretty fabulous! Try the Pad Kee Mao (Drunken Noodles); Pad Thai is always a solid choice too. 
It's so hard to beat their view of Monroe Lake and the Hoosier National Forest. We know this is a dinner guide but their bloody marys are a spicy favorite making brunch here a must. For dinner, try the meatloaf or fish tacos.
The pickle fries are so awesome! They'll likely have your favorite beer available, but take advantage of the huge selection and try one or two (or three) new ones.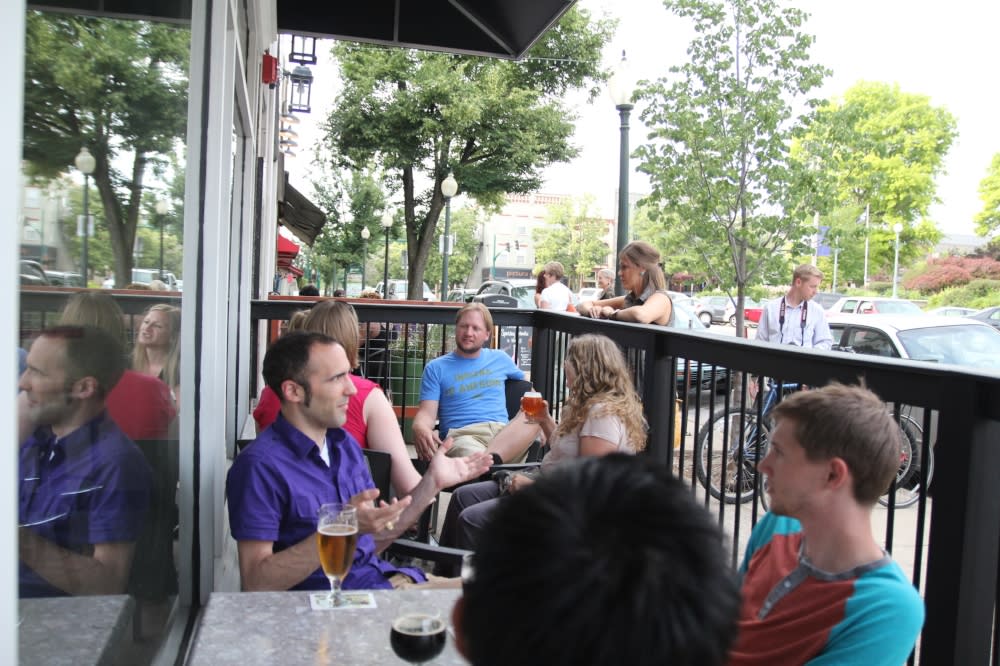 Two words: Lunch Buffet. Try a little of everything.
Upland has such a great menu it's tough for most of us to pick a favorite. For vegetarians, the Yellow Coconut Curry is an unexpected item for a brewery menu, but it is worth trying something different. For people that are gluten-free, they carry Oliver Winery's Beanblossom Cider which is so refreshing when the weather gets hot. And for the omnivores, order is the Bad Elmer's burger with bison but make sure you check out the daily specials too. Their patio is HUGE and they allow dogs :)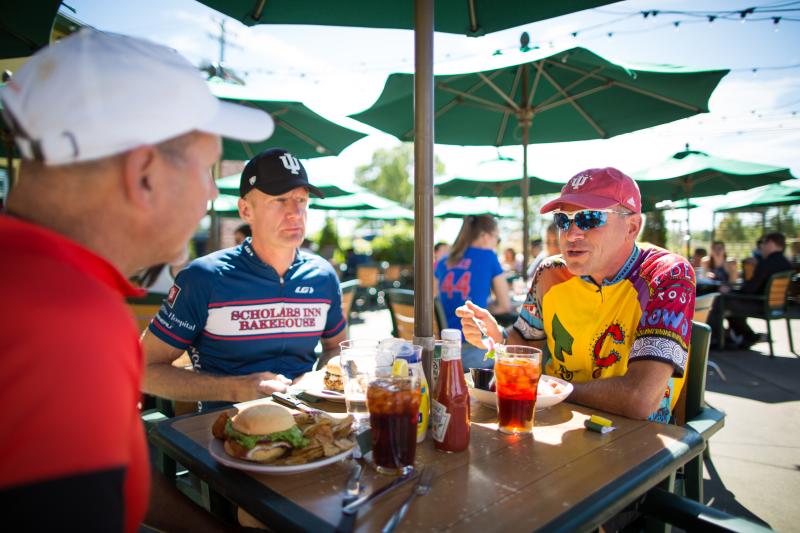 Bear's has a new patio facing 3rd Street and it's perfect for afternoon beers and people watching. 
There's a reason Mother Bear's is constantly nominated for pizza awards... because it's freaking delicious. They have great wings too!
Get a strom and take a seat outside. P.S. they have Coke AND Pepsi.