Accessible Places in Bloomington
Accessibility is a vital part of a diverse and inclusive environment, and one that Bloomington is continually taking part in. With the weather getting warmer, here are seven outdoor accessibility-friendly activities that the whole family can take part in.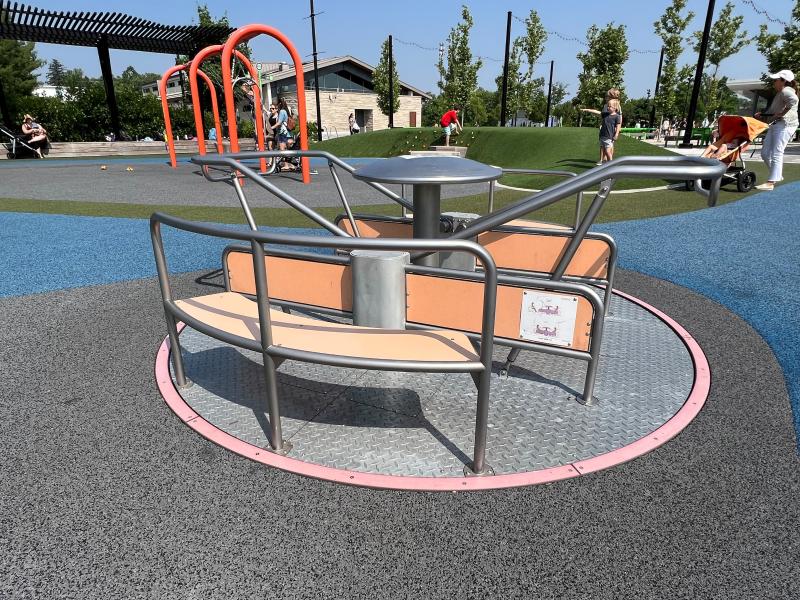 At Switchyard Park
Griffy Lake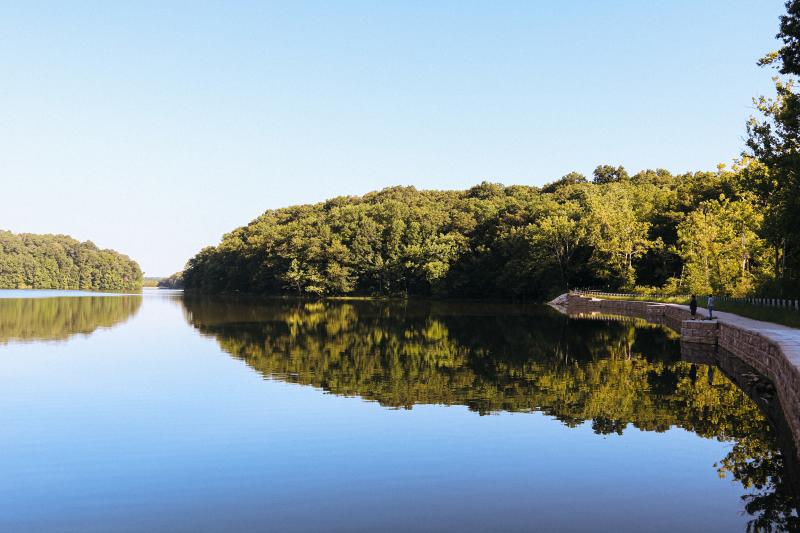 Griffy Lake has a walkway to the Fishing Pier that gives those with accessibility needs the opportunity to fish from the shoreline. The walkway is located along Headley Road. The lake also has accessible parking available. 
Learn more about Griffy Lake.
Karst Farm Park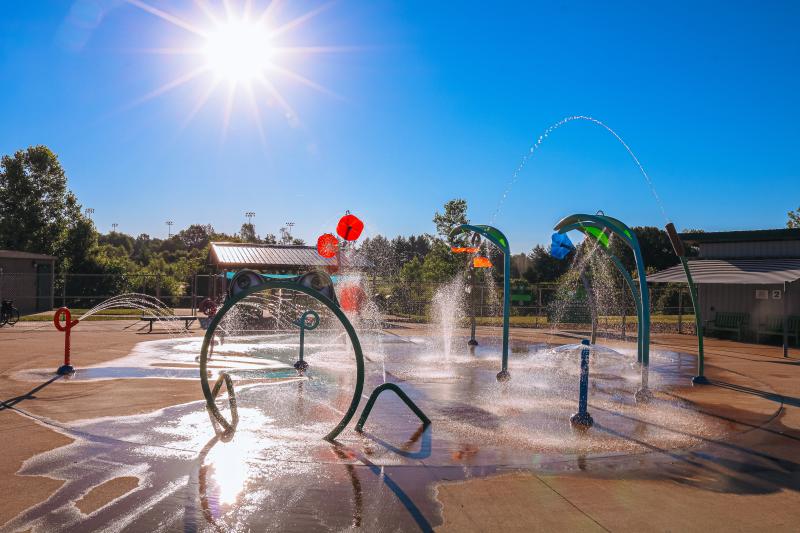 Karst Farm Park, the first county park to be establish in Monroe County, offers both an accessibility-friendly playground and splashpad to enjoy. Surrounding the playground and splashpad, you will see the nature scenes that makes it one of the area's most attractive parks. 
Learn more about Karst Farm Park.
Lower Cascades Park
One of the largest and most accessible playgrounds is located at Lower Cascades Park. The park also has a shelter with a large grill, electrical outlets, lights, a fireplace, water, drinking fountain, playground access, and a large parking lot. All of those activities are wheelchair accessible.
Learn more about Lower Cascades Park.
Monroe Lake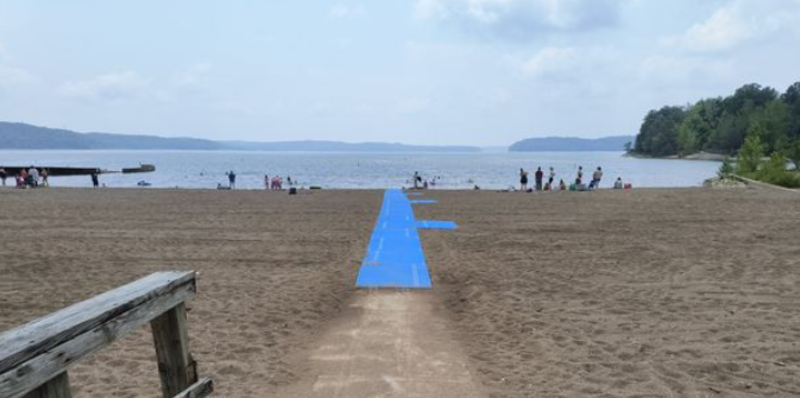 Paynetown SRA
Paynetown SRA (east side) and Fairfaix SRA (west side) have new accessibility features with an access path to the swimming beach. The ramp extends from the bottom of the ramp to the shoreline in hopes that all visitors can access the water more easily. 
Learning more about Monroe Lake. 
Switchyard Park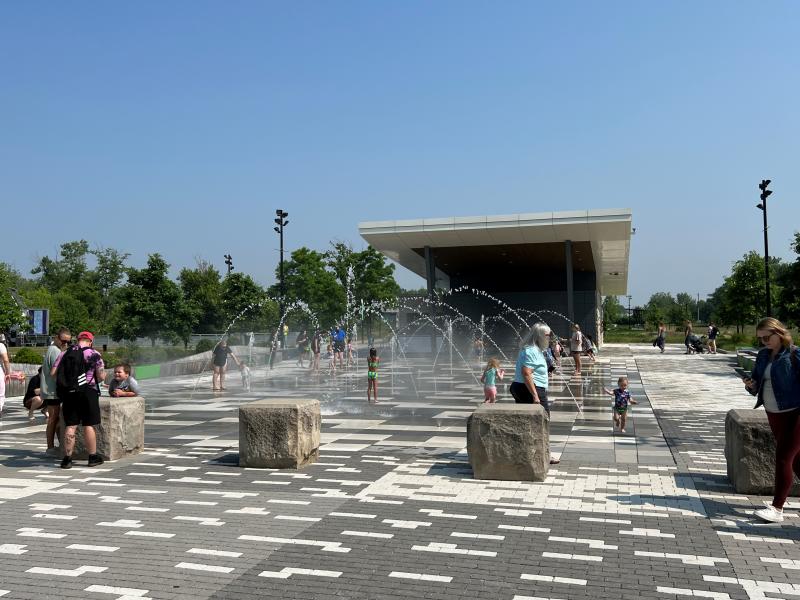 Part of the B-Line Trail runs through Switchyard Park and is paved to be accessibility-friendly. The paved portion is 3.1 miles long. The park also has a spray pad, that is accessible, which allows the visitors to play and run in the water. Admission to the spray pad is free.
Learn more about Switchyard Park.
Will Detmer Park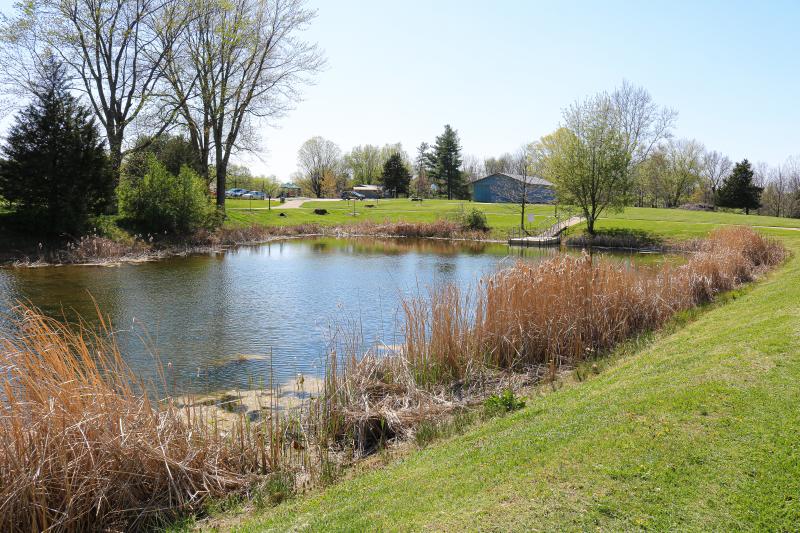 Will Detmer Park has a fishing pier that is wheelchair accessible. The pond is stocked every other year by the Indiana Department of Natural Resources. State regulations and bag limits still apply while fishing in the park. The park also has a paved trail with loops around the pond and a playground that is accessible.
Learn more about Will Detmer Park.
WonderLab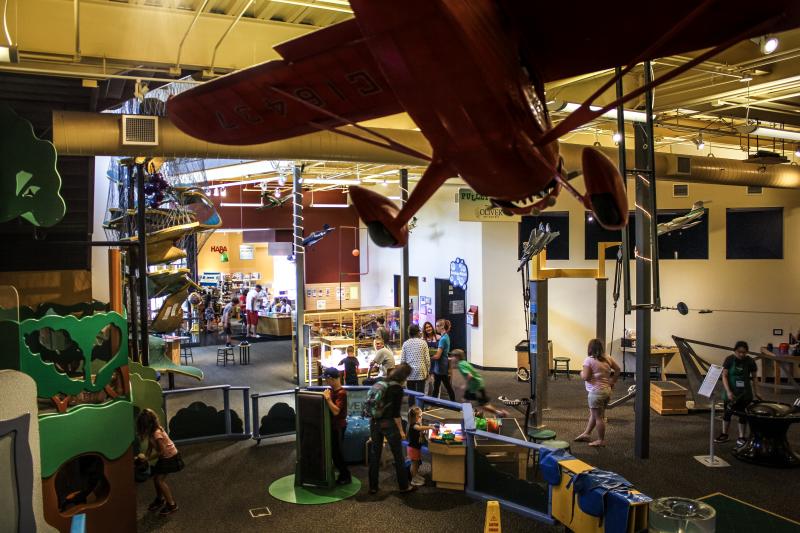 WonderLab has several accessible accommodations, including a barrier-free building, accessible restrooms, elevators, wheelchairs, and a sensory backpack. The backpack has noise-cancelling headphones, fidgets, sunglasses, and feeling cards. They also have a wheelchair access to the WonderGarden.
Learn more about WonderLab.
For any questions or concerns about each park's accessibility requirements, please contact the park directly.