Spring Fun with Kids in Bloomington
Categories: Family Fun, General
Spring is an exciting time in Bloomington — with the return of warm weather, nature comes alive, restaurant patios are reopened, and beloved events like the Little 500 and weekly farmers' markets take place once more. With plenty of opportunities for exciting outdoor adventures, awesome indoor attractions in case of a rainy day, and Hoosier Baseball, there's plenty to do with kids in B-Town. Whether you're here for a day, a weekend, or a week, there's much spring fun to be had in the city of blooms.
 
Get Out Amongst the Blooms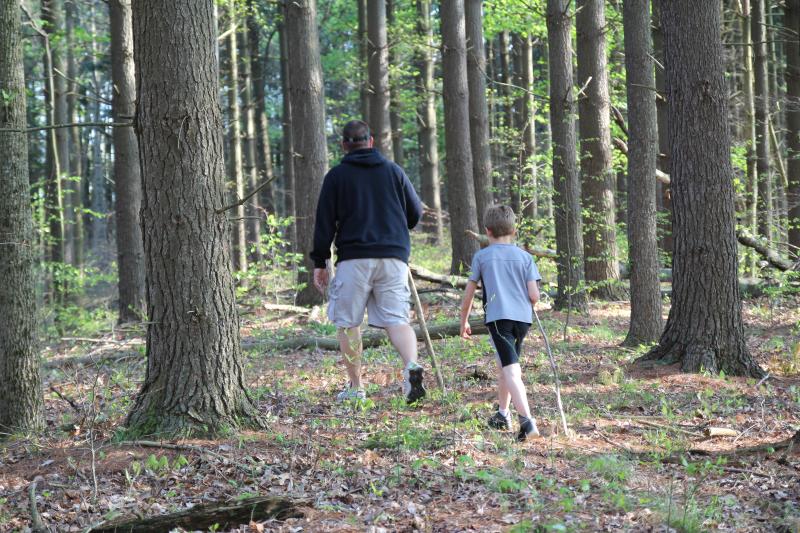 Spot Frogs at Beanblossom Bottoms Nature Preserve
The return of spring brings the return of the frog chorus at Beanblossom Bottoms Nature Preserve! Take the family to the wetland habitat to hunt for frogs (with your eyes only, of course) while you traverse the 2.5-mile raised boardwalk trail. If your kiddos get tired along the way, take a snack and water break at one of the preserve's four observation decks.
 
Bike the Blossoming B-Line Trail
The B-Line Trail is lined with beautiful flowering trees during spring, and there's no better way to explore the 3.1-mile trail with kids than by bicycle. In addition to its springtime beauty, the urban trail also conveniently winds by several family-friendly attractions, including the WonderLab Museum and Switchyard Park. You could spend the day biking to the park, playing at the state-of-the-art playground, picnicking for lunch, then biking to WonderLab to explore the museum and WonderGarden in the afternoon. Talk about a fun-filled family day!
 
Go on a Treasure Hunt for Morel Mushrooms
Spring is the best time to forage for the highly-coveted morel mushroom, and Bloomington is one of the best places to find them. The Hoosier National Forest and Morgan-Monroe State Forest are prime hunting spots — do note that mushrooming is prohibited at wildlife refuges and nature preserves. Whether you're here on National Mushroom Hunting Day (May 17) or on any good 'ole spring day, gather the kids and take a stab at finding a few of the famed fungi amid our rolling hills.
 
Experience Indiana University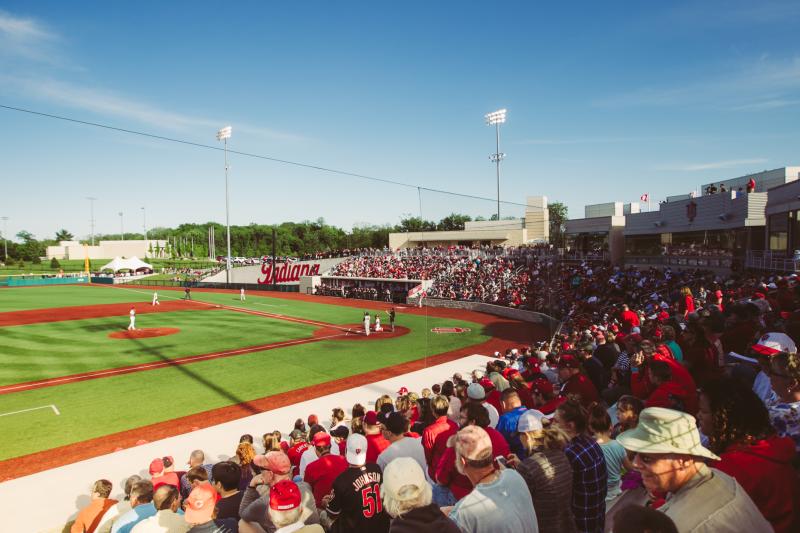 Take Me Out to the Ballpark, Hoosier-Style
Indiana University Baseball and Softball are in full-swing — pun intended — during spring, and attending a game is an awesome activity for the entire family to enjoy. Put on your favorite Hoosier gear, grab a ballpark dog and a soda from concessions, and cheer the Hoosiers on to victory! You can even make an entire trip out of the game — find gameday getaway inspiration here.
 
Spend an Afternoon at the IMU
The Indiana Memorial Union is the perfect spot for an afternoon of family fun. Outdoor activities in front of the IMU on the Dunn Meadow lawn include a picnic lunch, splashing around in the Campus River, bringing along a sports ball for your preferred game of catch, playing tag, flying kites, and laying back and see what shapes you can see in the clouds above. Head inside for dinner at one of the many restaurants and cafes in the building, then treat yourself to dessert at the Union's Chocolate Moose kiosk. Then make your way to IMU Bowling & Billiards for an evening of bowling, pinball, table tennis, and more.
 
Attend the Little 500
Widely known as "The World's Greatest College Weekend," the Little 500 is the largest collegiate bike race in the country and one of Bloomington's biggest annual events. Originally modeled after the Indianapolis 500, the event features both a men's & women's race and is certainly an exciting activity for the whole family to enjoy. Plus, it's a bucket list experience that every B-Town visitor should participate in at least once!
 
In Case of a Rainy Day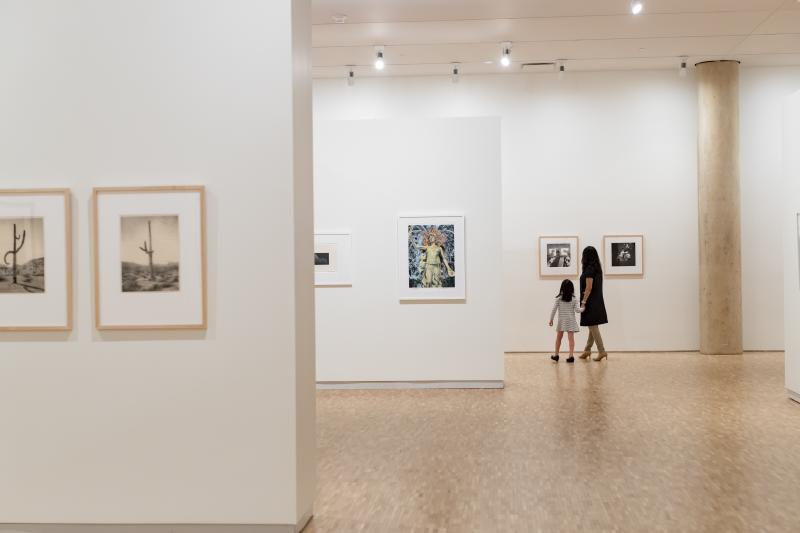 Photo Courtesy of the Eskenazi Museum of Art
Flex Your Artistic Muscles
Get artsy with the kids at Board & Brush or The Pottery House Studio. With opportunities to create a decorative item for their room, kids will have a blast putting their personality into their project and being able to display it for years to come in their bedroom at home. Plus, you get to make your own creation to display at home as well!
 
Have a Day at the Museum(s)
B-Town offers several top-notch museums, some of the best including the Eskenazi Museum of Art at Indiana University, WonderLab Museum of Science, Health & Technology, and Lilly Library — all of which offer rich, exciting experiences for both kids and adults. Explore the miniature books and vintage games collections at the Lilly Library, the entire WonderLab Museum (each exhibit and activity is designed specifically for kids), and the contemporary art exhibit at the Eskenazi Museum, which features paintings by Claude Monet and Pablo Picasso.
 
Experience More Spring Recreation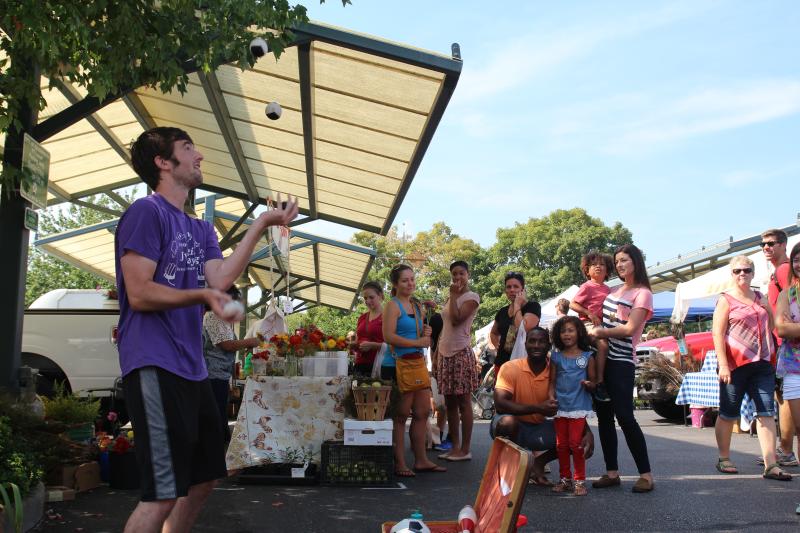 Fair-Like Fun at the Farmers' Market
Bloomington is host to five different farmers' markets across town on Saturdays, each returning in April to sell goods from local farmers and food vendors. In addition to their primary purpose, the markets also provide fun for the community via live music, balloon artists, jugglers, exotic bird trainers, and more. The atmosphere is fair-like, which the whole family will enjoy.
 
Experience Food Truck Friday
Food Truck Friday is a beloved Bloomington event — experience the family-friendly community tradition yourself when it returns in April. Swing by Switchyard Park anytime between 11:00 am-9:00 pm to grab some delicious, locally-made food, enjoy the amenities at the park, and experience live music & performances from local artists.
 
Hit the Playground
Bloomington boasts several fantastic parks — what better way to enjoy the spring weather than by spending a few hours playing at a playground? Monroe County's largest, most accessible parks with playgrounds are Karst Farm Park, Lower Cascades Park, and Switchyard Park. Pack a blanket and picnic basket to make the experience all the more fun.
LOOKING FOR MORE FAMILY-FRIENDLY ACTIVITIES IN BLOOMINGTON? CHECK OUT THESE PAGES: