Where to Take the Perfect Graduation Photos
Categories: General, Indiana University
Kirkwood Avenue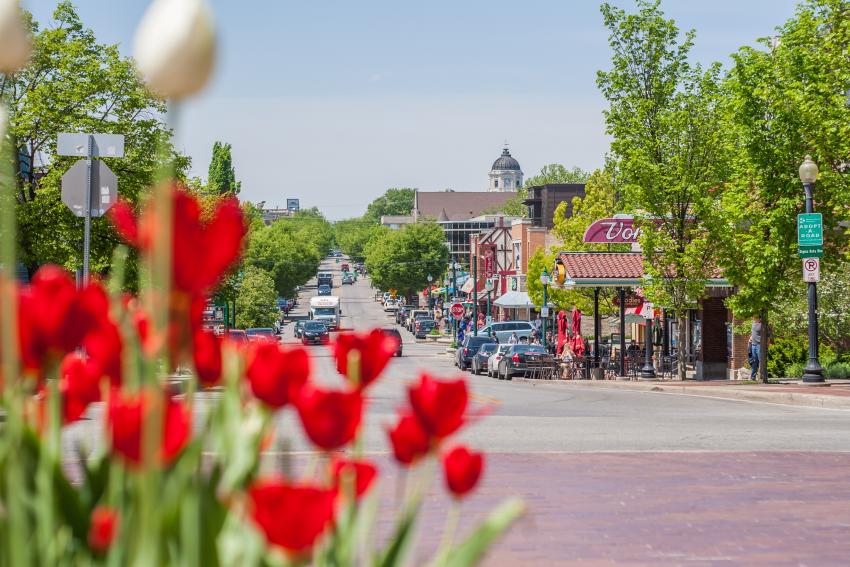 The main street down downtown Bloomington is a great place for the perfect shot. Surely, one of your favorite restaurants or shops is on Kirkwood so why not get the iconic road as your backdrop? 
Idea: Try to grab a photo in the middle of the crosswalk at Kirkwood and Indiana. Just remember to be safe! 
 
Sample Gates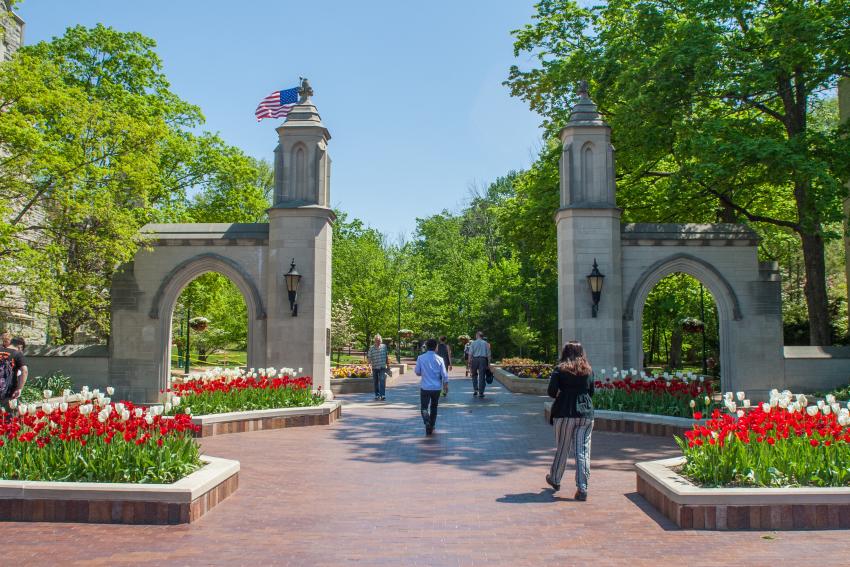 This is an obvious one. The Sample Gates welcomed you as a freshman, so it's only right to say goodbye to IU with a photo of you in your cap and gown in front of the iconic limestone gates.
Tip: Pick an off time to take your photos at the Sample Gates. This is a popular place to take pictures so it can get pretty crowded. 
 
Dunn Meadow
Trees, Jordan River, the Indiana Memorial Union, what more do you need? This is why Dunn Meadow is worth checking to get the shot. The greenery and limestone create the perfect background for your grad pics. 
 
Old Crescent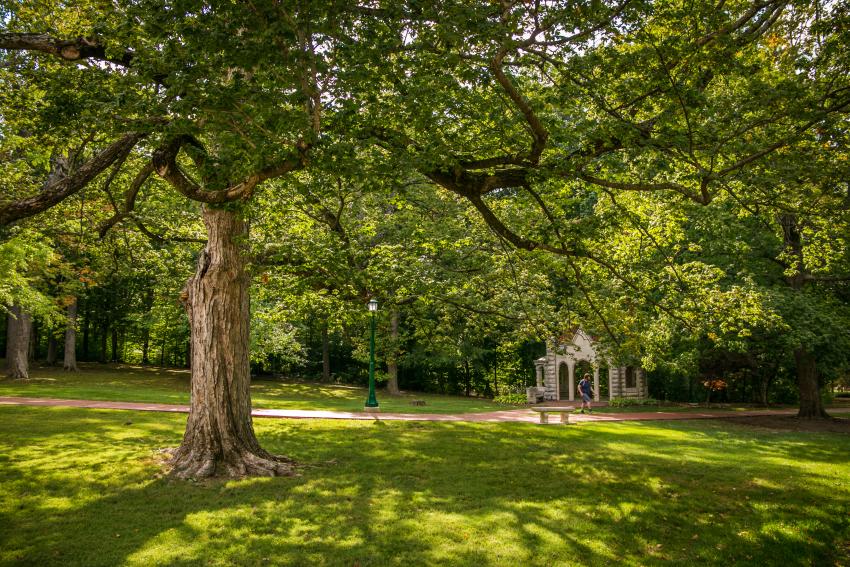 The Old Crescent is filled with beautiful landscaping which perfectly captures IU's essence. Get under one of the many trees, in the Rose Well House, or next to Herman B Wells and say cheese! 
Idea: Get a shot of you shaking Herman B Wells hand. It's good luck!
 
Simon Skjodt Assembly Hall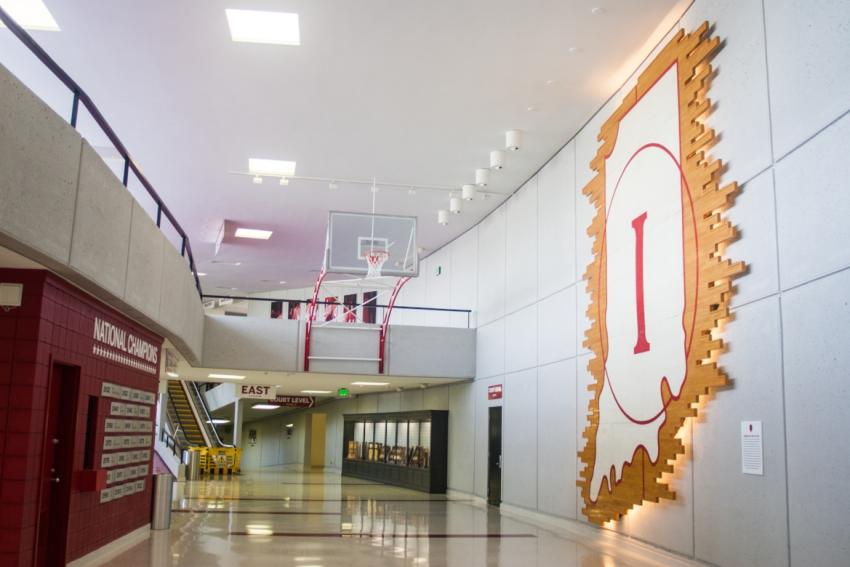 Simon Skjodt Assembly Hall is a quintessential spot for IU students. There, you learned Hoosier spirits and traditions, cheered on the home team, and probably got emotional during senior night. Wherever it be in Assembly Hall, the photo is guaranteed to be great and meaningful. 
Tip: Don't forget to check Simon Skjodt Assembly Hall's hours. They are open most weekdays. 
 
Your School
Toss that cap in the air and say peace out to the place where you spent most of your time learning and growing (and stressing).
 
Showalter Fountain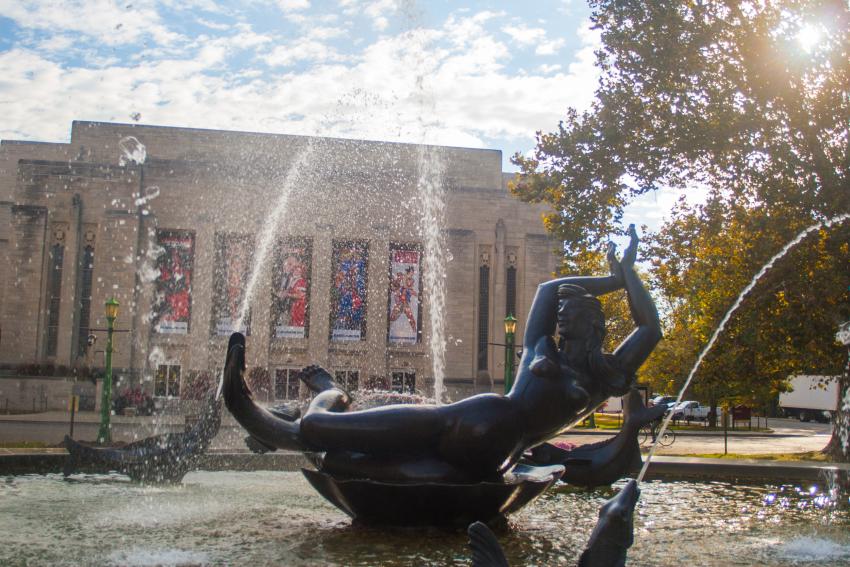 If the Sample Gates is the #1 place to take graduation photos, Showalter Fountain is an easy second. Added bonus, the warm weather means the fountain is on which is sure to make the photo even better. 
Idea: Grab your friends and take a group shot sitting at the fountain. 
 
People's Park Mural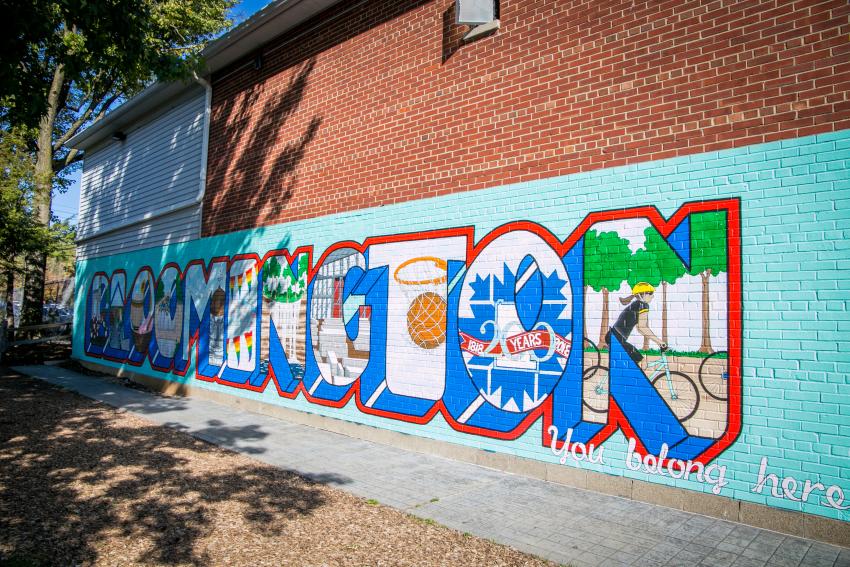 One of the most Insta-worthy spots downtown is the mural at People's Park on Kirkwood Ave. The bright mural that reads "Bloomington, you belong here" is the perfect sendoff.