How long has it been since you cheered for the Hoosiers at a game? Or admired the flowers on campus? Or sank the biz at Nick's English Hut? Too long. You don't need a special reason to come back to Bloomington, it's a homecoming any time you get back. Revisit your favorite haunts and create some new traditions while you're at it. Plan a trip around one of the big events on campus or one of the major annual events that you might have missed as a student. We've pulled together some ideas to help you get started. Come back to Bloomington; home is right where you left it.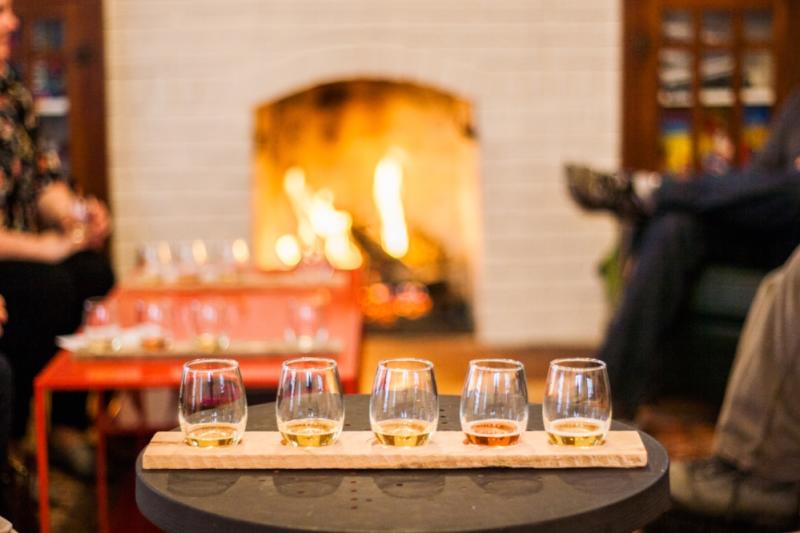 New Traditions 
All the familiar haunts are still here, but we're guessing you'll discover some new favorites too. This college town is always growing, so there are new restaurants to try and adventures to have that you may not have experienced as a student. Here are a few popular places among professionals and alumni. 
Cardinal Spirits: Bloomington's first distillery, located on the beautiful B-Line Trail. Now serving dinner 7 nights a week and weekend brunch
Oddball Fermentables: craft cysery dedicated to making mead-cider hybrids
C3: small-plate bistro with hand-crafted cocktails
Atlas Ballroom: a local hip bar that's a favorite hangout for grad students
IndiGo Birding Nature Tours: guided tours of nature areas around Monroe County
Friendly Beasts Cider: creative ciders made right here in Bloomington on the B-Line Trail.
Switchyard Brewing: The latest brewery to join the fold, dog and kiddo friendly.
 
Stay Connected 
It's okay to miss Bloomington after you've graduated and moved away. We miss you, too! Stay connected with Bloomington by signing up for our e-newsletter. You'll get monthly event listings and special promotions.
Visit Bloomington has everything you need to plan your trip to Bloomington. You can scout out the familiar campus landmarks, find lodging options and look for a show on our events calendar, and get trip ideas and tips from our blog.
Don't forget to follow us on Facebook, Twitter, and Instagram for even more happenings at your alma mater, including occasional ticket giveaways for arts and athletic events. And we love to show off all that Bloomington and IU have to brag about on our Instagram feed. Follow us @visitbtown, and when you come to town, share your own photos with #visitbtown!
Follow along with what's happening on campus and the IU community through the Indiana Daily Student. The IDS is just as informative and impressive as when you were a student.
We look forward to seeing you back in Bloomington soon. Go Hoosiers!