Fall in Bloomington, Indiana
Fall brings new colors to Bloomington, and new reasons to visit. The cooling weather and changing leaves highlight the beauty of our town, and give you plenty of reasons to enjoy it! Here's a local's guide on the best way to spend three days in Bloomington in autumn.

Play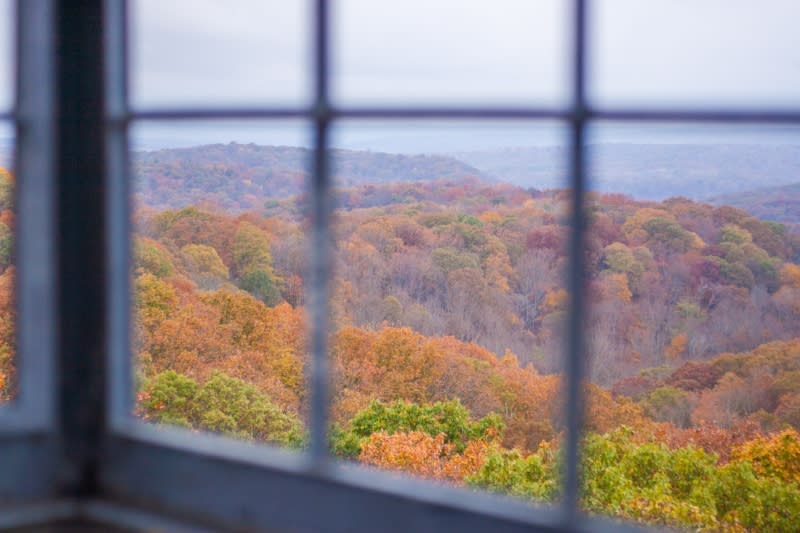 There's no shortage of fall fun in Bloomington. The sunniest days of summer may have drawn to a close, but there's still more than enough sunlight in a day to enjoy some of Monroe County's natural splendor.
The leaves changing in the Hoosier National Forest make the woods feel like a completely different place than during the warmer months. Take a hike through some of the rugged trails or stay overnight to watch the sunrise from the Hickory Ridge Lookout Tower. The vista from the top of the tower will give you a 360-degree view of the forest below you.
Fall means pumpkins, and that means finding a pumpkin to take home at Fowler Pumpkin Patch. Pick the perfect pumpkin, take a hayride, wander through the corn maze, and enjoy a classic fall tradition with your favorite people.
Go on a fall foliage road trip around Monroe County. From the Rose Well House surrounded by the yellow leaves of Dunn's Woods to the picturesque Cedar Ford Covered Bridge, there's no shortage of stops to make you say "ooh" and "aah," all from the comfort of your car. Drive around with some friends and snap a few photos to remember a colorful day in Bloomington!
Speaking of scenic, the Sycamore Land Trust has plenty of spaces to roam. If you're an avid birder, watch autumn's migrations from the Beanblossom Bottoms Nature Preserve, a National Audubon Society-recognized Important Bird Area. Explore some of Indiana's iconic upland habitats from the Amy Weingartner Branigin Peninsula Preserve, located in the middle of Monroe Lake. Wherever you wander, feel free to marvel at some of Monroe County's finest views.
 
Eat and Drink
Fall brings cozy flavors to Bloomington.
Try a pumpkin spice latte at one of the amazing coffeehouses around town. Soma, Hopscotch, Needmore, Poindexter…the list goes on! Grab some friends and cozy up to a nice mug of coffee for a great start to any autumn day.
If you're looking for a sweet treat, check out some of the bakeries in Bloomington. Two Sticks Bakery always has an assortment of savory and sweet choices for the fall flavor lover, and ice cream shops around town start breaking out the pumpkin-flavored goodness.
Changing leaves bring changing menus to popular restaurants as well. Laughing Planet Café's Fall Harvest Burrito is always a popular choice, as are Oktoberfest menu specials at Upland Brewpub, including a special Oktoberfest beer! Breakfast and brunch lovers will delight in the pumpkin pancakes at Village Deli, made with local Dillman Farm's Pumpkin Butter.
Fall beers are on tap The Tap, Function Brewery, and Switchyard Brewery. Oliver Winery brings out their ever-popular Apple Pie Wine, and Cardinal Spirits mixes up some flavorful fall drinks to pair with their small plates.
 
Stay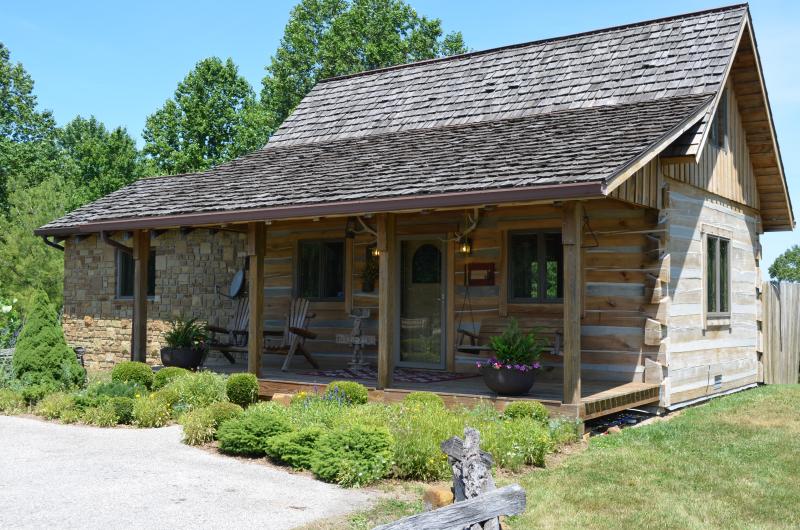 Snuggle up with a good book at a lakeside cabin, or stay close to your new favorite restaurant at a hip downtown hotel.
If you're looking to stay near the fall leaves, opt for an out-of-town cabin. The rolling hills surrounding Bloomington are covered in lush forests, with plenty of waterscapes and recreation opportunities. Check out the listings on our website for the best places to stay if you're looking for a little getaway.
The hotel options in Bloomington offer seemingly endless opportunities for all visitors. Hotels along the highways give you a quick way to get to your next destination, downtown digs put you in the middle of shopping and dining options, and many hotels offer pet-friendly stays for those traveling with furry friends. If you need help deciding where to stay, go to our hotel listings to decide your temporary home for your three-day getaway.