Get to Know Your Food and Farmers at Local Farmers' Markets.
Bloomington Community Farmers' Market
April - September: 8:00 am - 1:00 pm
October - November: 9:00 am - 1:00 pm
Showers Common, 401 N. Morton Street 
The Bloomington Community Farmers' Market is one of the areas most beloved traditions.  Every Saturday, April - November over 100 local vendors sell a variety of foods and goods that are grown and or made in Indiana. You can shop for fresh fruits and vegetables, local dairy products like milk, yogurt, and cheese, eggs, fresh and/or frozen meats including beef, pork, poultry, and lamb. You can also find locally made salsa, jam, jelly, honey, maple syrup, relish, and vinegar. If you have a green thumb, make sure to explore the plant vendors that offer a variety of non-invasive plants, flowers, and herbs, and non-food products like beeswax, and bar soaps.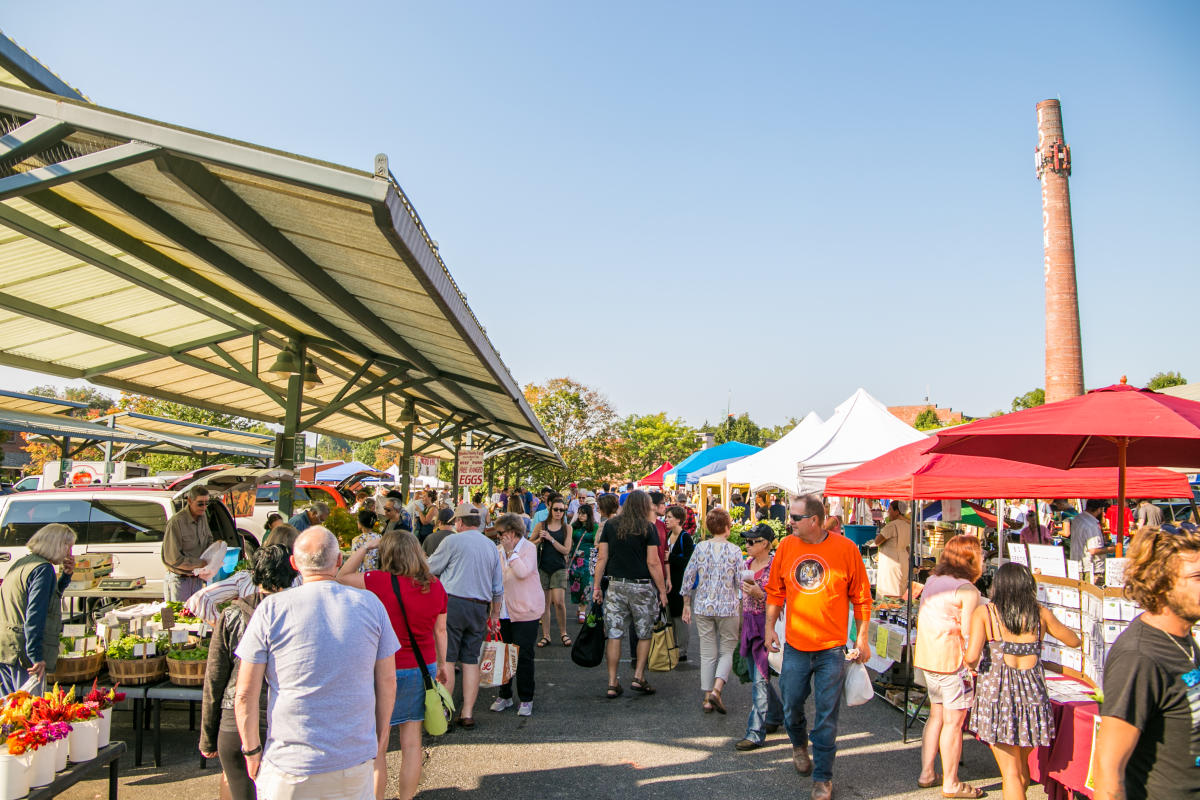 Don't forget to bring your appetite too.  Ten prepared food vendors can be found at the Farmers' Market Plaza on the B-Line Trail, serving up delicious food and drink items for attendees to enjoy while shopping at the Market. Most of the time the food sells out before the market ends so get there early to ensure you get your favorite treat.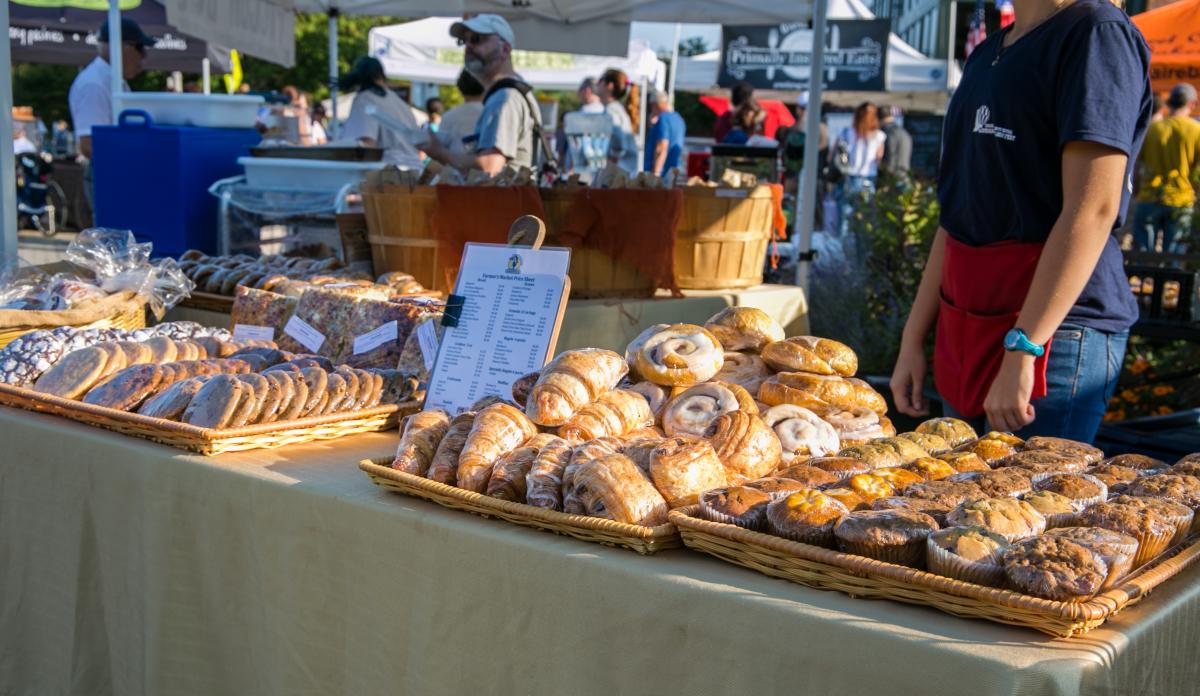 The second Saturday of each month A Fair of the Arts is held in conjunction with the Bloomington Community Farmers' Market at Showers Plaza, an outdoor festival site located adjacent to City Hall.  Local and regional artists apply and through a juried process, 30 are selected to participate. Different artists participate each month. 
A festival-type environment is the best way to describe the Bloomington Community Farmers' Market.  Each week there are several pop-up performances by buskers and musicians.  Special food events like salsa and soup contests and tomato and apple tastings are a fun way to find new foods to enjoy and recipes to make. 
Expand more than your taste buds by visiting the information booths or meet with a naturalist at the market the first and third Saturday of each month. 
Other helpful information:
Free to attend
No pets
No smoking or vaping
Farmers' Market gift certificates are available in $5 or $20 increments and can be purchased via cash or card
Grocery carts available on a first-come, first-served basis
Food stamps accepted

The People's Cooperative Market
Begins Saturday, July 4, 2020: 8:00 am - 1:00 pm
In the former K-mart parking lot closest to Target, 3220 E. 3rd Street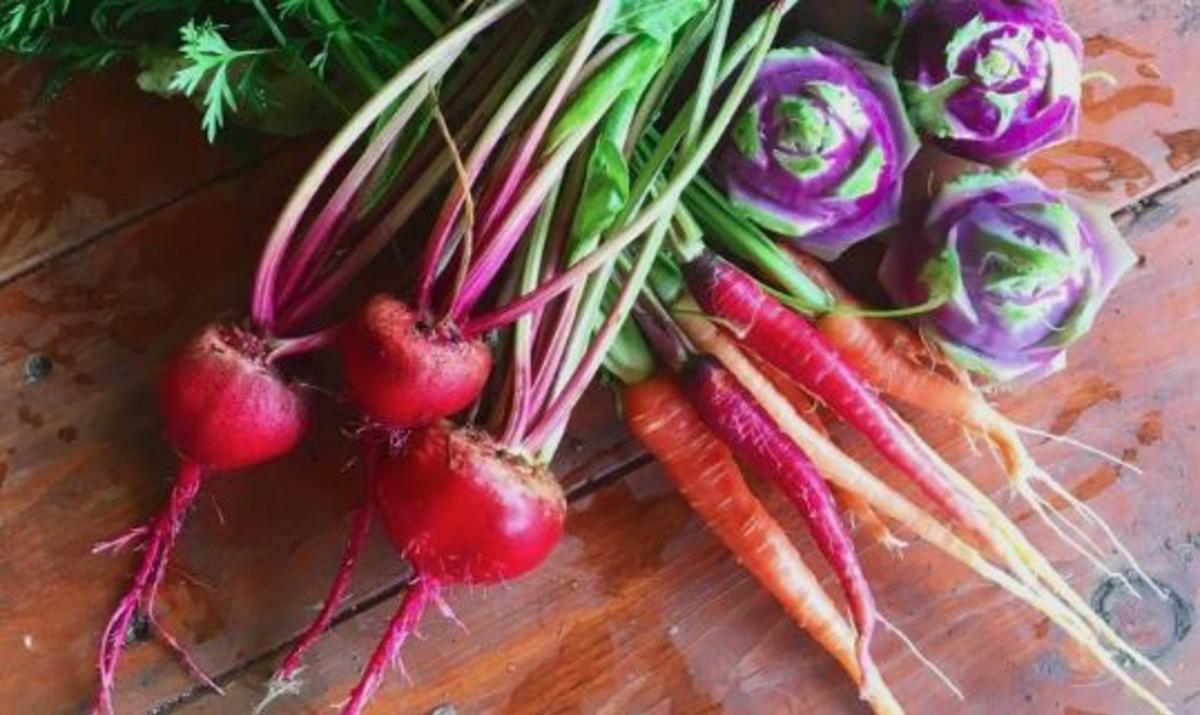 The People's Cooperative Market is a woman-led cooperative coalition of artisans and activists who donate time, money, and resources to ensure that the Black and Brown community members can buy, sell and share local products. The People's Market also has an online shop with a contact-free drive-through. The online store is open every week from 8:00 am Mondays to 5:00 pm Wednesday. 

Other Area Farmers' Markets

Tuesday Market
Every Tuesday, June - September: 4:00 pm - 8:00 pm
The Pavilion at Switchyard Park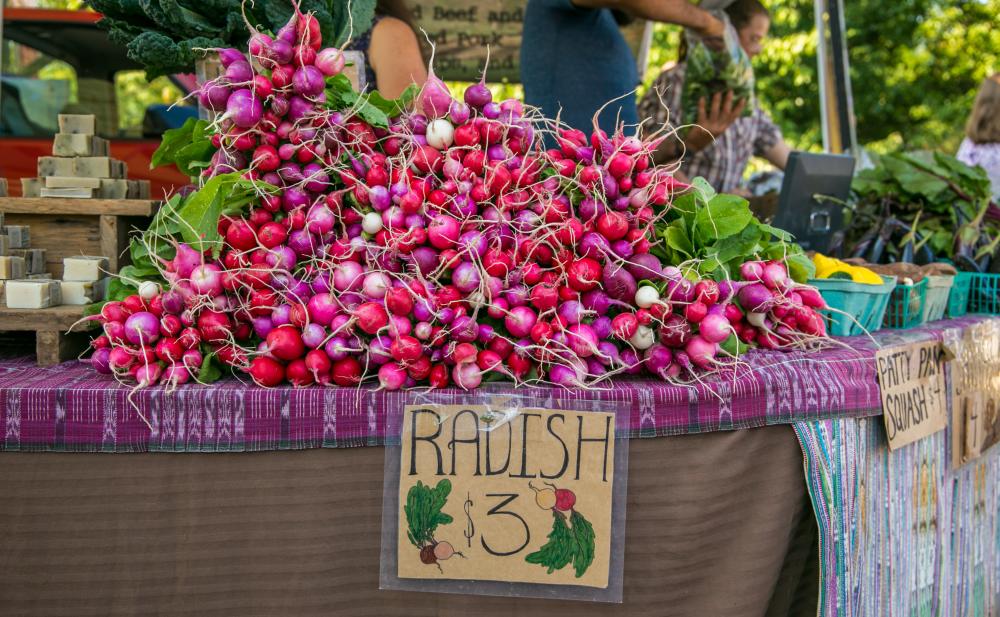 The Tuesday Market is a smaller, weekday version of the Bloomington Community Farmers' Market, and is held each Tuesday from 4:00 pm - 8:00 pm from June through September. 4:00 - 4:30 pm is reserved for shoppers who are at greater risk for contracting or fighting off an illness. 23 vendors are selling the season's freshest fruits and vegetables along with other Indiana-grown goods. Free parking is available at the Rogers Street and Grimes Lane parking lots at Switchyard Park. 

Bloomington Winter Farmers' Market
Every Saturday, December through March: 9:00 am - 12:30 pm
Switchyard Park Pavilion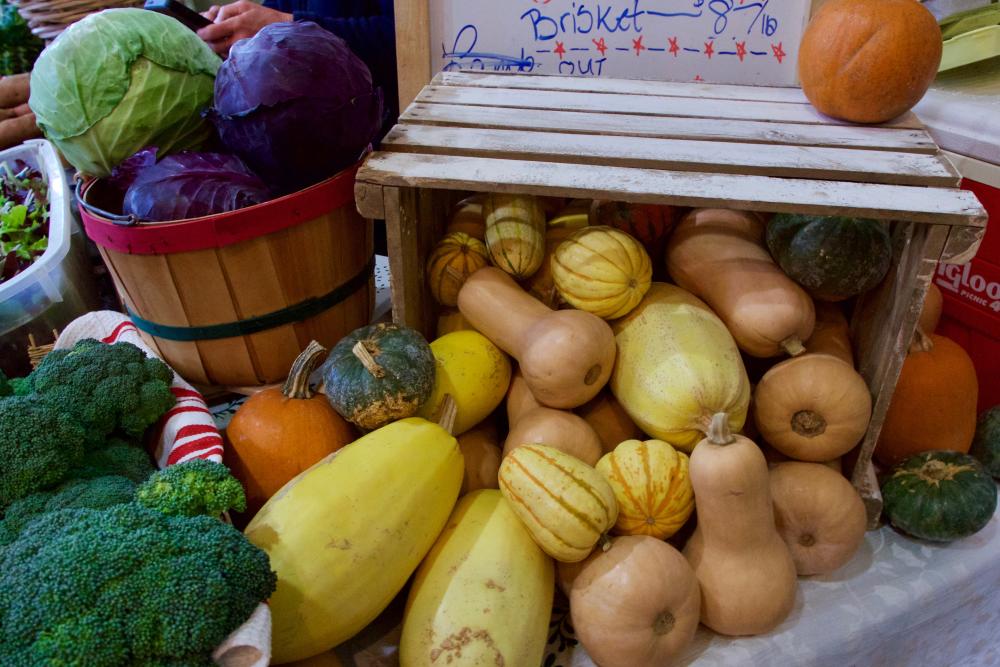 The Bloomington Winter Farmers' Market is the oldest winter farmers' market in the state of Indiana. This non-profit organization has over 30 vendors with diverse produce, meat and poultry, eggs, dairy products, soaps, flowers, plants, mushrooms, honey, prepared foods, and holiday items. Come for breakfast, enjoy live music, and take home great food and gifts. Free parking is available at the park.

The Woolery Farmers' Market
Every Saturday, April 23, 2021 - September: 8:00 am - 12:00 pm
October: 9:00 am - 12:00 pm 
The Woolery Mill, 2250 W. Sunstone Drive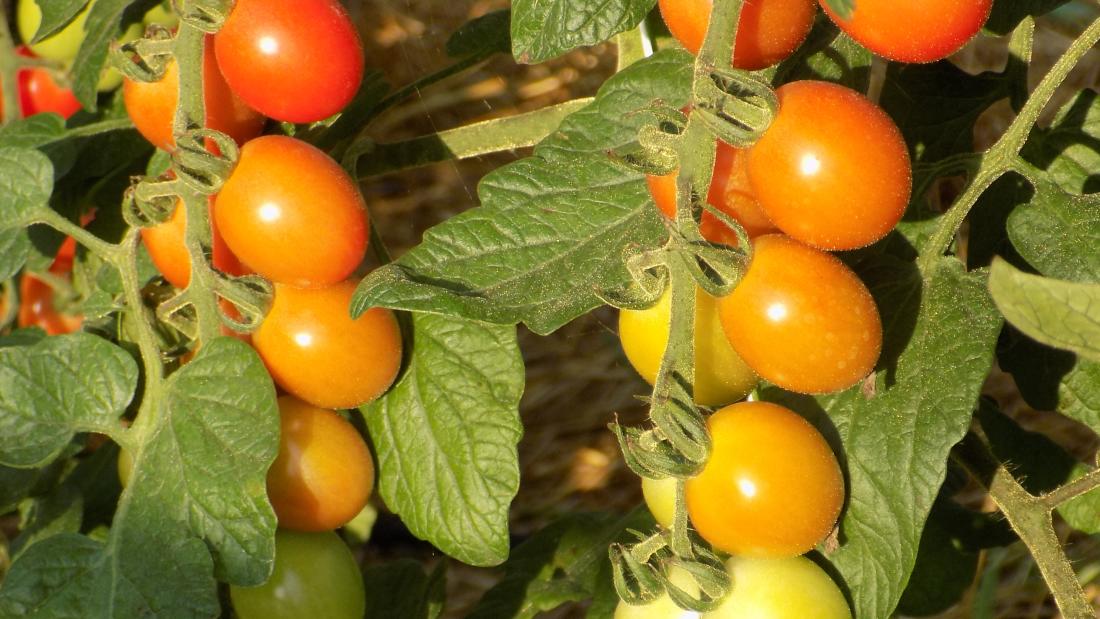 Everyone's favorite winter farmers market will now be open in the summer! BWFM in the Summer has a diverse list of vendors and products. You can find everything from Alaskan salmon to local produce and pastries. Small businesses will also be selling their artisanal foods and drinks at the market.
 
Smithville Farmers' Market
Every Saturday, May - October: 8:00 am - 12:00 pm
Smithville Park Shelter House, Strain Ridge Road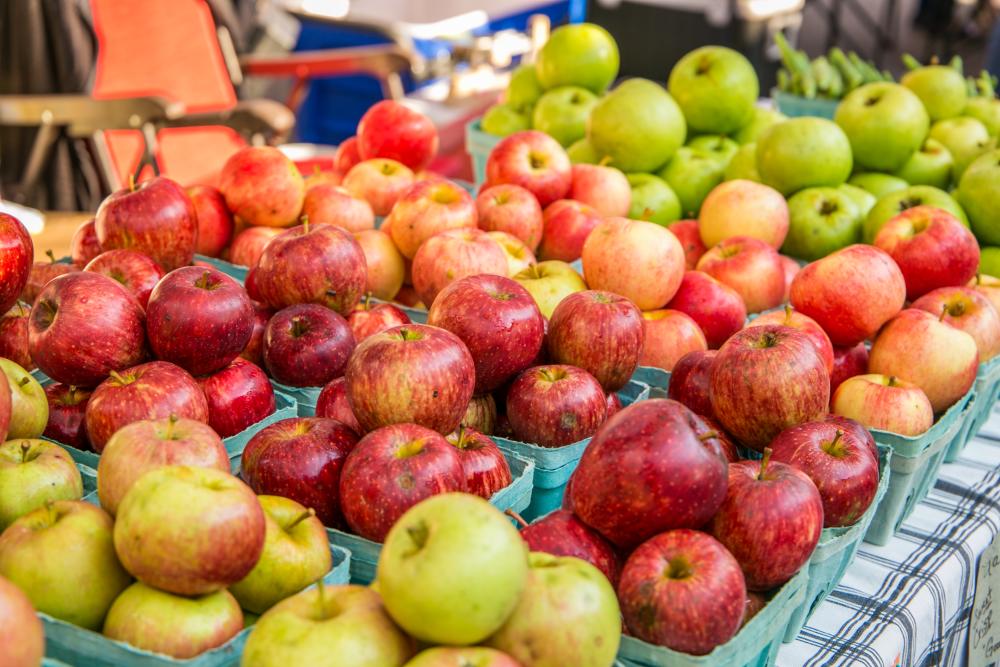 Just south of Bloomington, near Monroe Lake and the Fairfax State Recreation Area, you can find yet another Saturday Farmers' Market in Smithville.  Locally grown produce, handmade crafts, annuals, perennials, fresh coffees, and pastries are just a few of the items you can find at this market. 
Several times throughout the season you can also find special activities like a Classic Car Show or live music and performances. Check the Smithville Farmers' Market Facebook page for the most up-to-date information.