Congratulations to all Indiana University graduates! 
Coming to Bloomington for your graduate's commencement ceremony? Make the special occasion as memorable and stress-free as possible by using this guide to help plan your stay and navigate details of the day.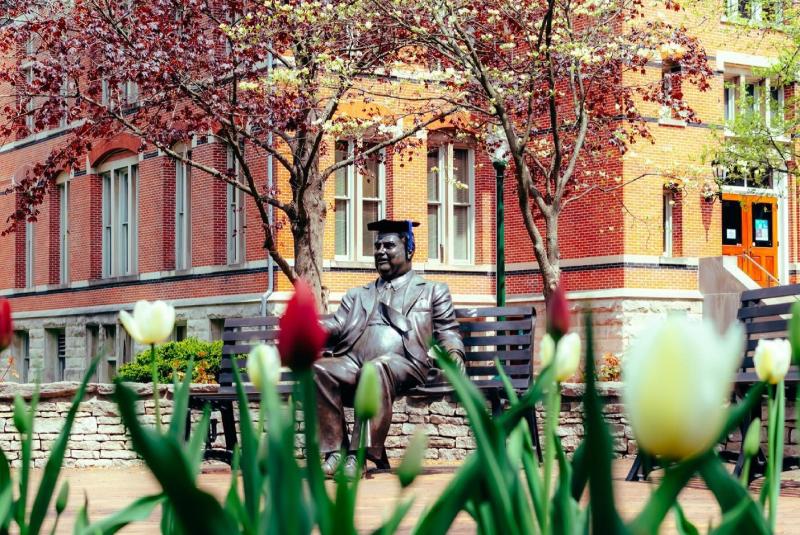 Photo by @farzane.zokaee on Instagram
 
Commencement Details
Spring Commencement
The Spring 2024 Commencement will take place in two sessions:
The Graduate Commencement Ceremony will be held on Friday, May 3, time 3:00 pm at Simon Skjodt Assembly Hall.
 
The Undergraduate Commencement Ceremony will be held on Saturday, May 4  7:00 pm at Memorial Stadium.
 
Winter Commencement
The Winter Commencement Ceremony will take place on Friday, December 15, 2023. 11:00 am and 3:00 pm, find your ceremony time here.
Auxiliary Ceremonies & Celebrations
Many schools and clubs host their own celebrations for both spring and winter commencement, which you can read about here. Your go-to resource for all graduation information is commencement.iu.edu.
 
Booking Your Stay
Click here to browse all hotels, bed & breakfasts, cabins, and vacation rentals in & around Bloomington. Most accommodation providers start booking reservations for graduation a year in advance, so plan ahead! We advise all visitors to thoroughly review reservation details, including cancellation policies, prior to booking. Doing so will help avoid confusion and ensure a great experience for all visitors at this once-in-a-lifetime event.  
When browsing hotel availability online, the first thing you might see is that everything seems to be sold out for graduation weekend. Never fear! Many hotels could still have rooms left that they aren't advertising online, and we keep track of that, so give us a call at (800) 800-0037 if you need assistance with booking. Also know that the rates will be much higher than usual because it's such a busy weekend in Bloomington. Most hotels offer added amenities for graduation guests, though, so be sure to ask about them when you book and/or check in.
 
Other Helpful Information & Tips
Your trip to Bloomington will go a lot smoother if you heed these words of wisdom:
Make restaurant reservations way in advance — many of them fill up months ahead of commencement. Browse all Bloomington restaurants here, find graduation restaurant specials here, and browse group-friendly restaurants here.
 
Parking can be tricky with so many people in town, so make sure you're aware of your options. Visit our pages on campus parking and downtown parking to help navigate this.
 
Plan your graduation photos in advance so you're less stressed about where to go on the big day. We put together a guide on the best spots around campus to take grad photos — one less thing you have to try to figure out!
 
Things to Do
While you're in Bloomington, make a vacation out of your stay! Embrace the Cream & Crimson culture to the fullest by crossing off some IU bucket list adventures with your graduate before they depart our beloved B-Town. Check out these unique IU attractions, and spend a few hours on Kirkwood Avenue where campus meets downtown. Browse our events calendar for exciting activities happening during graduation weekend, and visit our blog for posts about everything you should do in Bloomington. Enjoy your time in one of the best destinations in the Midwest — and Go Hoosiers!