Summer in Bloomington, Indiana
The dog days of summer bring sunshine and good times to Bloomington. Here's a local's guide to the best way to spend three days in Bloomington, whether you want to lounge at the lake or eat to your heart's content on an outdoor patio.

Play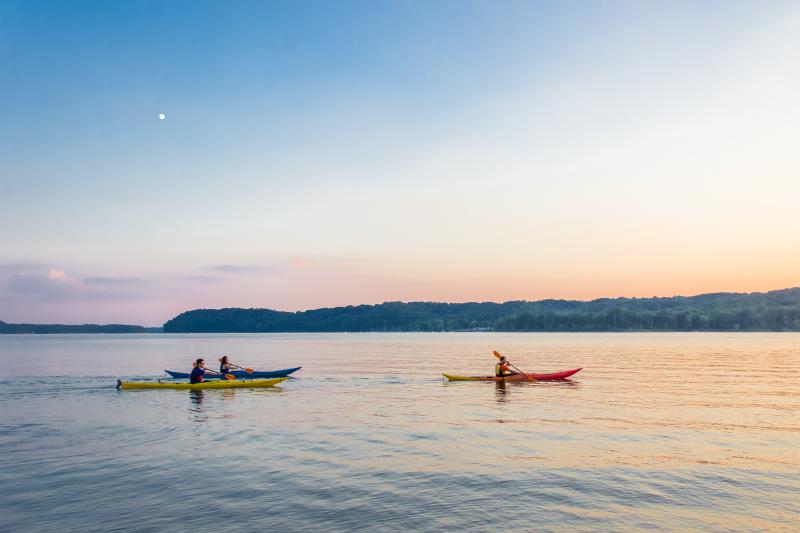 There's no wrong way to spend a summer day in Monroe County. Take your time meandering through the city and the countryside to experience all our beautiful Hoosier home has to offer.
Take a Lime or a Bird to the streets to skip walking around in the heat. Bloomington's streets are lined with gorgeous historic homes, a multitude of shops, and any restaurant you could possibly want to try. Zipping around on an electric scooter gives you a break from walking through the heat but still lets you get an up-close and personal view of the city.
Summer is the season for outdoor exploration. Thankfully for us, Bloomington is surrounded by lush nature preserves and forests that provide a welcome break from the heat while keeping you outside. Bloomington natives love exploring the vast Hoosier National Forest for its seclusion and opportunities to reconnect with nature. Or, check out one of the Sycamore Land Trust's protected areas. From Audubon-ranked wetlands full of migratory bird-watching opportunities to gorgeous forested areas with plentiful springs, there's no better way to get to know Bloomington than through our natural wonders.
Speaking of natural wonders, Bloomington is home to Monroe Lake, Indiana's largest body of water. Boating on the lake is a sure sign of a true Bloomington summer. Rent a jet ski or a kayak and spend a day floating around with some friends. If you want to dip your toes in the water, spend some time at one of the beaches at a State Recreation Area located on the shores of Monroe Lake.
 
Eat and Drink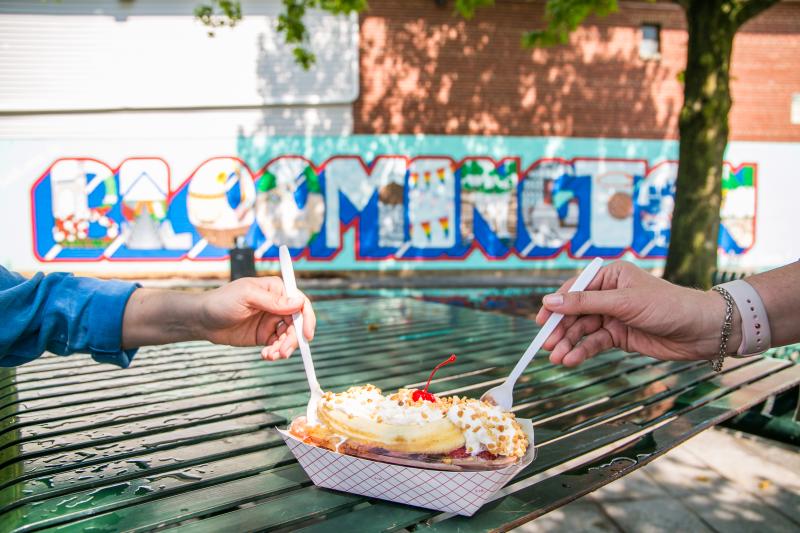 Summer is the perfect time for ice cream! Bloomington is home to amazing ice cream, from traditional soft-serve to vegan options. If you're craving something creative, stop by Hartzell's. They have vegan options and unique flavors—a past summer's favorite was an interesting sweet corn option. Chocolate Moose is a long-time Bloomington favorite. Their grasshopper ice cream (mint with Oreo pieces!) is a classic, but the fruit-based Dole Whip is a refreshing treat on hot days.
Check out some of our favorite patio restaurants to enjoy the sights and sounds of summer while enjoying some amazing local food. Choices encompass everything from gourmet burgers to pizza to one of the most diverse food scenes in the Midwest, so there's no wrong choice. 
Warm weather and cool drinks go hand in hand. Sip an award-winning spirit on Cardinal Spirits' patio, right along the B-Line Trail. Or enjoy a local band and a glass of chilled wine at Indiana's favorite winery, Oliver Winery.
Perusing Fourth Street on any given summer day will make your mouth water. Famous for its ethnic food options, Fourth Street gives you everything from Burmese cuisine to sushi to traditional-style gyros. Take some friends and see how many places you can try before you go into a food coma.
 
Stay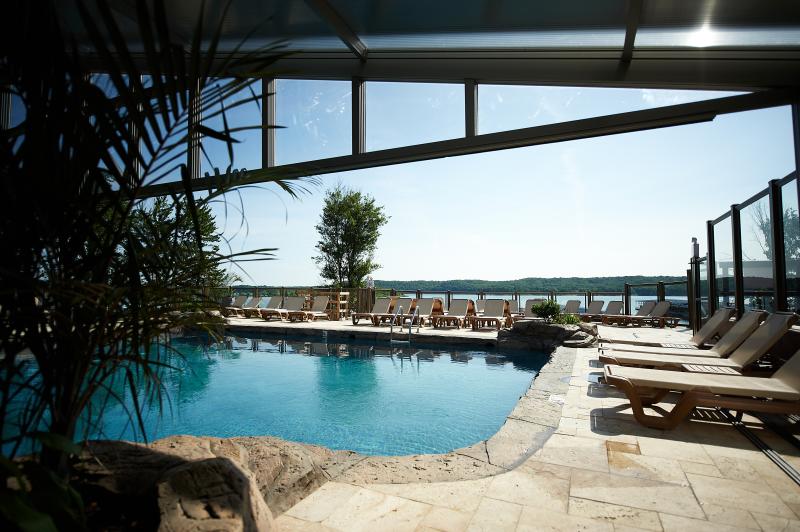 Our little Midwestern slice of paradise has its own waterside resort! Fourwinds Lakeside Resort gives you an elevated experience, with multiple private pools, onsite restaurants, and waterside views of Monroe Lake, all minutes from Bloomington.
Shower's Inn Bed and Breakfast keeps you close to it all, with Bloomington charm. Stay in this art-nouveau inspired house turned B&B to be minutes away from shopping, dining, and nightlife opportunities in Bloomington.
If you're looking to enjoy the beautiful summer weather into the night, check out some of the camping options near Bloomington. Multiple State Recreation Areas and Hoosier National Forest have options for traditional camping, RV hookups, and cabins for the nature lover spending time in Bloomington. For family fun, book a stay at Yogi Bear's Jellystone Park, complete with full RV hook-ups, cabin rentals, resort accommodations, a golf course, water park, and more!
 
What's your favorite way to spend summer days in Bloomington? Let us know in the comments!