Winter in Bloomington, Indiana
Sure, the weather outside may not be ideal in the winter, but that isn't any reason to hide away inside! Bloomington has plenty of fun ways to enjoy the magic of our little town, even when the temperatures outside start getting low.

Play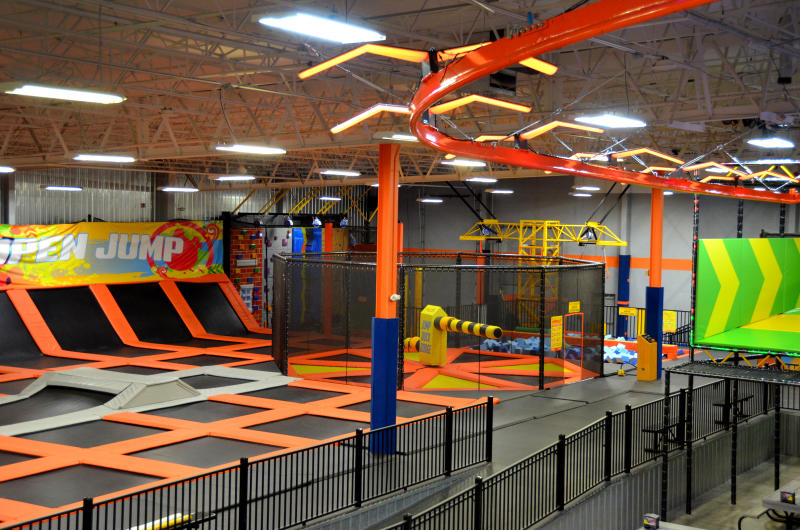 Please note: Due to Covid-19 some of the activities and experiences listed below may not currently be available.  Please contact attractions directly for the most up-to-date information.

The beauty of fallen snow on Southern Indiana's landscape cannot be understated. If you're looking to explore our natural wonders firsthand, take a look at some of Bloomington's best winter hikes. These routes will take you across a variety of Bloomington's most beautiful locales and give you a chance to see things normally obscured by foliage, like roosting bald eagles and ice-edged rivers.
Ice skating is the perfect activity to get you into the winter spirit. Frank Southern Ice Arena is a great place for beginners and old pros alike to enjoy an indoor winter wonderland with some friends.
If skating on the ice isn't your thing, try roller skating at Western Skateland. The thrill of zipping around on four wheels just can't be beaten. There's a variety of events hosted every week, so pick a theme and get skating!
Bowling is another great way to stay active, away from the ice and snow. Spend your afternoon at Classic Lanes and work on your strike while staying warm, or bring out your inner kid with the lane-side arcade options for a full day of fun.
Trampolines aren't just for the little ones—gather all your friends and check out Urban Air Trampoline Park for some indoor fun. Jump around on the variety of trampolines, take a swing at some obstacle courses, and enjoy feeling like a kid again.
Bloomington's art scene is an excellent solution to beating the winter blues. If you're looking to hide away from the cold, see what shows are happening around town. Throughout the winter, you'll have your pick of whether to see local and national music acts, Broadway shows, classic movies, and more. We even have our own playhouse, the Bloomington Playwright's Project! Check the event calendar to see what's happening when you're in town.
 
Eat and Drink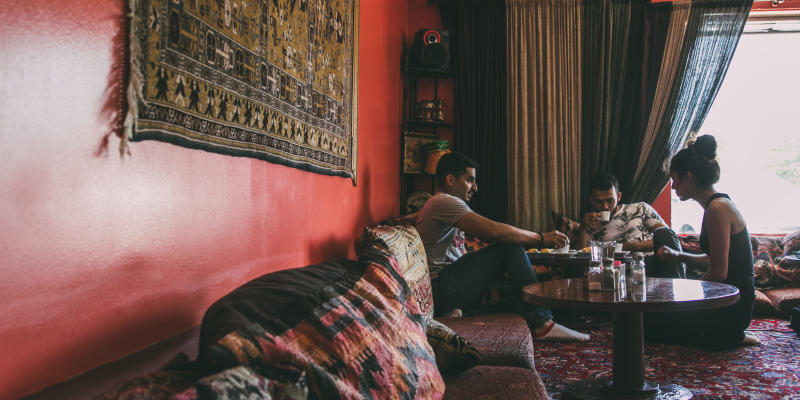 Winter weather calls for comfort food, and one of the best comfort foods is pizza. There are more than 25 pizza places in Bloomington, and each one provides its own unique twist on the classic dish. From deep-dish pies at Mother Bear's to late-night slices at Rockit's Famous Pizza, everyone is sure to find a pizza perfect for their taste buds.
Cozy up with a warm curry or a big bowl of noodles. Fourth Street has plenty of international comfort food destinations, from Siam House's Thai dishes to Taste of India's northern Indian cuisine, there are many diverse options to keep you full for days to come. Take a walk down the street and pop in wherever piques your interest—there are no wrong choices.
"Cozy" and "pubs" just seem to go together. Irish Lion's intimate environment welcomes you in from the winter weather, and a bowl of coddle with some Irish soda bread will warm you from the inside. The Village Pub is an upscale answer to pub food, serving up elevated American classics and cocktails made of the finest spirits. Crazy Horse is another popular choice, with a variety of local and international beers to sip on while you nosh on hearty comfort food and watch the flakes flutter down from inside the warm pub.
 
Stay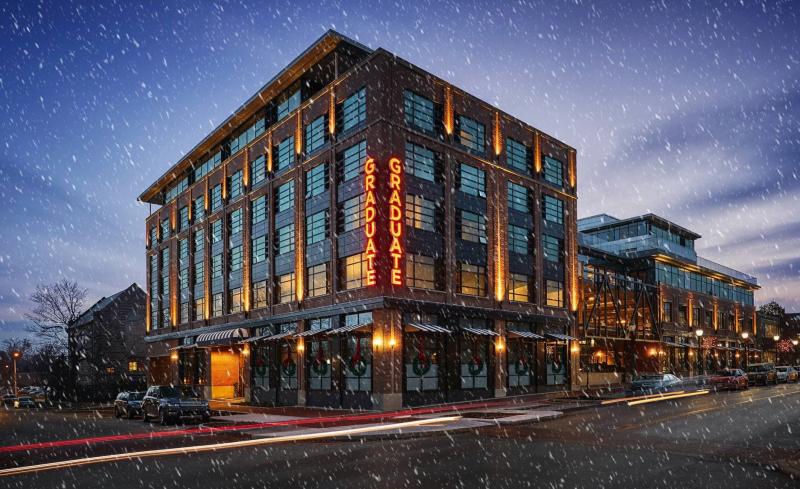 There's nothing wrong with having a little stay-cation and curling up with a good book next to the fireplace. Luckily for you, Bloomington has the perfect hideaways for your winter days.
The large suites at the Century Suites will make you feel like you're right at home. Free parking, rooms with fireplaces, and large whirlpool tubs are available to give you that home-away-from-home luxury you're looking for after a day of exploring Bloomington. Other suite-style hotels, like Hilton's Homewood Suites and Marriott's SpringHill Suites, give you the space to stretch out and enjoy your stay.
Don't let the cold make you think you can't enjoy the lake—lakeside cabins and our very own resort put you right next to one of Bloomington's best attractions, Monroe Lake. Spend some time at Fourwinds Lakeside Inn and Marina and enjoy a beautiful view of calm waters, or find one of Bloomington's best lakeside cabins from our cabin directory.
How do you spend winter days in Bloomington? Tag @visitbtown to show us your favorite ways to enjoy Bloomington in the colder months!