Friday, December 17, 2021
What's New in Bloomington in 2022
Categories: General
With the New Year comes new businesses, exciting anniversaries, and more opportunities to explore Bloomington while shopping small & supporting local establishments. Check out what's slated to open in 2022, as well as what you might have missed in 2021!
 
What's Coming in 2022
Food & Drink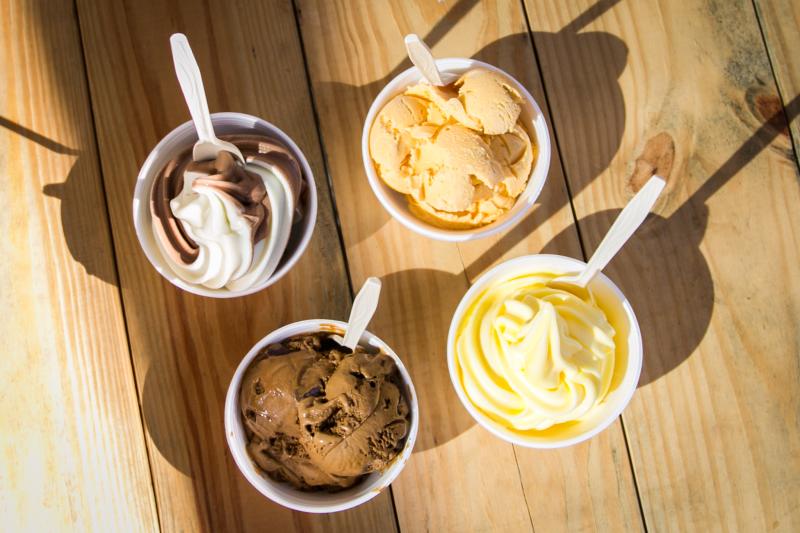 The Chocolate Moose
The Chocolate Moose will open a second storefront in 2022 on Indiana Avenue, in addition to their location on South Walnut Street and several kiosks throughout Indiana University's campus. The beloved ice cream shop will offer the same menu as their Walnut Street location.
 
The Elm
Taking over the space that used to be Bloomingfoods at the corner of East 2nd and South Fess Streets in the Elm Heights neighborhood, The Elm is slated to open in February 2022. The restaurant will serve American classics with spice profiles from Mediterranean and North African cuisines. Initially opening for dinner and walk-up cafe service, The Elm's long-term goal is to serve breakfast, lunch, and additional grab-and-go offerings as well.
 
Small Favors Bar
Expected to open in January 2022, Small Favors Bar will offer farm-to-fork food, as well as wine and wine-based cocktails. Located where La Vie en Rose once was, the restaurant's goal is to have at least half its food sourced from farmers within 50 miles of Bloomington. Although there will be a bar, Small Favors will welcome families in their dining room as well.
 
Notable Anniversaries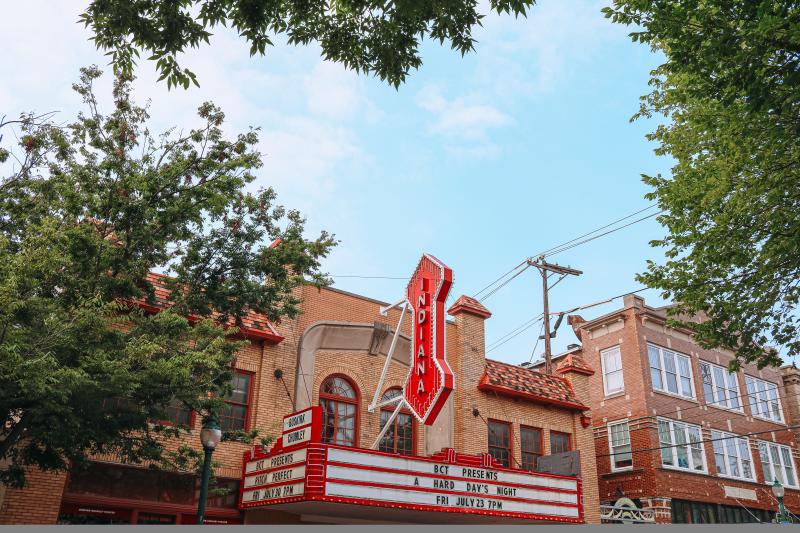 What You Missed in 2021
Food & Drink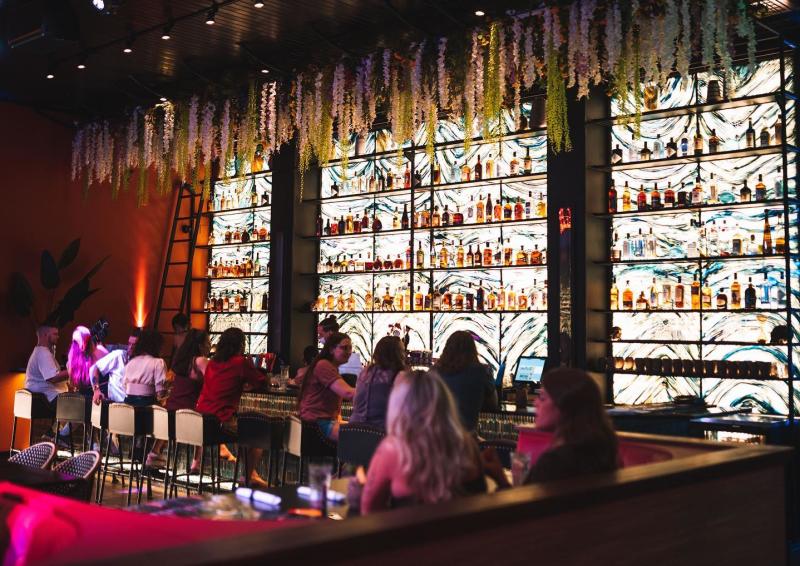 Photo by Kalao Restaurant & Nightclub
Americano
Monroe County's first drive-thru-only coffee shop, Americano, opened in April. Located in Ellettsville about ten minutes west of the Indiana University campus, the java joint offers a wide variety of coffee beverages, hot teas, smoothies, Italian & cream sodas, and a robust assortment of baked goods.
 
Che Bello
Occupying the former site of Grazie Italiano on 6th Street, Che Bello opened in mid-December. The restaurant offers scratch-made plates inspired by generations of Italian cooking and culture, featuring seasonal, fresh, and locally-sourced ingredients.
 
Crumbl Cookies
In July, Bloomington joined the list of nationwide locations offering Crumbl Cookies with a storefront on College Mall Road. The shop offers a rotating variety of specialty cookies, featuring flavors like cornbread, birthday cake, ice cream sundae, and more.
 
The Fairfax Bar & Grill
The Fairfax Bar & Grill, located just down the street from the entrance of Fairfax State Recreation Area and the Fourwinds Lakeside Inn & Marina, opened under new ownership in October. Now operated by the owner of The Sinkhole Craft Beer Bar, The Fax offers a new menu of elevated pub food, as well as live music, dart boards, and pool tables, with pinball and arcade games potentially being added in the future.
 
The Inkwell Bakery & Cafe
The Inkwell Bakery & Cafe opened their second location in Bloomington at the corner of South Woodlawn and Atwater Avenues, the former location of a Subway storefront, in September. The new location offers the same food and beverage menu as their flagship location on North College Avenue.
 
Kalao Restaurant & Nightclub
Taking up residence in the former Japonee building on North Walnut Street is Kalao Restaurant & Nightclub. The establishment, which opened in July, is unlike any other in Bloomington, as it serves Latin and South American-inspired dishes, includes a rum bar, and transforms from a restaurant to a nightclub at 10:00 pm each night.
 
Lan Ramen & Aqua Tea
Opening its doors in April on South Washington Street, Lan Ramen & Aqua Tea offers a variety of authentic Chinese dishes, with handmade noodles being their specialty. A variety of smoothies and bubble teas are also on the menu, all of which are made with fresh fruit and organic milk and/or tea.
 
Shops & Markets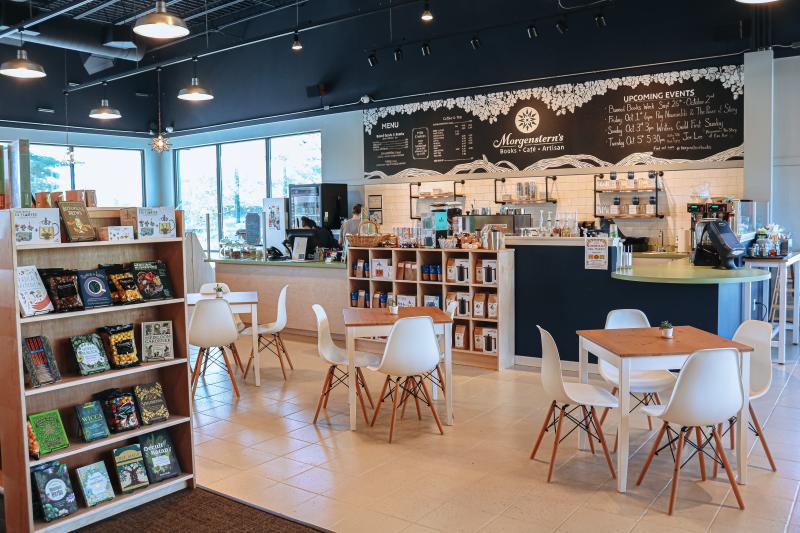 Griffy's Art Supply
Now Bloomington's only art supply shop, Griffy's Art Supply opened in February on West Kirkwood Avenue. The store offers a variety of art supplies and materials spanning many mediums, including drawing, painting, photography, and more. If they don't have what you need, they're happy to take requests.
 
Morgenstern Books
After a 25-year hiatus caused by competition from the now-closed Barnes and Noble, Morgenstern Books reopened in the old Pier 1 building on South Auto Mall Road near College Mall in July. The store is the largest independent bookstore in the state, and also features a cafe with locally-sourced food & beverage items, as well as frequent author talks.
 
Rebel Purl Yarn Shop
Rebel Purl Yarn Shop, located on South Hickory Drive near the Whitehall Square shopping plaza, opened in September. The locally-owned store specializes in hand-dyed yarn and offers a selection of other artisan goods.
 
Rose Hill Farm Stop
Bloomington's newest cooperative food market, Rose Hill Farm Stop, opened in August. Located on West Kirkwood Avenue, the market offers produce, other food items, and small nursery plants from nearly 50 local farmers and food artisans. The store also includes an espresso bar and cafe area for patrons to enjoy locally-roasted coffee and other refreshments.
 
skullznbunniez
skullznbunniez, which began as an Etsy shop, transformed into a physical storefront this November. Located on The Square at Kirkwood Avenue, the clothing store offers vintage denim and lingerie in inclusive sizes — XXS-3XL, to be exact. While denim and lingerie are the main focus, you'll find other apparel and accessories as well.
 
Attractions / Things to Do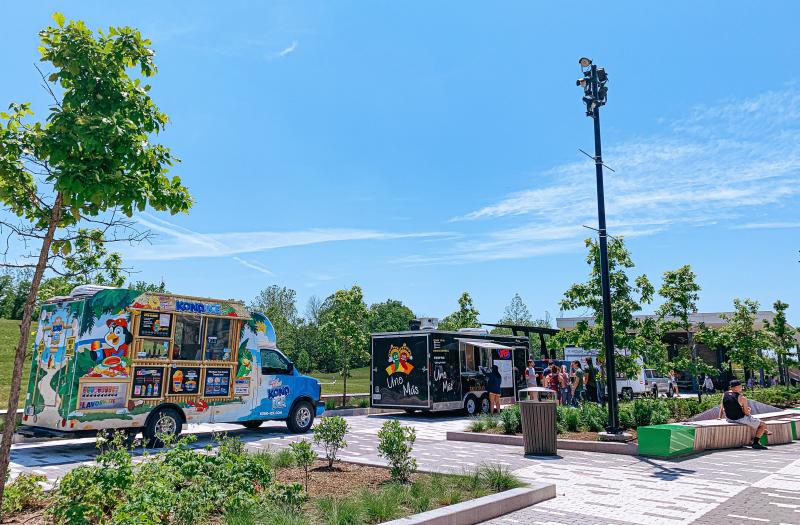 Bloomington Yoga Collective
Opening its doors in October on The Square at 6th Street, Bloomington Yoga Collective, at its most basic level, offers a variety of yoga classes. What sets it apart from other yoga studios in the area is its love for the city of Bloomington and desire to create a space for the community to connect with & celebrate one another. Drop in for one class, pay for a month, or commit to a year's membership — a variety options are available.
 
Food Truck Friday
While Food Truck Friday has been around since 2014, the event moved to a new location this June: Switchyard Park. In addition to a large variety of local food trucks being present, Food Truck Friday also includes a designated area for alcohol sales and consumption, as well as frequent live music performances. Attendees can also enjoy Switchyard's many amenities, including their dog park, splash pad, and playground.
 
Goldleaf Farmers' Market
In April, Bloomington added another local farmers' market to the line-up. Goldleaf Farmers' Market, which takes place at Goldleaf Hydroponics off of State Road 37 at South Empire Road, offers the usual variety of fresh food products from local vendors, as well as live music and food trucks.
 
Other
4th Street Parking Garage
The city of Bloomington reconstructed the 4th Street parking garage, which now includes 500 parking spaces, a covered bicycle depot, commercial and retail space, solar panels, electric vehicle charging stations, public restrooms, and a public art installation, Urban Fabric, by Project One Studio and Ignition Arts.
Trades District Parking Garage
The city also added a 350-space parking garage near the B-Line Trail on North Morton Street. In addition to parking, the building also offers commercial and retail space, electric vehicle charging stations, a solar array, and a public art installation, Aurora Almanac, by Esteban Garcia Bravo.