Girls Trip to Bloomington, Indiana
Categories: General, Shopping, Outdoors, Wine & Culinary
When you're overdue for a break, a quick trip to Bloomington can be just what the doctor ordered. No kids, no obligations, and no plan necessary. Whether you're looking to go it alone, to reconnect with your partner, or to let loose with the girls, Bloomington has unexpected options to suit every whim.
Flying Solo
If you can manage an afternoon or evening away, going at it alone in Bloomington is a solid bet. No compromising, new opportunities, and no expectations, except fresh air and headspace. Here are a few of our favorite solo activities to get you thinking.
Explore Bloomington's cultural offerings without ever once feeling an impatient tug on your sleeve. Spend the afternoon sipping micro-roasted coffee and broadening your perspective as you take in the local gallery scene or the current museum exhibits at The Lilly Library lends itself to deep dives into rare books, manuscripts, and special collections, including the largest collection of Kurt Vonnegut in the world, rare comic books, and even a Gutenberg Bible.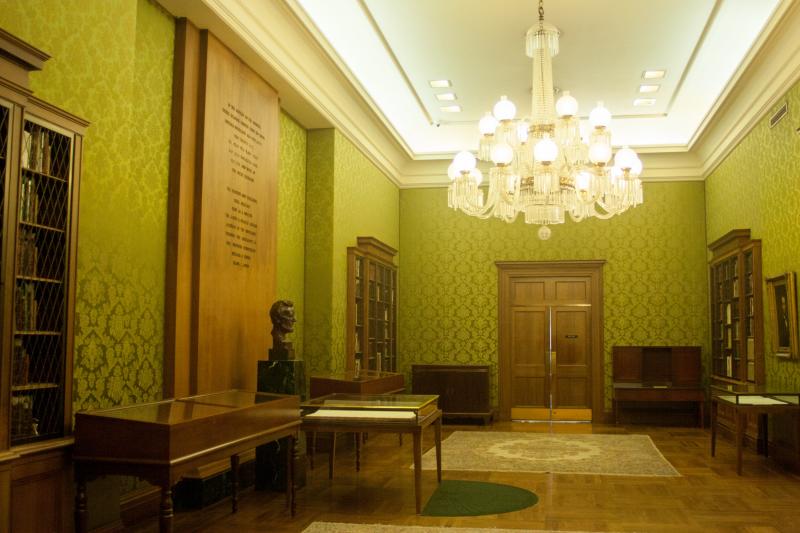 When you've had your fill of intellectual appreciation, why not indulge in some self-love and retail therapy? For some personal pampering, check out our ideas for a self-care retreat complete with yoga, salt caves, meditation, float tanks, and crystal shops. Then treat yourself again at Gather Handmade Shoppe & Co. or any of downtown Bloomington's myriad shopping options, including a fun antique and vintage store selection.

Rest, Relaxation, Reconnection
When parenting has worn you both down, it's time to get away. But first thing's first, where are you staying? A cozy bed and breakfast? A secluded cabin in the woods? A yurt at a Buddhist cultural center? Whatever your scene, we've selected some of the best lodging to get you started. Once you're checked in, get a taste of freedom with our handy guide to the Bloomington adult playground.
Women Just Wanna Have Fun, Too
Sometimes what you really need is to just get away with your girlfriends. Relive your younger years, only this time without the microwavable ramen. For easy going out, you can stay in the heart of campus at the newly renovated Indiana Memorial Union Biddle Hotel, on the B-line at Hyatt Place, or for a peaceful lakeside retreat, check out the Fourwinds Lakeside Inn.
Daytime entertainment options vary, from yoga in the mornings with monks at the Tibetan Mongolian Buddhist Cultural Center to the retail nirvana that is Blond Genius Denim Bar. Because, what's a girls trip without at least one little splurge on a pair of designer denim or fine jewelry? In the afternoon, explore the local wineries and polish up your wine lingo with a guided tasting at Butler Winery and Vineyard. And if patio snacks and happy hour drinks are in order pre-dinner, you'll need this list.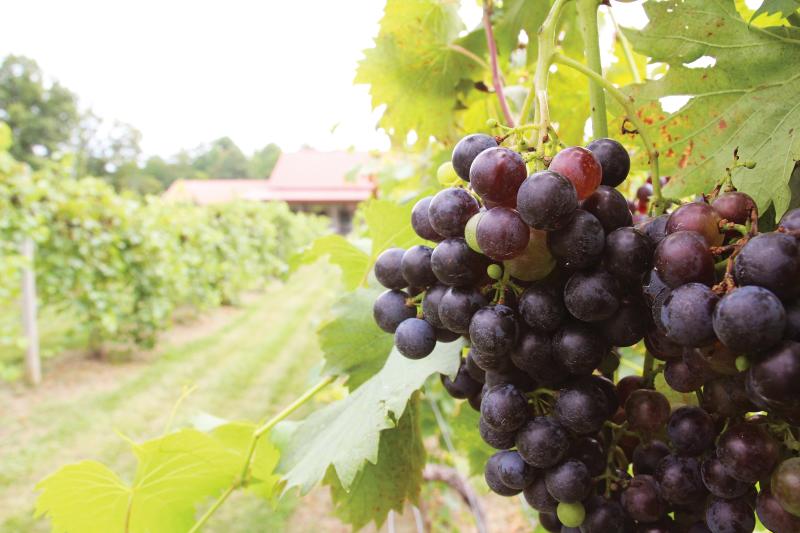 When dinner time rolls around, order some small plates and rave-worthy cocktails at the swanky C3 tapas bar. Or try the Cajun-focused farm to table restaurant, Uptown Cafe. Fear not gluten-free friends, we've got you covered too. For a fun departure from the usual nightcap spots, slip into The Root Cellar for a moody speakeasy experience, or cut loose on the dance floor at Serendipity Martini Bar (check their website for theme nights).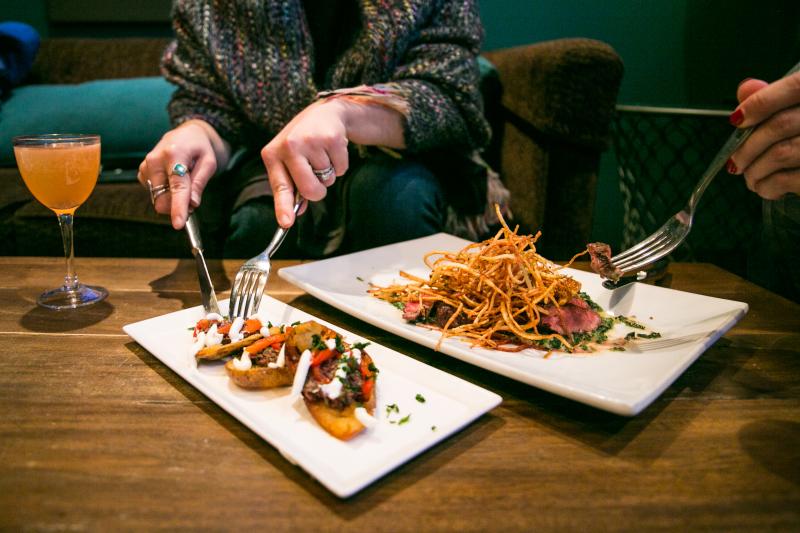 With the morning comes everyone's favorite reason to get out of bed: brunch. Get thee to Feast Bakery Cafe and try every single thing. Or launch a new girls trip tradition and make it a brunch crawl. Is that a thing? It is if you make it one. Check our list of reader-voted best brunch spots to start planning. And if you can't fit them all in, there's always next girls trip.