Tuesday, November 21, 2023
Bloomington's Best Picnic Spots
Categories: Outdoors, Wine & Culinary
Whether you're planning a romantic date, exploring B-Town with your kids, or you simply want to enjoy a meal under the sun, Bloomington offers a few top-notch picnic spots. Grab some blankets, pack your basket, and head to one of these perfect locations for a 10/10 B-Town picnic experience.
 
The Cutouts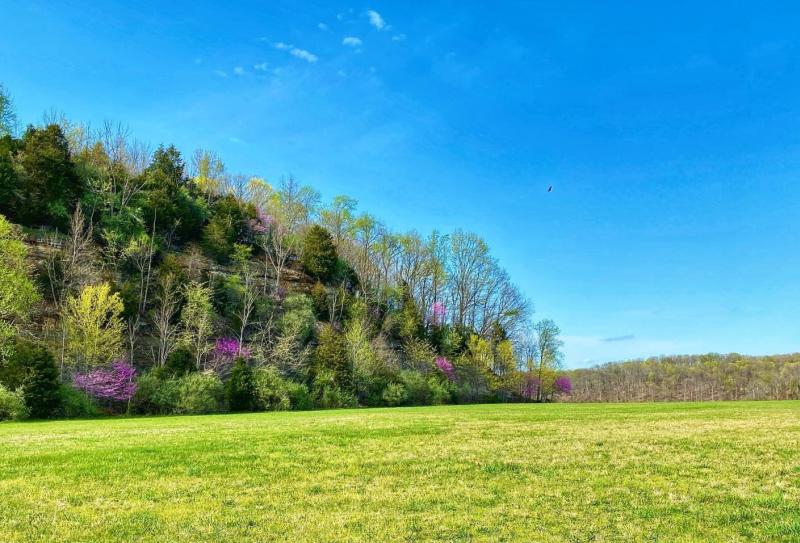 Photo by Anamitraa Chakraborty
The Cutouts, located near the Spillway on Monroe Lake, is one of Bloomington's finest hidden gems. Unless you know about the wide open field between two limestone rock walls (hence, "The Cutouts"), you may only stumble across it by happenstance as you drive around the lake. The unique spot's abundance of land is perfect for a lakeside picnic — pack your fishing poles, a football or frisbee, and a yoga mat to make an entire day out of your picnic trip.
 
Dunn Meadow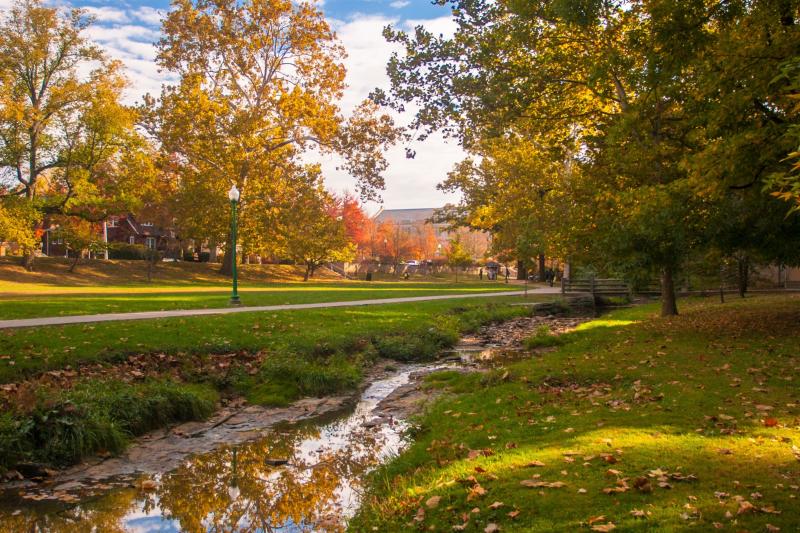 Dunn Meadow is a gorgeous expanse of land situated in front of the Indiana Memorial Union on the Indiana University campus. The charming Campus River flows through the meadow, which is also surrounded by towering trees and historic buildings. It's an extremely peaceful area during summer, but its beauty is unparalleled during fall. Dunn Meadow's lush landscaping makes it one of Bloomington's top places for a picnic, perfect for a romantic date or for IU alumni to spend some time at their old stomping grounds with their kids.
 
Indiana University Cox Arboretum
IU has no shortage of picture-perfect picnic spots, and the Cox Arboretum is another stand-out location. Landscaped with Indiana-native trees, a picturesque pond, plant life from around the globe, and the Metz Carillon Tower, the arboretum is a stunningly tranquil area to enjoy your basket meal during spring, summer, and fall. We suggest laying down your blanket and picnic spread near the pond for a whimsical ambiance and a bit of distance from sidewalk traffic.
 
Karst Farm Park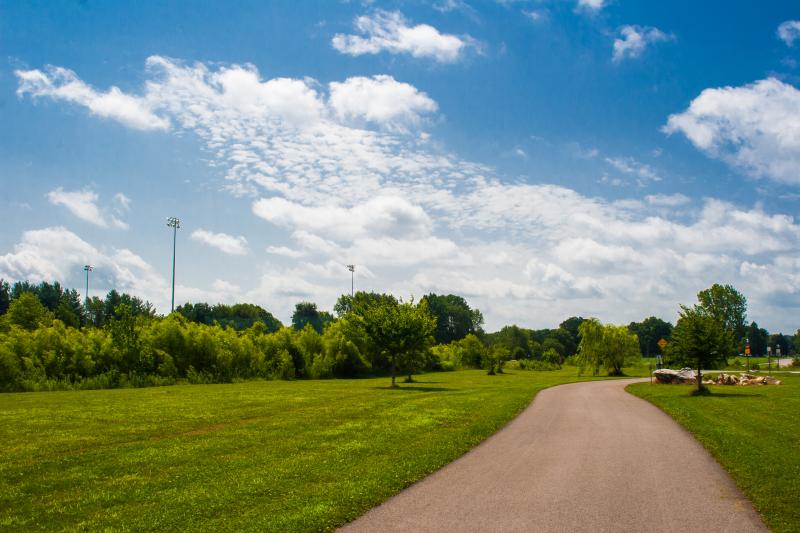 Karst Farm Park is a 120-acre park on the west side of Bloomington near the Monroe County Fairgrounds. The expansive park offers an abundance of open grassy areas, as well as eight picnic shelters, giving visitors a plethora of options as far as picnicking goes. For those with kids, Karst Farm Park is one of the best picnic destinations due to its four playgrounds and splash pad. Those who live an active life will also enjoy the park's disc golf course, horseshoe pits, soccer & lacrosse fields, and basketball, volleyball, pickleball, shuffleboard, and tennis courts.
Oliver Winery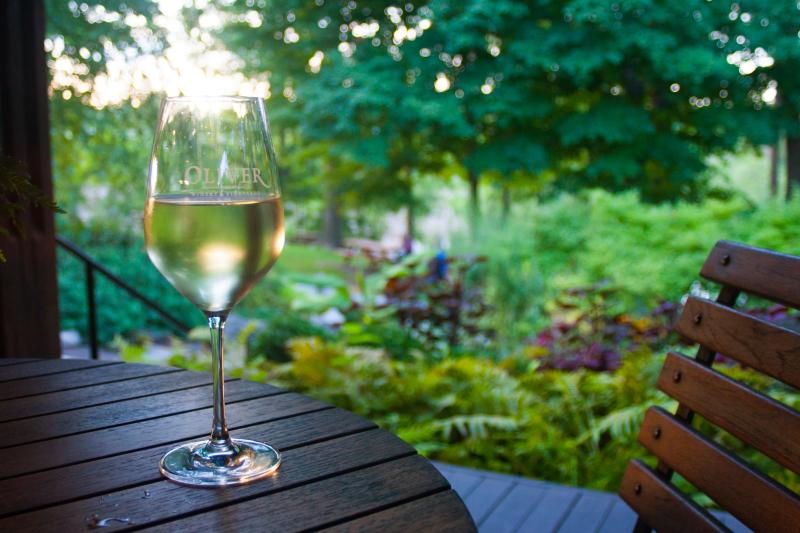 Oliver Winery is one of the nation's most renowned wineries, and its grounds are just as incredible as its wine. With beautiful landscaping, a sweeping patio, and a pond nestled in the valley of their wooded grounds, Oliver's whimsical secret-garden ambiance is perfect for a picnic. Gather the girls for a wine and charcuterie date, or plan a romantic getaway to the winery with your significant other. Oliver Winery is also a kid- and dog-friendly destination, so don't hesitate to bring the whole family!
 
Switchyard Park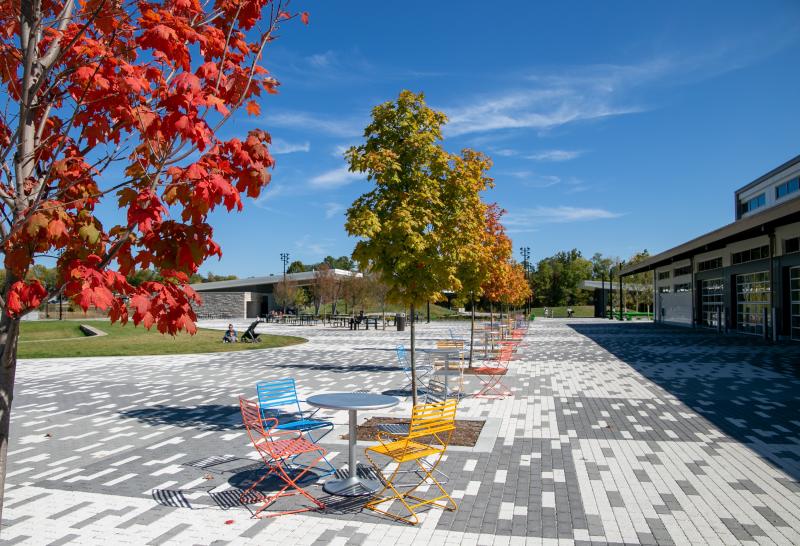 Comprised of nearly 58 acres in downtown Bloomington, Switchyard Park offers a few picnic options. Pack a blanket and enjoy your meal in any of the park's grassy areas, set up at the picnic shelter, or eat on the bosque that offers bistro tables and chairs. Much like Karst Farm Park, Switchyard Park is another great picnic destination for families due to its additional kid-friendly amenities, including a large playground and splash pad. If you are planning a Friday picnic, grab some food at Food Truck Friday that runs April-October. 
Hammocking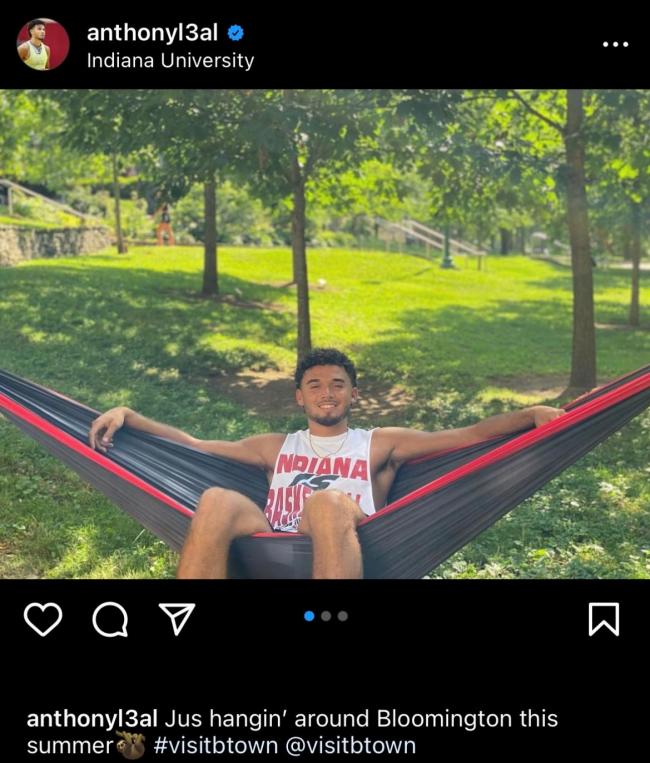 Photo by @anthonyl3eal on Instagram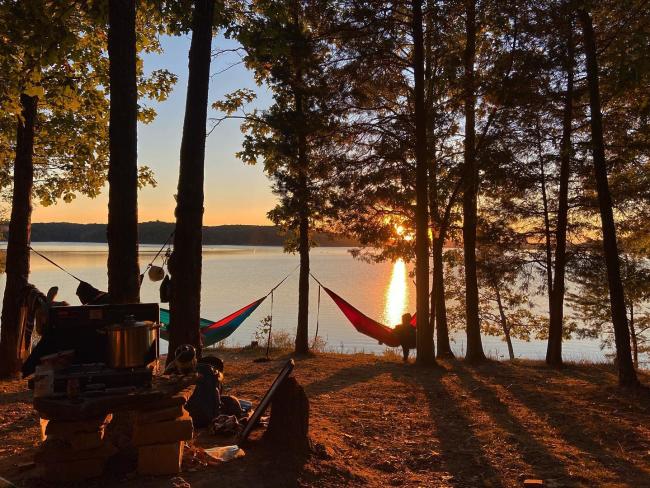 Photo by @chlomago on Instagram
Not only can you have a peaceful picnic in nature, but you can also turn it into a whole afternoon with adding a hammock! Hang your hammock at a prime nature spot, and Bloomington has plenty to offer. Grab a book, a pair of headphones, a light jacket, and — of course — your hammock. Ballantine-Woodburn Woods, Cox Arboretum, Dunn Meadow, Griffy Lake Nature Preserve, and Hoosier National Forest all have great hammocking spots. 
Looking for more to do outdoors in Bloomington? Check out these blogs: