Thursday, November 9, 2017
Tis the Season! Holiday Events in Bloomington
Categories: Indiana University, General, Family Fun
The holidays are indeed holly and jolly, but in Bloomington, they are anything but ordinary. As the temperatures fall (maybe some snow too), get into the spirit with holiday events, unique shopping, and plenty of delicious treats to share with your loved ones, big and small. 
Artisan Guilds of Bloomington Holiday Show: November 2-3 | Monroe Convention Center
Get your holiday shopping done early this year. Three shows under one roof;  over 70 artists from Bloomington's favorite guilds, Local Clay Potters' Guild, Bloomington Spinners & Weavers Guild and Indiana Glass Guild will unite for the 5th year.
ELF The Broadway Musical: November 13-14 | IU Auditorium
Based on the 2003 movie starring Will Ferrell, ELF The Broadway Musical is the hilarious and heartwarming tale of Buddy, who, as a young orphan child, mistakenly crawls into Santa's bag of gifts and is transported to the North Pole. 

Bloomington Handmade Market: Nov. 10 | Monroe Convention Center | 10:00 am - 5:00 pm
Join in Bloomington Handmade Market's 13th event celebrating and supporting shopping local and handmade. Over 60 vendors showing the best of indie handmade, featuring handmade bath and body, screen-printed tees, illustrations, cards, and original paintings, gorgeous jewelry, handmade children's items, and clothing and so much more.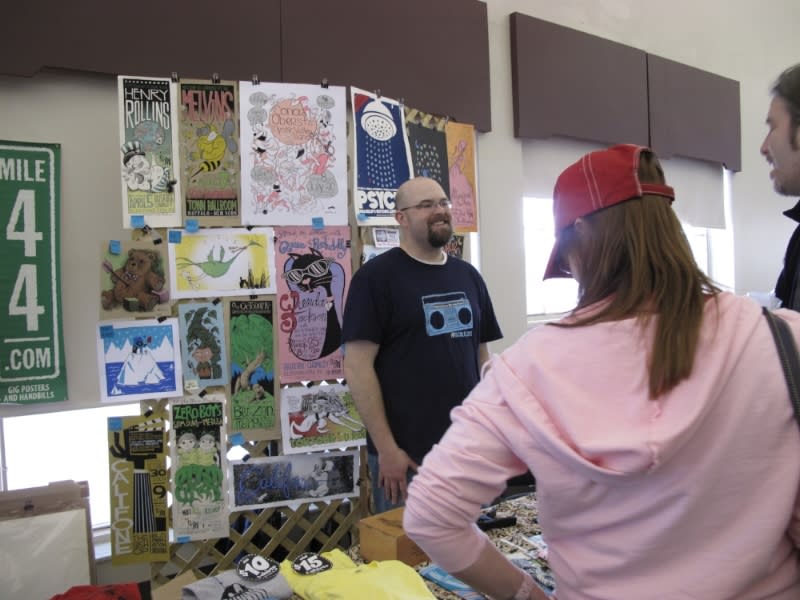 Canopy of Lights: Nov. 23 | Courthouse Square
Celebrate our sparkling holiday tradition of lighting the downtown lights with Bloomington Brass Band playing holiday tunes. City and County officials as well as Polka Dot the Clown will be on hand to welcome Santa to the stage to light the Canopy of Lights. Costume characters, hot chocolate, holiday snacks and more will help with the festive atmosphere. Don't forget to check out all the other great events happening all day downtown. Free parking downtown all day. Learn more about the history of the Canopy of Lights here.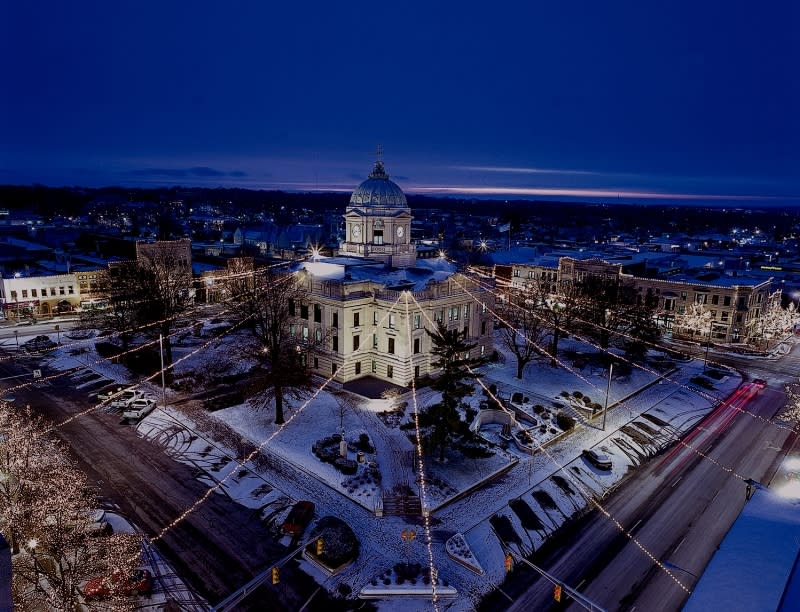 Bloomington Holiday Market: Nov. 24 | City Hall Showers Building |10 am - 3 pm 
Don't miss the 16th annual Holiday Market! Shop your favorite locally grown farm products, and arts and fine crafts created by local artisans, all while listening to the music of the season. The TubaSantas fill the Market with the holiday spirit, and St. Nick and his reindeer will visit too! 
Shop Small Saturday: Nov. 24 | Downtown Bloomington | All Day
Move over big chain retailers, it's time for small businesses to take the spotlight. Visit our local shops to get all of your holiday shopping done in one fell swoop. Make a day of it; visit an art gallery, get a massage, enjoy a delicious nosh and make some new friends.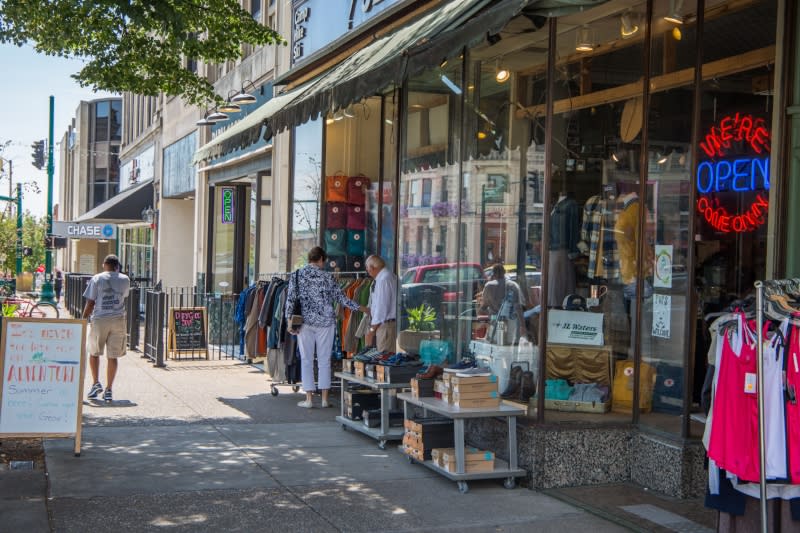 It's A Wonderful Life: November 25 | Buskirk-Chumley Theater
Santa at Fountain Square Mall: Dates Vary | Fountain Square Mall
Fountain Square Mall is full of holiday cheer this time of year. Stop by and enjoy the holiday decorations and if you've been good, drop a letter in Santa's mailbox with all your wants for Christmas. Santa even stops a few times in December for storytime and photos. Learn more about Fountain Square Mall's holiday events.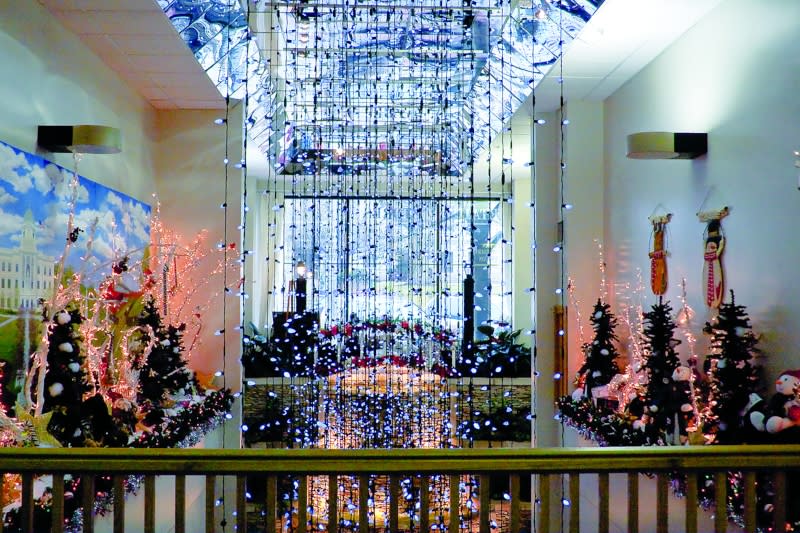 The Nutcracker: November 29-December 2 | Musical Arts Center | 7:30 pm & 2:00 pm on Saturday and Sunday
Breathtaking sets, beautiful costumes, beloved music, and, of course, wonderful dancing—what's not to love about The Nutcracker? Make the holiday season especially magical for the children in your lives with this dream ballet that bewitches with its Sugar Plum Fairy and her handsome Prince, dancing snowflakes, and toys that really do come alive when little Clara falls asleep under the Christmas tree. A sellout event year after year.

Ladies First a Cappella Holiday Concert: November 30 | Buskirk Chumley Theater

Chimes of Christmas with Singing Hoosiers: Dec 1 | IU Auditorium | 2:00 pm & 7:30 pm
Bloomington's favorite annual musical extravaganza, Chimes of Christmas, returns to IU Auditorium to help audiences celebrate the holidays in style. "Chimes of Christmas is known every year as the most cheerful and family-friendly event among all of the Bloomington public," a Bloomington resident said in the Indiana Daily Student. "I love attending it every year in time for the Christmas season, and I will continue going as long as they have it. It really is that spectacular."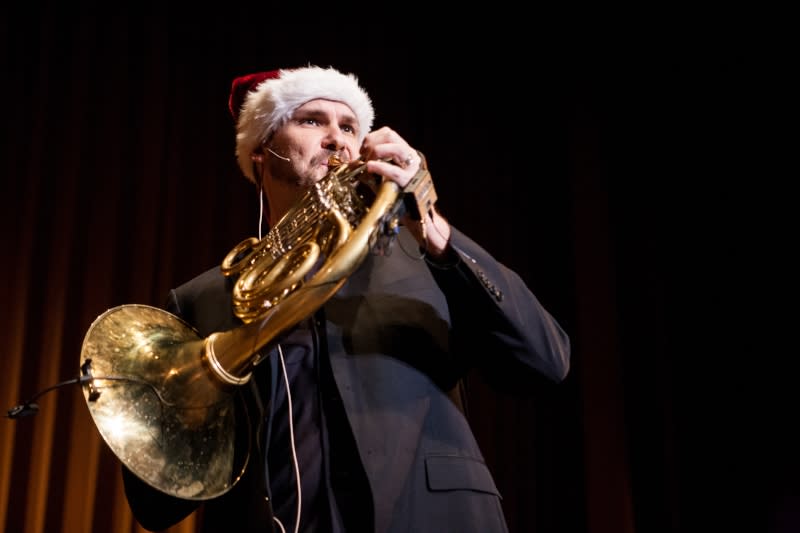 Krampus Rampage and Holiday Bazaar: Dec. 1 | Showers Common | 5:00 - 9:00 pm
Will you be naughty or nice? Everyone will be there: the Angels, St. Nicholas, and of course the Krampus! Make Krampus crafts, watch the parade, get up have your photo taken with the Krampus.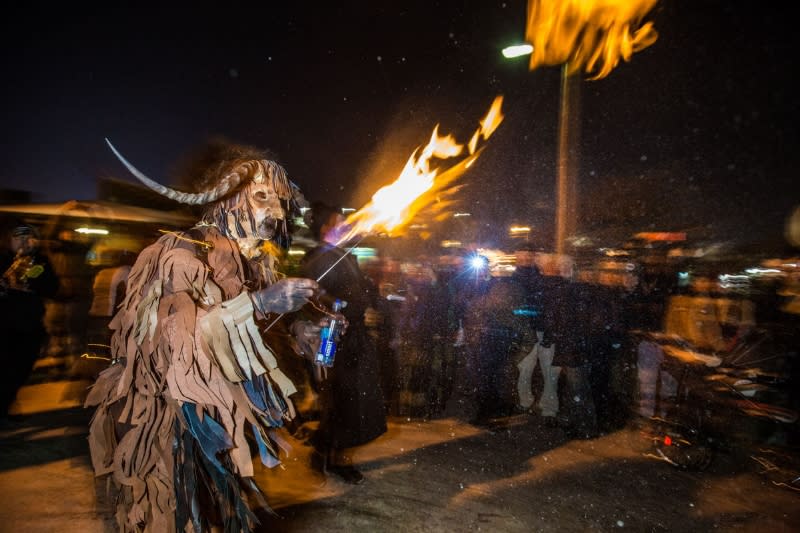 Photo: Herald Times 
Bloomington Brick + Mortar Holiday Hike: Dec. 6, 4-7 pm | Downtown Bloomington
Enjoy a holiday shopping experience with your local shops, Thursday, Dec 7th, from 6-9 pm. Get your shopping done in one day while taking advantage of specials and joying some light refreshments. 
The Sound of Music Quote-Along: December 8 | IU Cinema
Straight No Chaser: December 13 | IU Auditorium
You've followed their rise to fame since their formation at Indiana University in 1996. Now, see a cappella sensation Straight No Chaser as they return home to IU Auditorium this holiday season, bringing with them a live show packed with pop hits, holiday favorites, and some laughs along the way. 

Cardinal Stage Company Presents Disney's Beauty and the Beast: Dec. 13 - 30 | Buskirk-Chumley Theater
NYE with Reverend Peyton's Big Damn Band: December 31 | The Bluebird
Ring in the new year with local favorites Reverend Peyton and his Big Damn Band.