Know Before You Go: Bloomington Community Farmers' Market
Categories: Events, Festivals, Outdoors
You've likely heard of Bloomington's Community Farmers' Market, but we're here to tell you everything you need to know before experiencing it yourself.
 
Who, What, When, Where
Who: The Community Farmers' Market is comprised of small farm vendors, food & beverage artisans, and local artists.
What: Bloomington's largest farmers' market is a one-stop-shop for an array of food & non-food products, all grown or made by local & regional vendors.
When: In 2023, the market will open on Saturday, April 1. From April through September, the Bloomington Community Farmers' Market will take place on Saturdays from 8:00 am-1:00 pm. Hours adjust to 9:00 am-1:00 pm in October and November.
Where: Showers Common, located at 401 N. Morton Street.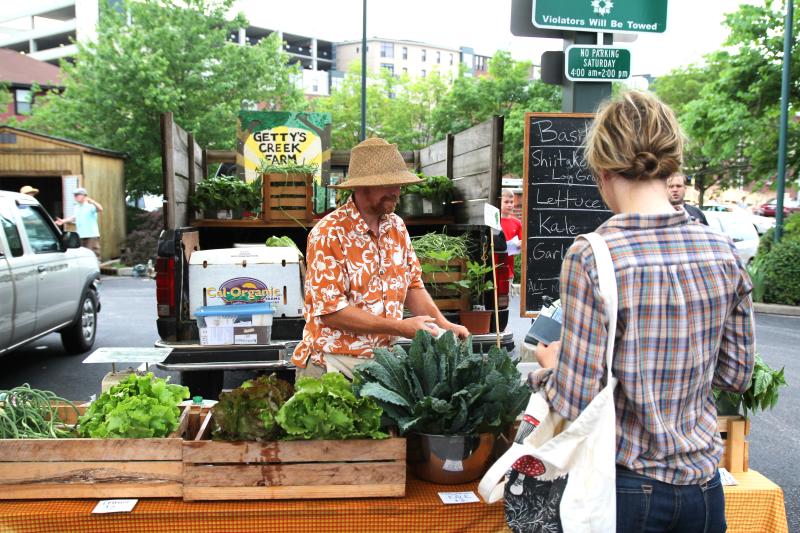 Helpful Information
Admission: Free
Parking: Metered street parking is available for $1.00 per hour. Shoppers can also park in the Morton Street Parking Garage for $0.50 per hour. 
Payment Methods: Cash, credit/debit cards, farmers' market gift certificates, and food stamps are accepted.
Rules: No pets, smoking, or vaping.
 
Food & Goods
With a variety of local & regional vendors comes a vast range of fresh foods, prepared foods, and non-food products.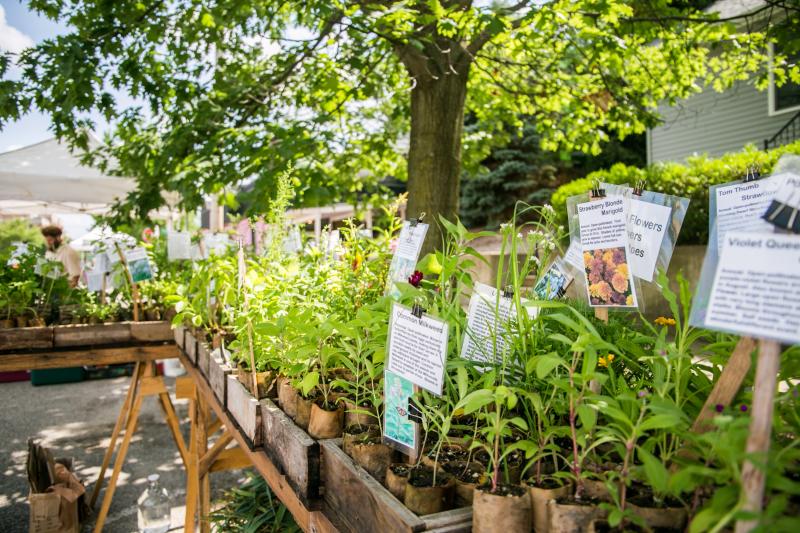 Fresh food products include, but are not limited to:
Produce
Meat, poultry, and eggs
Milk, cheese, and other dairy products
Salsas and relishes
Jams and jellies
Honey and maple syrup
Vinegars and cooking oils
Baked goods
Coffee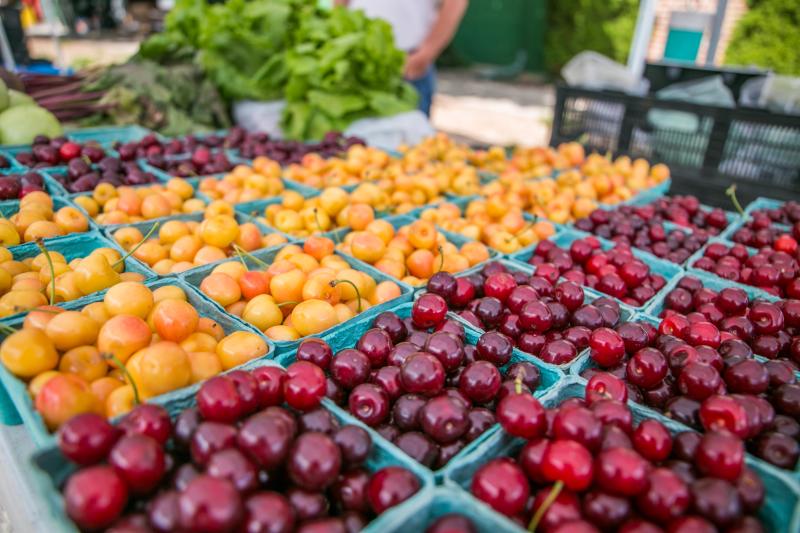 Special Events & Features
You can expect several special events & features from the community market throughout the year. From food tastings and contests to buskers and live music, the Bloomington Community Farmers' Market has a very fun, fair-like atmosphere.
 
Live Music & Buskers
Adding to the fair-like atmosphere, you'll find live music acts and buskers at the market each week. Live music acts include local musicians, bands, and choirs. Buskers include balloon artists, jugglers, and exotic bird trainers.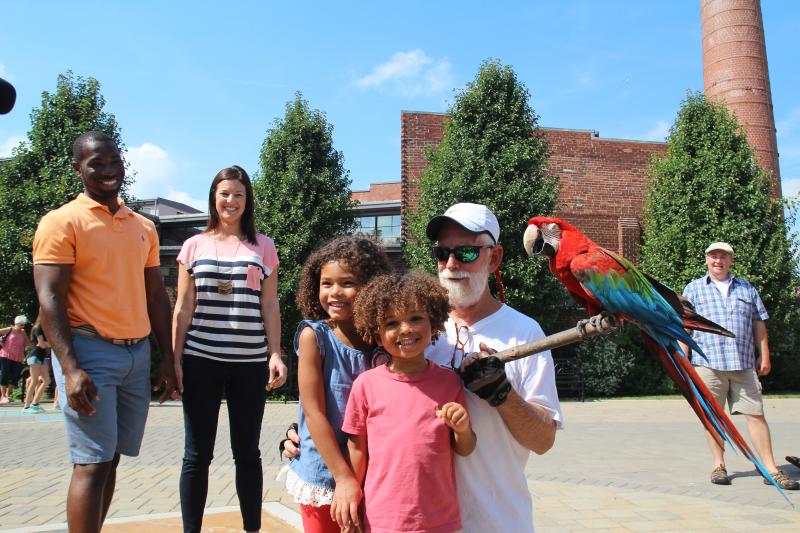 Other Downtown Activities
The Bloomington Community Farmers' Market is located right next to the B-Line Trail, which is within walking distance of many downtown restaurants and shops. Grab a local cup of joe from Hopscotch Coffee to help you power through the rest of your day, go for a walk and admire the many murals along the trail, take the kids to WonderLab Science Museum, see what vintage treasures you can find at the Bloomington Antique Mall — it's all within a short stroll from the market!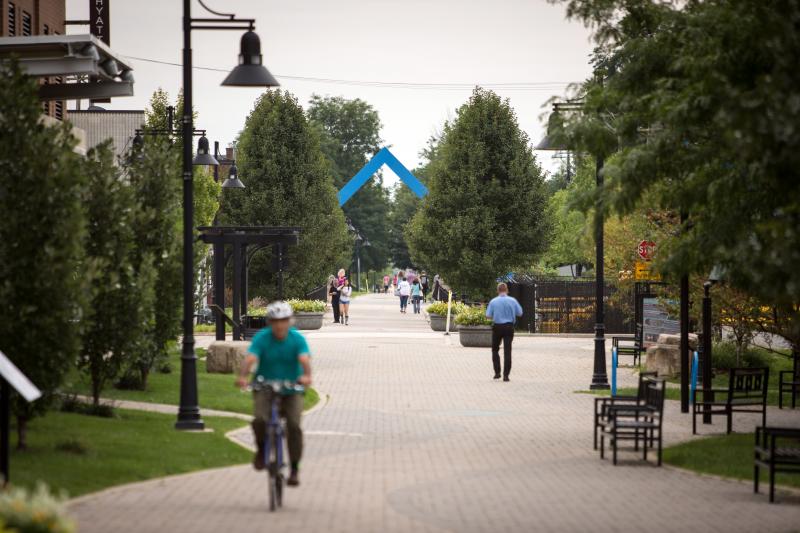 Just one block east is The Square, the heart of downtown Bloomington. You could spend the entire afternoon shopping small businesses, visiting art galleries, and people-watching from The Tap's patio as you enjoy one of their original beers.
Still looking for more to do while you're downtown? Head just a hair further east to Kirkwood Avenue, the most iconic street in B-Town. Lined with IU-themed shops, several bars, and an assortment of picture-perfect sights, an adventure on Kirkwood is a must for any Bloomington visitor. You'll find yourself on the edge of Indiana University's campus, which you should definitely explore as well. If you want a true Hoosier experience, try to cross off as many of these IU bucket list items while you're in town.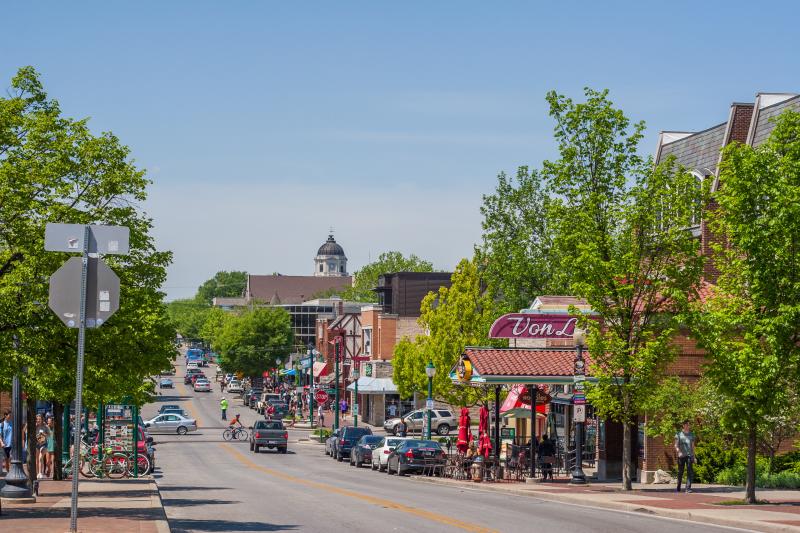 Want to learn about other farmers' markets in the area? Check out our local farmers' market page.