Thursday, October 12, 2023
Best Soups in Bloomington
It is that time of year again where the weather gets colder, the sweaters are put on, and the fall colors come out. There is no cozier way to embrace the new season than with a warm bowl of tasty soup. For the best soups, chilis, and stews in Bloomington, you've come to the right place. 
Hive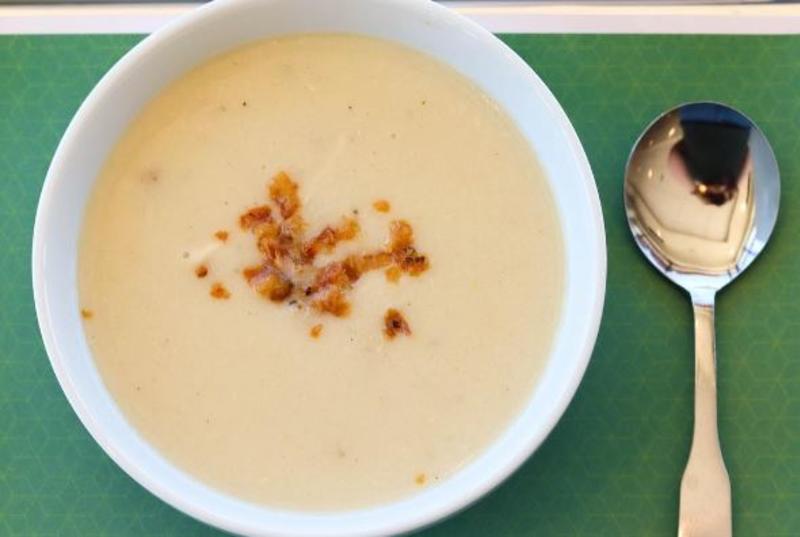 @hivebloomington on Instagram
Hive, located just a short drive from IU's campus, is famous for their delicious Chicken Velvet Soup. With options of a cup, bowl, or quart, this creamy soup is perfect for a chilly, cloudy fall day. While you are there, grab their hot coffee or hot tea to warm you up while you are waiting on your soup. 
Hoosier Seoulmate Korean Restaurant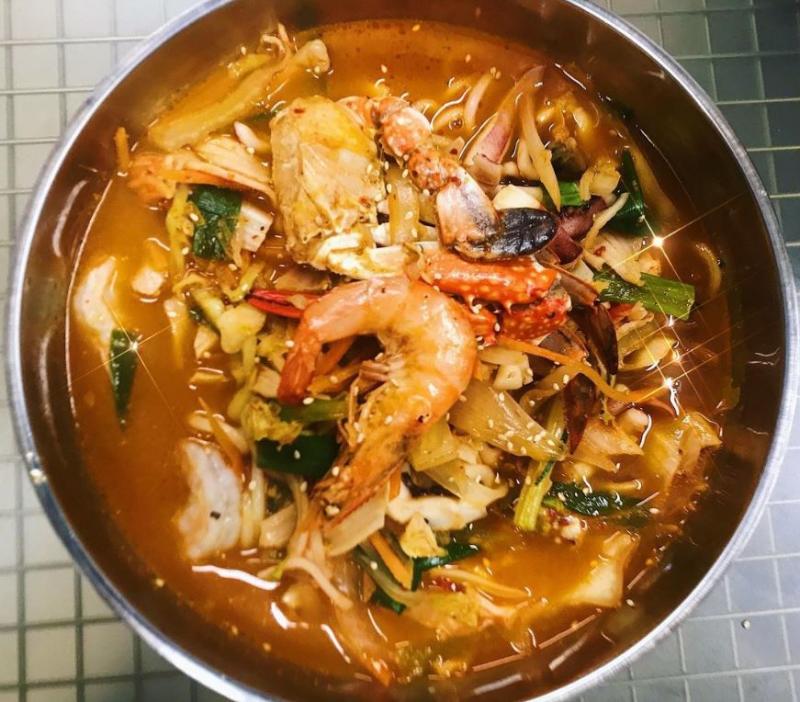 @hoosierseoulmate on Instagram
For a tasty and different soup, try Hoosier Seoulmate Korean Restaurant's classic Ramen. Made with the most widely eaten noodles in Korea, the Ramen includes your choice of cheese, pork, beef, seafood, or mandu all topped with an egg. Request the house vegetarian style which includes onions, green onions, carrots, zucchini, and mushrooms. Located on the west side of town, head straight down 3rd street and explore the many stores nearby when you are finished eating.
Irish Lion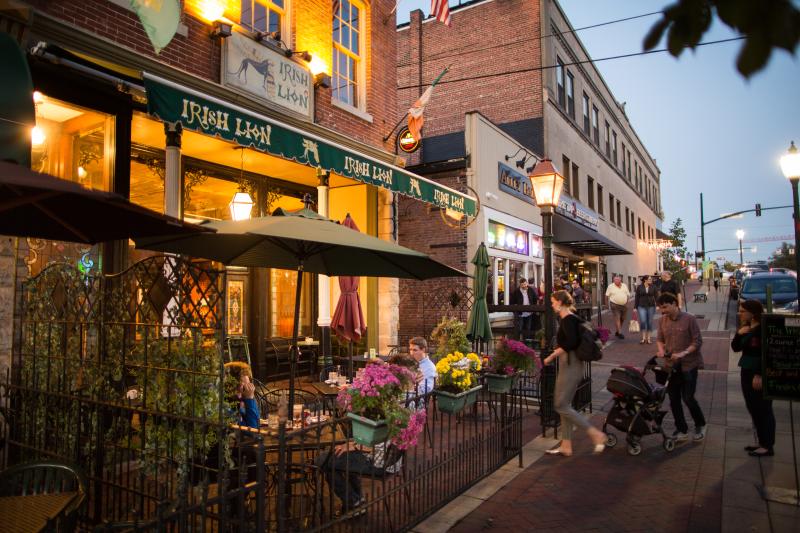 The perfect way to start off your soup season is with the Irish Lion's famous coddle. It is a house-made Dublin Pub stew with potatoes, sausage, bacon, and onions. The Irish Lion is located on Kirkwood Avenue just off of the Square making it an easy place to stop in if you're venturing around downtown. In traditional Irish fashion, they also serve their Celtic Stew. Their Celtic Stew is made from a traditional recipe containing lamb, carrots, and potatoes. Stop by The Irish Lion — you won't regret it!
Lennie's

If you know about Lennie's, you know about their Anna's French Open soup and their Voodoo Chili. Their Anna's French Open soup has caramelized onions in rich beef broth. It's topped with croutons and mozzarella for the perfect taste. Their classic Voodoo Chili is made with Butcher's delicious block beef. In the mood for something spicy? Good news! Their thick and hearty chili is spicier than most. And bonus points: it can be made gluten-free upon request. If you're near Indiana University, this is the perfect spot for you. Right next to Sample Gates, Lennie's is a great place to stop for a bit to eat with plenty of shops and scenic IU views nearby. 
The Owlery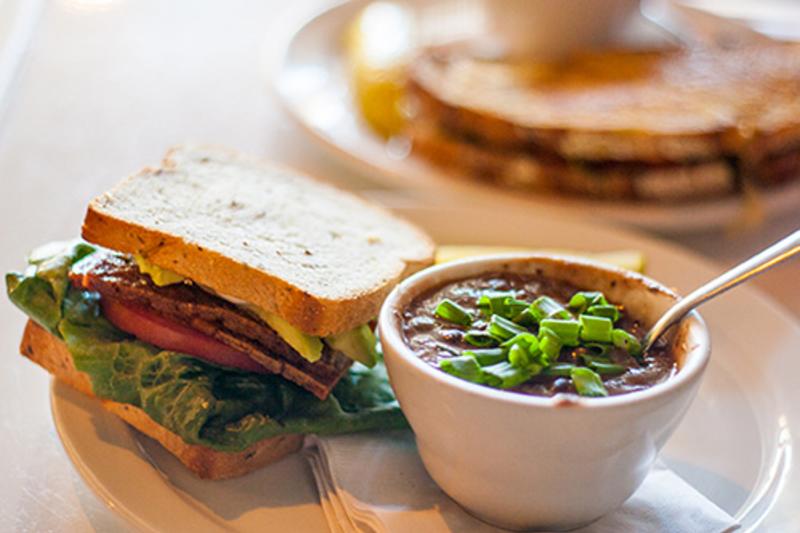 Are you looking for a place that is vegan and vegetarian-friendly and locally made? Then The Owlery is a great place for you! All of their food is fresh, handmade, and Earth and animal-friendly. Located on the Square, The Owlery has a great Impossible Chili made with three beans and impossible ground beef. After you are done shopping at Fountain Square Mall, hop in to The Owlery for their great impossible chili.
Southern Stone

Something very unique to Southern Stone is their soup flight. Their soup flight is a sampling of their three featured soups served alongside toasted bread. This option is great for someone who is wanting to test out their fall palate or who isn't quite sure what soup they want to try.
Taste of India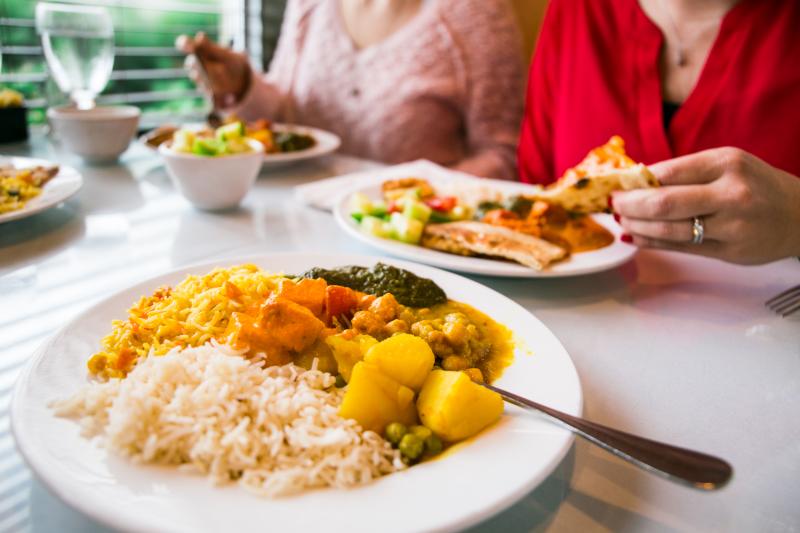 4th Street in Bloomington is known as the international row of restaurants. One restaurant in particular, Taste of India, has an amazing Sambhar soup with south-Indian style lentil and vegetables. Better yet, the soup is vegan-friendly. Within a walking distance from IU's campus and Kirkwood Avenue, pause your exploring and grab a bit to eat at the Taste of India.
Uptown Cafe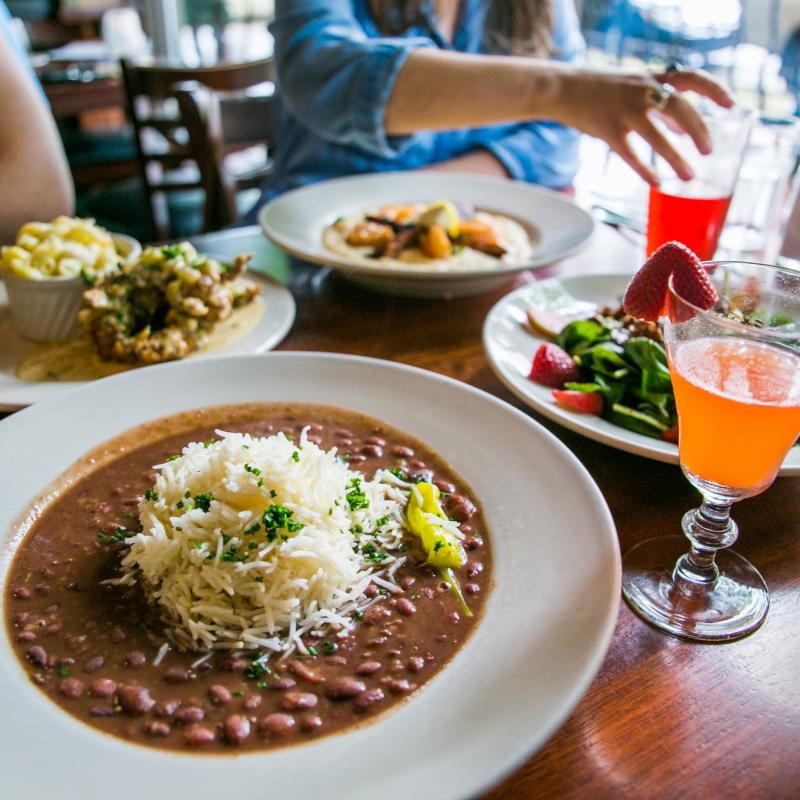 There is nothing more filling than Uptown Cafe's classic gumbo. They offer not only chicken, but andouille & tasso gumbo as well. Their hearty Louisiana-style stew is served alongside rice. Want to switch it up and try it "Hoosier-style?" Try it with mashed potatoes instead. Just ask! It's only a short walk from great Bloomington attractions like the B-Line Trail and WonderLab Museum, take your whole family to Uptown Cafe and make a day out of it.