Dog Friendly Bloomington
Categories: General
We love dogs in Bloomington. Whether you want to explore the great outdoors or taste your way through town with your pups in tow, Bloomington is the place to be. We've rounded up all things dog-friendly places and things to do around town to help you plan your next trip. If you love to travel with your pup, Bloomington is a great place to visit. 
Your first stop should be the Visitors Center. We love when dogs big and small pay us a visit. Every pooch that visits us gets a Milk-Bone dog treat and plenty of pets from our staff. We also have some handy travel water bowls if you plan on doing some hiking in town.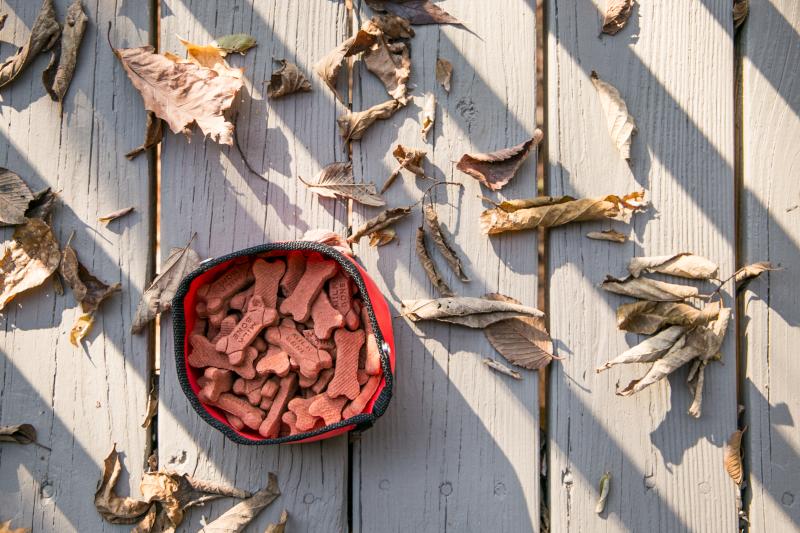 Dog-Friendly Lodging
There are plenty of dog-friendly accommodations in Bloomington. Whether you and your pup want to experience the great outdoors and stay in a cozy cabin or stay downtown near the B-Line Trail, check out all of the options below. 
Candlewood Suites 
Milk bones for every dog at check-in, dog walking paths, and lots of green space surrounding the hotel. The outdoor patio with grill is also a pet-friendly area.
Century Suites 
Doggie treats available upon check-in.
Graduate Bloomington
This boutique hotel is committed to making all pups comfortable.  Once you and your dog are settled in your room, a complimentary BarkBox, along with a water bowl and blanket, are delivered to your door.
Hyatt Place
Located in the heart of downtown Bloomington, this hotel offers dog treats at the front desk for your four-legged traveler. Its close proximity to the B-Line Trail makes it a perfect place for walks. Complimentary cleanup bags are also available to guests.  
Home2 Suites 
Bloomington's newest hotel offers pet-friendly accommodations and offers dog treats at check-in. Water bowls are also available in the lobby.
Lake Lemon Guest Houses 
Strawberry Fields and Lemon Lift Guest Houses offer fenced, gated decks so dogs can sit outside and look out over the lake. Visiting dogs are also featured on their Facebook page, with owners permission.
Lake Monroe Village 
Great hiking and walking areas are available on property for leashed dogs.
Dog-Friendly Patios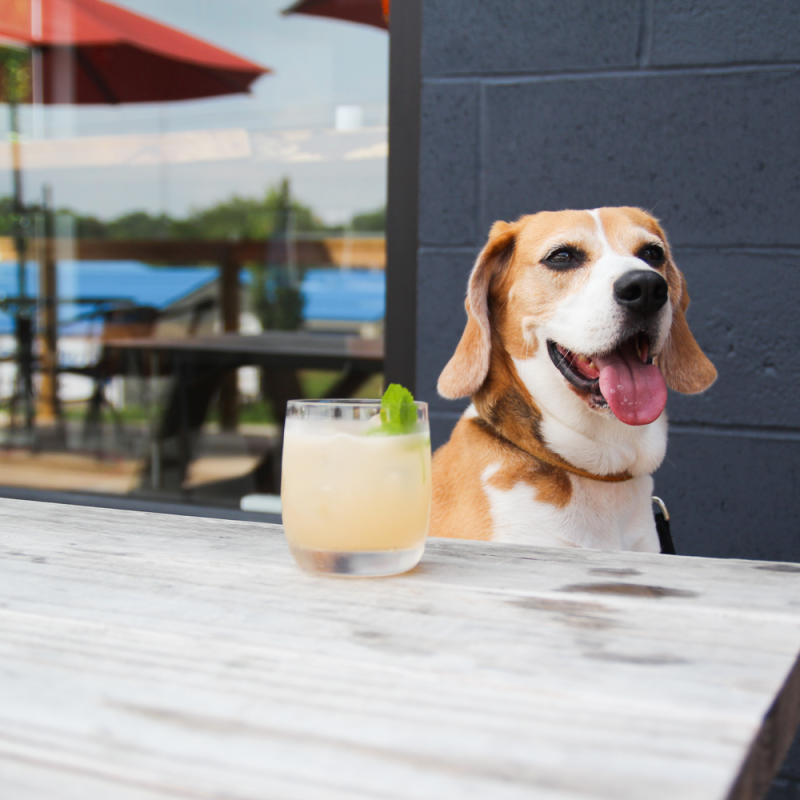 Outdoor dining is a way of life in Bloomington, and your pups don't have to miss out on the fun. Check out these dog-friendly patios around town. 
Butler Winery
Leashed dogs are allowed on the patio/deck area and on the grounds of the vineyard on Robinson Road.  
Cafe Pizzaria
Bloomington's oldest pizza place offers milk bones for pups who are dining with their owner.
Cardinal Spirits
Take a walk down the B-Line Trail and enjoy a cocktail break on the outdoor patio. Water bowls available.
Crazy Horse
Stop in for the famous hand-battered cheese stix and bring Fido for people-watching on the dog-friendly patio.
Function Brewing
Known for their creative brews and delicious food, Function Brewing offers a dog-friendly patio and water bowls.
Friendly Beasts Cider Company
Dog-friendly outside seating area and water bowls available at this cidery named after the owner's dog.
Feast Bakery Cafe
Come for the tamales, stay for the dog-friendly patio.
Heritage Trail Coffee Roaster
After a long walk on the Heritage Trail, enjoy a coffee with your dog on the patio. Water bowls are available upon request. 
Hopscotch Coffee
Dog-friendly patio for friendly dogs and large water bowls available. They often have puppy treats too.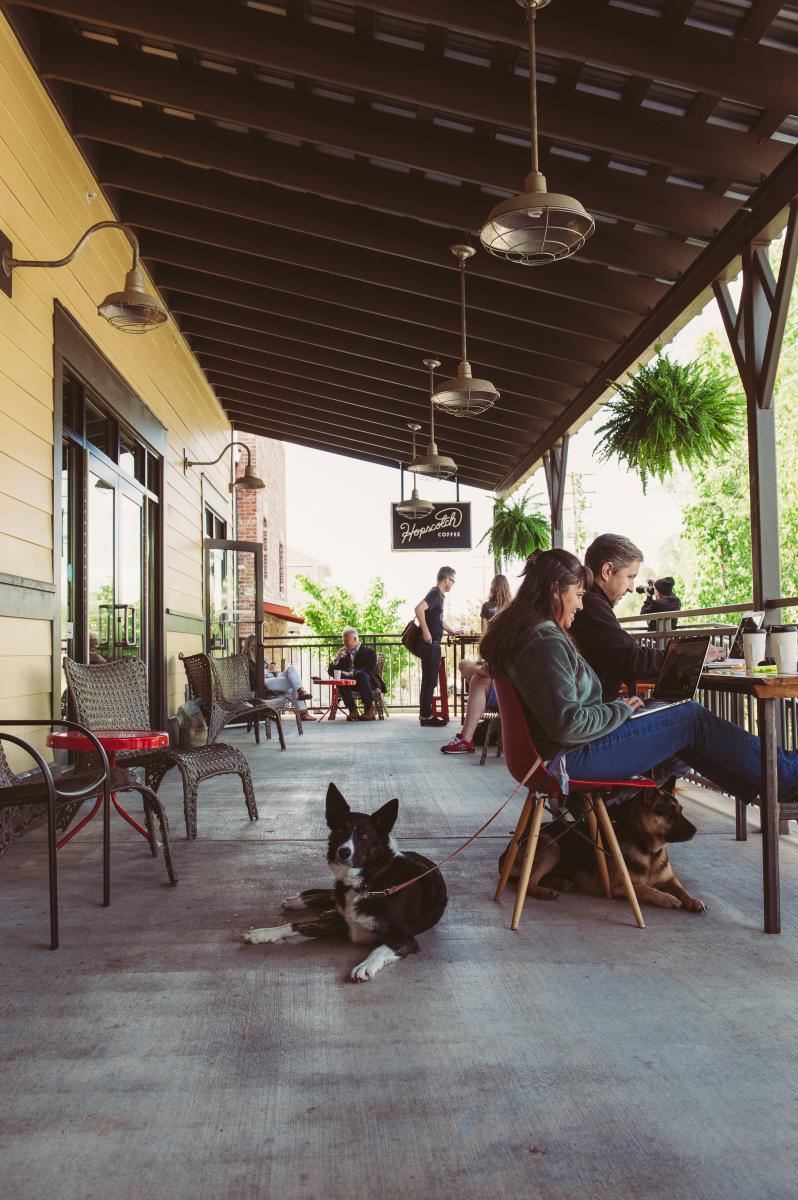 Irish Lion
Complimentary homemade dog treats shaped like four-leaf clovers and clover decor water bowls are available for leashed pups on the patio. 
Needmore Coffee Roasters
Relax in the dog-friendly outdoor seating area with water bowls for hydration. Let Fido try out their complimentary dog treats from Bone Appetit Bakery in Nashville. They currently have grain-free cheese & bacon treats (low in allergens).
Nick's English Hut
"Sink the biz" water bowls are available for furry friends.
Rainbow Bakery
Swing by for super cute dog bone treats: $2.75 for a 3-pack.
Square Donuts
The convenient carryout window on the patio that makes it easy for owners to grab donuts without having to go inside.
Sweet Grass Restaurant
Dog-friendly patio for friendly pups. 
Switchyard Brewing Company
The newest local brewery is for every dog owner and dog lover. Switchyard doesn't sell food so dog owners are allowed to bring in their pups.
The Tap
Dog-friendly patio seating and water bowls.
Upland Brewing Company Brewpub
Dog-friendly patio and water bowls available.
Upland Brewing Production Brewery & Tasting Room 
Dog-friendly patio and water bowls available.
Things to Do & Places to Go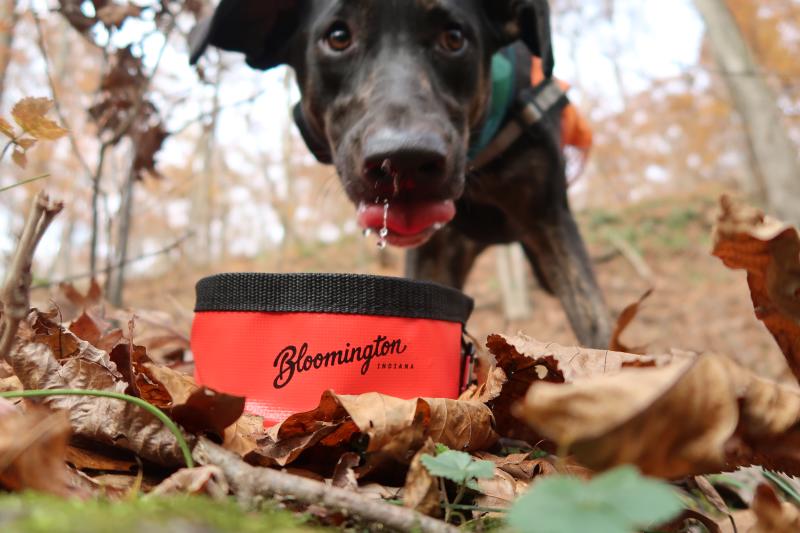 The great outdoors is never far away in Bloomington. There are miles of trails to explore and lakes to splash in with your dog; just make sure to keep them on a leash. If you want to get off the beaten path, discover these lesser known hikes around town. Here are a few other places in Bloomington you visit with your dogs. 
Btown Store
One of your first stops in Bloomington should be our Visitors Center to pick up any maps or other visitor information you might need on your trip. Dogs are welcome inside the center; grab some treats and maybe a water bowl to take with you. Don't forget to shop for Bloomington swag for yourself as well. 
Sycamore Land Trust
Check out a variety of nature preserves and the dog-friendly nature trails with your dog. pets. Don't forget to pick up after your pooch.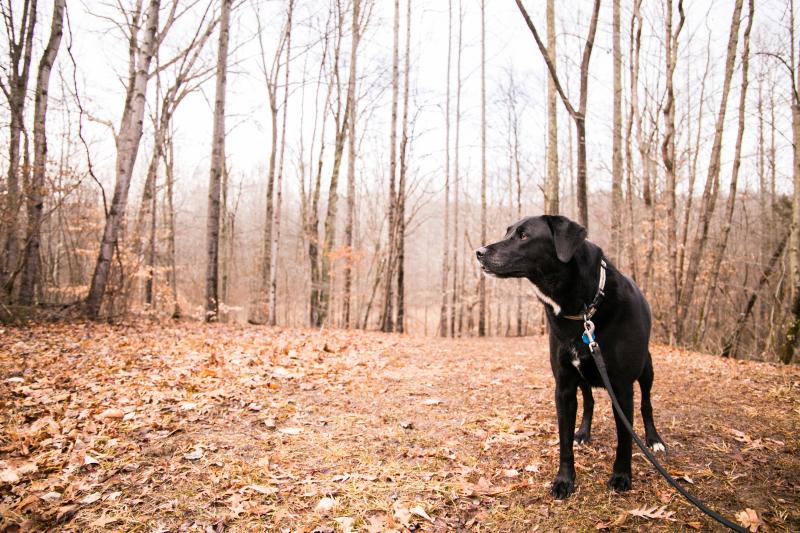 JL Waters
Shop outdoor gear for you and with your furry friends. They have a great section of camping gear for dogs like backpacks, leashes, packable dog bowls, and more.  
Bikesmiths
Tote your pup along to shop for the latest in bikes and cycling gear. 
Soapy Soap Company
Dog wash kits available for purchase. Packs include paw balm and soap specially formulated to be safe to use on dogs, especially dogs with sensitive skin. You can also create your own custom soap for your pets using essential oils.