Tuesday, January 24, 2023
Bloomington's Most Upscale Eateries
Categories: Wine & Culinary
If you're in Bloomington celebrating a special occasion, or if you're simply looking to treat yourself to the finer food in life, there are an array of incredible upscale restaurants to choose from. You're in for a delicious culinary experience at each of the following local eateries — dine at them all to establish yourself as a true B-Town foodie!
 
C3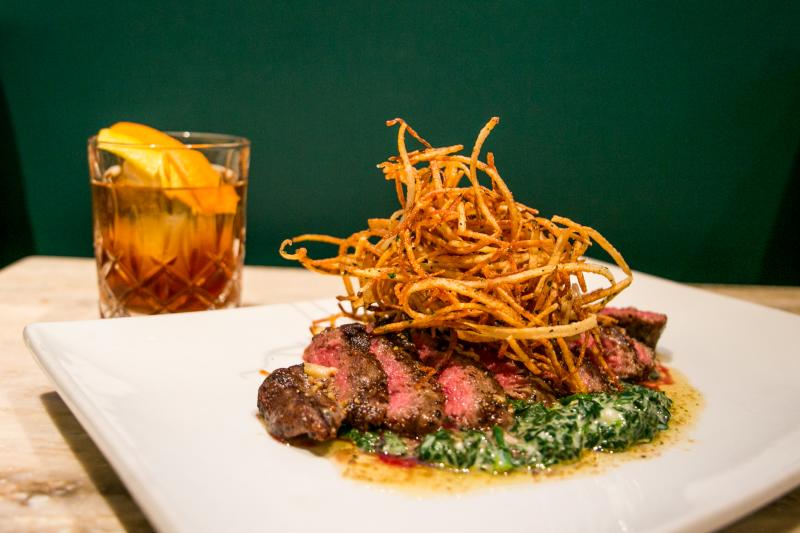 Focusing on chef-driven cuisine and handcrafted cocktails, C3 is a fantastic option for a romantic date night, a birthday dinner, or a treat-yourself experience. Their menu changes on a seasonal basis, so there's always something new to try. C3 is known to offer everything from elevated tacos to gourmet steak dinners, and their cocktails are some of the very best in Bloomington. Enjoy your meal at their inviting bar, in their cozy lounge, on their patio — where live musical performances frequently occur — or at a private, candlelit table.
 
CARDINAL SPIRITS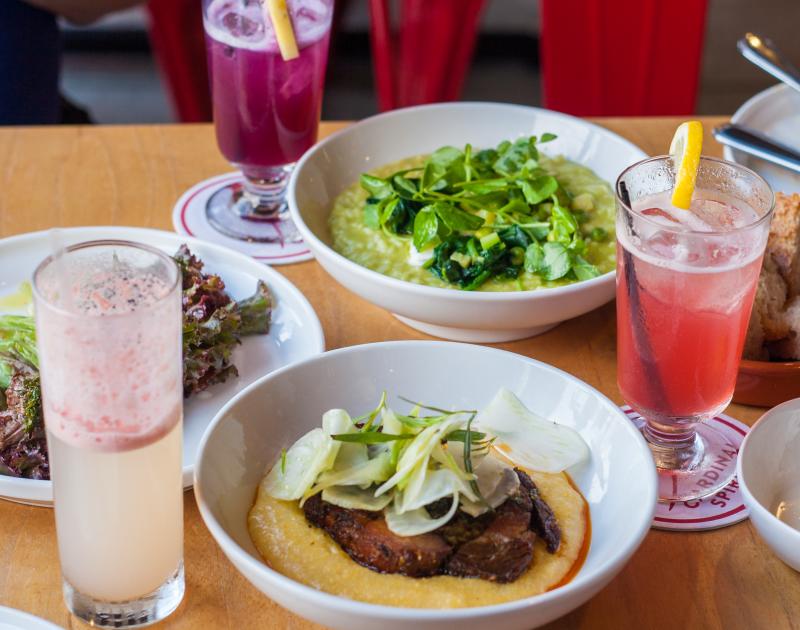 Cardinal Spirits is Bloomington's sole distillery, offering some of the best craft cocktails in town, all produced with their own vodkas, gins, rums, liqueurs, and canned cocktails. They also serve up seasonally-inspired gourmet dishes for dinner, all scratch-made and locally-sourced. Each plate is incredibly unique — even classics like tomato soup — due to the interesting ingredients and flavors they choose to use, putting their own signature flair in every meal and drink they create.
 
FARMBLOOMINGTON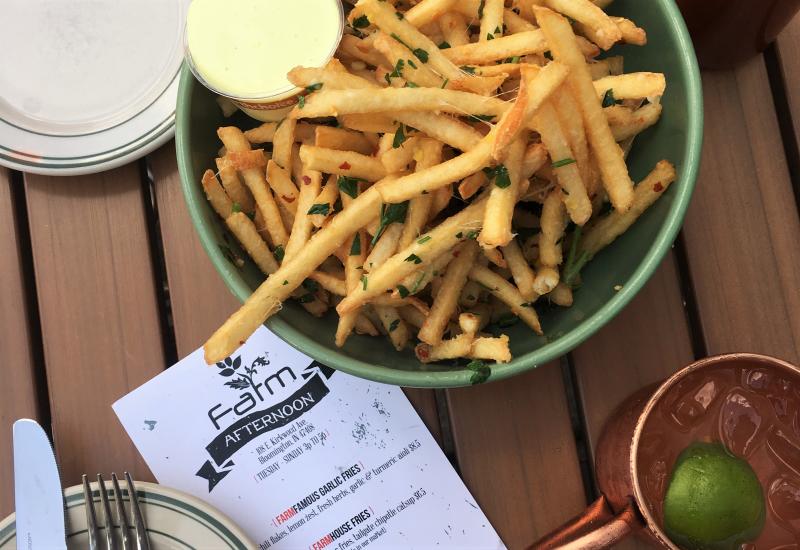 FARMbloomington is a must for all foodies. With a focus on creating seasonally-inspired plates with locally-grown, fresh foods and exciting global flavors, FARM's dishes always have an eclectic, playful element to them. Enjoy elevated classics like their weekly meatloaf and fried chicken specials, or try one of their seasonal entrees for a unique plate you may never come by again. No matter what you choose, a bowl of FARMFamous Garlic Fries is a must. The name doesn't lie — they're some of Bloomington's most highly-revered French fries.
 
FEAST MARKET & CELLAR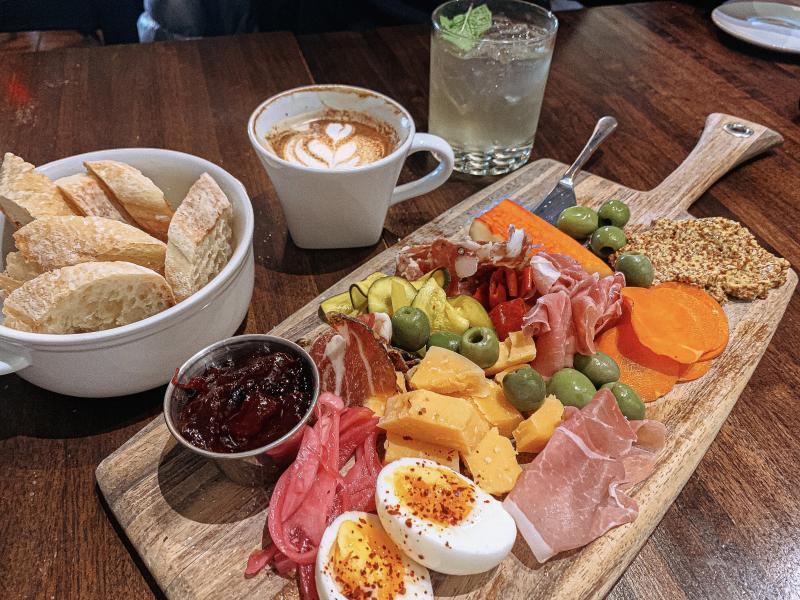 Food meets art at this fine dining restaurant, making it another perfect destination for anyone with adventurous taste buds. Feast offers a quaint, cozy, intimate ambiance, setting the tone for a charming night out. Pair that ambiance with their unique, bold-flavored dishes and excellent wine selection, and you've got an unforgettable dining experience on your hands. Menus change on a seasonal basis, offering an exciting range of farm-to-table plates year-round — you'll want to come back each season to try the latest dishes.
 
THE IRISH LION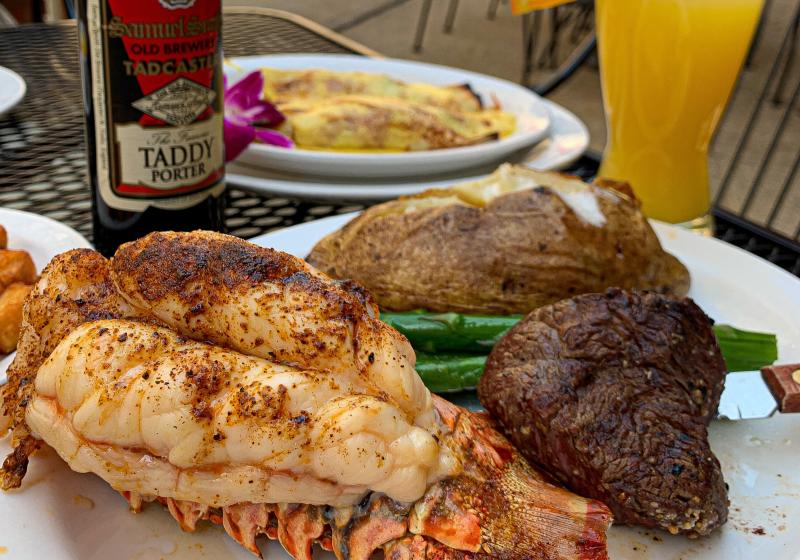 Travel to Ireland without ever leaving the States by visiting The Irish Lion, Bloomington's sole authentic Irish restaurant. An outing to this pub is a bit of a magical experience — you'll feel like you've teleported to Dublin as soon as you set foot inside the door. Choose from a large selection of authentic dishes, including Rack of Lamb, Roast Duckling Rineanna, and Chicken Kiev. Sit in the cozy bar area and order a pint of Guinness & the Blarney Puffballs for the full Irish Lion experience.
 
Janko's Little Zagreb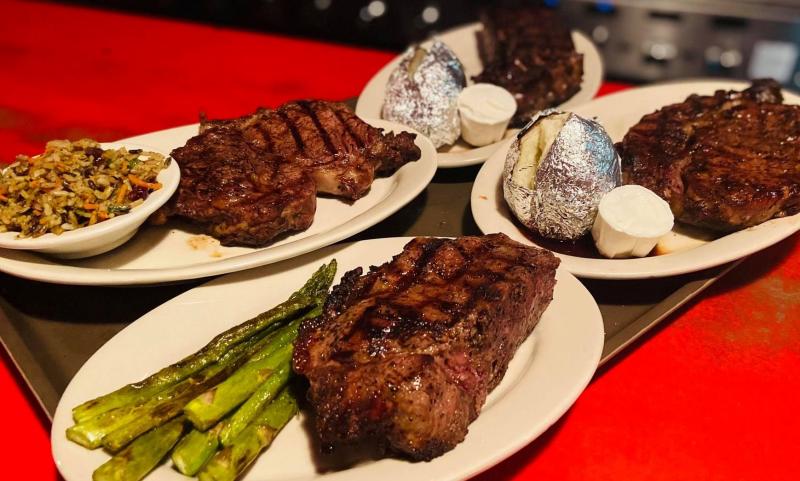 Photo by Janko's Little Zagreb
Janko's Little Zagreb is a local-favorite steakhouse, offering daily hand-cut selections grilled to perfection in a casual, IU-themed atmosphere. Aside from their incredible steaks, Janko's is also known for their famous spicy meatballs and robust wine selection. It's always a good idea to make a reservation when you want to dine at the Little Zagreb — the steakhouse is usually booked on the weekends and special occasions, especially when parents of IU students are in town.
 
MALIBU GRILL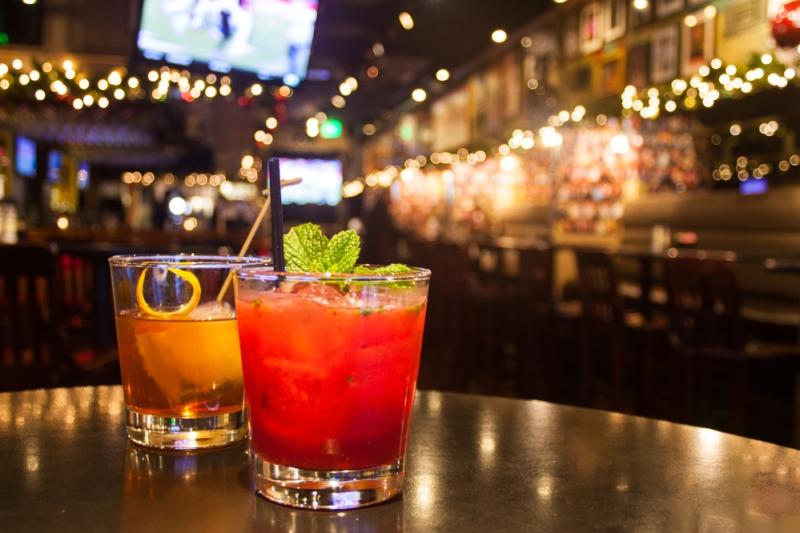 Focusing on upscale California-style plates, Malibu Grill is one of Bloomington's most popular restaurants for special occasions. The entire restaurant has an intimate, friendly ambiance, but the bar area — complete with a piano for live music acts — boasts an even cozier atmosphere, making it the perfect place to sit during a romantic dinner date or anniversary celebration. Enjoy one of the restaurant's craft cocktails, a glass of wine from their extensive selection, and one of their unique & delicious upscale entrees — we recommend the Salmon Oscar or the Pan-Seared Sea Scallops.
 
Southern Stone

If you're a fan of Southern comfort food, Southern Stone is going to be a real treat for you. Specializing in elevated versions of down-home classics, Southern Stone crafts each dish from scratch using locally-sourced, organic ingredients. Their Shrimp and Grits plate is the most upscale, astounding rendition of grits you'll come across in the area — don't miss out on their Southern Sweet Tea cocktail, either.
 
TRUFFLES
A bit of a hidden gem, Truffles prides itself on creating symphonies of sensory stimulation through their upscale cuisine and wine pairings. Another must for any foodies, the restaurant offers everything from American classics to international fare, all with a modern, fine dining twist. Their atmosphere is intimate and elegant, with warm lighting, linen-clad tables, and beautiful artwork lining their walls. If you're looking for an evening of incredible food without having to venture into downtown, Truffles is the perfect dinner destination for you.
 
UPTOWN CAFE
Uptown Cafe is one of Bloomington's most beloved restaurants, known for their upscale New Orleans-style cuisine and warm, soulful atmosphere. Specializing in elevated renditions of Cajun-Creole classics, Uptown is a bit of Louisiana right here in B-Town. Be sure to pair one of their signature cocktails with your meal for the full experience — it'll be a night of cozy, upscale comfort you'll keep coming back to town for. 
 
Looking for more of B-Town's best food? Check out these blogs: