Ultimate Couples Escape to Bloomington, Indiana
Categories: General, Outdoors, Shopping, Wine & Culinary
There is a moment in time when you're finished with school, your work life is feeling good, and you don't yet have kids to care for—they're the sweet-spot years for impromptu getaways. Make the most of it and choose your own adventure during a weekend in Bloomington or take advantage of the smaller crowds with a midweek getaway. We've got plenty of ideas to help you make the most of your post-college, pre-kids, untethered adult-years—no matter what your style.
Note: Due to COVID-19, check each location's availability. Visit B-Town To-Go for up-to-date information on dining options.
 
Couples Getaway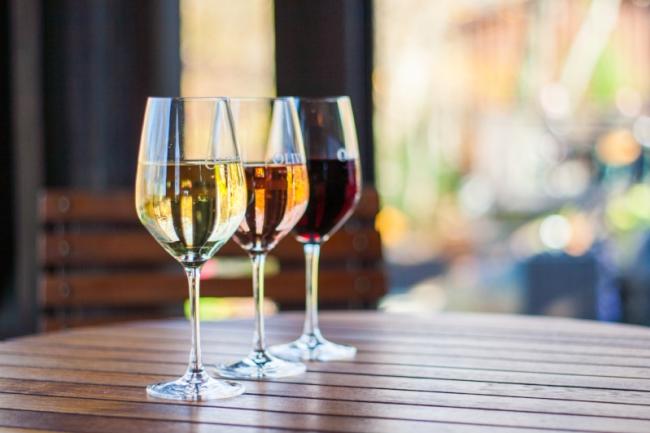 The nice thing about a trip with your better half is the notable lack of schedule—the world is your oyster. Get to town before your check-in time and kick off your Bloomington trip right with a tour of the area vineyards and distilleries. Don't miss the state's oldest and largest winery, Oliver Winery, where you can take a tour (weekends only), experience a guided wine tasting, or enjoy a leisurely picnic on the patio among the gardens. If you'd prefer something that packs a little more punch, head to Cardinal Spirits for the best in local cocktails (including Tiki Tuesdays), a delicious bite, and a fascinating tour of the facilities. If you time things just right, your check-in time will coincide perfectly with nap time.
Accommodations can mean the difference between a good trip and a trip you can't stop raving about. Whether it's secluded peace and quiet you're after or a spot in the heart of it all, check into one of these romantic locales to set the tone for your whole trip.
Dogs Welcome
Maybe you're not flying completely solo, as you can't bear to part ways with your pup. No problem! Bloomington is home to a host of dog-friendly activities, attractions, and lodging. There are countless hiking trails throughout the county that welcome dogs, including Griffy Lake which has canoes, kayaks, and rowboats for rent as well as self-guided canoe trail tour maps.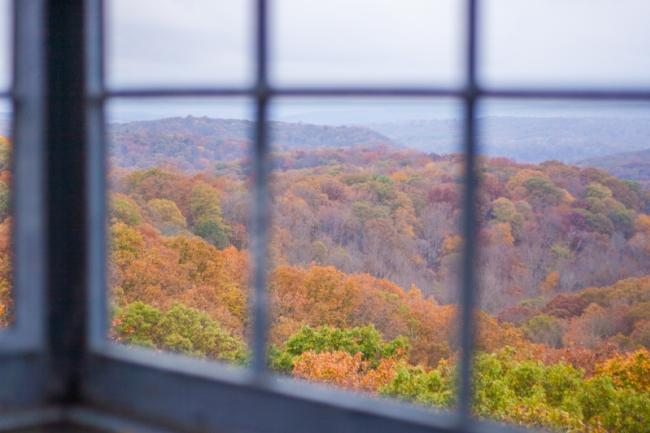 Be sure to take in the romantic fire tower sunset from the Hickory Ridge Fire Tower at Charles C. Deam Wilderness. For a low impact stroll, check out the paved 2.5 mile Clear Creek Trail which runs from Tapp Road to Church Lane—great for biking, walking, jogging, or rollerblading through landscapes that vary from woods to farm fields.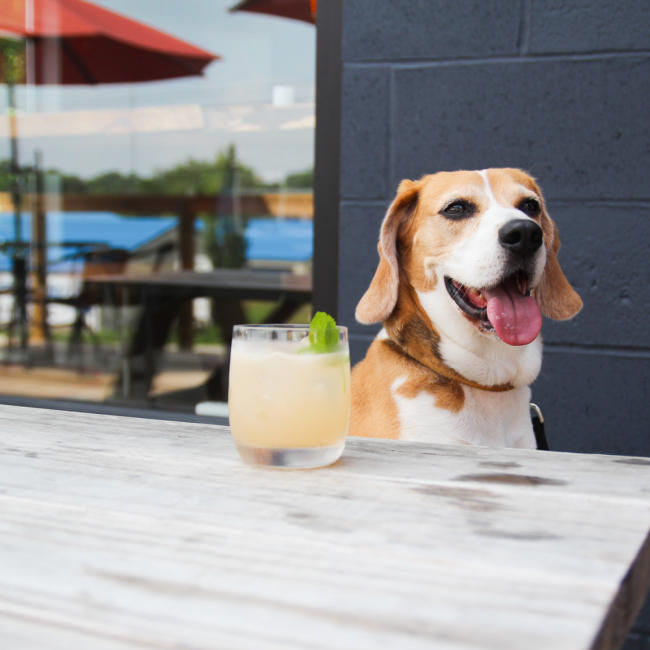 When you've worked up an appetite, head over to Scenic View, a restaurant with a dog-friendly patio and, you guessed it, one of the most scenic views in all of Bloomington. Big Woods is an old converted family home nestled in the heart of Bloomington that welcomes pooches on its outdoor deck, or in the seasonal beer garden. If you need to let your four-legged friend really blow off some steam, swing by the Ferguson Dog Park and take a few laps to tucker out the pup. Check out more dog-friendly restaurant ideas here.
Work Up A Sweat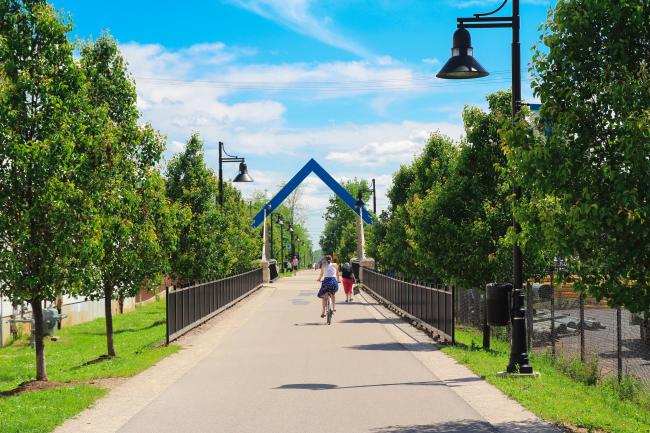 It's always nice to maintain some variety in your vacation activities and get in a little exercise when you can—no need to overdo it, though. Conveniently, the bustling B-Line Trail runs right through the center of town and delivers you to the front doors of many of the city's most popular attractions—a perfect excuse to rent bikes and get some fresh air. Of course, if you want to venture farther out of town, Bloomington is loaded with parks to explore, whether it's water sports, hiking, picnicking, biking, or even skateboarding you're interested in.
Photo-Worthy Spots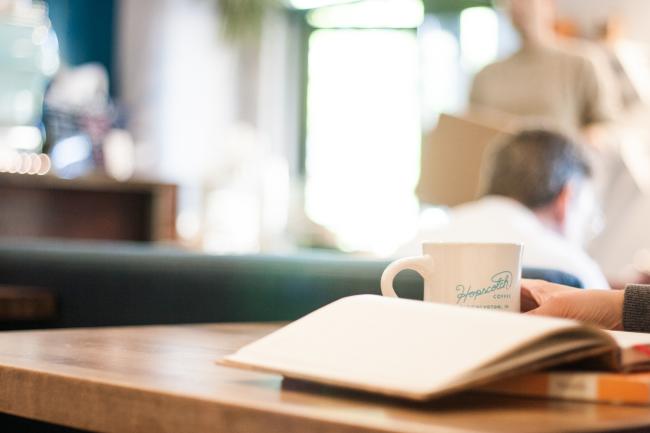 Sometimes photos are the best souvenirs; good thing there are plenty of insta-worthy places in Bloomington. Start capturing artful memories from the moment you begin your day with photogenic coffee sipped while lounging in locally made furniture at Hopscotch Coffee.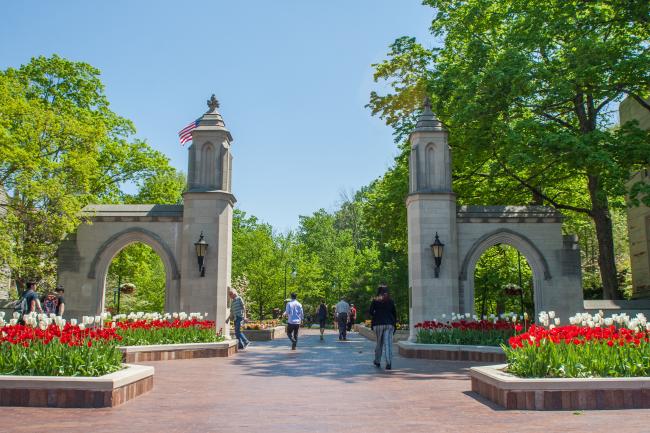 If it happens to be a Saturday morning, don't miss out on the Bloomington Community Farmer's Market—the largest in the state with over 100 vendors. (But be aware, there are no dogs allowed.) When you've snapped all the veggie photos you can take, get a pic at the Sample Gates, then relive your glory days by touring IU's Memorial Stadium for a behind the scenes look at the facility on Fridays before home football weekends.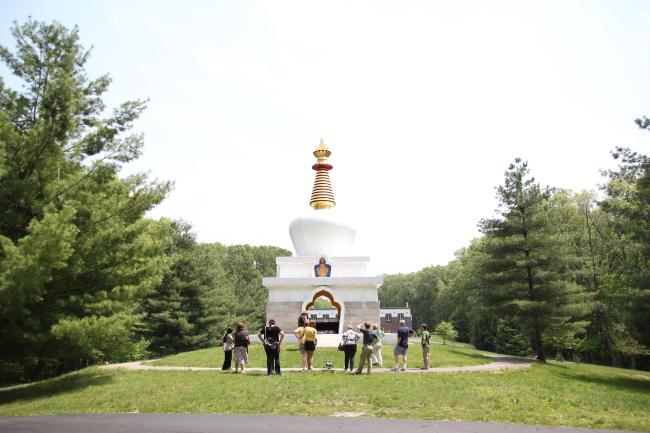 On your way back to town, stop off at the Tibetan Mongolian Buddhist Cultural Center where you'll find the only authentic Tibetan Chortens (elaborate sculptural monuments) in the Western hemisphere along with intricate sand mandalas and butter sculptures.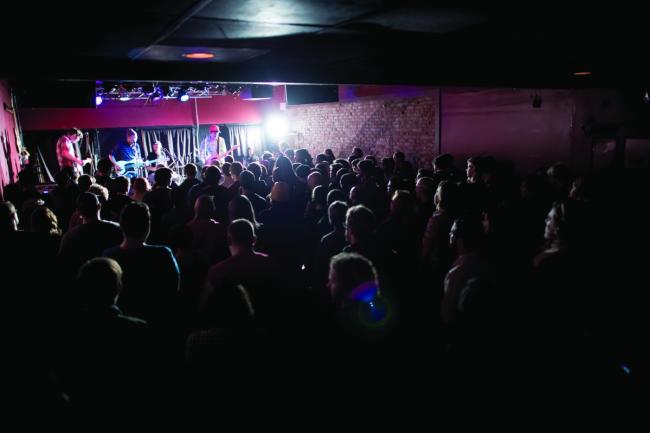 When evening rolls along, head to the Kirkwood Observatory Open House (every Wednesday) for a pristine view of the night sky and a unique photo opp in front of the dramatic 118-year-old telescope. Night owls can keep logging the memories at a show at The Bishop, or The Bluebird where there's live music almost every night and late night snacks nearby.