Tuesday, February 7, 2023
Bloomington's Most Romantic Restaurants
Categories: Wine & Culinary
If you're visiting Bloomington with your significant other and are looking for the perfect restaurant for a romantic dinner date, look no further. From upscale cuisine to authentic international fare, the following restaurants offer an inviting atmosphere, dim lighting, soft music, and delicious food — all of the makings of a dreamy dinner date. Make it the perfect romantic evening by tying in your dinner with one of these date ideas, or plan an overnight getaway for the ultimate couples experience in Bloomington. 
 
C3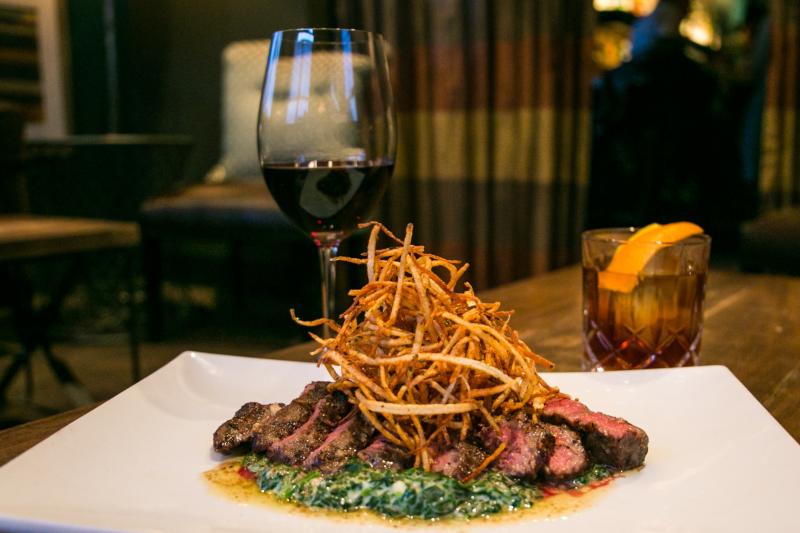 C3 is one of Bloomington's few fine dining establishments. Focusing on chef-driven cuisine and handcrafted cocktails, it's a fantastic option for a romantic date night. Their menu changes on a seasonal basis, so there's always something new to try. C3 is known to offer everything from elevated tacos to gourmet steak dinners, and their cocktails are some of the very best in Bloomington. Enjoy your meal at their inviting bar, in their cozy lounge, on their patio — where live musical performances frequently occur — or at a private, candlelit table.
 
Cardinal Spirits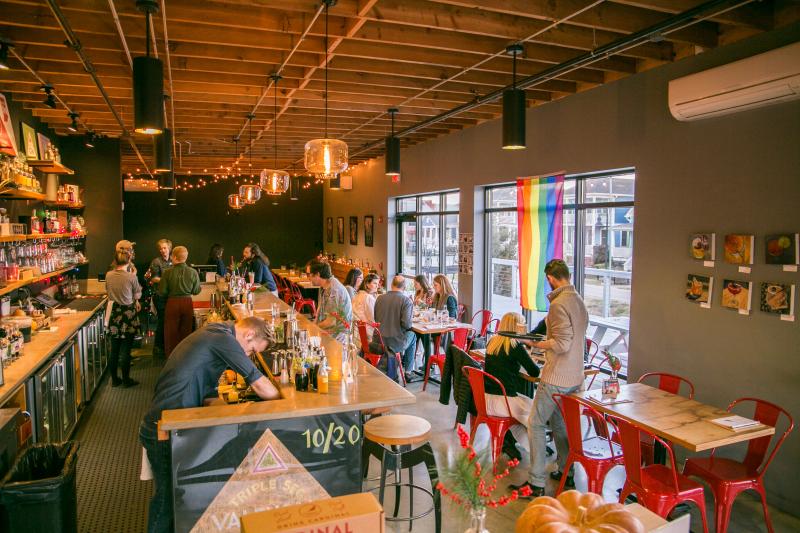 Cardinal Spirits is Bloomington's sole distillery, offering some of the best craft cocktails in town, all produced with their own vodkas, gins, rums, liqueurs, and canned cocktails. They also serve up seasonally-inspired gourmet dishes for dinner, all scratch-made and locally sourced. Although their seating follows an open-concept layout, the restaurant still manages to feel warm, inviting, and intimate. If craft cocktails are something you and/or your partner are passionate about, Cardinal is the perfect spot for your romantic evening.
 
DeAngelo's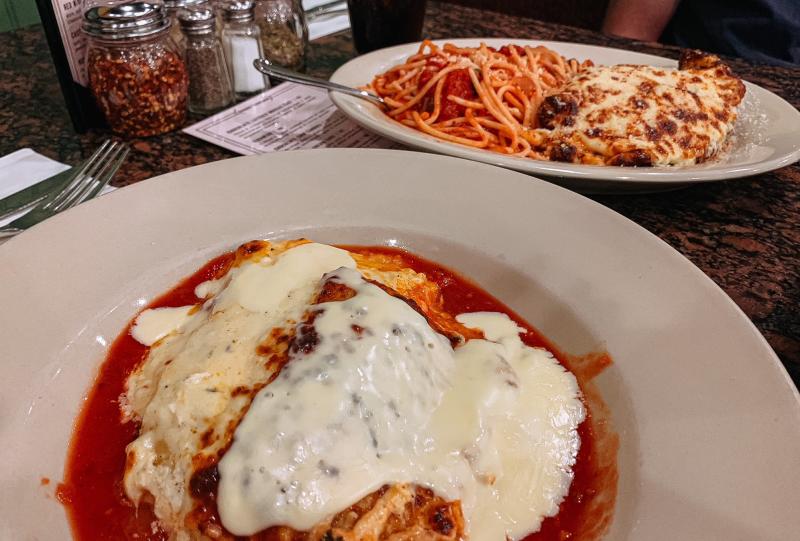 DeAngelo's is an Italian Creole restaurant that serves up scratch-made classics with Louisiana flair. Listen to 1940s jazz music as you sip a glass of wine and munch on their house bread ahead of your meal, which could be a classic pasta plate, an authentic Creole dish, or a New York-style pizza. Their atmosphere is just as comforting and cozy as their food — if you're looking for a casual restaurant with a homey feel, DeAngelo's is a great choice for date night.
 
FARMbloomington
If you and your partner consider yourself foodies, FARMbloomington is a must. Another of B-Town's fine dining establishments, the restaurant operates by the mission of creating seasonally-inspired plates with locally-grown, fresh foods and exciting global flavors. Their atmosphere is quirky yet inviting, as is their menu, offering patrons a unique experience all around — perfect for a playful dinner date. 
 
Feast Market & Cellar
Food meets art at this fine dining restaurant, making it another perfect destination for a romantic foodies dinner date. Feast offers a quaint, cozy, intimate ambiance, setting the tone for a charming night out. Pair that ambiance with their unique, bold-flavored dishes and excellent wine selection, and you've got an unforgettable evening. Menus change on a seasonal basis, offering an exciting range of farm-to-table plates year-round — you'll want to come back each season to relive the romance and try the latest dishes.
 
The Irish Lion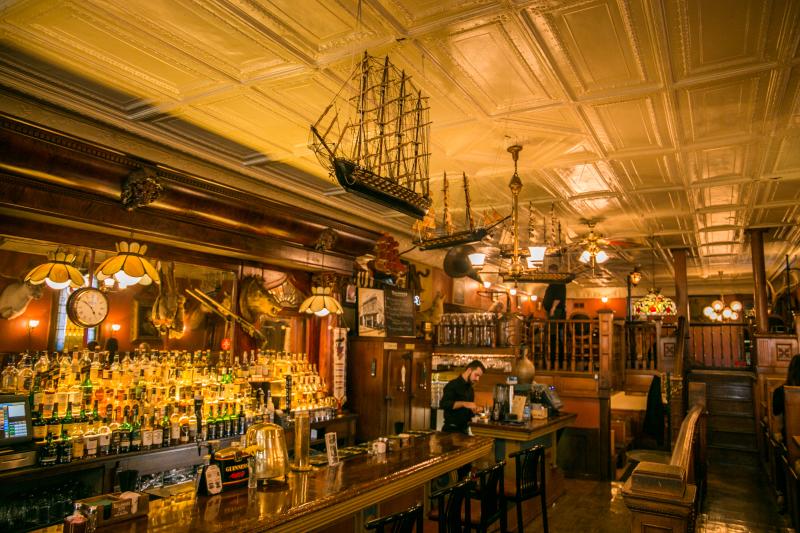 Travel to Ireland without ever leaving the States by visiting The Irish Lion, Bloomington's sole authentic Irish restaurant. A dinner date at this pub has a magical air to it — you'll feel like you've teleported to Dublin as soon as you set foot inside the door. The warm and jovial atmosphere paired with the whimsy of feeling as if you're in another country fashions a romantic dinner date you'll not forget. The large menu of authentic dishes and Irish cocktails ties a bow on the package, making for one of the most memorable experiences Bloomington has to offer.
 
Le Petit Cafe
One of Bloomington's most cozy restaurants is Le Petit Cafe — it's also our only authentic French restaurant. Specializing in a rotating selection of plates inspired by Provincial French cooking and crafted by French-raised owner and chef, Marina Fiore, dining at Le Petit Cafe is another experience that feels as if you've traveled the globe because it's just that authentic. Cozy up to your partner under the warm lighting as you enjoy a beautiful dining experience inspired by one of the most romantic countries on the planet — be sure to order a glass of wine and dessert for maximum dreaminess.
 
Lennie's
Lennie's cozy and welcoming atmosphere makes it feel a bit like Bloomington's very own Cheers. Specializing in elevated pizza, pasta, stromboli, and frequent holiday features, it's one of the best places to go for a casual yet still romantic dinner date. Their partnership with Bloomington Brewing Company, one of B-Town's five breweries, makes it a must for any and all beer enthusiasts as well. For those who prefer wine to beer, no worries — Lennie's also offers a well-rounded wine selection. If you're looking for a laid-back local favorite, Lennie's is the spot to pick.
 
Malibu Grill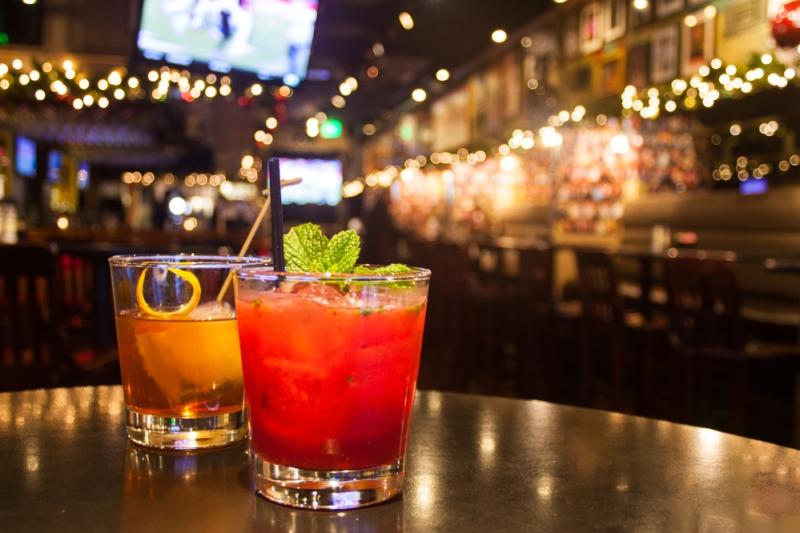 Focusing on upscale California-style plates, Malibu Grill is one of Bloomington's most popular restaurants for special occasions. The entire restaurant has an intimate, friendly ambiance, but the bar area — complete with a piano for live music acts — boasts an even cozier atmosphere, making it the perfect place to sit during a romantic dinner date. Enjoy one of the restaurant's craft cocktails, a glass of wine from their extensive selection, and one of their unique & delicious specialty entrees. For dessert, split a slice of their legendary Malibu Mud Pie for an especially sweet ending to your evening.
 
Osteria Rago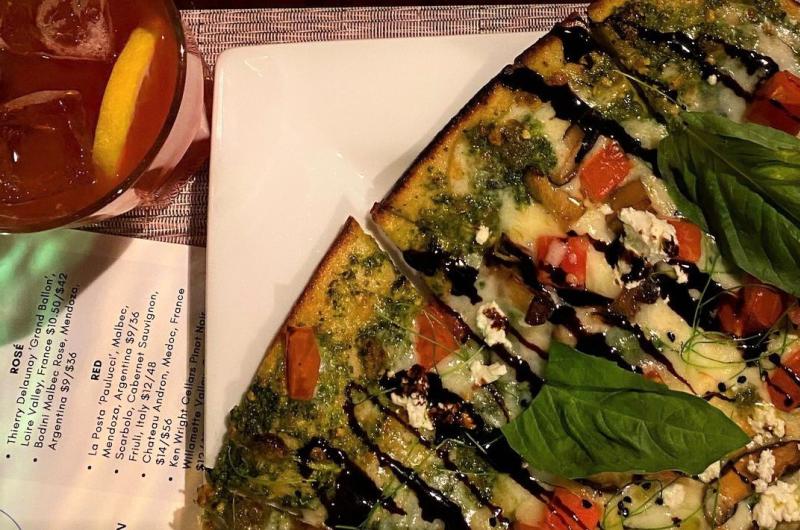 Photo by @jp_eats_ on Instagram
This rustic restaurant is a must for a romantic date night. Located in a cozy cottage-esque building in an alley off of Kirkwood Avenue, Osteria Rago is an authentic Italian restaurant & deli that strives to mimic the best eateries in Italy, often found off-the-beaten-path in narrow alleys & ancient passageways. Their plates, from their pizzas to their pastas and even their gelato, are scratch-made with fresh, locally-sourced ingredients. Their food is as inviting as their atmosphere, making for one of the best romantic Italian dinner dates in the area.
 
Samira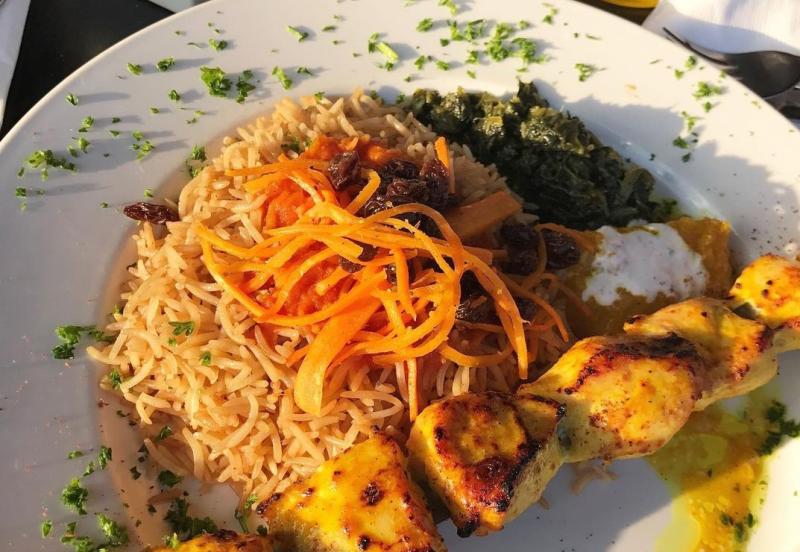 Photo by @foodgoalzzz on Instagram
Samira is one of Bloomington's most unique restaurants — they specialize in Middle Eastern cuisine, with a focus specifically on Afghan dishes. Their atmosphere is warm and inviting with an elevated flair, their tables donned with linens and full dinner plate settings. For those who love Middle Eastern food or trying new cuisines, Samira is one of the best restaurants to choose for a romantic date night. Request a table near their large picture windows so you and your partner can watch the sun set over downtown Bloomington as you enjoy each other's company and Samira's delicious food.
 
Truffles
Another of Bloomington's fine dining establishments, Truffles prides itself on creating symphonies of sensory stimulation through their upscale cuisine and wine pairings. Another must for any foodie couples, the restaurant offers everything from American classics to international fare, all with a modern, fine dining twist. Their atmosphere is intimate and elegant, with warm lighting, linen-clad tables, and beautiful artwork lining their walls. If you're looking for an evening of romance without having to venture into downtown, Truffles is the perfect dinner destination for you.
 
Turkuaz Cafe
Offering another unique dining experience, Turkuaz Cafe is one of Bloomington's two authentic Turkish restaurants. Their restaurant offers traditional table seating as well as Turkish-style floor seating, complete with an abundance of pillows upon beautiful rugs for one of the coziest, most intimate dining experiences in town. Turkuaz is warm and inviting, and there's something for everyone to try on their huge menu. Embrace a romantic evening of adventure as you step off of the Bloomington streets into the Middle East — or a convincing replication of it — during this date night experience.
 
Uptown Cafe
Uptown Cafe is one of Bloomington's most beloved restaurants, known for their upscale New Orleans-style cuisine and warm, soulful atmosphere. Specializing in elevated renditions of Cajun-Creole classics, Uptown is a bit of Louisiana right here in B-Town. Be sure to pair one of their signature cocktails with your meal for the full experience — it'll be a night of cozy, southern, upscale comfort the two of you will keep coming back for. 
 
The Village Pub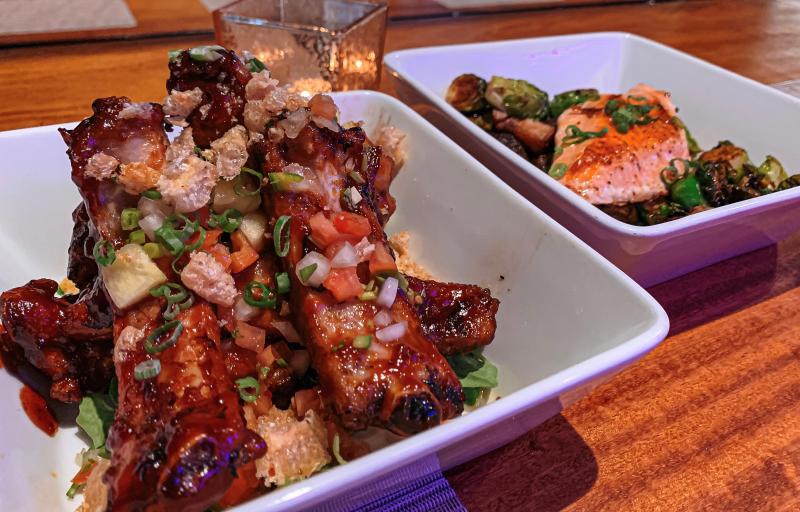 The Village Pub is Bloomington's only gastropub, offering an eclectic, inviting ambiance, gourmet pub plates, and handcrafted cocktails. They're also the only restaurant in town that offers live music every night, adding to the pub's vibrant atmosphere. Their menu is perfect for plate sharing, offering a fun tour of many types of cuisines for visitors to try. The Village Pub is also the only 21+ eatery on this list, so if you're seeking a strictly adult dining experience, this is the perfect choice for your romantic evening.
 

Looking for more of Bloomington's best food? Check out these blogs: