Grab a Drink in Bloomington
Categories: Wine & Culinary
Craft beers, local wines, cold smoothies, house-roasted coffee... the list of Bloomington beverages goes on and on. With five breweries, two wineries, two cideries, one distillery, and countless non-alcoholic options, the ways for you to spend your days drinking like a local are endless. Check out this list to help you decide where to head when you need a liquid treat.
 
Non-Alcoholic
Just because you're under 21 or simply don't want to imbibe doesn't mean you can't enjoy some unique Bloomington brews. Check out these spots for coffee, teas, smoothies, and juices.
 
Bapu Fresh
This one's for our boba tea lovers! Bapu Fresh offers a variety of milk teas, smoothies, and hot & iced teas, all including those delicious little flavored bubbles. Adventurous eaters will enjoy their unique, exotic flavors, such as lychee, sesame taro, and honeydew. Standard flavors like strawberry, peach, and green apple are also available for those who aren't so keen on living on the edge of Flavortown. 
 
Cup & Kettle Tea Co.
If tea is your drink of choice, you'll love Cup & Kettle Tea Co. With 40+ small-batch teas and blends, you'll have a blast trying each flavor and determining which blends are your favorites. Not sure where to start? We recommend the Strawberry Champagne blend for a fruity, vanilla-y cup of comfort. If you're really passionate about tea, consider joining their monthly tea subscription program. Every box includes four teas with an information card, and your first box will even include a tea ball infuser to get you started on your tea journey.
 
Hopscotch Coffee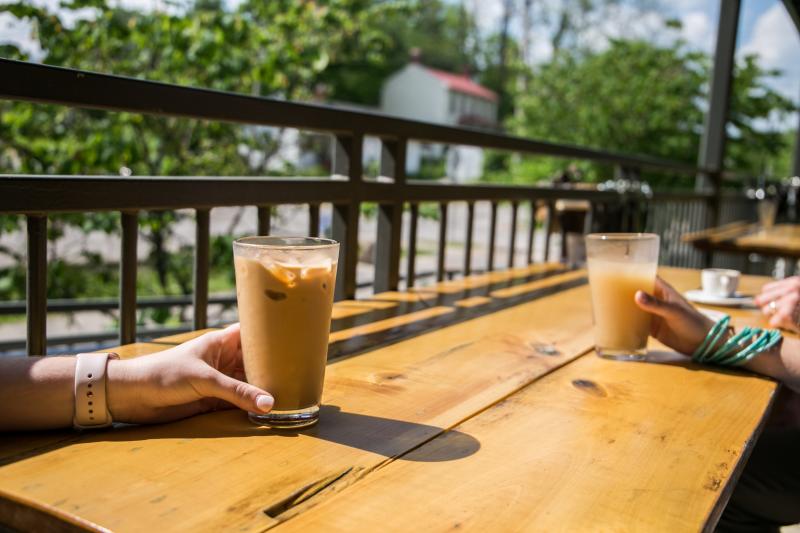 Take a stroll down the B-Line Trail and hit up Hopscotch Coffee for coffee, tea, kombucha, and even more beverage options. Rainbow Bakery's vegan treats and a huge variety of other baked goods line the pastry case, and there's no shortage of milk alternatives to suit every lifestyle. Be sure to stop by their second location for a java fix the next time you're perusing the Community Farmers' Market.
 
inBloom Juicery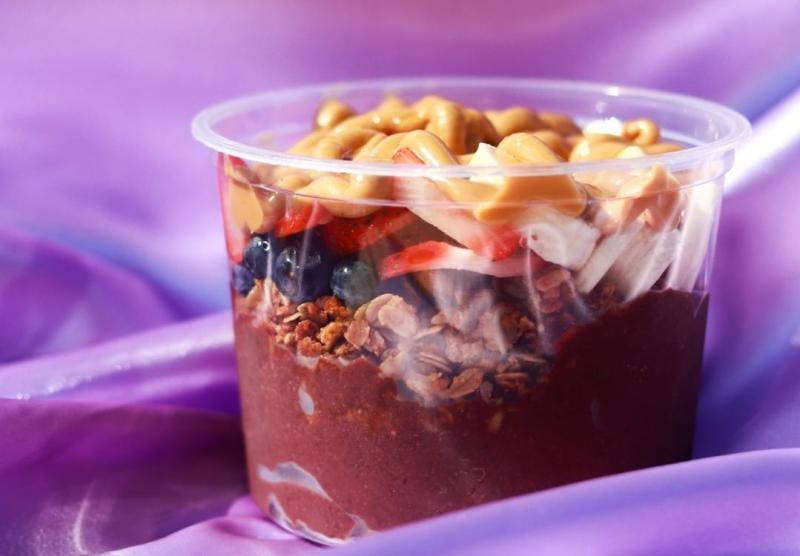 Photo by @danceka on Instagram
If you're looking for an early weekend treat, stop by Bloomington's original acai and juice bar. InBloom has every combination of fruit and toppings for the most Insta-worthy acai bowl you can imagine. They also offer a killer organic juice selection, with everything from a beginner's cleanse to an after-party cure. 
 
Needmore Coffee Roasters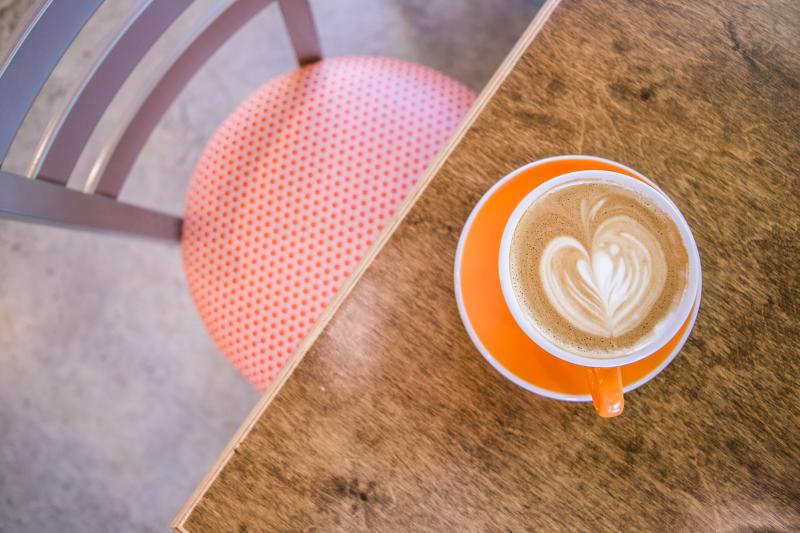 Woman-owned, ethically-sourced, small-batch, organic, locally-roasted coffee? Yes, please! Stop by Needmore Coffee Roasters to grab a cup of socially-minded coffee, sourced from small-scale farmers around the world. With a mission of supporting small businesses near and far, Needmore also carries Muddy Fork baked goods, homemade quiche, and Sazon tamales so you can support an array of small businesses as well.
 
Soma Coffeehouse & Juice Bar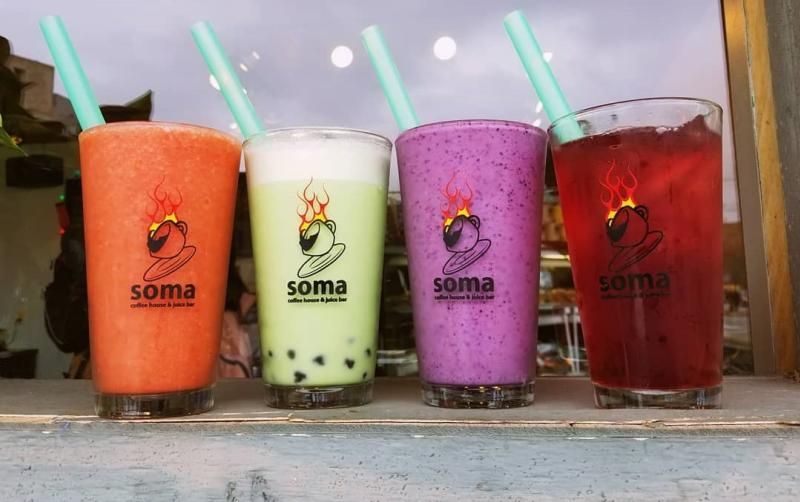 Photo by Soma Coffeehouse & Juice Bar
A local favorite for a good cup of coffee or a flavorful smoothie, Soma is a Bloomington cafe chain full of quirky surprises. Soma carries all varieties of coffee, from your standard cold brew and signature espressos (try the Oahu for a tropical burst of joy) to chai lattes and much more. If coffee isn't your jam, a wide range of hot and cold teas are available. Feeling something fruity and fresh? Try a house-blended smoothie or an organic juice. Grab a fresh-baked pastry to-go and take a peek inside TD's CDs & LPs when you're done with your drink — they have an entrance right through the backroom at Soma's Kirkwood location!
 
Looking for other non-alcoholic beverages in B-Town? Check out these blogs:
21+
Looking to grab an adult beverage in B-Town? These local staples offer something for everyone to enjoy, from craft beer and cocktails to fine wine and cider. 
 
Big Woods Bloomington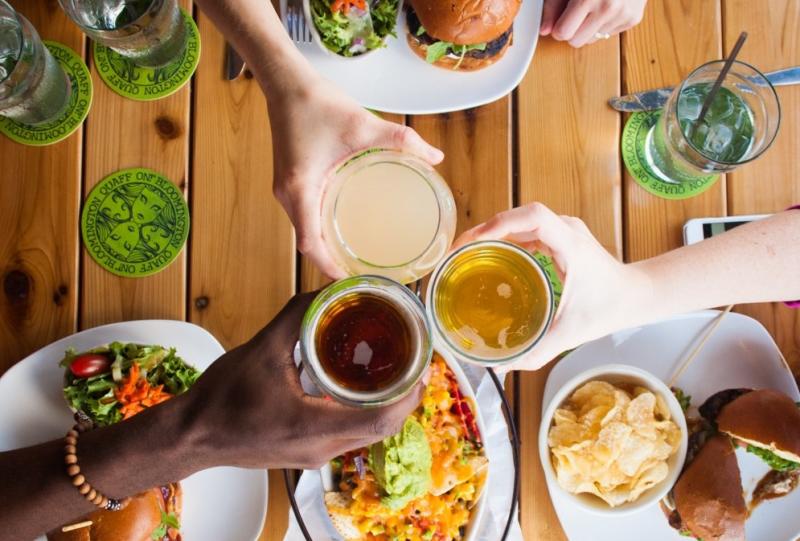 Right off Kirkwood Avenue, you'll find Big Woods, the Bloomington location of a Nashville favorite known for its craft beer, food, and spirits. The intimate house is always full of lively conversation and mouth-watering scents flowing out of the kitchen, and there's an ever-changing drink menu full of seasonal beers and neo-classical drinks featuring Hard Truth spirits. You'll absolutely want to order an appetizer or entree to go with your drink of choice — Big Woods does not mess around when it comes to serving up classic American pub food with a unique twist.
 
Cardinal Spirits
Cardinal Spirits is the definitive stop for award-winning craft spirits in Bloomington. Seriously — they won USA Today's 2021 10Best Award in the Best Craft Specialty Spirits Distillery category, crowning them best in the nation. Stop by the distillery for an inventive cocktail and an equally-as-imaginative dish from their seasonally-rotating dinner or Sunday brunch menus.
 
Crazy Horse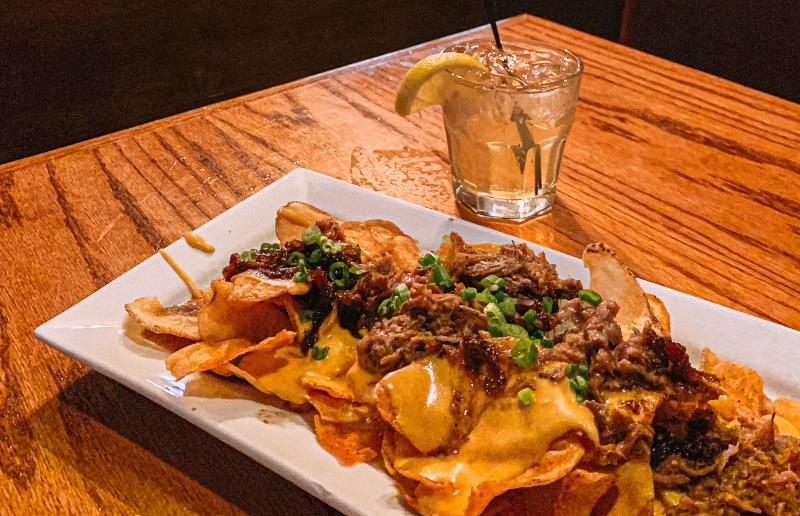 Known for their daily drink specials, happy hour, huge food menu, and vast selection of beer & spirits, Crazy Horse is a Bloomington staple that offers patio seating, indoor dining, and a private banquet room. A popular spot for students, locals, and visitors, the tavern is a great place to sit back and take in B-Town's energy, or catch an IU Football or Basketball game.
Dunnkirk Library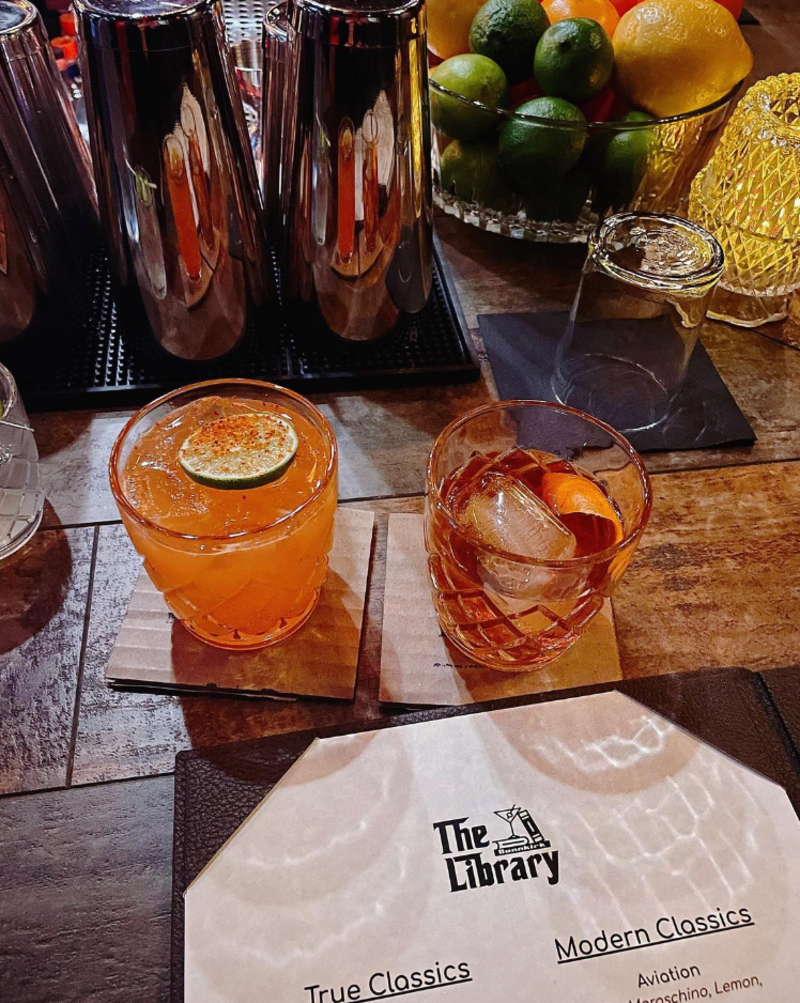 Photo by @nyc.eats.with.leash on Instagram
Dunnkirk Library is a great place for you if you are looking for a cocktail bar away from the bustle of downtown Bloomington. The bar is located hidden in the back of Upstairs Pub. Reservations are required as well as a smart-casual dress code. Come by Dunnkirk Library to try their unique cocktails and to experience the laid-back, quiet atmosphere. 
Friendly Beasts Cider Company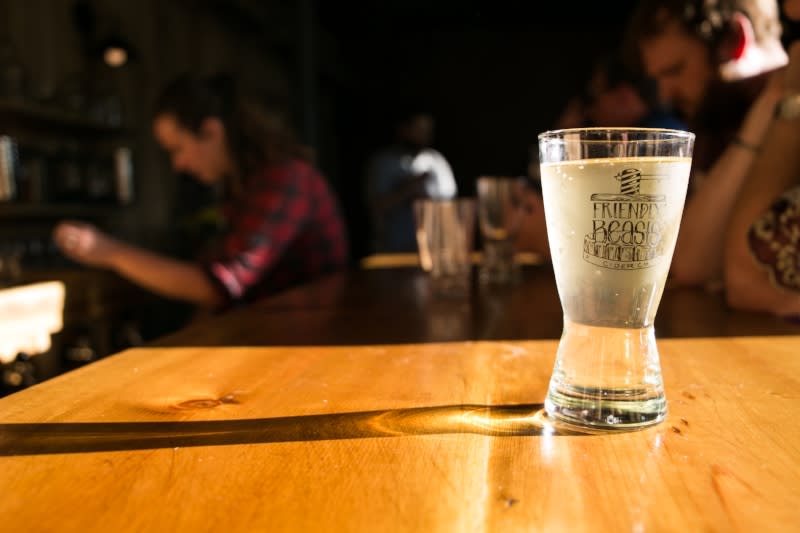 Cider people, we have options for you too! Friendly Beasts is the local cidery where people go to catch up with friends over a flight of cider or to read a book and sip on one of the many unique flavors offered here. This is a great place to stop by if you're looking for somewhere to grab a beverage but have gluten-sensitive friends with you — cider is naturally gluten-free!
 
Metal Works Brewing Company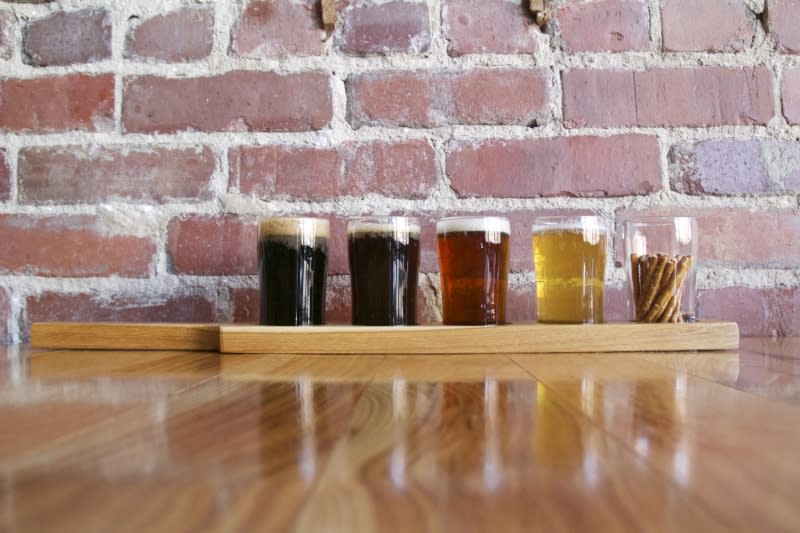 Operating out of pure passion for creating craft beer, Metal Works Brewing Company offers a rotating selection of brews that's ever-changing, making for an exciting experience every visit.   
 
The Irish Lion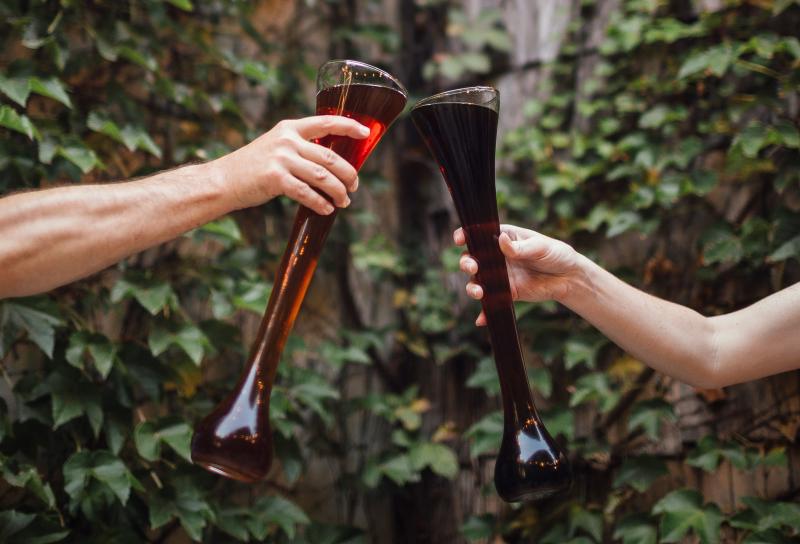 There's only one proper place to get a pint of Guinness in town, and it's The Irish Lion. Bloomington's authentic Irish pub is known for its Irish fare, whiskeys, bourbons, and scotches. Established in 1882, The Irish Lion has a fascinating history that makes for great conversation over a whiskey and order of Blarney Puffballs.
 
Kilroy's on Kirkwood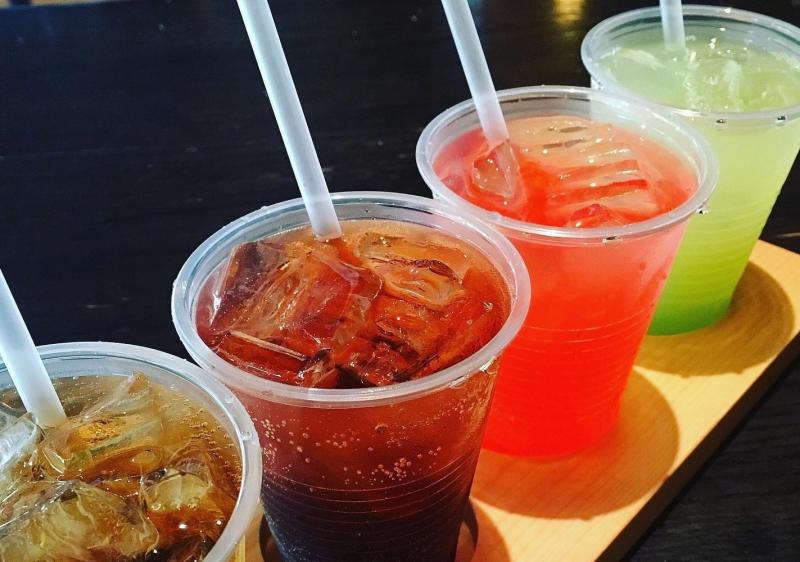 Photo by @thebloomingtontownie on Instagram
Those who are visiting town and seeking an authentic IU student experience absolutely must stop by Kilroy's on Kirkwood. The legendary student-favorite is fondly known as KOK and goes by the motto "It's not a bar; it's a lifestyle." Whether you're day drinking or planning a night on the town, KOK is a high-energy choice for any occasion.
 
Oliver Winery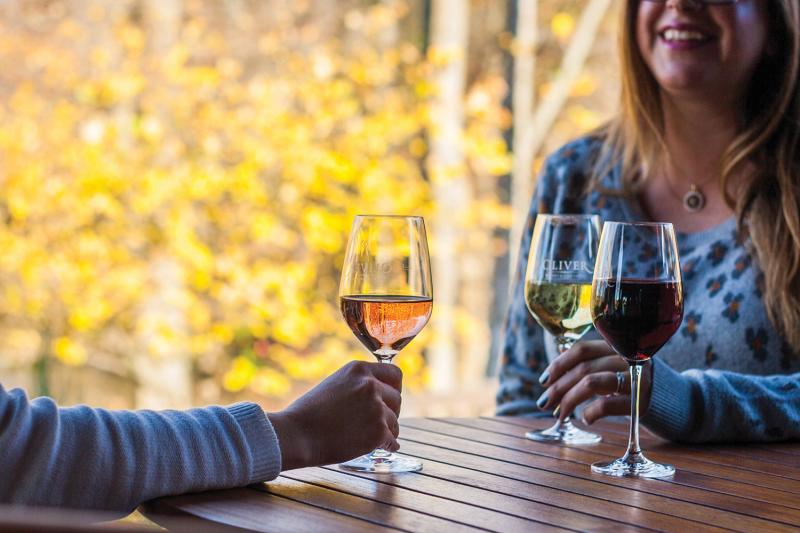 Oliver Winery is a must for all wine enthusiasts visiting Bloomington. The grounds are stunning, and their wine is revered across the country, available for sale in more than 30 states. Order a flight of six wines to sip on their covered patio, and munch on a gourmet cheese and meat assortment if you get hungry. Before you leave, be sure to grab a bottle of Oliver's Bean Blossom Hard Cider to enjoy at a later date.
 
Nick's English Hut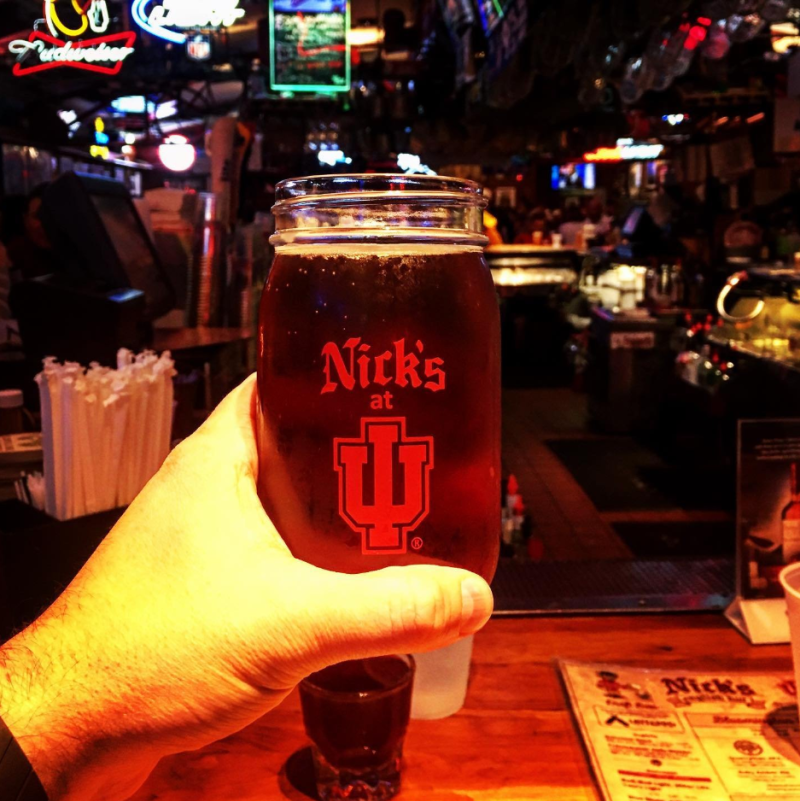 Photo by @dans_beer on Instagram
Nick's is a Hoosier classic. On any given weekend, you'll find tables full of people crowded around a game of Sink the Biz and chowing down on Biz Fries or tenderloin sandwiches the size of your head. Nick's is sure to be the place you and yours return to when you're searching for that home-away-from-home feeling at a pub in Bloomington.
 
Switchyard Brewing Company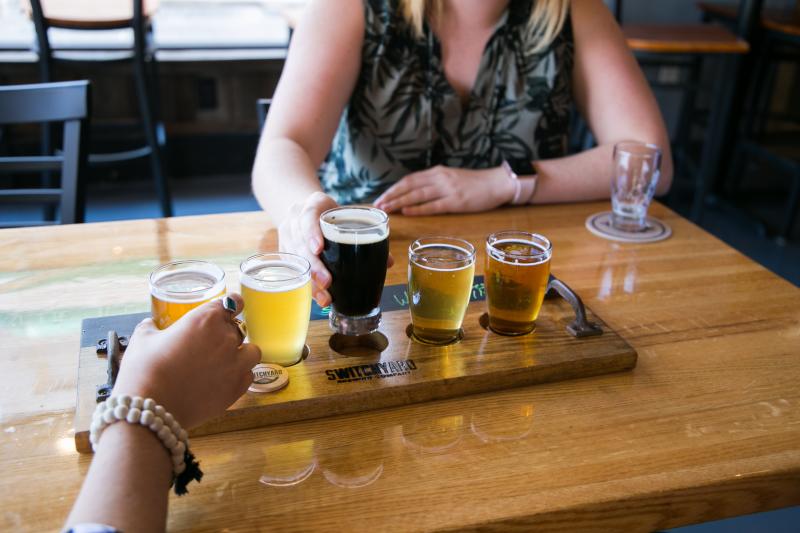 Offering Bloomington-based brews in a family-friendly space, Switchyard Brewing Co. has a variety of unique local beers that will inspire you to come back for more. Their food partnership with    Estacion D Sabor allows you to enjoy an order of wings or delicious quesadillas with your beer and assures you will never go hungry.
The Tap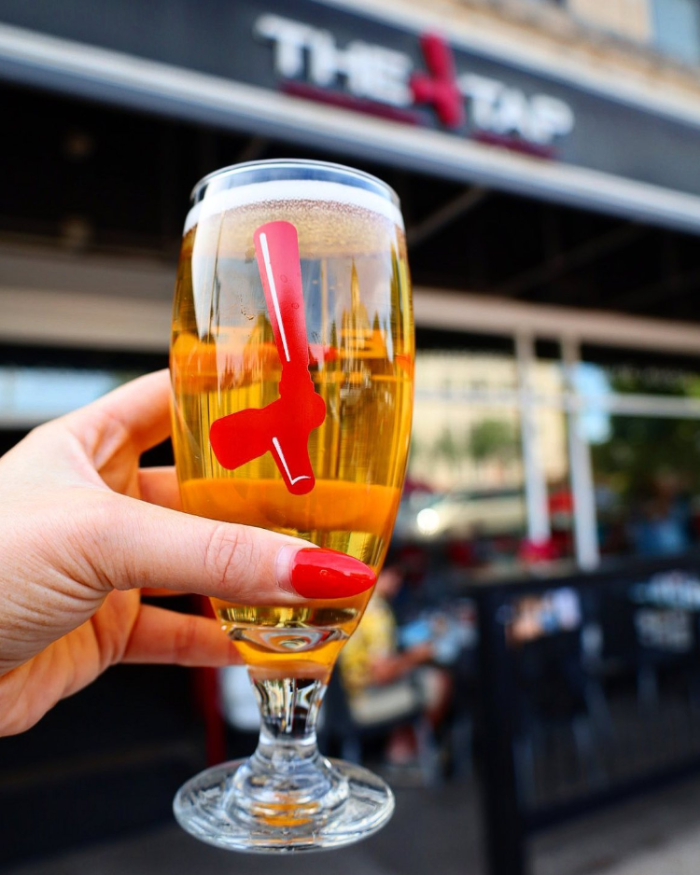 Photo by The Tap
With the motto "Drink Good Beer" and a hearty selection of craft brews to help you do it, it's clear why The Tap is a favorite among locals. There are 90 tapped beers and 400 bottles to choose from at The Tap, including seasonal options and blended beers. The Tap is the place to go if you're looking for a worldwide craft experience without leaving Bloomington.
 
Upland Brewing Co.
Sipping a pint of an Upland Brewing Co. ale while watching the sun go down on the patio is its own kind of wonderful. Upland is one of Indiana's largest breweries and is popular for good reason — their selection of seasonal, craft, and exclusive beers will leave you wanting to come back and try them all. The brewpub is also home to an awesome lineup of not-so-typical comfort food to pair with their beer selection.
 

Want to know about more local favorites? Check out these blogs: