Where to Propose in Bloomington
Categories: Wedding & Event Planning
Bloomington is a beautiful city full of unique features that make it quite the picturesque place. Lush foliage, historic limestone, fairytale-esque blooms, and striking sun rises & sets create the perfect backdrop, not only for photos, but also for special moments. When you're ready to get down on one knee and pop the question to your other half, set the scene at one of these stunning B-Town locations.
 
Beck Chapel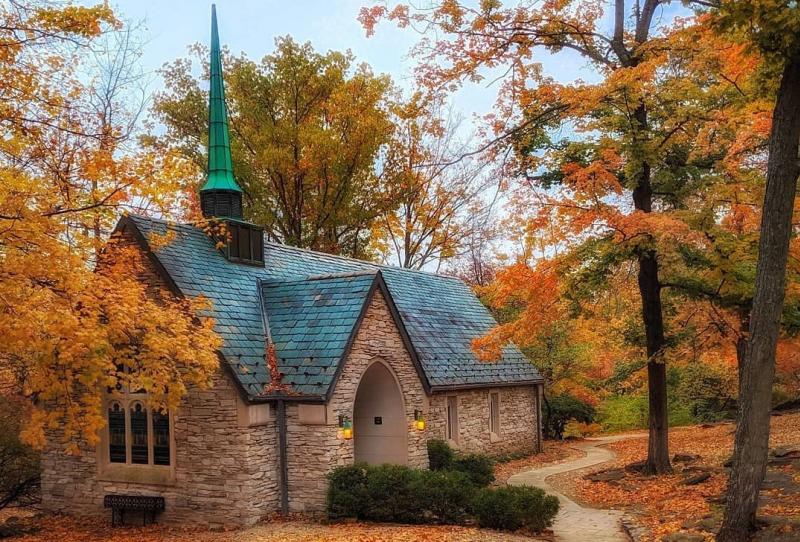 Photo by @anweshade on Instagram
Beck Chapel is a small, non-denominational chapel on Indiana University's campus. It's a very popular venue for weddings, especially for IU alumni, but it also makes for a magical proposal location. In every season, the chapel has a Snow White-esque feel to it — you might expect to find the seven dwarves and woodland animals wandering around the grounds. Beck Chapel is sectioned off a bit from the bustle of campus by a small, covered passageway and tall hedges surrounding much of its perimeter, granting a bit of privacy for your big moment.
 
Butler Winery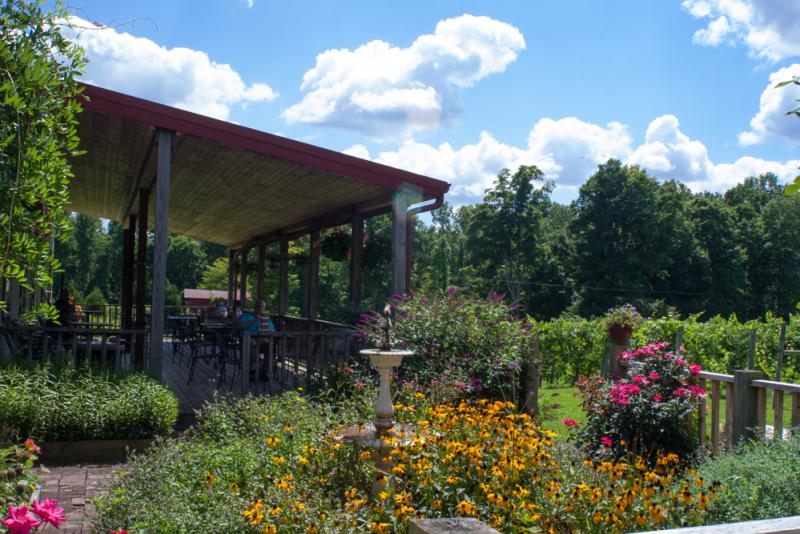 Butler Winery is Indiana's fourth oldest winery, and its whimsical grounds reflect that with a quiet elegance — you can somehow feel its history rooted in the surroundings. The winery's charming garden, peaceful pond, bordering trees, and neat rows of growing vines set the scene for a serene, storybook-like proposal that will sweep your partner off their feet. Its quiet location on the outskirts of Bloomington also allow for a more private, intimate moment.
 
Conrad Prebys Amphitheater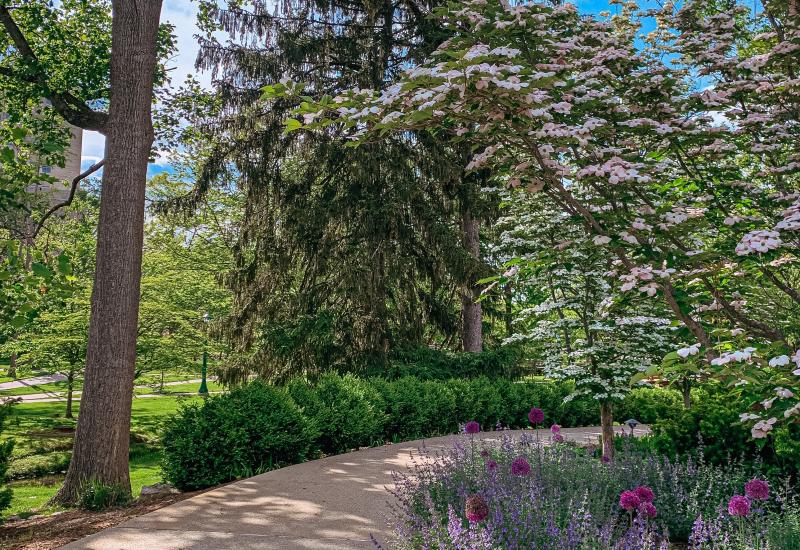 The Conrad Prebys Amphitheater is a relatively new addition to the Indiana University campus, standing in Dunn Meadow next to the historic Bryan House. The amphitheater features a grand outdoor arena with hand-carved limestone seating that's surrounded by enchantingly luscious landscaping, which is the perfect setting for a stunning proposal (or wedding!). Although highly-trafficked pathways wind around the location, the amphitheater's surrounding plant life acts as nature's wall, granting some privacy from passers-by.
 
Fourwinds Lakeside Inn & Marina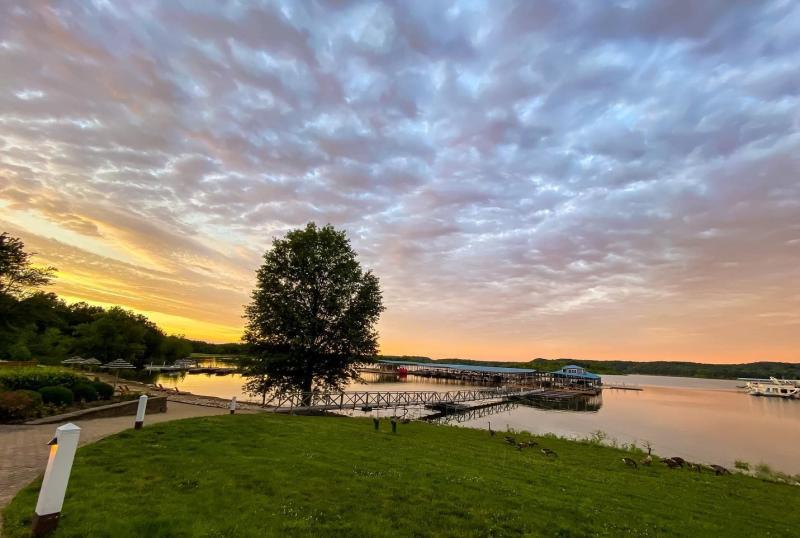 Photo by @brookechanellephotography on Instagram
Monroe Lake is one of Bloomington's most beautiful outdoor attractions, and it's especially breathtaking as the sun comes up or goes down. One of the lake's most picturesque shores is home to the Fairfax Lakeside Inn & Marina, whose grounds feature a beautiful gazebo, winding pathways near the water's edge, and a scenic little beach that overlooks the neighboring marina. The charming lakeside setting paired with the exquisite colors of sun rise or set makes for a swooningly romantic proposal setting.
 
Hickory Ridge Fire Tower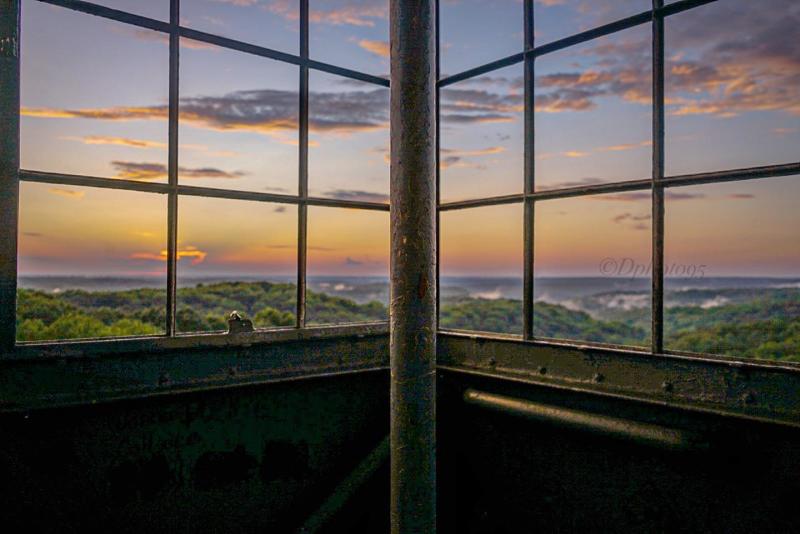 Photo by @dphoto95 on Instagram
The Hickory Ridge Fire Tower is one of the most popular destinations in Bloomington for capturing a striking photo, and its no stranger to proposals either. The tower is 110 feet tall and offers a view of the Hoosier National Forest like no other, which is particularly breathtaking at sun rise — and not just because of the 133-stair climb. Watch the sun emerge over the tree top-covered rolling hills, basking everything within the eye's reach in golden light, then drop down on one knee to deliver your proposal. 
 
Maxwell Hall
A true hidden gem, IU's Maxwell Hall houses a small secret courtyard that few are aware of. Featuring a bubbling fountain and gorgeous hydrangea bushes, the courtyard is a whimsical, serene, unique location for a proposal. Although its hidden setting allows for privacy from those trekking across campus, the windows of some classrooms and offices face the courtyard. If you want to avoid extra attention from peering eyes, plan your proposal during a weekend or the university's summer break.
 
Oliver Winery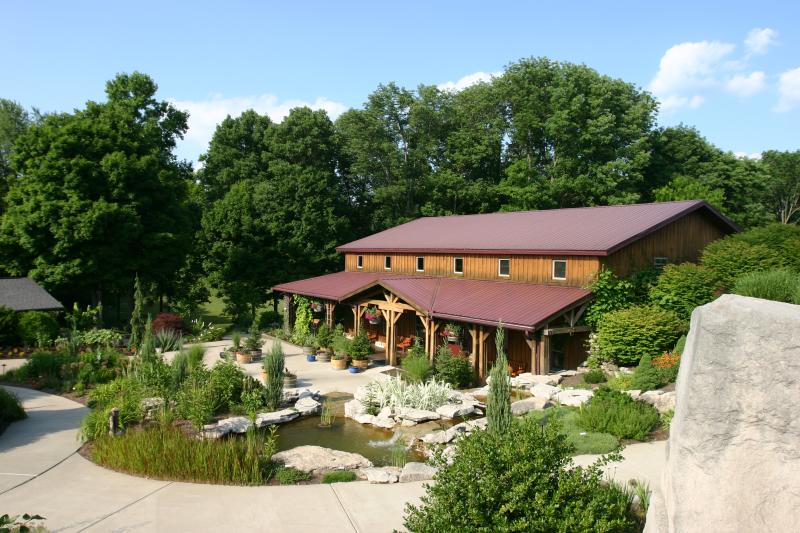 Oliver Winery is one of the nation's most renowned wineries, and its grounds are just as incredible as its wine. With beautiful landscaping, a sweeping patio, and a pond nestled in the valley of their wooded grounds, Oliver looks like a secret garden that you'll definitely want to share on the 'Gram.
 
Rose Well House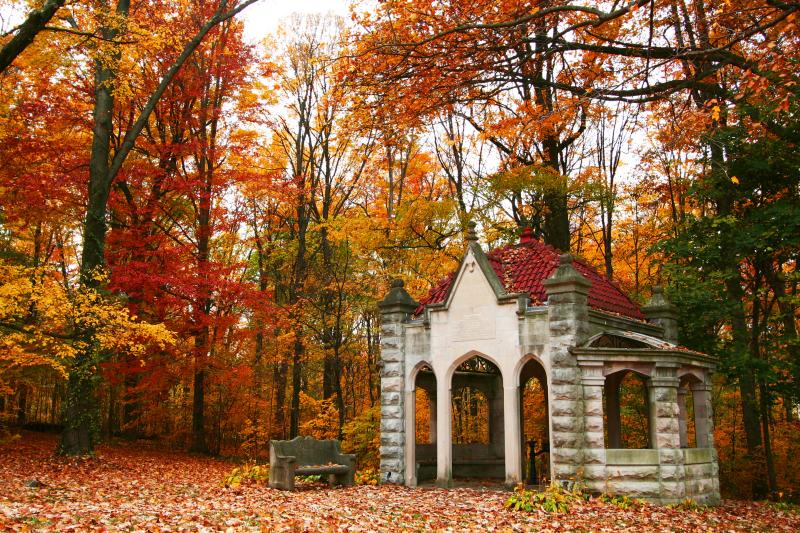 Another popular campus venue for weddings, the Rose Well House is steeped in IU tradition and lore. New students are told that it's considered good luck to kiss your partner under the gazebo at the stroke of midnight, and Dunn Woods as its charming woodland backdrop sure does play into the romance of the tradition! Embrace the lore by planning a midnight proposal, or plan to pop the question on your own timeline. Either way, its bound to be an enchanting moment thanks to the fairytale-esque surroundings.
 
Sample Gates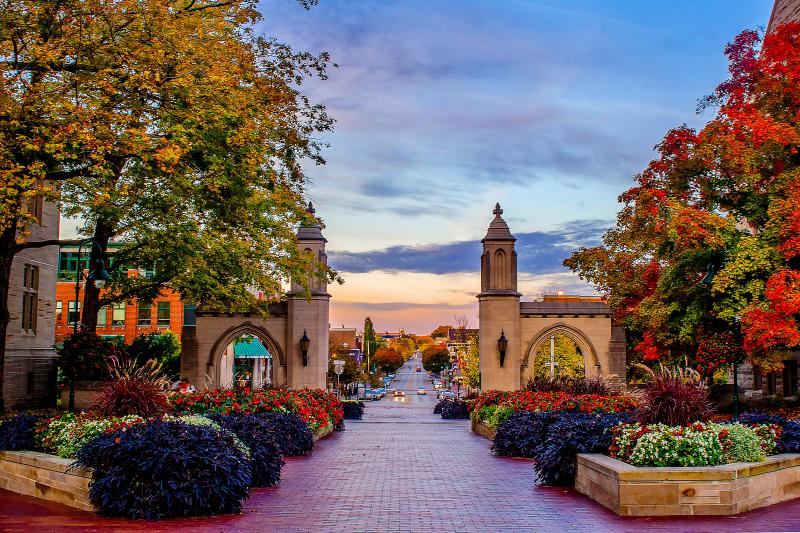 Sample Gates is the most recognized landmark on Indiana University's grounds, representing a gateway between the IU and Bloomington communities, as well as a nostalgic marker for proud alumni. As such, the limestone gates are a popular photo location for school-related accomplishments like admission acceptance and graduation, as well as life's many milestones, including proposals, engagement photos, and wedding shoots. If you and your partner are Hoosier alums and don't mind having a lot of eyes on you — after all, the intersection of Indiana and Kirkwood Avenues at Sample Gates is one of the most highly-trafficked areas in Bloomington — getting down on one knee at such a meaningful location will be the perfect way to initiate the rest of your lives together.
 
Looking for more ways to romance your partner in B-Town? Check out these blogs: