Wednesday, December 8, 2021
Where to Shop for Him in Bloomington
Most men will tell you they're easy to shop for in comparison to women, but when it comes down to it, finding the perfect gift for him is just as tricky as finding the perfect gift for her! Lucky for you, we've put together this guide on which Bloomington stores to shop to find the ultimate gift for the man in your life. Whether it be for the holidays, a birthday, an anniversary, Valentine's Day, or just because, these local stores promise a present that will delight him on any occasion.
 
For the Avid Reader
If the man in your life is a dedicated reader, head to Book Corner or Morgenstern Books. Both locally-owned stores carry classics, best-sellers, and new releases in many genres, as well as a selection of artisan-made goods (which work really well as holiday stocking-stuffers!). If collecting rare and/or vintage books is particularly exciting for him, make a trip to Caveat Emptor Used Books. The store carries case-upon-case of novels with ornate covers, collections of rare tomes, and vintage books waiting to delight their next reader.
Browse all of Bloomington's book stores here.
 
For the Beer Buff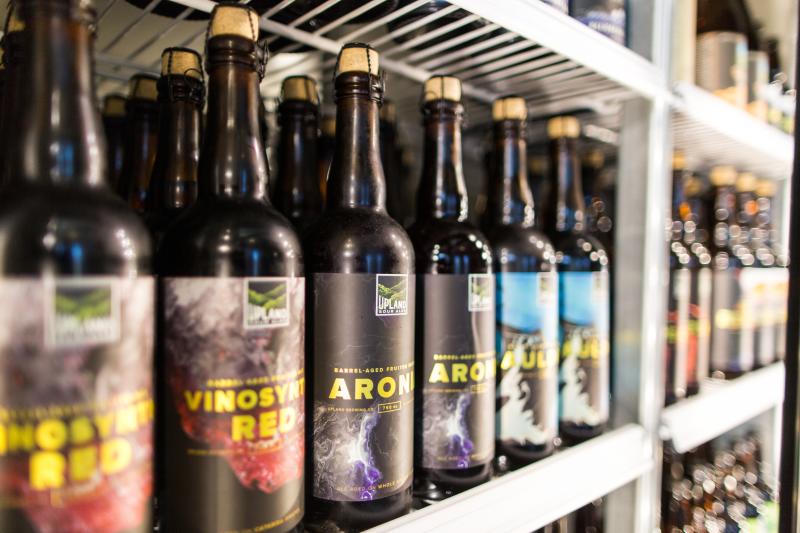 If your guy loves nothing more than a delicious craft beer, Bloomington is full of locally-brewed beverages that will excite him on any occasion. Upland Brewing Co., Bloomington Brewing Company, and Switchyard Brewing Co. all sell a variety of their beers in cans both in-house and at select liquor stores in town. Metal Works Brewing Company and The Tap both sell crowlers of their brews in-house as well. If he loves collecting growlers, Upland and BBC sell and fill growlers in-house, straight from the tap.
Browse all of Bloomington's breweries here

For the Dapper Dresser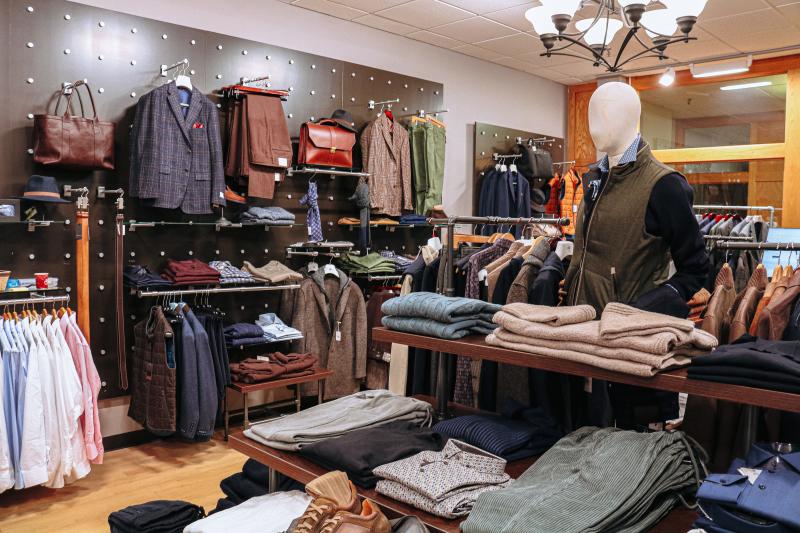 If he has a keen interest in men's fashion, a trip to Andrew Davis Clothier is a must. The store specializes in men's attire and accessories, from formalwear to casual apparel for any occasion. Don't hesitate to ask one of the stores' friendly associates for guidance if you need suggestions on the perfect item(s) to purchase for him. 
If he's particularly fond of '80s and '90s streetwear, SLCT Stock is your go-to. The store carries an ever-rotating selection of retro pop culture, sports, and IU-related pieces from popular brands such as Polo, Ralph Lauren, Nike, and more.
Browse all of Bloomington's clothing stores here.

For the Home Chef
If he loves all things food, cooking, and/or baking-related, there are several shops you should check out. Goods for Cooks is the perfect place to find cooking tools, recipe books, and an exciting selection of specialty gourmet food items. Consider curating a basket of food products for him to get creative with — grab a few gourmet condiments from Goods, then head to Capisce Market for fine Italian meats and oils, then round out the basket with a few exciting international products from World Foods Market. If you're looking to take it the extra mile, head to Cardinal Spirits to purchase a bottle of one of their award-winning spirits.
Browse all of Bloomington's culinary markets here.

For the Man Cave Moment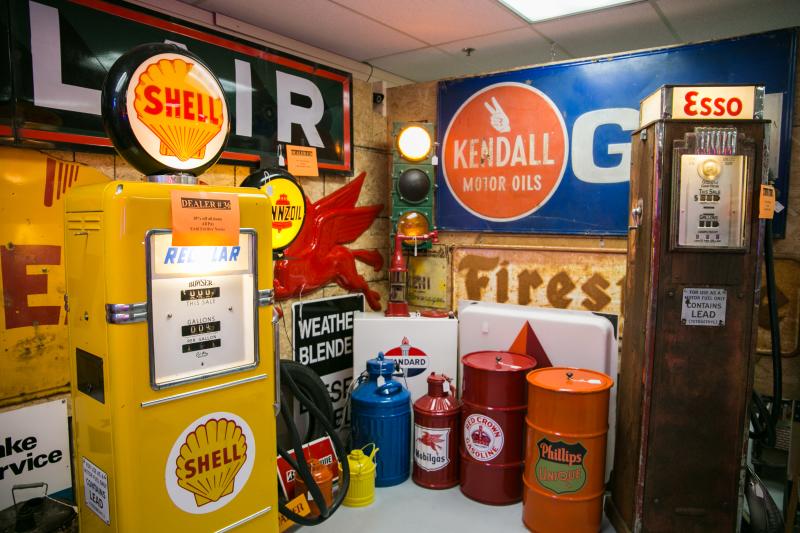 If he loves to spend time in his man cave, Bloomington is the perfect place to find a new statement piece or assortment of decorative items to add to his space. Bloomington Antique Mall is a great place to browse for a truly one-of-a-kind, vintage piece. The store offers a huge selection of antique items related to cars, tools, sports, pop culture, IU, and much more. If he's into art and interior design, check out Jeff's Warehouse. His handpicked collection of items ranges from vintage suitcases and framed art to funky lamps and desk decor, and, like the aforementioned two stores, much more.
Browse all of Bloomington's home decor and furniture stores here.
 
For the Music Mogul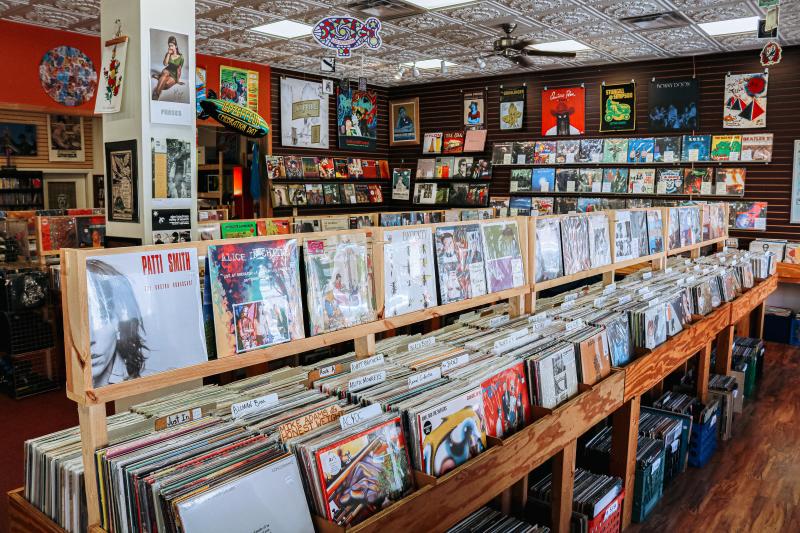 If music is what really speaks to him, Bloomington offers several stores that cover all of the music bases. Surprise him with a collection of his favorite artists' vinyl records and music-related artwork from Landlocked Music, or gift him a stack of CDs & LPs from TD's CDs and LPs. If he plays music himself, check out Melody Music Shop for instruments and instrument accessories. You could go as grand as gifting him a new instrument, or as thoughtful as surprising him with a collection of accessories — think tuners, cases, stands, new strings or pedals, etc. — that he's been wanting.
Browse all of Bloomington's music stores here.
 
For the Outdoorsman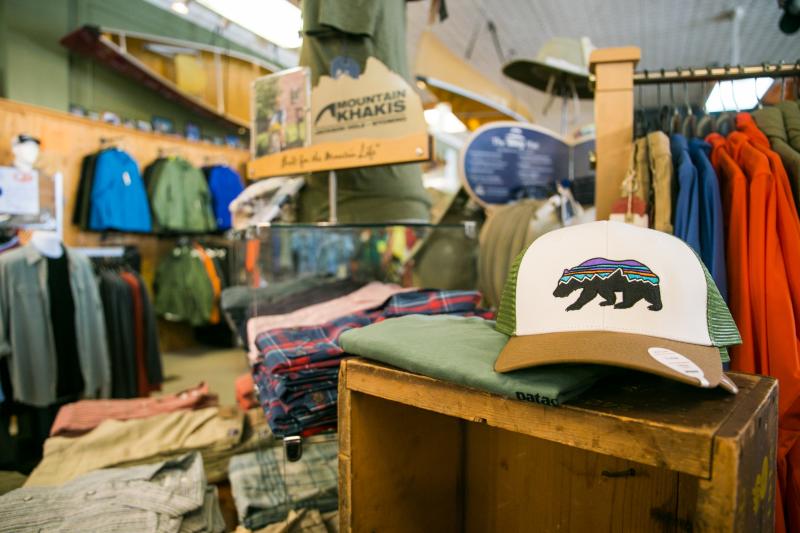 If his true passion is spending time outdoors, Bloomington is home to several stores that fit that bill as well. For the dedicated cyclist, make a trip to Bicycle Garage, Bikesmiths, or Revolution Bike & Bean. You'll find everything from new bikes to cycling clothing to bike parts and more at each shop. For a truly Bloomington cycling gift, head to Upland Brewing Co. to buy him an Upland bike jersey. 
If he loves the outdoors but not necessarily cycling, head to J.L. Waters & Co. The outdoor outfitter carries gear, clothing, and accessories for pretty much every outdoor hobby you can think of — hiking, kayaking, camping, fishing, climbing, and much more — making it a one-stop-shop for a gift that reflects his favorite outdoor activities.
Browse all of Bloomington outdoor & sports equipment stores here.
 
For the Ultimate Hoosier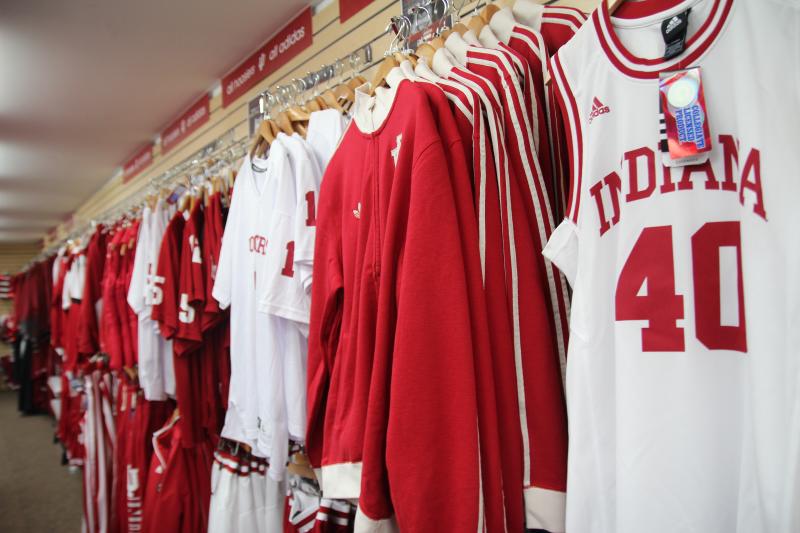 If he's an IU alumnus, proud Hoosier papa, or life-long Cream & Crimson fan, the perfect gift is new IU gear. For sports-related apparel, check out The Indiana Shop and IU Varsity Shop — both retailers carry a large selection of official IU Athletics sportswear. Looking to gift him classic apparel or Hoosier office decor, such as a sports banner or framed campus photograph? Head to the IU Bookstore inside the Indiana Memorial Union to peruse the university's collection of Hoosier merch. 
Browse all of Bloomington's IU-related stores here.

Looking for other gift-giving inspiration? Check out these blogs: