Thursday, November 5, 2020
A Holiday Getaway to Bloomington
Categories: General, Arts & Culture, Outdoors, Shopping, Family Fun, Wine & Culinary, Events
Picture this…
You're shopping, not on Amazon.
You're having dinner, somewhere other than your own house.
You wake up in a bed you don't have to make.
You go outside to watch the snowfall and you don't have to see your neighbor in his pajamas.
That's right. You're in Bloomington. And you're enjoying a holiday escape, all while maintaining six feet of distance. So hit the road with your family, your besties, your bubble. Or relish solidarity in the outdoors and get your shopping done in peace. No matter your version of the holidays, you can find plenty of cheer right here in Bloomington.
Because our local businesses won't see the normal bustle of students, sports fans, and corporate travelers, your trip means, even more, this winter. You'll find convenient access to it all in Bloomington—from festive dining and outdoor adventures to downtown hotels and cozy cabins. With fewer crowds, traffic, and demanding schedules, there's never been a better time to visit.
 
Love Bloomington. Shop Bloomington.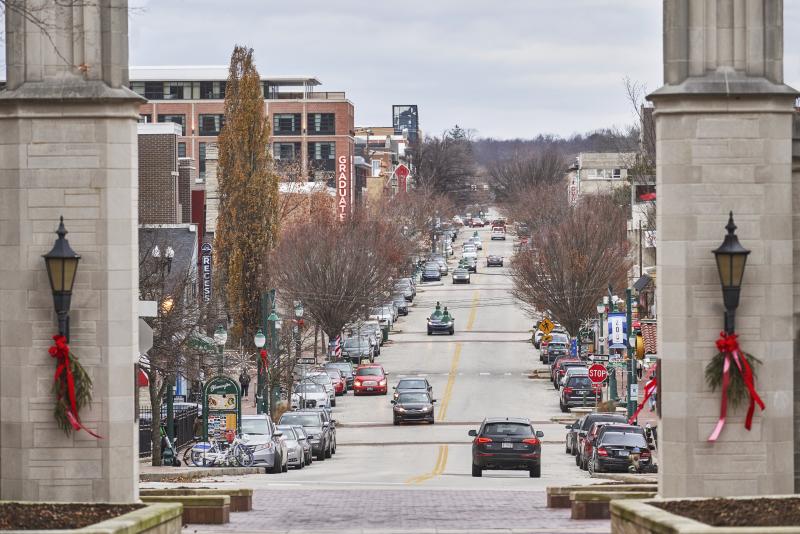 We invite you to grab a warm drink, explore our local shops, and check off everyone on your list while you're at it. Many Bloomington stores are offering online shopping and curbside pickup. Conveniently browse for gifts from the comfort of your home and pick everything up when you get here.
Before you head out, enter to win gift cards from some of our most popular locally-owned shops. From jewelry and art to outdoor gear and houseplants, Bloomington's shops have something for everyone on your list.
 
Bring Your Bubble to Bloomington.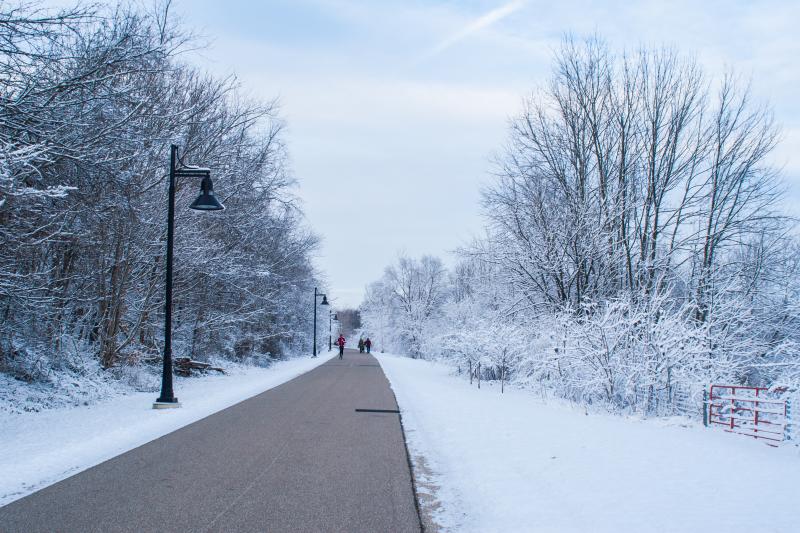 The beauty of fallen snow on southern Indiana's landscape cannot be understated. If you're looking to explore Bloomington's natural wonders firsthand, take a look at some of the area's best winter hikes at spots like Lower Cascades Park, Griffy Lake Nature Preserve, and on the Bloomington Rail Trail. These routes give you a chance to see things normally obscured by foliage, like roosting bald eagles and ice-edged creeks.
After your nature bath, head downtown for a stroll under the Canopy of Lights. Their glow can be seen from every corner of the Courthouse Square, and the lights will be on all season to keep the holiday magic going. You can find festive décor and greenery along Kirkwood Avenue and even the iconic IU Sample Gates.
 
Savor every bite.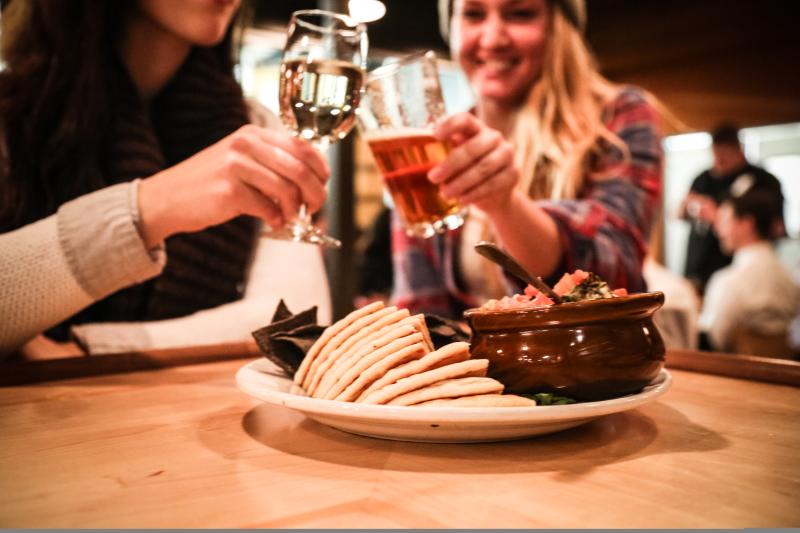 Warm your soul and satisfy your cravings with Bloomington's best winter dishes and treats. Visit classic establishments or start new holiday traditions. Uptown Café is reimagining their patio experience with outdoor dining "igloos" and Nick's English Hut, Village Deli, and C3 have each installed outdoor tent structures for safe dining. Cozy up with some ramen at Korea Restaurant or sip a toasty bowl of French Onion soup at Lennie's.
To sweeten the deal, many local restaurants and shops are promoting gift card specials. Purchase gift cards for the folks on your checklist and receive a gift card for yourself! Many participating businesses are offering gift cards for purchase online, by phone, or in person.  
 
Houseguests are so 2019.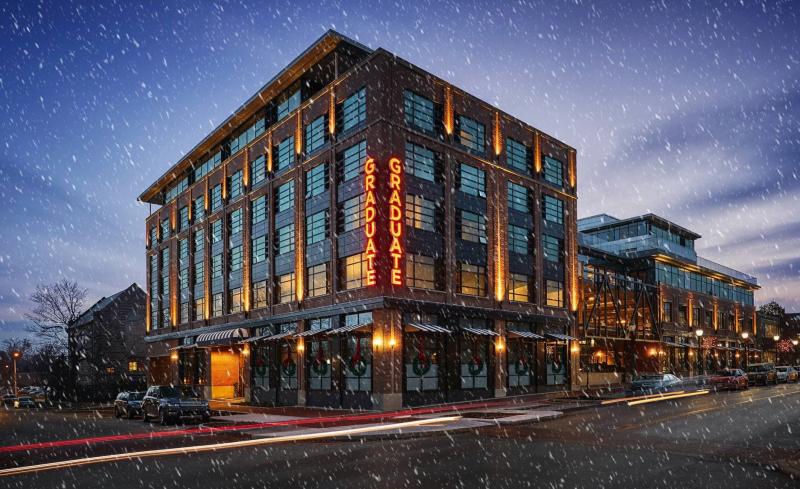 Skip an overnight at the in-laws' and book your own place to relax. Discover a wider variety of rustic cabins and cozy Airbnbs that make social distancing a breeze. With its kitschy décor and Hoosier-themed everything, the Graduate Hotel is the perfect place to tuck in after a full day of shopping. SpringHill Suites and Grant Street Inn also offer convenient access to downtown Bloomington.
Who says you can't enjoy the lake in the winter? Fourwinds Lakeside Inn and Marina is a peaceful retreat at any time of year and they are offering special rates when you book three or more weeknights. Learn more about all of our holiday hotel deals.
 
Don't leave vacation days on the table.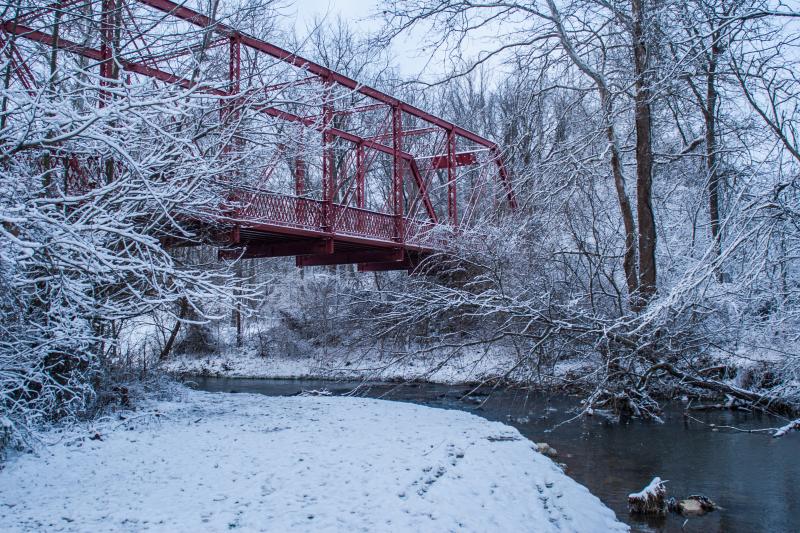 Got paid time off and energy to burn from canceled trips? Bloomington has plenty of activities to keep the whole family busy this winter. Climb a two-story grapevine or learn what makes hot air balloons float at the WonderLab Museum (reservations required). For more safe indoor fun, take the gang to the Hoosier Heights climbing gym or the Urban Air Adventure Park.
Or leave the kids with Grandma and treat your partner to a weekend away. Take a stroll around the newly re-opened Eskenazi Museum of Art. The I.M. Pei-designed building has introduced a brand-new contemporary art gallery with visitor amenities including a new pedestrian bridge, café, and gift shop. Indulge or shop for gifts at one of Bloomington's many locally-owned bakeries like Crumble Coffee & Bakery, Rainbow Bakery, and Feast Market & Cellar. Then, grab a beer at Upland Brewing Co. or a nightcap to-go from Cardinal Spirits.
 
Bloomington's better with you.
We know the holidays look a little different this year, but the spirit of the season is alive in Bloomington. We invite you to take a break from anything weighing you down this winter and let our lights and landscapes ease the load. We're just a short drive away.
 
Love,
Bloomington

P.S.
There are plenty of local Bloomington restaurants, retail shops, and hotels ready to serve you safely. But be prepared to wear masks, call ahead, and be flexible as operating hours and capacity may change frequently.
All travelers should follow protective steps outlined by the CDC. Wear a face mask in public spaces and maintain a distance of at least six feet from others. Read Bloomington's promise to visitors and full COVID-19 response.