A Bloomington Bachelor Party Itinerary
Categories: General, Live Music, Outdoors, Wine & Culinary
One of your best friends is getting married, and the only way to properly celebrate the occasion is to host an unforgettable bachelor party. Bloomington is the perfect place to throw back the last shot before he ties the knot — in fact, we've already planned the entire party for you. All you need to do is clear the groom's schedule, round up the groomsmen, pack your bags, and hit the road!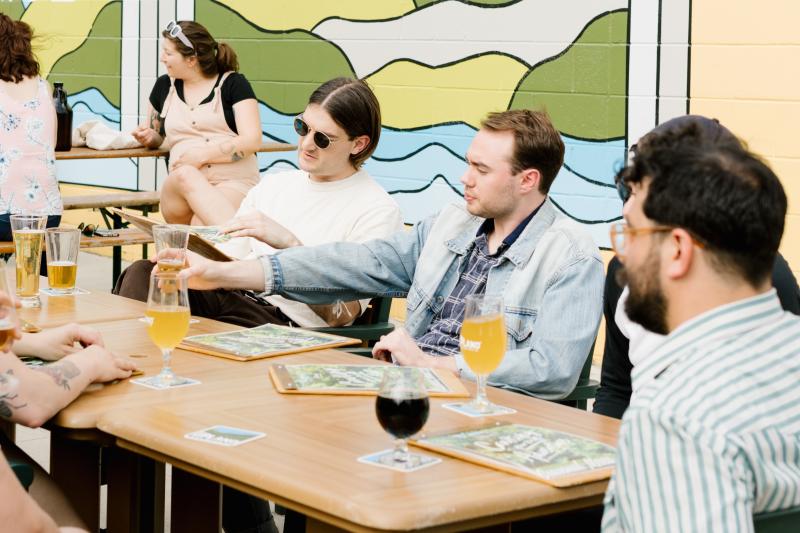 Day One
4:00 PM: CHECK-IN
After you arrive in town, check in at your hotel or vacation rental. If you're staying with a smaller group, a standard hotel stay is a great option. If your group is large or you're looking to treat the groom to a really special getaway, consider booking a hotel suite or a vacation rental.
Set down your bags, kick up your feet for a moment's rest, make a celebratory toast to honor the man of the weekend, then begin getting ready for the night ahead.
Don't forget to take photos along the way — go the extra mile and create a fun bachelor party-themed hashtag to share with your photo dump on social. Don't forget to include #VisitBTown so we can (virtually) be part of the "I Do" crew, too!
 
6:00 PM: GRAB A BITE & A BEER
Bloomington's is known for its eclectic food scene, and there are several great restaurants for celebratory events. All of the following have fantastic shareables and drinks, as well as a vibrant, buzzing atmosphere that's perfect for lively conversation and a great time.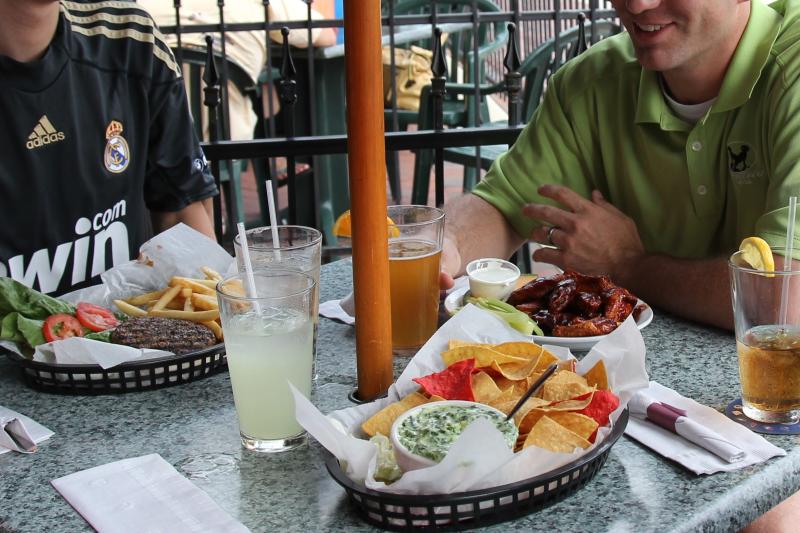 Crazy Horse // With drink specials every day of the week, a huge menu of classic American pub food, a full bar, and over 100 beers, Crazy Horse is a great place to enjoy a meal and drinks with the guys. One of the most beloved establishments in town, Crazy Horse offers an inviting tavern ambiance, friendly service, satisfying plates, and a great patio during the warmer months. 
 
Kalao Restaurant & Nightclub // Kalao serves a wide-ranging menu of Latin American-style food, and their drink menu includes signature cocktails specifically for groups. They're a restaurant by-day that transforms into a club at night, and they even offer reservations & packages for bachelor parties. If your group wants to keep things simple by enjoying dinner, drinks, and nightlife all at one place, Kalao is a great option. 
Nick's English Hut // A local-favorite hangout for any occasion, Nick's English Hut offers all of the makings for a great evening out with the guys. It's an especially beloved place for IU alumni due to its deep-rooted Cream & Crimson culture — enjoy the famous Nick's Submarine, a game of Sink the Biz, a walk down memory lane with the memento-clad walls & ceilings, and a variety of live sports on the many televisions at this B-Town tavern.
 
SmokeWorks // If the groom is a whiskey guy, take your crew to SmokeWorks. In addition to their whiskey cocktails, boozy milkshakes, and menu of over 200 whiskeys, the restaurant specializes in southern-style barbecue platters. Keep it simple while trying a variety of things by ordering the appetizer and SmokeWorks samplers to share, a few batches of wings in a variety of sauces, and the groom's choice of their seven whiskey flights.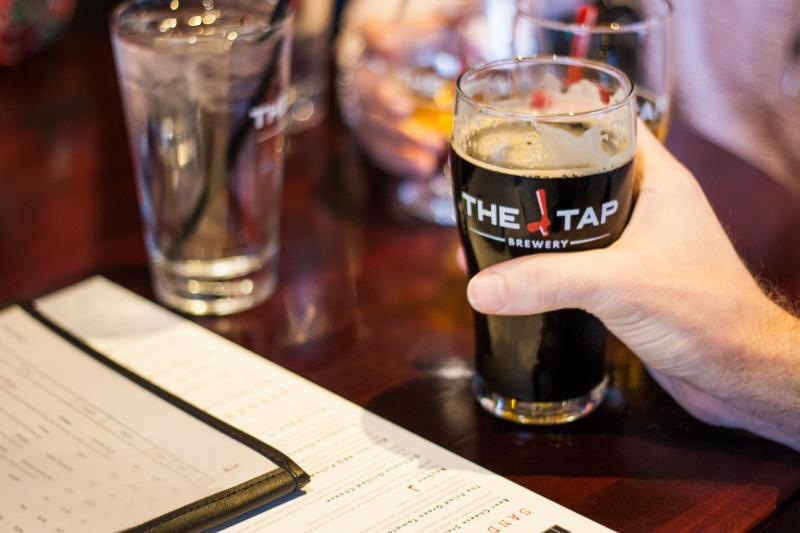 The Tap // Does the man of the hour prefer beer to liquor? Head to The Tap! Offering over 400 bottled brews from around the world and 90 beers on tap, as well as a menu of elevated pub plates and several TVs broadcasting the latest sporting events, The Tap is a great dinner destination ahead of a night out. They even host private events in their brewery, located in the lower level of the brew pub, if your group prefers a quieter, more private setting.
 
9:00 PM: POOL, DARTS & OTHER BAR GAMES
After dinner, enjoy a relaxed night of bar games and a few beers. Head to The Vid or The Upstairs Pub for pool and/or darts, The Orbit Room for pinball, or The Cade for classic arcade games and pinball machines. Don't celebrate too hard or stay out too late — you've got a big day ahead of yourselves tomorrow, including a night on the town, so you don't want to be out of commission for the fun.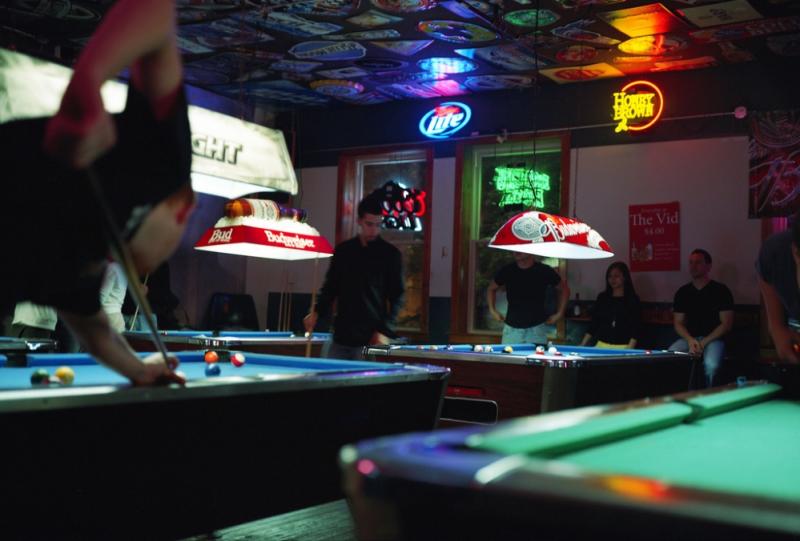 Day Two
10:00 AM: BREAKFAST OF THE CHAMPIONS
Start the day on a high note with a delicious breakfast at a local restaurant. Fuel up for the day's activities at one of these breakfast joints — there are several to pick from, and we think you should give the groom full voting power in honor of his celebratory weekend!
 
12:00 PM: RAISE A GLASS
There are several ways you could spend the afternoon, depending on the season during your visit:
Spring: 18 Holes at The Pfau Course // Spring is the perfect time to break out the clubs once more, and there are few better places in the state to do it at than The Pfau Course at Indiana University. Ranked in the top 100 golf courses in North America, 18 holes at The Pfau would be a real treat for the golf-loving groom. Take a break after the ninth hole to enjoy lunch at The Clubhouse, where Upland Brewing Co. serves a menu of plates exclusive to the golf course and a select few from their regular brewery menu.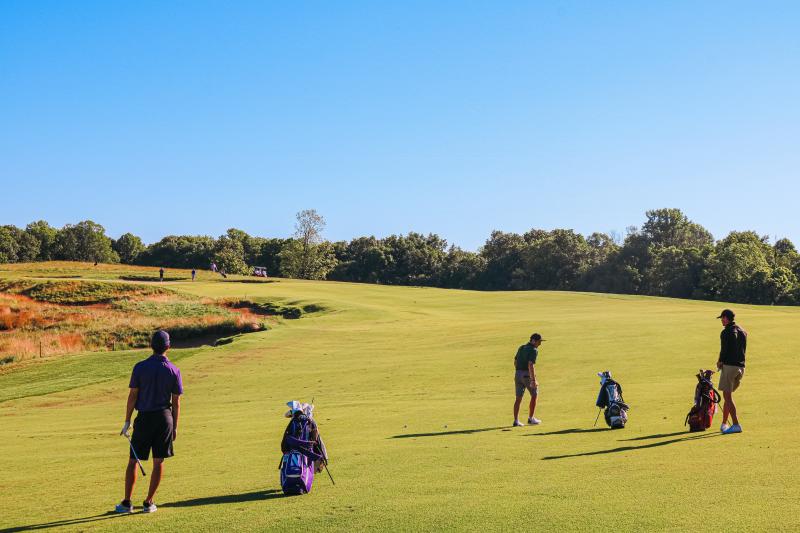 Summer: Double-Decker Pontoon Party // The best way to spend a summer day in Bloomington with a group of friends is to rent a double-decker pontoon boat on Monroe Lake. Complete with a water slide, the groom and the rest of the party will have a blast cruising the lake, soaking up the sun, doing a little day drinking (be sure to stop by a Big Red Liquors for a styrofoam cooler & drinks, and hit a grocery store for chips & other snacks), and going for a float in the water.
 
Fall: IU Football & Hoosier Traditions // Fall is arguably the best time of year in Bloomington, and part of what makes it so great is Indiana University Football and nostalgic Hoosier traditions. Treat the groom to a morning of tailgating, an afternoon of Big Ten football, and if you're IU alumni, a cruise around campus to revisit all of your old favorite spots.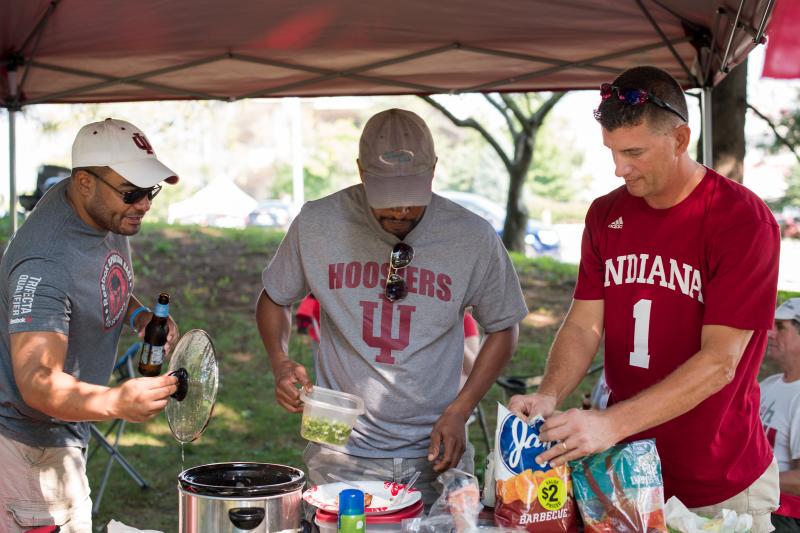 Winter: Brewery Crawl // If you're planning a winter visit, a great activity that will keep you out of the cold is a brewery crawl. Bloomington is home to five breweries that craft their own beer in-house, and they all offer delicious food to snack on as well. If you're visiting on a dry, non-snowy day, amp up the fun by renting electric scooters to navigate from brewery-to-brewery.
 
4:00 PM: NAP & RALLY
Head back to your hotel or rental to take a power nap, if needed, then get ready for a night of upscale eats and bar crawling. After a busy morning and afternoon, take your time getting ready for the night ahead. Put on The Hangover in the background as you relax and take turns cleaning up — there's not a more perfect movie for the occasion!
 
7:00 PM: DINNER WITH THE DUDES
In honor of such a special occasion, treat the groom to a fine dining experience. Bloomington is home to several fantastic upscale restaurants, which we've rounded up here.
If your groom squad is a larger group, make a reservation in advance of your trip to ensure the restaurant of your choice can accommodate you. Even if you're not a larger group, it doesn't hurt to make a reservation — after all, you want to make the groom's weekend as relaxed and easy-going as possible.
 
9:00 PM: PAINT THE TOWN WHITE
Now it's time to hit the town! Bloomington's nightlife scene is pretty spectacular, and there are quite a few ways you can spend a night out:
Classic Crawl // Bloomington is home to 20 bars in downtown alone, so the options are aplenty for a bar crawl. Be sure to hit Nick's for a game of Sink the Biz, The Irish Lion for a yard of Guinness, The Upstairs Pub for an AMF, and Bear's Place for a Hairy Bear — over several hours, of course!
 
Guys Who Game // If the groom is a gamer at heart, there's no better option than a night of vintage arcade games at The Cade. The "barcade" is a full-service bar that also offers 18 stand-up cabinets and six game consoles, all free-to-play. What's better than sipping a boozy beverage with the boys while playing Asteroids or Pac Man? If he's a pinball fanatic, make a stop at The Orbit Room as well — the underground bar houses pinball machines, too.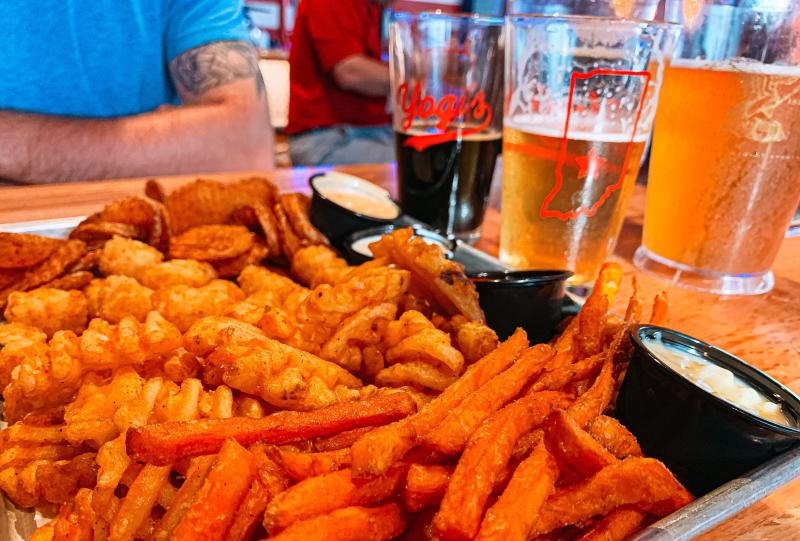 Sports & Spirits // Are sports your group's love language? There are plenty of places to catch the latest games late into the night while sipping on spirits. Brothers, Nick's, and Yogi's all offer a full bar and plenty of TVs broadcasting various sporting events. Lucky for you, they all offer late-night bites as well. Come midnight, your group is likely to be craving a snack, so be sure to satisfy the drunchies before you shepherd the lads back to your lodging.
 
1:00 AM: LATE-NIGHT BITE
If you don't opt for the Sports & Spirits plan, the midnight munchies can still be resolved. Check out one of the many food trucks lining downtown's streets until the wee hours of the morning — Doner Kebab, The Big Cheeze, and Pili's Party Taco are three local-favorites. If you're familiar with Bloomington's late-night scene, you've probably had Kilroy's Famous Stuffed Breadsticks, which are another fantastic option for a late-night, post-booze bite.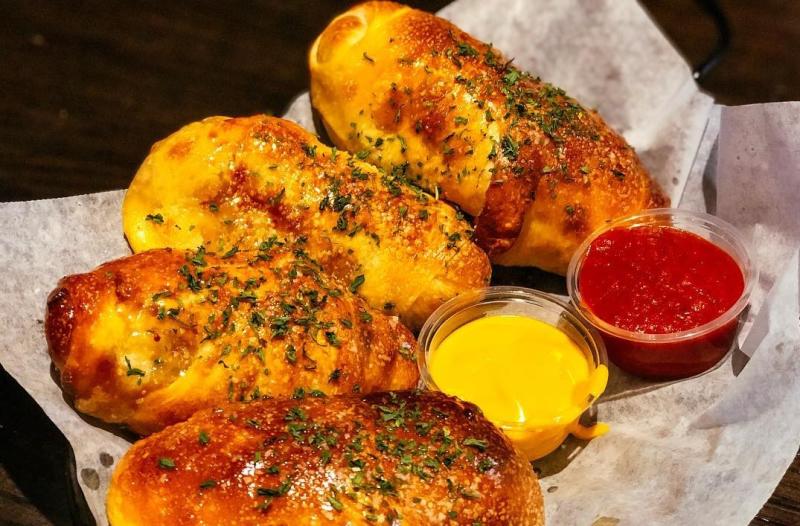 Photo by @chowinginchi on Instagram
If the group is craving sweets, head back to your hotel and order the Hot Box Special (13 cookies and four cartons of milk) from Baked! The local cookie shop sets itself apart by allowing its customers to make their own custom cookie creations, dough and all. Let the groom set his inner-kid loose, giving him full creative control to make his perfect cookie concoction.
 
Day Three
11:00 AM: BUT FIRST, BRUNCH
Allow yourselves to sleep in a little after the late night out, then pack your bags, throw on your best sweats & shades, and head out for one last meal with the groom squad. Brunch in Bloomington is a must during any visit, and your bachelor party is no exception — you can find a full list of B-Town's best brunch spots here. Order a round of Bloody Marys for the table so you can raise a final glass to the groom, toasting the upcoming happiest day of his life.